New business owners have plenty of options when it comes to where to source the products they sell. Some are able to fund in-house researchers and chemists for their goods, while others opt to become authorized resellers of existing products. But some go for a smarter, more efficient option — private labeling.
But what is private labeling? And more importantly, how does it work as a business model?
We've already answered the question "what is private labeling?" once before. But today calls for a refresher course on the matter. We'll be giving you the lowdown on all things private labeling and how it can be a fantastic option for new entrepreneurs who want to break into the cosmetics industry.
We'll also touch on how private labeling actually works, and how working with a renowned private label manufacturer like FLPL can help make your private label brand a success.
What is Private Labeling?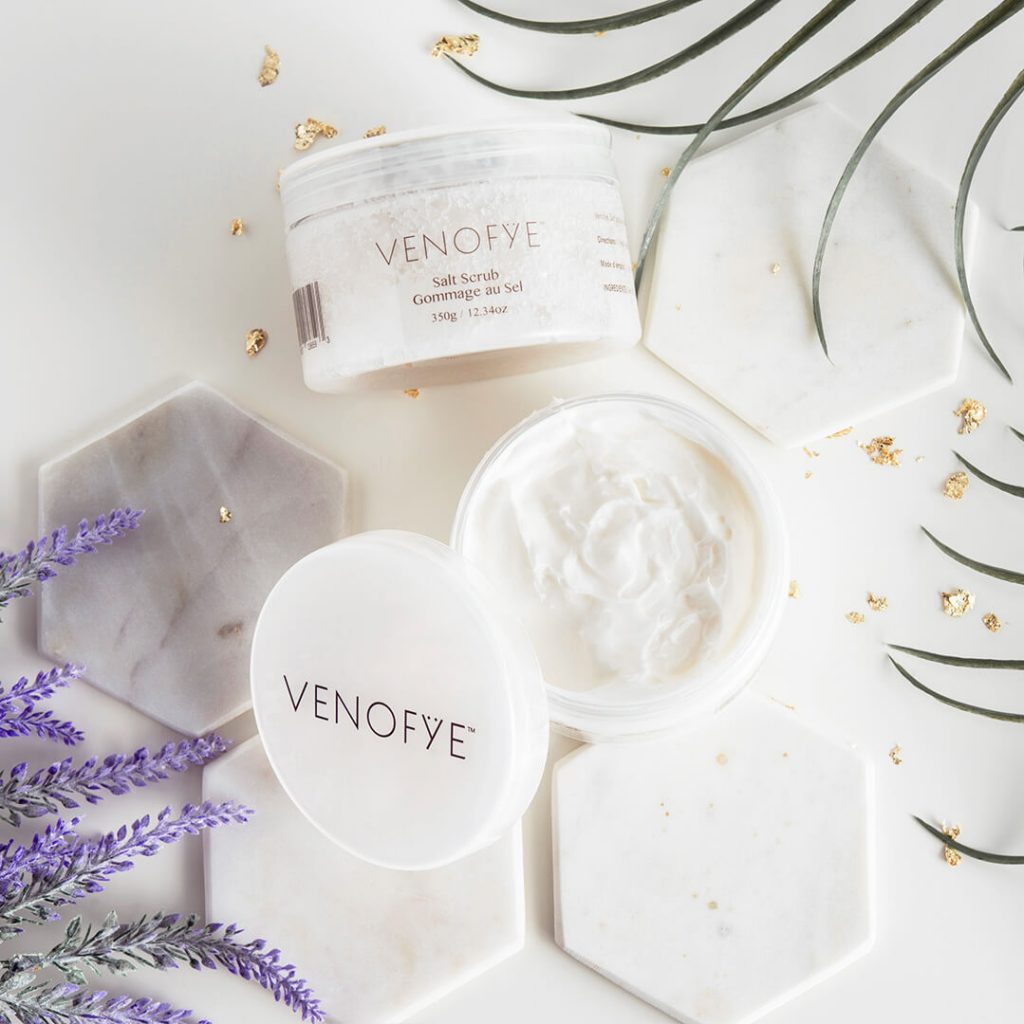 It's normal for new entrepreneurs to explore all their business model options and ask, what is private labeling? Well, allow us to give you a concise definition.
Private labeling is when a brand outsources the manufacturing of its goods to a third-party company. This third-party partner is in charge of formulating the products as well as producing them on a larger scale. However, they will be considered products of the proprietary brand with zero attribution to the manufacturer.
If your brand is quite young and doesn't have the funds to hire chemists and engineers to create your products for you, private labeling is a lifesaver.
One of the biggest myths in private labeling is that the products are generic and are all the same. That every brand that gets their moisturizers or facial cleansers done by the same private label company are formulated exactly the same. But that's not the case at all.
In fact, when you own a private label brand, you call all the shots you want. Your formula's ingredients, scents, and textures are all up to you — the private label partner simply gets it done on your behalf.
Oh, and it's not exclusive to personal care and grooming products. Private labeling is a business model that can be found in almost all industries, from food and beverage to household appliances. There are inspiring private labeling success stories in every category!
More People Patronize Private Label Brands Than You Think
We know what you're thinking. Most people already buy from their favorite big-name brands — why would they give new, unknown, private label brands a chance, right? Well, we're here to tell you that in the last few years, more and more shoppers have been turning to private label products.
Private label has always been a threat to bigger brands that are household names. It's possible for a private label brand to come up with an innovative facial serum as easily as any world-renowned brand. Plus, private label products are increasing in quality now, making them even more appealing. 
One of the reasons more people are preferring private label over brand names is because they're high-quality and readily available, and also often come at a lower price. It's no surprise that in 2020, sales from private label brands jumped up by 12.3%! 
How is Private Labeling Different from White Labeling?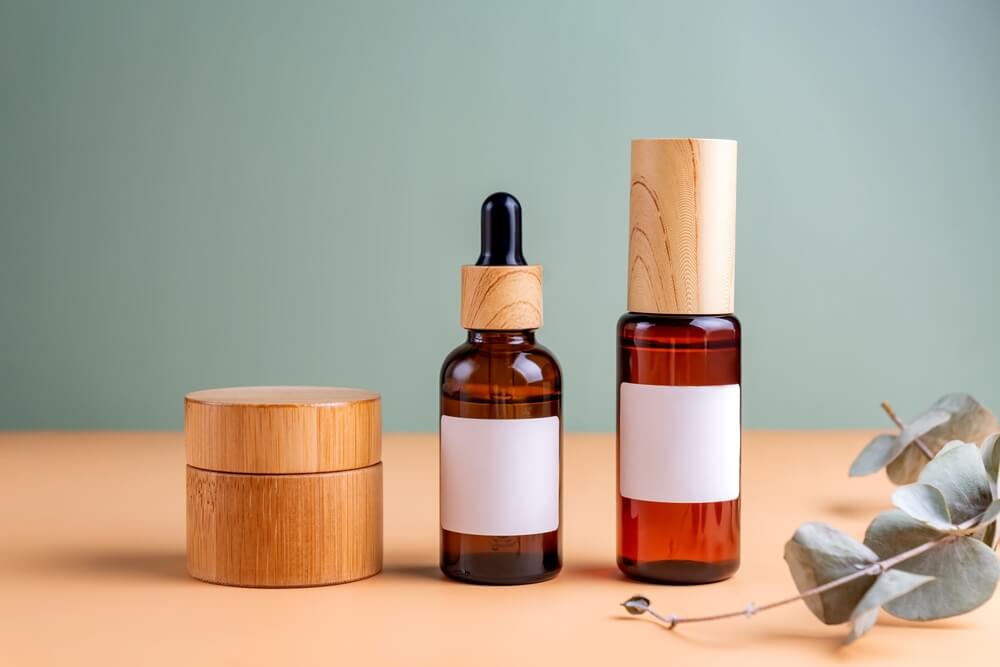 Now that you know the answer to the question, "what is private labeling?" let's turn our attention to another business model it gets compared to — white labeling. What is the difference between the two?
To be honest, private labeling and white labeling have a lot in common. Both options allow you to create your own brand. However, the main difference lies in the formula.
White label companies sell you "off the rack" products, except without the label. All that's left for you to do is slap on your brand name and packaging and sell it as your own. In short, you're not involved in the formulation and production process at all.
Choosing between the two business models is make or break for your business. Would you rather make your own unique formulas or save yourself the trouble and go with white labeling, even if your product won't stand out from the crowd?
From a business standpoint, there are more reasons to go for private labeling instead of white labeling. Not only do you get to be more creative with your formulas, but it also gives you that sense of ownership for every product you come out with.
How is It Different from Reselling?
Another common practice private labeling. Today, we're here to clear the air. So, what is reselling and what is private labeling? Which one is better?
Reselling is when you buy goods from major brands at a discount (probably because you're buying them at bulk) and then sell them for a higher markup in your store. It sounds like an easy way to make a quick buck, but unfortunately, the profit margins for this kind of strategy are really low.
You also don't get the opportunity to build your own brand from scratch, since you'll only ever be reselling products from brands that are already reputable. That means you have no control over the product, what it stands for, and how it speaks to its audience. And if the brand you're reselling for gets into any controversy (for example, a bad batch of products), your business takes the hit, too.
This is a far cry from private labeling, where you have a say in everything. All your efforts under this business model will always go to the private label brand you've built.
The Enormous Benefits of Private Labeling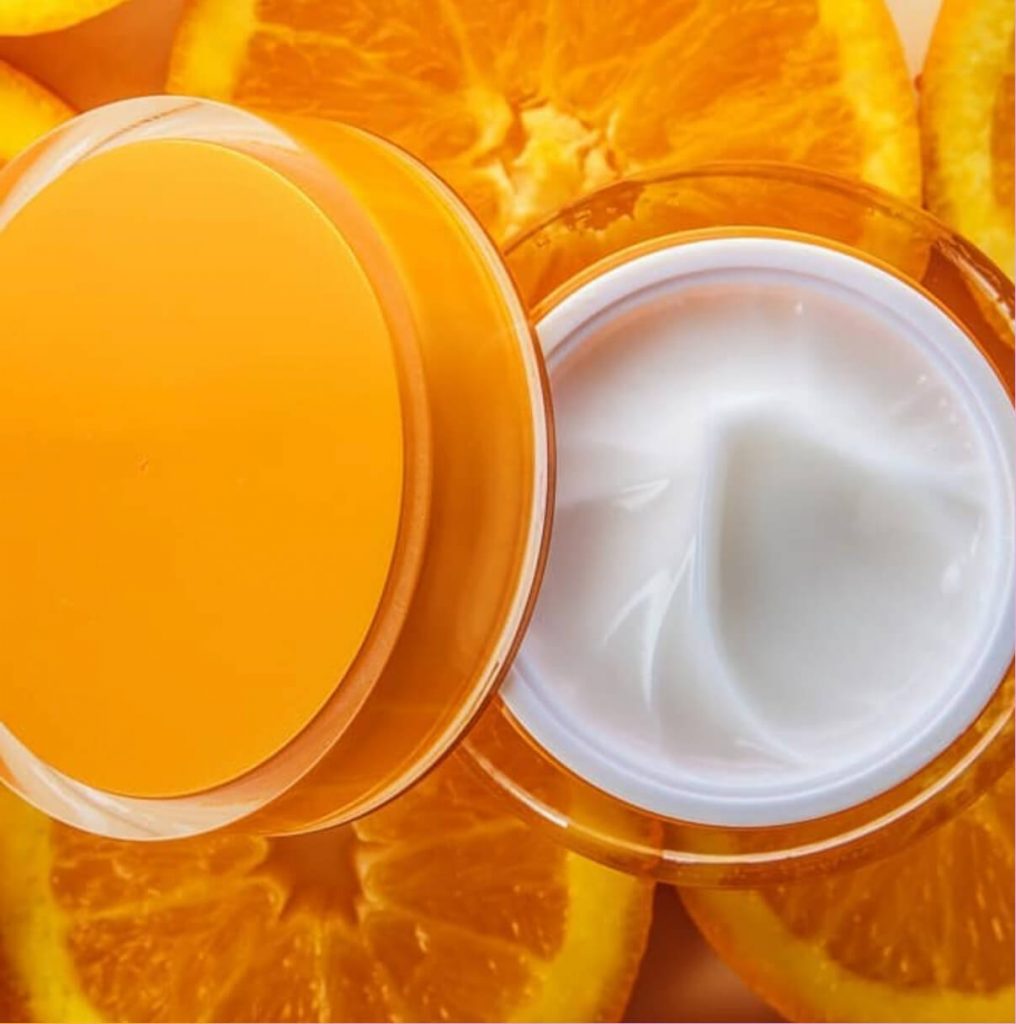 Now, let's move on from "what is private labeling?" to "what can private labeling do for me?" Here are just some of the huge benefits you can get out of private labeling your products:
You own your brand: The products you and your private label manufacturer come out with will fall under your proprietary brand, not anyone else's. You're also able to call the shots about the direction your business and product line-up will be headed.
You name your price: Since they're your products, you can sell them at whatever price point you want. That means your profit ceiling is quite flexible.
You can expand your line whenever you want: Let's say you were a makeup brand. If your private label partner allows for it, you can expand your collection to other product lines that complement your makeup products, like beauty accessories, such as beauty sponges and eyelash curlers. This is something you wouldn't be able to do as a mere reseller.
You can be hands-on during production: Although most of the legwork and manufacturing will be done by your third-party private label partner, you can be as involved as you want. You can be hands-on with deciding on the final formula and even the packaging of your goods.
As you can see, there are lots of good reasons to private label your products. But now, let's get into how the process actually works. If you were to work with us at FLPL, this is how the process would go:
Step 1: Decide On What Products You Want to Sell
Once you know who your business' target market will be, think about what products will help improve and enrich their lives. Will you be providing them with skincare and hair care to make them feel extra confident in themselves? Or perhaps bath and body care to encourage the practice of self-love?
You could even niche down further if you want. If you've decided on selling skincare products, is there a specific target audience or need you want to address specifically? Maybe you can specialize in anti-aging skincare if you want to help mature women look eternally youthful, or men's skincare if you want to promote the habit of grooming among the male audience?
Our tip? Choose products that you're interested in — something you're passionate about and won't get sick of!
Step 2: Look for a Manufacturer That Specializes in Your Chosen Industry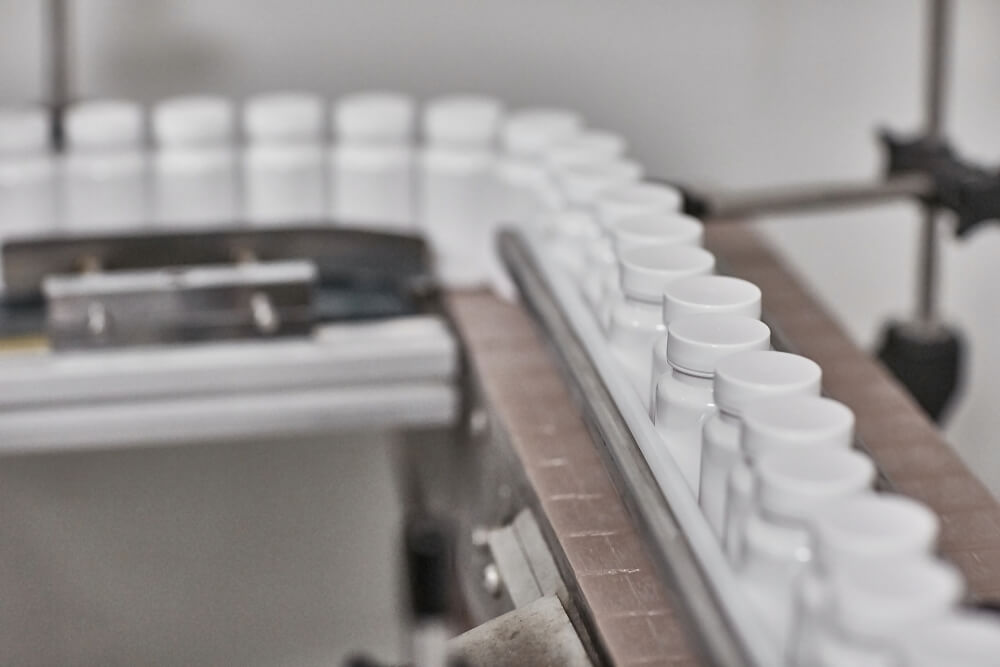 When you already know what products you want to make, it's time to choose a private label partner. 
This step is far from easy. There's a plethora of manufacturers that probably want to work with you. But the key to choosing a private label manufacturer for your business is to ensure that they specialize in the industry you want to play in.
That means if you want to do private label snacks, look for a manufacturer that is a food expert. And if you want to do cosmetics and personal care products, you need a company that knows the ins and outs of the industry — like FLPL.
Another tip is to make sure you go for a private label manufacturer that is near you. If you live in Florida, for example, try to work with the best private label manufacturers in Miami. That way, liaising and setting up meetings with them won't be a hassle.
Step 3: Brainstorm Your Brand Identity and Aesthetic
Now, a lot of private label partners don't do this step, but it's something we at FLPL value a lot. Before you even start producing your goods, you should already be set on your brand identity and aesthetic. That way, it's easy to create packaging for your products later on.
Your brand's aesthetic is a powerful marketing tool that you shouldn't take for granted. It has the power to attract people, so make sure your look and vibe are something your target audience will gravitate towards.
FLPL's art and marketing team can help conceptualize the best logo, color palette, and even slogan for your brand. These will later be creative elements in your product label. You can then use these as inspiration for your website, social media presence, and even your product packaging!
Step 4: Create the Most Lush, Luxurious Product Formulations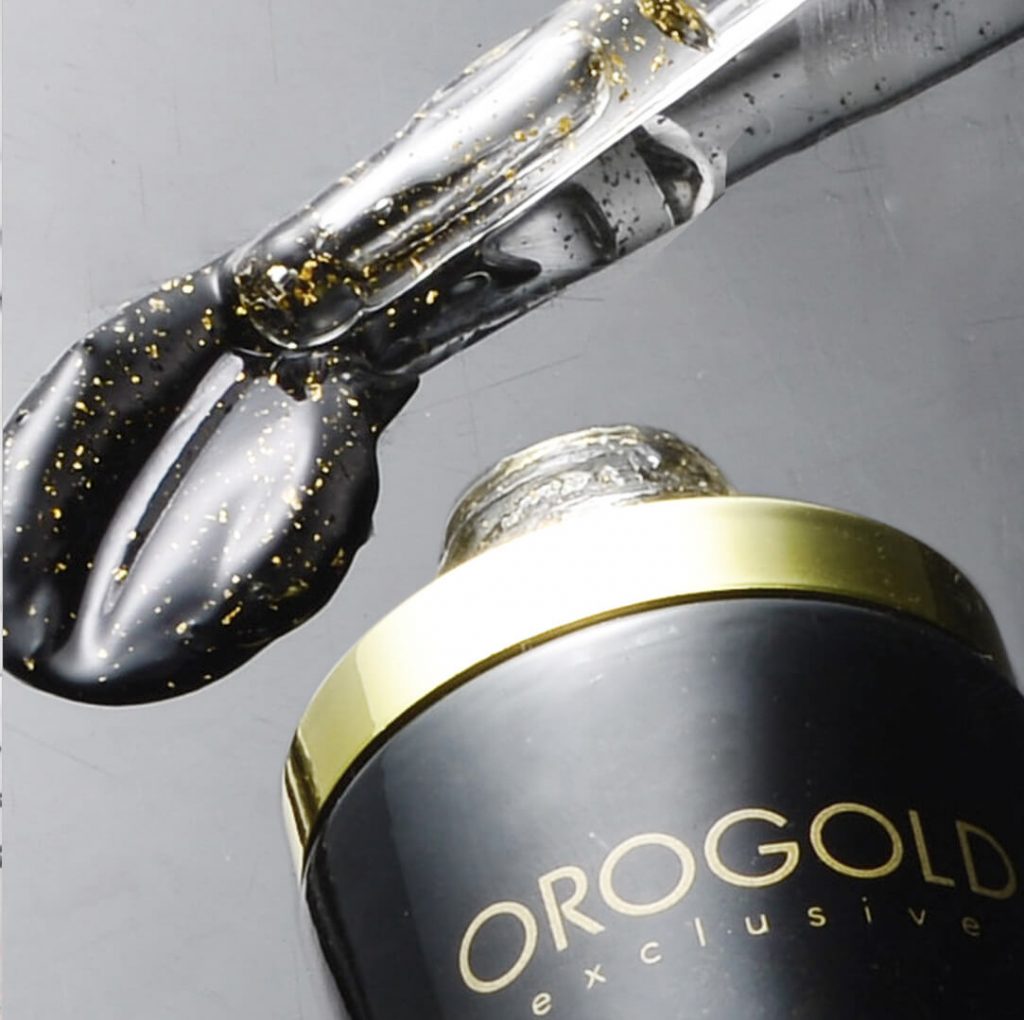 When we answered the burning question "what is private labeling?", one of the key points we made is that you get all the say about what goes into your formula. FLPL's services include a research and development team that will be there with you every step of the way. However, the final say is always yours.
That means that you get to be creative when it comes to formulations. FLPL has a huge catalog of skincare ingredients. Although our team will always be here to work with you on the formulas, you can choose which ingredients you want in each product.
You can go for fan faves like vitamin C or retinol. You could also opt for out-of-the-box ingredients that will give your private label skincare brand an intriguing edge, like diamond dust or white truffle. The choice is yours — and we'll make sure to get it done for you.
We'll do a couple of test formulations and give them to you so you can try them out. If you find some issues with the products (such as the texture, color, or fragrance) we can always tweak them until they're to your liking.
Once we've got the formula down pat, you just sit back, relax, and wait until we mass-produce your products and ship them off to you.
Conclusion
So, what is private labeling? Simply put, it's hiring a third-party manufacturer to produce your goods for you, even though you have the final say on formulations and packaging. Hopefully, after reading this article, you'll have a thorough understanding of this unique business model and never have to wonder "what is private labeling?" again.
It's a super efficient business strategy for those with no background in research and development, and who have no capital to hire a science team in-house. Private labeling is a lot better than other business models, like reselling and white labeling, neither of which leaves you any room to grow a distinctive brand.
If you're down to starting a cosmetics business with a reputable private label partner, get in touch so we can chat! FLPL will be there with you every step of the way, from brand development to perfecting formulations and packaging.