It's easy to say that starting your own private label beauty business will get you where you want to be in life. Just picture it now — you at your corner office, the CEO of your dream skincare or hair care line.
But many things can cast doubt about whether your business will be successful. Thoughts like "If there are so many brands out there, how can I stand out?" or "Will I even make my initial capital back?!" may blow your self-confidence. It's a dog-eat-dog world, especially in a booming industry like beauty.
To inspire you, FLPL has put together a list of private labeling success stories that turned unknown brands into mega-hits. They all have beautiful aesthetics, an impactful positioning, and met a positive reception. Among them are some of FLPL's very own partner brands that are our pride and joy!
What is Private Labeling in the First Place?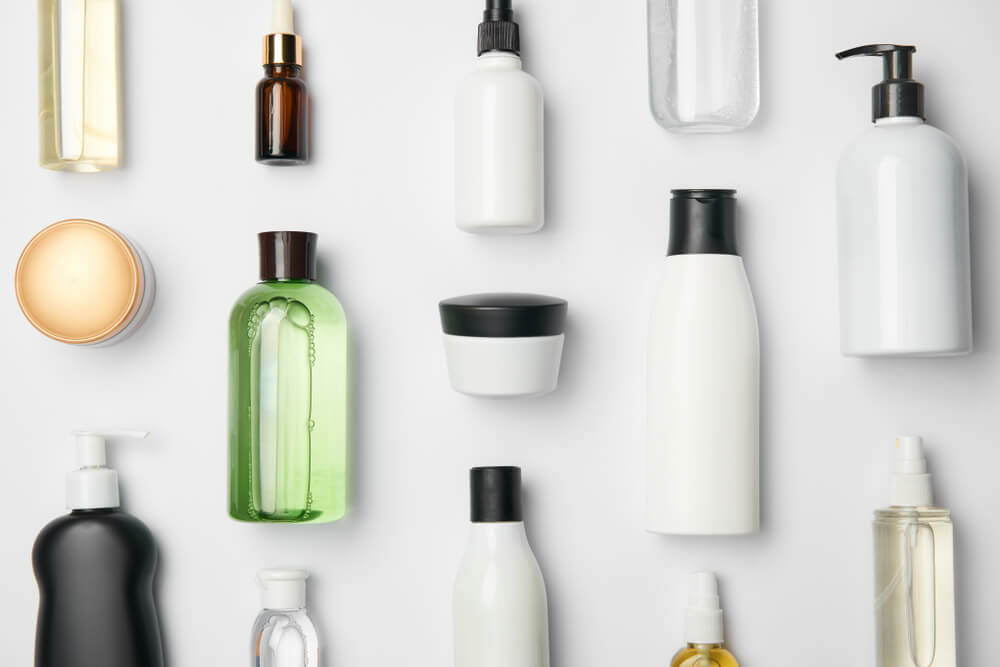 Private labeling is when you collaborate with a third-party company to develop and manufacture your products before you slap on your proprietary brand's label and distribute them to stores.
Many private label suppliers merely sell you already-formulated, ready-to-sell goods. But FLPL has a program that allows you to customize your formulations according to your target market, what ingredients you prefer, how you want your packaging to look, and more.
You share your plans and vision for your brand with us, and we'll do the rest — from manufacturing high-quality beauty products with our research and development team to perfecting your logo and packaging with the art team.
We even have a roster of business consultants we can tap to guide you with your marketing plans! That way, you'll be confident that your beauty biz is in tip-top shape before you even launch it for the world to see. Partner with us, and you'll have your work cut out for you.
So while your trusted team does the leg work, you have more time to think about what really matters, like learning more about your customers and growing sales.
Is It Difficult to Succeed in the Private Labeling Space?
There's no sugarcoating it — it's always challenging to succeed in general in the competitive beauty industry. But there are things private labeling can do to make your entry into the business world smoother and easier
For one thing, FLPL allows you to create custom formulas. You can choose unique and hard-to-find ingredients no one talks about in the beauty space. That puts you a cut above the rest since you offer something new. That's sure to turn heads fast.
Private labeling also allows you to produce many batches of your products to make sure you're never behind on stocks. You never want an increase in demand from your target audience but have zero stocks to sell.
All that does is force your customers into finding other options from your competitor brands. Working with a private labeling company like FLPL ensures that manufacturing more goods is a phone call away.
Private labeling can do wonders for jumpstarting your business. Plus, some of the biggest beauty brands you probably love and purchase regularly are private label.
Don't believe us? You don't have to take our word for it. Here are six of the most uplifting private labeling success stories to inspire you to pursue your dream beauty business:
Sephora Collection Made High-End Beauty More Accessible
Yes — Sephora Collection, one of the biggest makeup brands you always see online and when you're out for a stroll at the mall, is a private label beauty business. While Sephora is known to carry all the high-end beauty brands you can think of, it has also ventured into making its own makeup line.
It all started when Sephora management realized there was a problem with their sales. Many people wanted to get into makeup, but were hoping for more affordable price points. So they turned to private label companies to bring high-class yet economical lipsticks, brushes, and more to Sephora.
With this insight, they launched Sephora Collection — an in-house line of makeup products that give you bang for your buck while providing the same outstanding quality of the other brand names you see in their flagship retail store. Their goal was to make the love of beauty accessible to all.
Today, Sephora Collection competes with high-end brands and has attracted more audiences to what use to be the intimidating Sephora, making it one of our favorite private labeling success stories.
Sephora Collection is so successful that it ventures into new product lines regularly. For example, one of its latest projects was developing "Clean at Sephora" — an initiative to make sure their products were free of harsh ingredients like sulfates, parabens, formaldehyde, and more.
Venofye Leveraged on a Unique Skincare Ingredient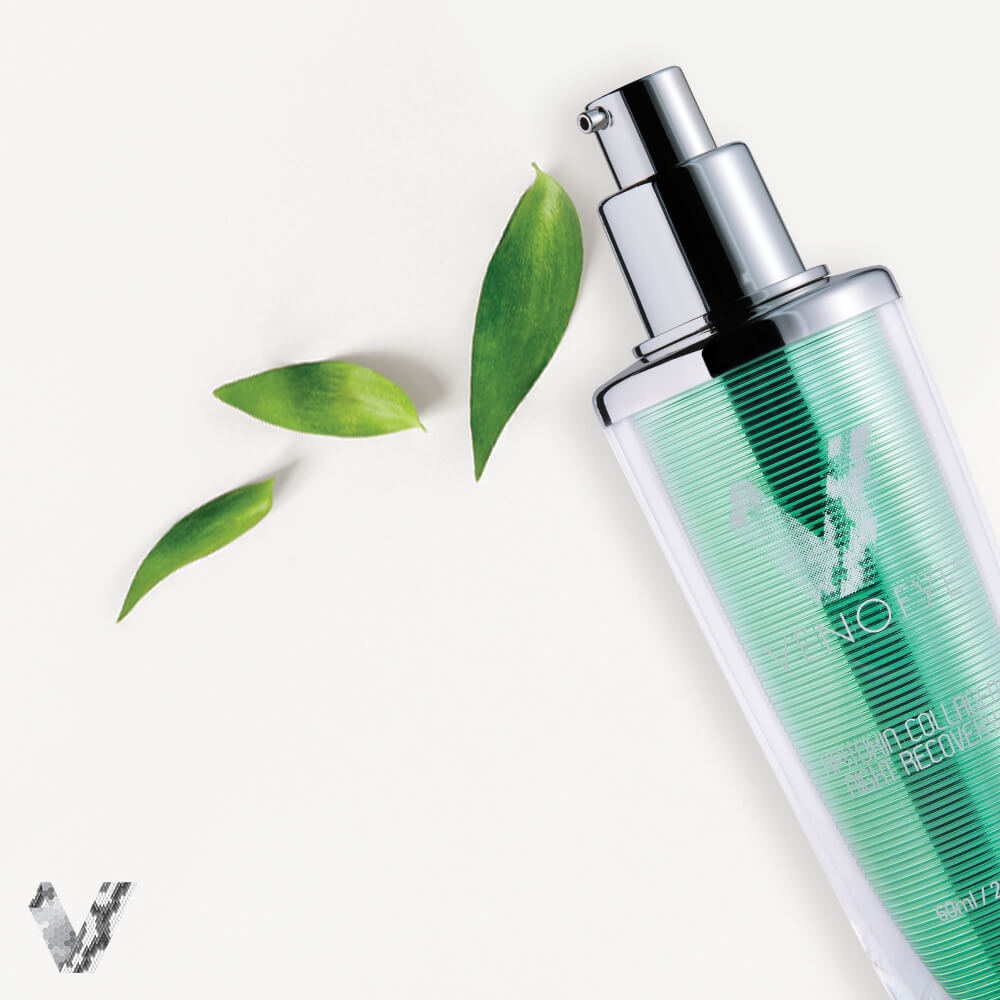 Luxury skincare brand Venofye is a baby of FLPL that has grown in multitudes in half a decade — so much so that we're including it here as the second of our fave private labeling success stories.
This innovative skincare line was launched in 2015 when its owners wanted to bring something unconventional yet effective for a spectrum of troubling skin issues.
When brainstorming for their formulations, they came across bee venom, a collagen-stimulating ingredient no one has likely ever heard of in the skincare realm, but does wonders for aging back your skin and making it smooth and hydrated. This ingredient became the star of the show for Venofye.
Today, Venofye boasts almost 10 product lines, all with bee venom at the center. They have everything you could wish for, from their bestselling Blossom Bee collection for a full routine to the Drone Bee line for men's shaving needs.
The brand is present in numerous retail stories across continents like Asia, Europe, and the USA. They also offer skincare consultations to customers when they visit — an excellent way to organically build rapport and loyalty!
HerStyler Positioned Itself as Your Hair Care Teacher and BFF
Of course, FLPL isn't restricted to just skincare brands. Here's another label we've worked with, this time in the world of hair care.
Herstyler is a brand that carries heat-styling tools, like classic, fuss-free straightening irons and innovative curling wands. They advocate for letting your creativity loose when styling your locks and feeling good when you make your hair look good.
HerStyler believes that a simple appliance like a flat iron can be used in tons of ways, as long as you're adventurous enough to try out new hairstyles and textures. They encourage their customers to experiment with styles, from sultry beach waves to sleek and straight tresses.
Since launching, the company has expanded into styling products, like serums and finishing creams. It even carries shower products to help you maintain an integrated wet-to-dry hairstyling routine.
Today, Herstyler has thousands of followers on social media. They have an active blog that fans turn to for hairstyling tips to inspire tomorrow's look, guides on how to pick a flat iron, tricks for protecting your hair from heat damage, and more.
Exa Made Sure Everyone Had a Good Foundation Shade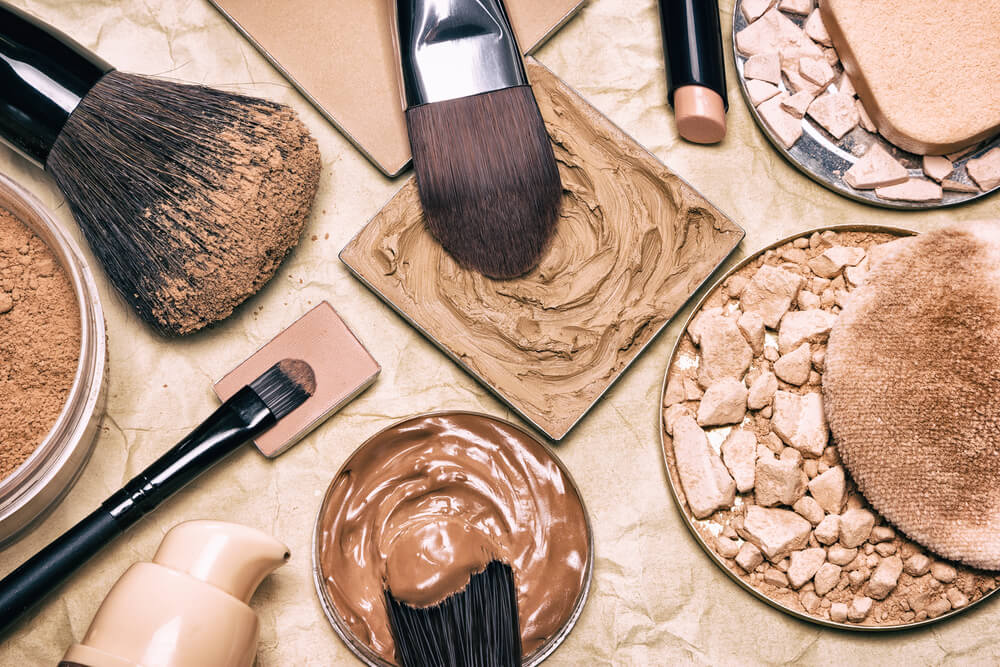 Credo is a popular clean beauty retailer that recently developed its first private label brand called Exa. This is a makeup brand centered on inclusivity and clean beauty. Exa's first venture offered 43 different shades of foundation to be inclusive of every skin tone. 
You heard us — 40! That's more than Rihanna's 40-shade foundation collection when she made waves with her Fenty launch in 2017! It's more impressive when you consider that Fenty has its own pool of developers. However, Exa was still able to produce a wider range with their private label partner.
Exa's mission is to make everyone feel included and loved. They're all about embracing all cultures and skin colors. And if that advocacy isn't already impressive, they go above and beyond by delivering clean, non-toxic makeup products that only have safe, non-irritating natural ingredients.
It's rare for clean makeup brands to carry a wide range of makeup shades. But Exa and their private label company worked to produce it anyway to heed the call of women of color. That feat alone cements Exa's spot on this list of private labeling success stories.
Kindred Goods Carries Beauty Products to Complement its Mother Brand
Old Navy is a place you shop comfy clothes from, like your favorite fleece sweater when you need a break from trendy crop tops and denim shorts. But it isn't just for clothes — it carries its own private personal care brand called Kindred Spirits.
In line with Old Navy's advocacy of personal style, Kindred Spirits aims to help you find your signature fragrance for an affordable price. It was brought about when Old Navy realized there was a massive demand for fragrance, and they wanted to help customers find one inside the store.
The brand offers hand creams, lotions, perfumes, body scrubs, and more. You can choose between several scents, ranging from sweet and girly to sultry and adventurous. They're marketed as the perfect thing to layer under your favorite Old Navy pieces, so it all ties together with the mother brand.
This story is an excellent example of a brand taking a risk and expanding into something that isn't their forte with the help of private labeling companies. They understood what the customers craved and were able to incorporate it seamlessly into their stores.
All in Motion Brought Fitness to Everyone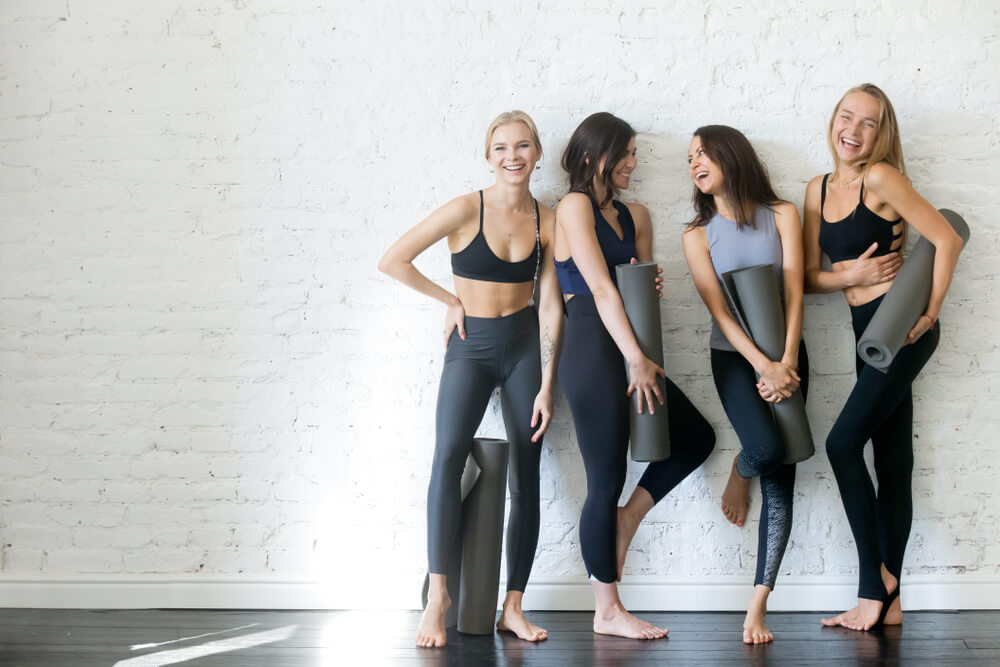 Private label isn't limited to beauty. There are tons of industries full of private label brands, like food to household appliances. Here's one that's focused on fashion, specifically activewear.
All in Motion is a private label fitness and activewear brand launched by Target. They sell anything fitness-related, from yoga mats to dumbells to Instagrammable sports bras. But what makes them different is that 1) they're more affordable than other athletic wear brands, and 2) they're size-inclusive.
The people behind the brand were stumped by the insight that many women wanted to work out, but there wasn't activewear for their body type or budget. Workout clothes were expensive, as if a healthy lifestyle was only for those who had money.
So with their private label partner, All in Motion brought sustainably sourced fabrics and fashionable designs to the customer at an accessible price point. The inclusivity advocacy plus high-quality goods makes this brand's journey one of the most inspiring private labeling success stories in our book.
Lessons Learned from These Successful Private-Label Brands
These private labeling success stories shouldn't just inspire you. You should also treat them as a blueprint for how you should carry on with launching your beauty business. Here are some lessons we think you shouldn't forget from these private labeling success stories:
Tap into the hottest beauty trends your customers are receptive to, like clean beauty or the popular 10-step Korean skincare routine. The more relevant your offerings, the more attractive they are too.
Focus on perfecting your ingredients. People gravitate towards new and innovative products. Try to stand out by putting out-of-this-world but effective skincare and hair care ingredients in your products to capture attention fast.
Find a solution for your customer's everyday problems. Listen to what they want, the same way All in Motion allowed people to pursue a love for fitness by making activewear more accessible to all.
Prioritize inclusivity when you design your products. Make sure your goods serve everyone, not just a small group of people. Like Exa, strive to provide a wider range of your beauty products to make sure no one feels left out.
Take these lessons to heart, and who knows? Maybe one day, your brand will make it onto another list of these private labeling success stories!
Conclusion
Don't let your anxieties and fears get in the way of pursuing your dream beauty business. If you work hard enough and listen to what your customer wants and needs, success will follow.
Private labeling isn't just about sourcing goods from a third-party manufacturer. It's also about customizing and designing impactful and high-quality products with a great team rallying behind you.
Let these private labeling success stories be a testament to how triumphant and well-loved your beauty business can be when you put in the work. Learn from them and use the same principles as you build your biz.