Starting your own brand from scratch is the epitome of nerve-wracking, especially if you're a one-woman show or have only a lean team. There are so many things you have to tick off your daily to-do list, from meeting with suppliers, to renting shipping warehouses, to dealing with logo designers.
Things can be even more stressful if you're based in the gorgeous yet fast-paced and competitive business hotspot of Miami. Here, you have to work extra hard to stand out amidst such creative homegrown brands.
So why not leave the complex business matters into the hands of the experts while you focus on the more important things? By partnering with private label manufacturers in Miami, such as FLPL, you get all the help you need to source and produce your goods.
Whether you're striving to design your own swimwear collection or formulate a skincare line with unique ingredients, there's always a private label company in your city that can help you make your dreams come true.
What is Private Labeling, and Should I Consider It?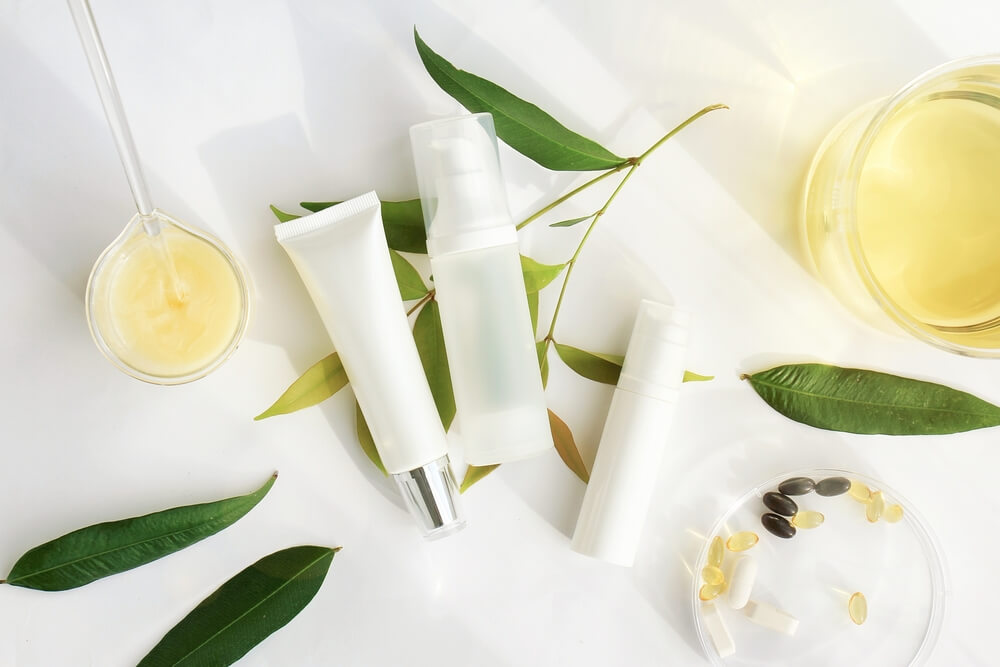 Private labeling is the act of partnering with a third-party company to produce your goods and then selling those products under your brand name. This service is exactly what we offer here at FLPL.
That's right; you call all the shots, like how you want your product to look and what ingredients you want to be incorporated in it, and someone makes your products on a grand scale for you. The brand is proprietary and completely yours. It's a far cry from merely reselling someone else's products for a tiny profit.
It's a great business model to consider if you want more control of your business in different aspects. For one thing, you get more control of your pricing. You don't have to adhere to any other brand's standard selling price. It's your brand, so you can name your price.
You also have more flexibility with the branding, from the name to the logo, packaging, and slogan. Let your creative juices run wild with this one — you have every right to.
Private labeling is common in many product categories, like food, beauty, clothes, and even tech accessories. You name it, and that industry probably has dozens of private labeling companies working within it. Here are some of the best private label manufacturers in Miami across industries:
FLPL for Skin and Hair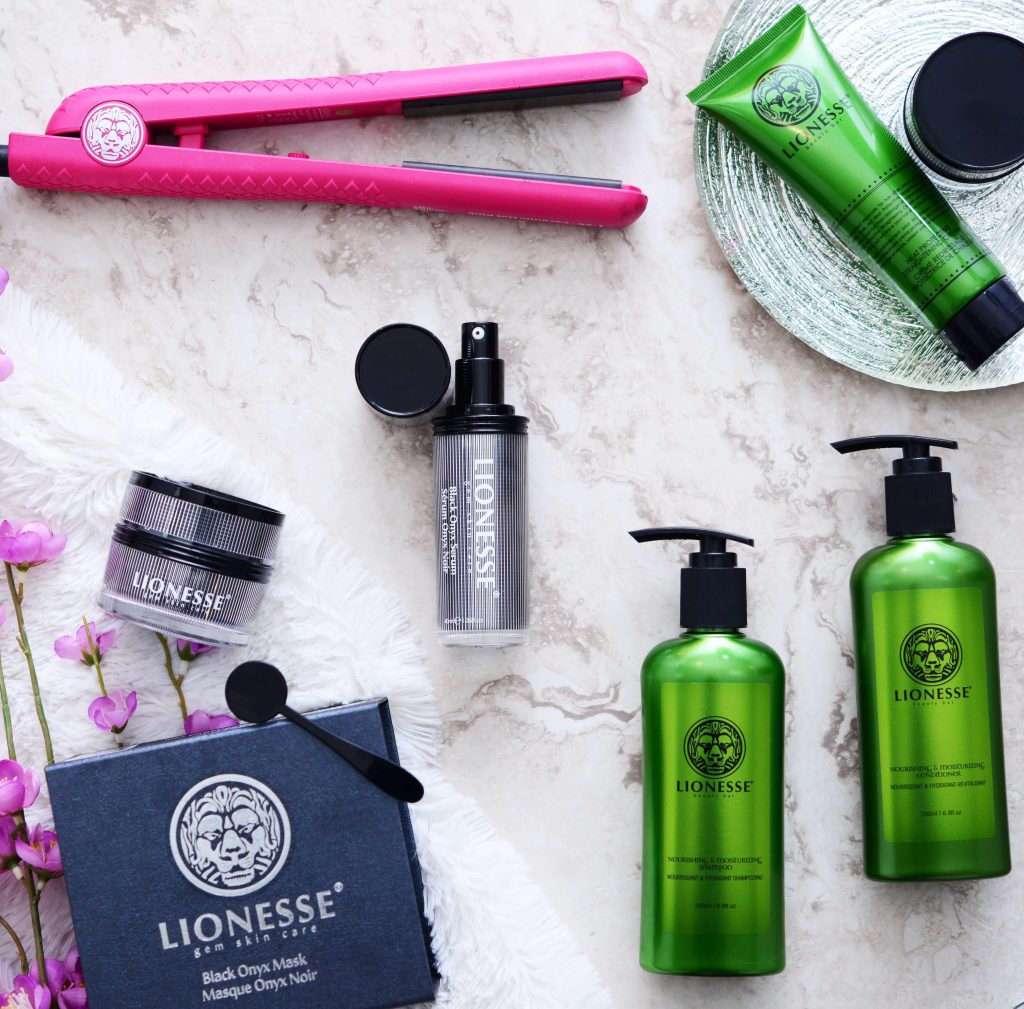 Florida Private Labeling produces your dream beauty products while helping to oversee your brand in all its other aspects, from packaging design to the logistics of distribution.
We help you formulate anything beauty-related, from moisturizers and serums to innovative curling wands and blow dryers. So if you're looking to put up a business to help women (or men!) perfect their beauty regimen, FLPL is the private label company for you.
What's cool about FLPL is that you can personalize your product line's formulas. There's an ingredient catalog you can go through to look at our plethora of star ingredients. Options range from coffee extracts to wake up sleepy eyes to resveratrol, a phytoalexin found in wine that fights wrinkles and lines.
The private labeling solutions at FLPL offer a full-service program. Not only will FLPL be responsible for your beauty goods' production, but we can also help out with logo creation, handling importing fees, and brand-building care of our army of business consultants.
FLPL is based in Hallandale Beach, which is just about a 20-minute drive from the bustle of the city. It's very accessible to anyone looking to start a beauty biz from the ground up in Miami.
Florida Supplement for Vitamins and Nutraceuticals
This nutraceutical company was established in 1995. So, they pride themselves on decades of expertise when it comes to manufacturing nutritional supplements and vitamins. Their head office is located in Miramar — just a stone's throw away from Miami.
There are three key things Florida Supplement can help you out with if you're looking to grow a vitamins and supplements business: formulations, manufacturing, and packing.
Florida Supplement's vitamin lab allows you to formulate your supplements the way you want, depending on what vitamins, minerals, and antioxidants you want to incorporate into your products. It's also your call what format they come out in. Choose from soft-gel capsules, tablets, or powders.
When you're settled on your formulation, your goods are created in a facility that follows Current Good Manufacturing Practices (cGMP). This means you can rest assured your products are safe and of top-notch quality. 
Florida Supplement has been around for almost 30 years. So, it should come as no surprise that they work with brands all over the Americas and Europe. This is a terrific testament to their global-scale quality.
Ogiis Apparel for Swim and Activewear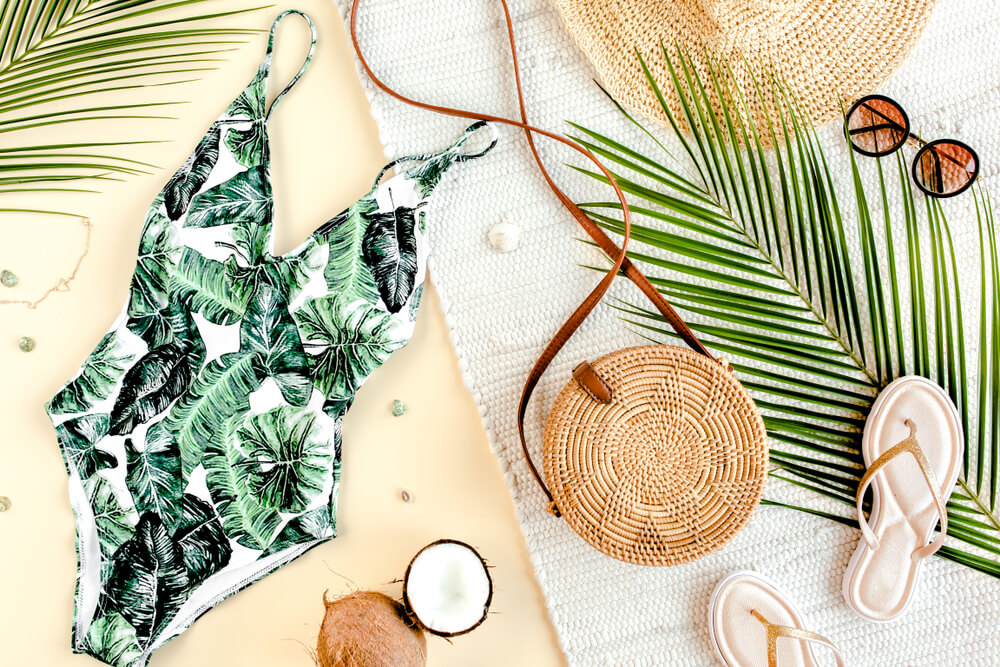 This clothing private label line can help you design and produce your own line of swim wear and activewear. They offer unique designs and high-quality fabrics that make your apparel sturdy yet stylish.
Ogiis's bikinis are made with UV-rated fabrics with colorful and vivacious prints. When your specific designs are manufactured, you'll see your logo and brand name plastered on the inside labels, claiming them as your own.
As for activewear, they produce anything ranging from sports bras, leggings, athletic jackets, and more. It's a great business to get into now that athleisure is a huge trend!
Ogiis is based in Coral Gables, but their clothes are manufactured all the way in Colombia, so you know the finished products will bring to life the country's passion for beauty, fashion, boldness, and pretty colors.
Miami Beef for Delicious Meats
Love hamburgers, steaks, and delicious sausages? Make a business out of it with the help of Miami Beed. This is one of the best private label manufacturers in Miami when it comes to meat and poultry.
Founded in 1972, Miami Beef produces a variety of flavorful meats, like beef patties, fajitas, meatballs, ground meat, and steaks. They serve many retail stores and food industries not only in the USA, but also Central America and the Caribbean.
When working with Miami Beef, you get your own dedicated research and development team to work on different kinds of meats and flavors you want in your specialty meat business.
They also pride themselves on their safe, refined, and technologically-advanced way of handling your goods. They work only with state-of-the-art machines for grinding and forming your USDA-certified meat.
Panna to Go for Hispanic Delicacies
Miami is known for its solid Hispanic community. So, it only makes sense that if you're building a business to bring Latin American food all over America, you find private label manufacturers in Miami to help you out. I mean, if there's anywhere you should go to get the best Latin delicacies, it's Miami.
Panna to Go was founded in 2008. It has been a renowned source for traditional Hispanic baked goods that you can sell under your own brand. They offer delicious Latin foods. Options range from cachitos from Venezuela, meaty empanadas, sweet Colombian pandebonos, and more.
You can order delicious treats from Panna to Go in any quantity. This means that you're not restricted to huge batches. But even if you do wish to mass-produce your baked goods, they pride themselves on being able to deliver "small batch quality" on a massive scale.

All the food is made and packaged in USDA-approved and SQF-certified facilities. This means that you can be sure your customers only get top-class baked goods on their tables. They also have their own quality control team that tests every batch of baked goods to ensure that every product meets the highest standards.
Maker's Shoes for High-Quality Footwear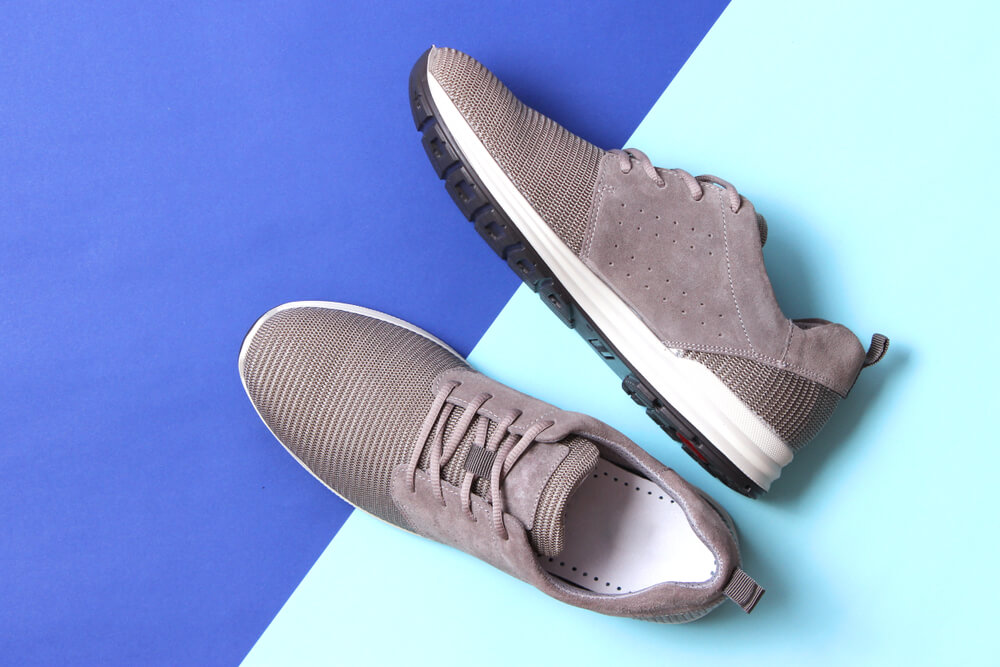 This Miami-based shoe-manufacturing company produces top-class footwear, thanks to its team's 15+ years of experience perfecting the craft of shoemaking.
When designing and prototyping your line of shoes, you can choose what type of material to use. Choose from leather, suede, PVC, textile, or others. You also have every say in what finishing touches and embellishments go on your footwear, making it highly customizable.
Maker's Shoes has no minimum order quantity. This means you can order as many or as few pairs of shoes as you want without having to spend extra. It's a terrific feature that allows the company to be friendly to small businesses and start-ups with tight budgets.
Invevni for Personal Care Necessities
Striking a deal with private label manufacturers in Miami doesn't always have to be for anything fancy like beauty products, shoes, or glorious meats. It can be something small and simple that you grow into something big with your knack for branding.
With private labeling, your business can take everyday household items, like napkins and toilet paper, and turn them into an empire. That's where Invevni comes in.
Invevni helps you produce hygienic paper products like napkins, paper towels, tissue rolls, and more. They're terrific if you want to sell these personal care necessities under your own brand name. However, they're also great if you want to use them for your restaurants and resorts.
While their office is based in Florida, they manufacture their goods in facilities in Mexico. This lets them offer their services at a lower price without compromising on quality. That way, you can maximize your profit margins when you carry Invevni's goods under your proprietary brand.
Why Look for a Private Label Company in Miami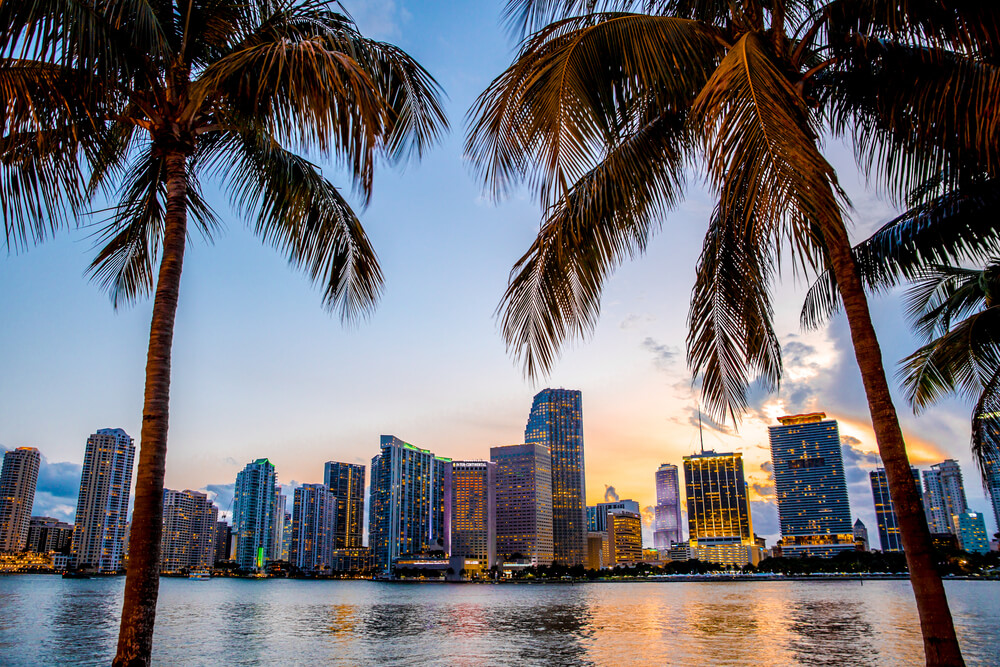 If you're starting a business in Miami and want to go into private labeling, it's crucial that you partner with a manufacturer that you can access at any time. Proximity is key for this, so that you can meet with your teams quickly.
Many private label manufacturers in Miami source their materials from Latin America. Here, goods are less expensive. That helps cut costs for you, allowing for high profit margin.
So if you're looking at running a Florida business, it would be smart to find manufacturers in this area. And even if you aren't based in Florida, you may want to consider private label manufacturers in Miami simply because it's a thriving business hotspot that knows a thing or two about building brands.
Florida is actually one of the states with the highest number of women-owned brands, and is known to be growing in the small business realm. That fun fact is very telling of how high-quality and well-received Miami-made products are.
And it's not just small businesses Miami boasts. Many giant tech companies in California are expressing their interest in relocating to cities like Miami, putting the business-friendly city on the map of the ever-growing tech world.
So why wouldn't you want part of your business to be based in the heart of such a flourishing city?
What to Look For in a Private Label Manufacturer
Because of the sheer number of private label manufacturers in Miami, it can be overwhelming to pick one out, especially since there are many options under each industry.
Obviously, the first thing you should look for when selecting a private label company to work with is that they specialize in what you want to sell. This could be beauty, food, or something else entirely. That way, you know you have the experts on your side.
Go for a private label partner that is integrated and offers multiple functionalities, not just production. For example, FLPL doesn't stop at making good-quality skincare and hair products. We go above and beyond. We help you with your art and packaging, distribution, quality control, and more.
You should also look for companies that offer competitive pricing and a low minimum order quantity so you can order just the right amount of products. This is especially vital if you're a small business just starting out and don't expect a landslide of orders right away.
Conclusion
Sharing your vision with renowned private label manufacturers in Miami allows you to build your business with the help of trusted experts, even if you're a mere beginner in the industry.
It also gives you the time to do what you want. You could focus on your fave aspects of brand-building or enjoy your spare time under the glimmering Florida sun.
Whatever industry your want your business to break into, find solace in the fact that there is probably at least a couple of private label manufacturers in Miami willing to help you get there. If you would like more information on the private labeling services that we offer here at FLPL, feel free to get in touch!