Starting a new business on your own can be scary, even if it's in an industry you're passionate about and are knowledgeable in. It's especially challenging when you're entering a market with many household name brands that people know and love, like those dominating the hair care industry.
There are huge shampoo manufacturers, styling brands with strong communities online, and top professional salons carrying proprietary products. How could anyone compete, right?
But hold up. Don't let your negativity get the best of you now! You've come so far, and pushing through with your dream hair care business will be a thrilling and fulfilling ride, even if it's super competitive.
Here's how to get your hair care business started the easy and efficient way with a little something called private labeling, which is exactly what we specialize in here at FLPL.
Congrats on Deciding to Start a Hair Care Business!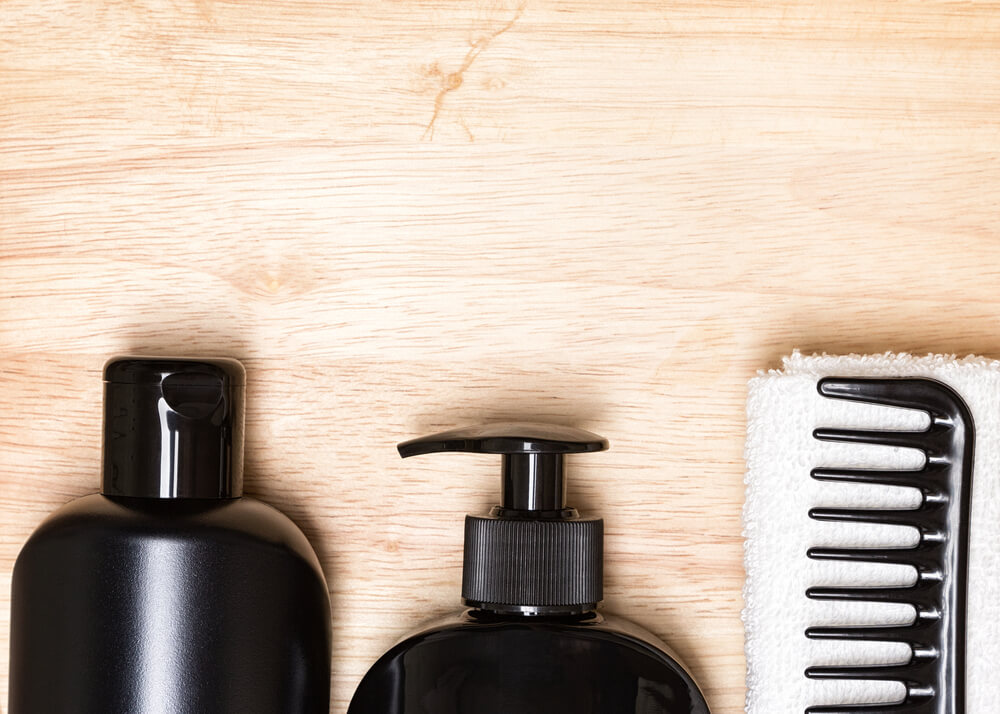 So you've finally decided to turn your passion for all things hair into a full-blown business. Let us be the first to offer you our congratulations! It takes a lot of guts and determination to make it big in such a huge industry. But don't fret — FLPL is here to help.
In the hair care world, there's so much you can do and offer. Hair products are necessary for most people and a source of happiness for those passionate about pampering their tresses. That means there's a lot of room to play around with and grow your brand.
You have a few options from here. If you want to help people build their hair care regimen, you'll be in the business of shampoos, conditioners, hair masks, protective creams, and more (we can help you there!).

And if you're more into enhancing the hair's beauty during the styling process, you can look into sourcing curling wands, flat irons, brushes, blow dryers, and other accessories (something FLPL can lend a hand in as well).
But it's not as simple as choosing what you want to sell and posting it online right away. You have to be discerning about what you put out for your customers. The real trouble starts when you don't know how to produce these goods in the first place. But we've got your back, thanks to private labeling.
Private Labeling Gives You More Time to Focus on the Business Side
So what is private labeling in the first place?
It's a business model that takes products created by a third-party company and selling them under your brand name. It's kind of like collaborating with a supplier for your goods. It's a great way to start out when you can't manufacture products yourself.
FLPL has a simple yet thorough private labeling process. With your brand vision and target audience, we can help you formulate the best hair products your brand will be proud to own and your customers will enjoy. The best part is that you have a say in every single detail.
Once you have your target market and brand concept down pat, you'll work with our research and development team to produce the actual products. That means you don't have to think about where to source ingredients or hire a team of chemists to create your serums and shampoos.
In short, opting to sell private label beauty products will allow you to focus on the fun stuff—the nitty-gritty of your business. You'll ideate with the teams and approve every milestone, but you can sit back and relax when it comes to production. We'll do the work for you at top-notch quality.
That way, you can spend more time thinking of ways to talk to your consumers and get the products to them. You get to focus on growing your brand without the stress of sourcing your materials.
Sign On with A Trusted Private Label Partner
Obviously, the first thing you need to do is to partner with a reputable private labeling company to get your work cut out for you. You can look for one that is renowned and produces high-quality goods by checking out business roadshows and events.
But if you don't want to go through the trouble of attending long, strenuous events that will take you away from your work, you can go for an integrated team like FLPL. You don't have to sit all day weeding out the cards from the companies you don't like — we can take it from here.
At FLPL, we put you and your brand first, so all the private label beauty products we put out for you are aligned with your vision. The goods are all manufactured in an FDA-approved facility and follow a stringent process for quality control, so every product comes out pristine.
Pinpoint Your Exact Target Market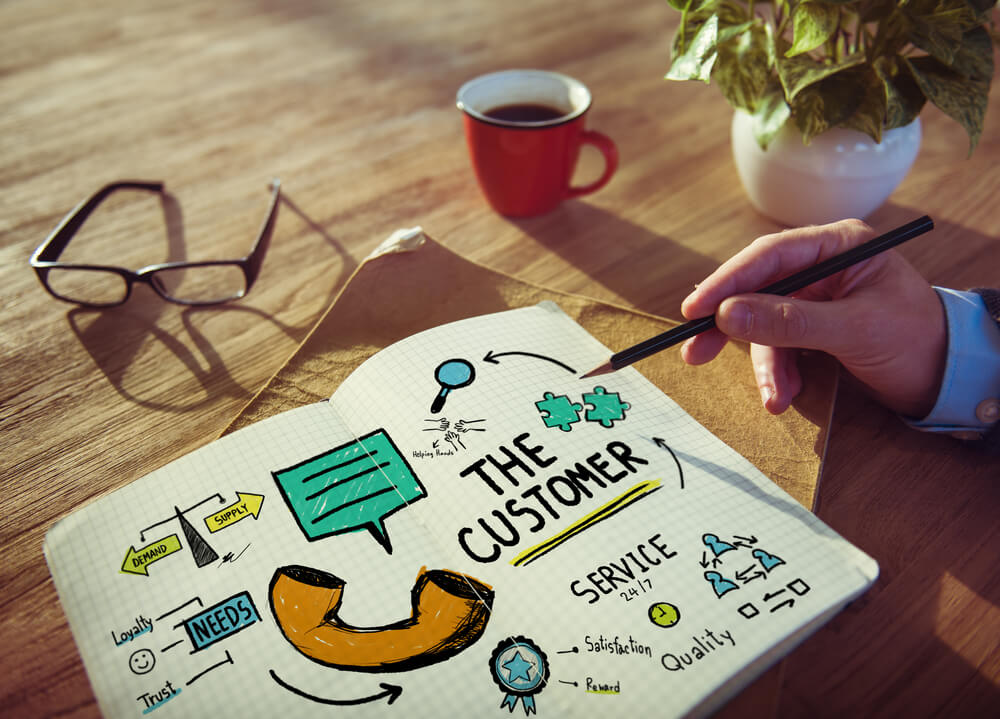 The first thing we'll need to know is who your target market is, also known as the consumer segment you want your private label beauty products to serve. These are also called your customers.
Pinpoint their age, what life stage they're in, what their relationship is like with their hair, and more. You may also want to look into their lifestyle, like where they go shopping—this will come in handy later when you're ironing out your distribution plans.
There are tons of niche communities in the hair care realm. Hair is personal and is a part of people's heritage and culture, so you have to think carefully about who you want to provide products for.
Are you gunning for universal support? A focus on Asian hair? Or African hair that is coarse and curly? These are questions you need to ask yourself before you move on with building your brand.
When you know who you want to talk to, try looking for insights and problems they face in their hair care journey that you want to solve. The goal of your private label beauty products should always be to solve an issue for your audience. Then, you can start crafting the right messages for them.
What Kind of Products Do You Want to Sell?
Using your knowledge of your target market, what hair care products do you think will help them out the most? Is it nourishing conditioners and hydrating serums? Or will it be a collection of heat-styling tools for their glam nights?
If you're targeting a community that's big on hair care because of the structure and chemical composition of their locks, opt for conditioners, protective creams, and serums. African hair, for example, is coarse, coily, and dry, so it needs a lot of nourishment and less heat.
You get the final say on what goes into your hair products too. You can fill them to the brim with gorgeous moisturizing ingredients like honey, aloe, coconut oil — whatever floats your boat, as long as you feel it will help solve the hair issues your customers face, like dehydration or damage.
But if you want to be in the business of serving people who love to look fabulous and salon-beautiful every day, you can opt for a private label focusing on hair accessories like curling wands and blow-dryers. These products can help elevate natural hair, giving it more body and personality.
What Does Your Brand Stand For?
Next, it's time to figure out what your brand stands for. Your brand purpose should be reflected in how it looks—that means working out a logo, tagline, color scheme, and more. Later on, this branding will be incorporated into your products' packaging.
FLPL's art department can help out with that, making the journey from ideation to aesthetic branding to packaging more seamless.
At FLPL, you can choose between a multitude of packaging options for your private label beauty products. If you want a luxe feel to your brand, go for opulent glass bottles. If your brand stands for clean beauty and an eco-friendly lifestyle, you can opt for paper and cardboard boxes instead.
You can also showcase what your brand believes in by including symbols on your product packaging that convey that the items are cruelty-free, non-GMO, paraben-free, hypoallergenic, and whatever else you deem valuable to your customers.
Approving Samples and Getting into Full Production
While we make your initial samples, all you have to do is sit back and relax—we've got this for now. And when we're through, we'll send you the samples for your testing and approval.
As a businesswoman, you have to be your own worst critic so that you can pinpoint what needs to be changed — the scent? The ingredients? Maybe the packaging will resonate better if you use a different material? That kind of stuff. The R&D team will gladly switch things up according to your comments.
And when you finally have a sample you're happy with, the team will move on to mass production. That means you're super close to having your first couple of stocks of your products!
At the FLPL labs, everything is made with supervised quality control, so every batch of your private label beauty products comes out beautifully. We pride ourselves on having stringent processes to ensure that everything we put out is in tip-top shape under the meticulous eye of our engineers and supervisors.
Distributing the Product for Your Audience to Purchase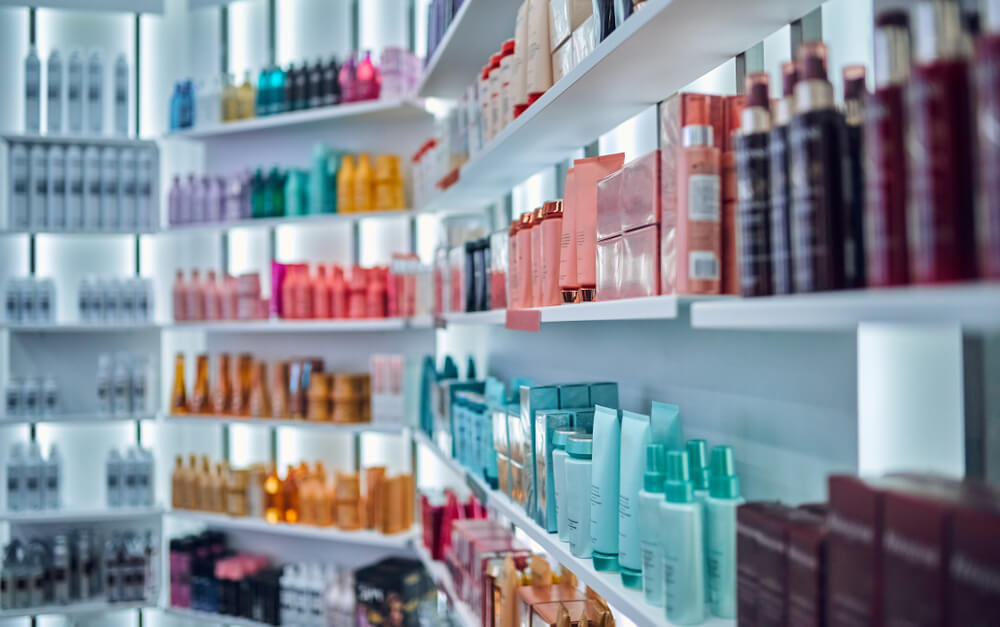 When you have stocks of your private label beauty products, the next step is to distribute them to where your customers can see them. In this day and age, you generally have to choose between two options: in-store or online.
Setting up a physical, brick-and-mortar store is expensive because you have to cover costs like rent and hiring salespeople and a manager. So if budget is your main concern, you may be better off setting up shop on the internet, where it's basically free to do so on popular website hosts and marketplaces.
But if your priority is to be seen more and for your customers to have the best shopping experience, physical stores are the way to go. In-store, your customers can talk to the employees, walking around in gorgeously decorated aisles and touching your products. It completes the customer experience.
That's something you can't exactly achieve online, where you compete with every other hair care brand in the world. In physical stores, you have all their attention on you, at least in that moment.
If you're targeting local people in your town, you might want to distribute your products in local stores. But if your goal is to capture a wider audience, making your line accessible online is non-negotiable. However, if you have enough capital to invest in both, you definitely should!
Constantly Improving Your Product According to Feedback
To make sure you're keeping customers happy, make sure you adjust your private label beauty products according to their comments, especially when your business is just starting out. Remember, one key measure of quality is that your customers are satisfied with your hair products.
You have to be flexible when it comes to improving your formulation. Listen to your audience when they have comments and suggestions about the product, the packaging, and more. You can look at online reviews of your private label beauty products or ask customers through surveys in-store.
With these suggestions, fix the things you need to address, and if need be, add more features to your product they're looking for. Your goal is always to help the customer, so constantly improving your goods is a must.
Conclusion
It can be stressful starting a business from scratch, even if you're working with products you love in a fun world like beauty and hair care.
But not to worry—as long as you have a good team taking care of manufacturing your private label beauty products for you, your brand is in good hands and can be a success in no time.
Use this guide as a blueprint to start your hair care business strong. Remember all the things you have to do, from nailing your target market, formulating hair products that can solve problems, and always striving to improve your product.
If it feels too big a task and the pressure becomes too much, don't sweat it. Your dedicated FLPL team is always happy to help. Here's to a successful first year as a private label business owner!