There are many reasons to private label your cosmetics products. Hiring a private label manufacturer allows you to cut down on production costs, and you don't have to worry about your formulas getting messed up because the experts are handling it. But what is the benefit of actually owning the private label brand name and slapping it on your skincare or hair care products?
It's easy to think that all the benefits of going into private labeling have to do with the manufacturing process. But there are also a ton of advantages of having your own private label brand name too. It's great not just for the glitz and prestige of owning your own company, but also for turning in a profit.
Today, FLPL will be taking a look at what we think are the top 5 reasons to have a private label on your cosmetics products. We'll take a deep dive into how much control you have over your brand, how it will benefit your business in the long run, and how a trusted company like FLPL can help you get there.
Quick Refresher: What's a Private Label Again?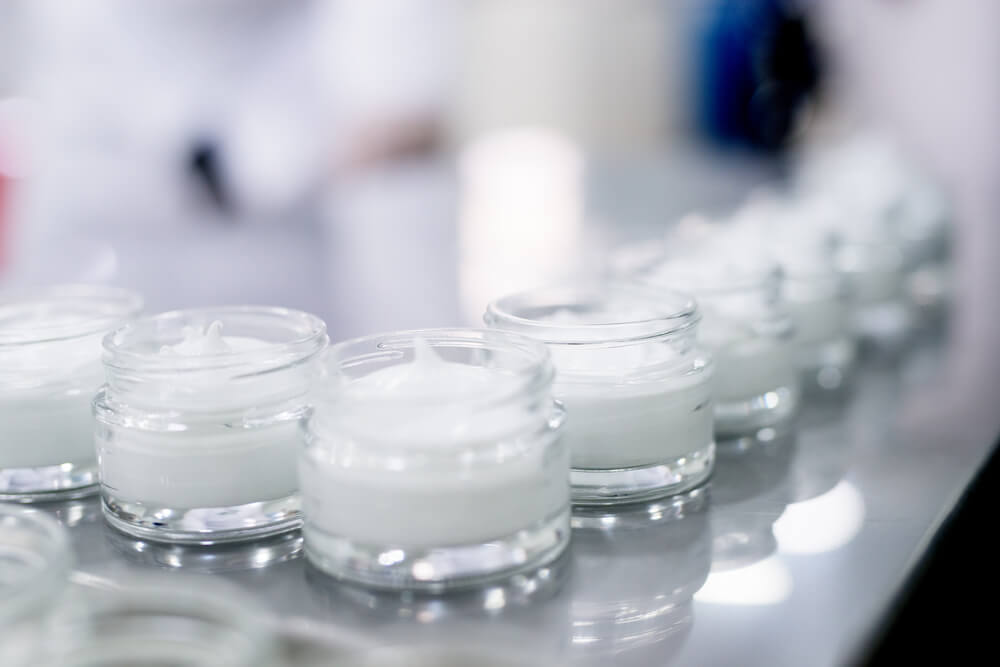 Before we get into the top 5 reasons to have a private label on your cosmetics products, let's make sure we're on the same page about what private labeling actually is.
Private labeling is a business strategy where one outsources the manufacturing of their products to a third-party company. This is an excellent way to create big batches of your products if you have a vision for what you want them to be but aren't a chemist, engineer, or researcher.
You've got a lot riding on your partnership with your private label manufacturer. They're essentially in charge of how your products will turn out — and that's what makes or breaks your brand. So, when choosing a private label cosmetics manufacturer, it's pertinent that you pick one that you can trust.
When the products are made, you can sell them under a unique brand name, aka your private label. Some private label companies merely formulate and mass produce your cosmetics, but a few, like FLPL, go above and beyond. We help out with brand planning, packaging, and logistics too.
In recent years, the practice of private labeling has gone mainstream. We've even seen national brands like Walmart, Kohl's, and Macy's launch their own private label brands to get a piece of the pie. Most of them took off so well that they're regarded as inspiring private labeling success stories!
But what's so great about adding a brand name to your beauty products? Won't personal care products sell like hotcakes anyway as long as they're formulated nicely?
Although formula is king when it comes to cosmetics, owning a private label brand name also has tremendous benefits for your business. Curious to know what they are? Here are our top 5 reasons to have a private label on your cosmetics products:
1. You Get to Build Your Own Brand from Scratch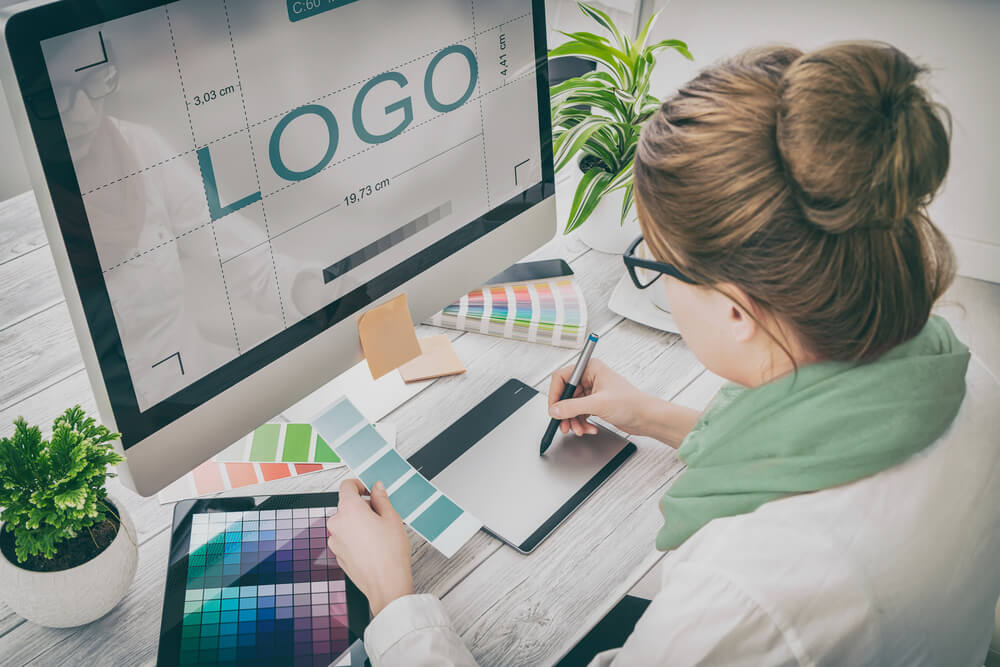 When you put a private label on your cosmetics, they'll fall under a unique brand name of your choosing. You also get to choose your brand's aesthetic, voice, purpose, and product line-up selection. Of the top 5 reasons to have a private label on your cosmetics products, this may be the most important.
Having a brand of your own gives you and your cosmetics products a distinct marketing identity that can be remembered. How your brand looks, talks, and feels can attract customers. As a private label brand owner, you call the shots about how you want your brand to stand out and catch attention.
Brands are malleable. You can strategize and shape them into anything you want them to be — and more importantly, something impressionable that your customers will love and gravitate toward.
This is something you won't be able to do if you're merely reselling another brand's products. If you do that, you have no control over people's perception of the brand and whether you can change it. So, sales will always be unpredictable and out of your control.
That Means You Choose How Your Brand Looks, Talks, and Acts!
One of the first tasks you need to accomplish when building a brand is creating its overall look and personality. The more aesthetically attractive and engaging your branding is, the more likely it is for customers to remember it.
Aside from the brand name, your brand's color palette, slogan, and unique design will be present in your beauty product label. So, you need to nail your branding if you want to capture attention and make a good first impression on potential customers.
You'll also have the freedom to choose your brand's official colors, too. Colors are proven to affect the mood and sentiment of customers, so it's important to choose ones that your target audience will like. Luckily, FLPL's services include art and marketing — so we can help you out here!
Establishing a good brand personality is also important because it creates brand love. Are you a sassy brand? A nurturing brand? An inclusive brand? These are decisions you have the power to make because you chose to put a private label on your products.
2. Your Label is Trademarked and Exclusive to You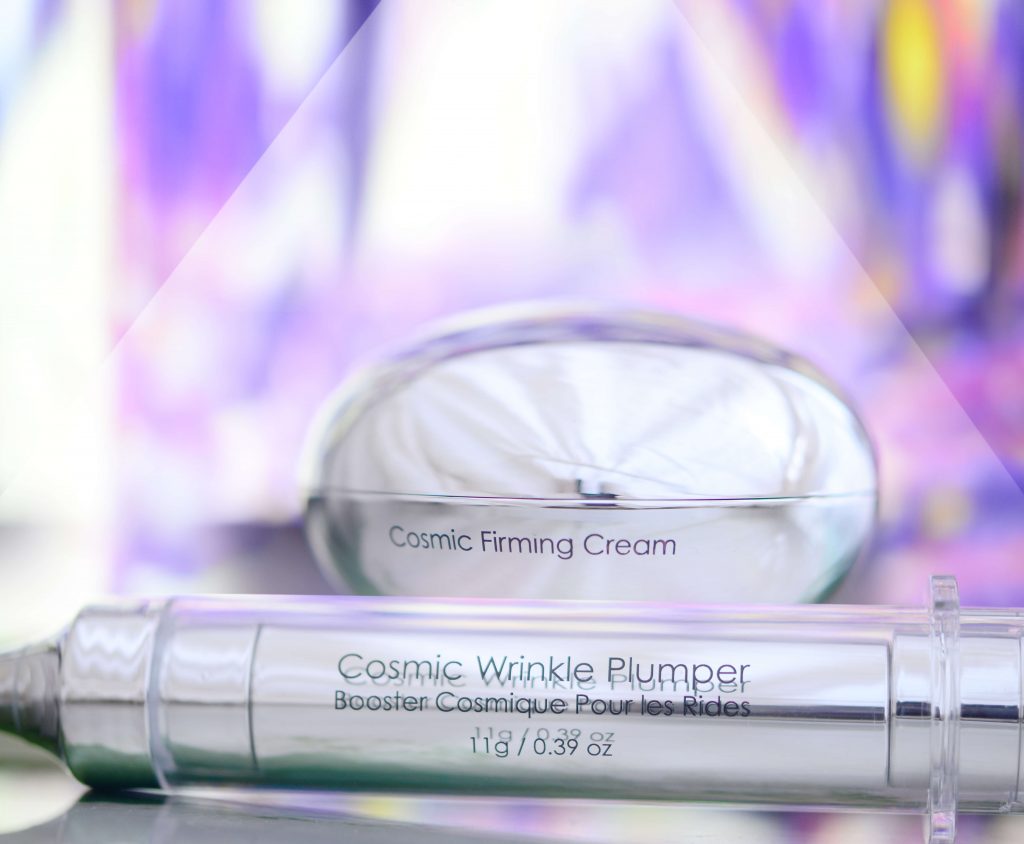 Second in our top 5 reasons to have a private label on your cosmetics products is that when you have a proprietary private label brand, it's trademarked. That means only you have the right to sell your products. Any resellers will have to be authorized by you before they put your goods on their shelves.
It's a common private labeling myth that products made by these third-party manufacturers are generic, or even exactly the same. But that's not true at all. When you have a private label brand of your own, no copycats are allowed. You will be the sole source of the products you create.
This is terrific because if you end up creating a product that your customers adore, you know for sure that your brand is the only one that can give it to them.
And if other brands attempt to copy your products, it's unlikely that they'll replicate the formula to a T. That pretty much assures you of repeat customers! That's a huge competitive advantage in a world saturated with way too many cosmetics brands.
3. You'll Have More Control of Your Unique Product Formulations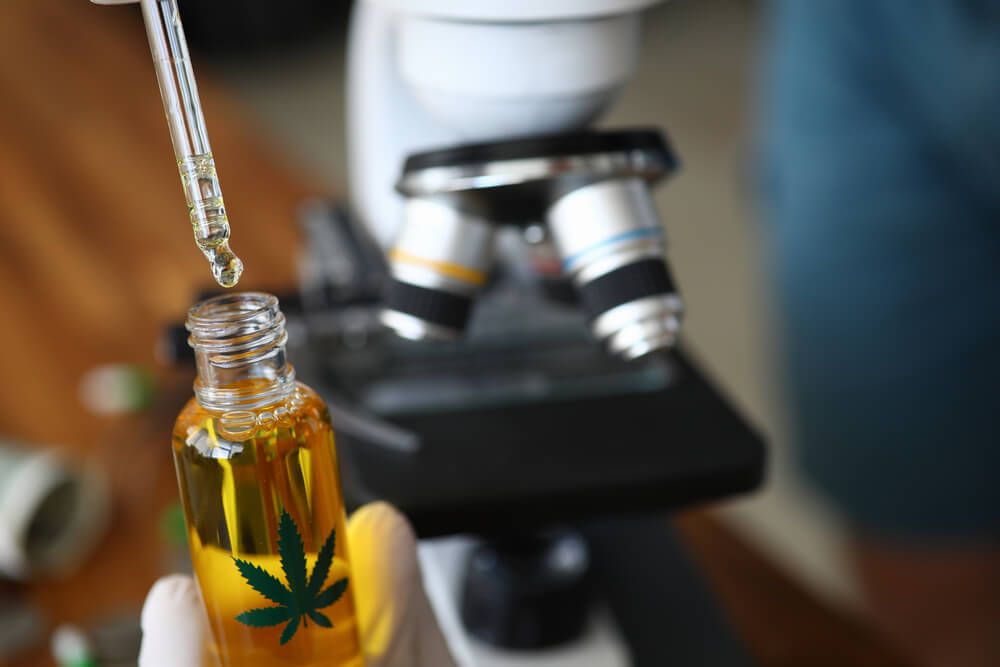 A lot of people confuse private labeling with white labeling. Although they have a lot of things in common (like getting a third party to manufacture products), there's one big difference.
When you white label a brand, you're essentially getting a finished product and just slapping your label on it. On the other hand, private labeling with FLPL allows you to be involved in the research and development of every single formulation you put out. That means you can come up with unique formulas that will surely stand out from your competitors.
You also get to decide how you want to expand your cosmetics line should the opportunity arise. Let's say you own a private label skincare line with products focused on facial care, like moisturizers or hydrating serums. Because your private label brand is all yours, you have the freedom to explore and add more products to your collection, like bath and body care.
So, how should a private label brand owner brainstorm for unique products? There are two key ways to behave when coming up with your private label brand's unique formulas:
Choose Effective Star Ingredients for Your Products
FLPL has an extensive, detailed ingredient catalog to help you choose the best, most attention-grabbing ingredients for your formulations.
We even have a bunch of unique, distinctive ingredients to give your products an edge, like bee venom, diamond dust, gold, and even truffles! If you love experimenting with all kinds of skincare ingredients, this will for sure make it to your top 5 reasons to have a private label on your cosmetics products.
What's important is to be pointed and purposeful when picking out your ingredients. For example, if you want your brand to focus on anti-aging skincare, you should consider using ingredients like vitamin A, hyaluronic acid, and coral seaweed extracts.
Cater to a Multitude of Customer Needs
Experts suggest that the future of private labeling lies in meeting "diverse customer needs," the way a lot of national labels can't. This is a big opportunity to rake in customers, especially since inclusivity is a huge trend in the beauty world.
So when deciding on your product line-up, make sure there's something for everyone. Skincare brands should have products for dry, oily, sensitive skin. Meanwhile, hair brands should offer products for both straight, fine hair and coarse, thick curls.
4. You Get to Choose Your Product Packaging and Label Design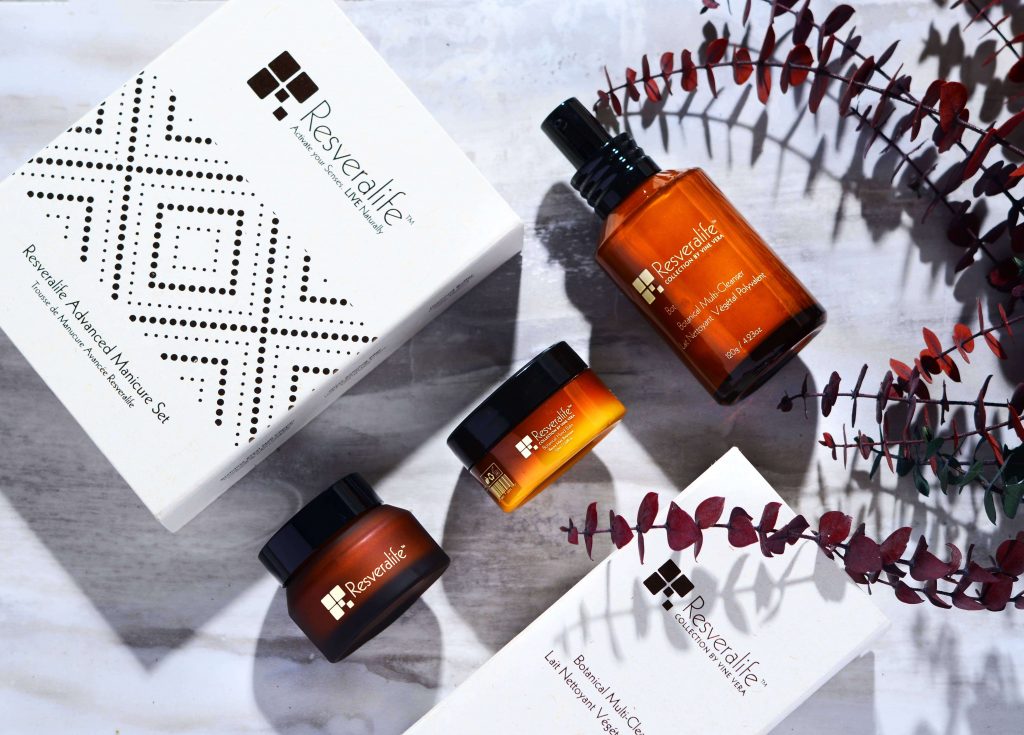 Packaging isn't just a way to keep your cosmetics products safe as they're delivered to your customer. It is also considered a marketing tool.
Your packaging should be gorgeous and captivating so that it resonates with your target market. That way, you pique their interest before they even try out your product.
For example, if you're a skincare brand that offers products made with all-natural and organic ingredients, go for a minimalist skincare label design and recyclable packaging. If you're targeting men for grooming or bath products, you might want to use sleek, black, masculine designs. And if you're trying to grow a luxury brand, consider going for beautiful glass jars and expensive-looking bottles.
Not sure how to make your designs stand out? FLPL can help you get a little more innovative with your packaging! Our art and marketing team don't just design your brand logo and color palette — they'll help you create out-of-the-box packaging for your products after the manufacturing process, too.
You'll also have a say on what is said in your products' label design. Claims like "hypoallergenic," "dermatologist-tested," and "cruelty-free" can be displayed on your packaging if they meet certain standards. If they do, you'll be able to use it to market your products better.
5. You Name Your Price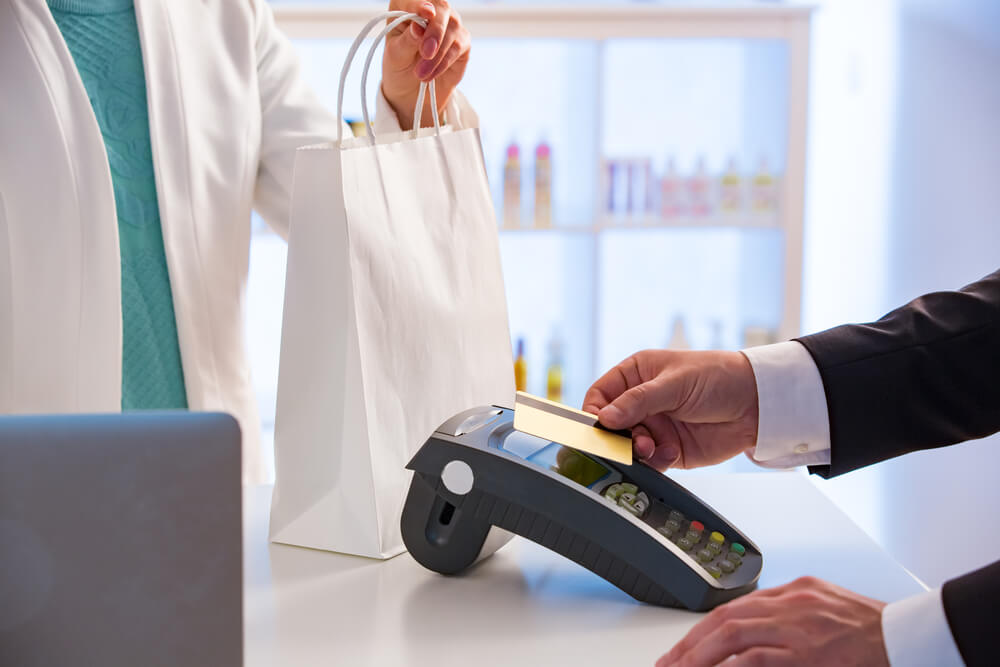 The last of our top 5 reasons to have a private label on your cosmetics products may be simple, but it's a hard hitter. If you sell your cosmetics under a private label brand, you have the freedom to price them however you want.
Research shows that people now have a greater appreciation for private label brands because they're usually more affordable, which means you get awesome value for money. This is great if you want to position yourself as an accessible brand with prices that are lower than your competitors' products.
However, you can also choose to position your brand as a high-end, luxury label. That means you can increase your prices according to the best profit margin you can achieve based on how much it cost you to manufacture your goods.
This basically means that you dictate how much you can be getting back with each product sold under your private label brand. You're also the sole decision maker for any discounts and promos you want to give your customers if you want to temporarily lower your price range and rake in more profit.
This gives you a lot of power as an entrepreneur, which is why it made it to our top 5 reasons to have a private label on your cosmetics products.
Conclusion
And there you have it — our top 5 reasons to have a private label on your cosmetics products. If we had to sum it up in one word, the huge benefit of adding a private label brand to your products is that you get freedom.
In every aspect of private labeling your products, you get a lot of freedom. Freedom to creatively build a brand you love, freedom to formulate your goods with your favorite cosmetic ingredients, and even the freedom to name your price according to your products' worth. Even if you're hiring a private label manufacturer to do most of the production for you, it's still your brand, and you call the shots for it.
We hope you learned a lot going through these top 5 reasons to have a private label on your cosmetics products. Interested in working with us to turn your private label brand dream into a reality? Give us a call today to collaborate!