Building a beauty brand from the ground up is very demanding. There's a long list of things you must do, even just in terms of brainstorming what your brand is going to be like and what products you want to sell under your label. And one of the most grueling tasks is finding the right supplier for your skincare goods.
Choosing to collaborate with a private label partner is a terrific, strategic decision many aspiring entrepreneurs take to make manufacturing their skincare products easier.
After all, your products have to come from somewhere, right? And you can't just whip up serums and moisturizers or men's grooming products from your kitchen if you want to run a serious business.
So, if your goal is to create an effective and profitable private label skincare business, why not get a private label manufacturer with expertise in beauty and self-care to help you out?
FLPL is here to explain how to weed out the bad manufacturers from the substantial ones. This way, you'll be able to choose the best manufacturer for your private label skincare business.
Choosing the Right Private Label Manufacturer Matters a Lot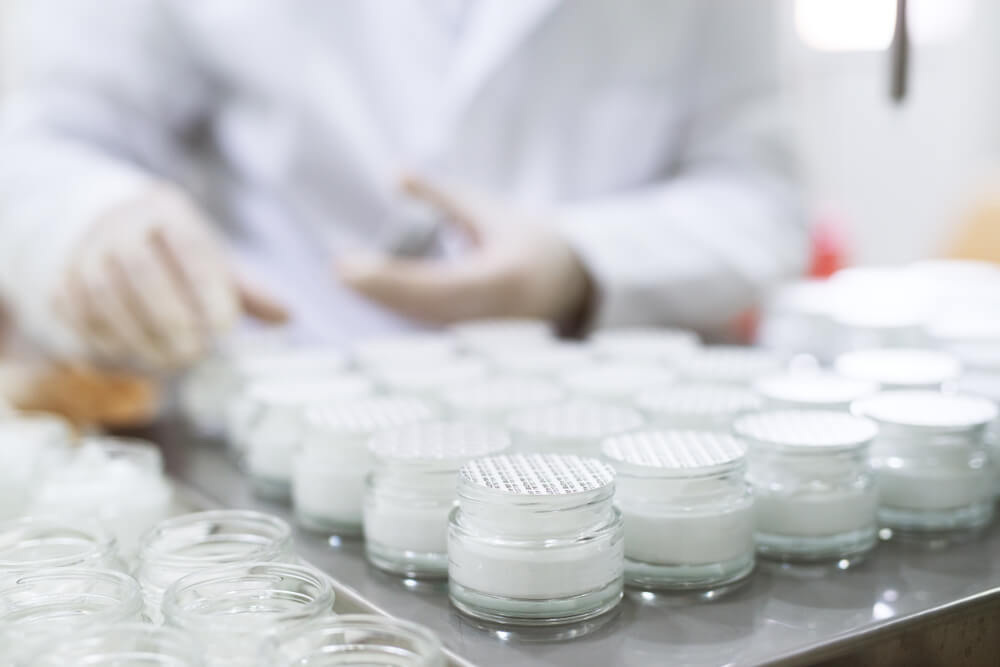 Running a private label skincare business means that while you completely own your brand name and get to call all the shots about the direction it's heading, a third-party manufacturer produces the goods for you. They're in charge of formulations, packaging, and sometimes — if you're lucky — product testing.
That's why picking the best private label manufacturer is incredibly important. It's like picking a business partner — you don't want to get stuck with just anyone. Plus, if this company will be in charge of formulating your products, whichever one you choose will have a huge impact on your business.
Many businesses fail because of partnerships that don't work out. You can't just sign a contract with the first skincare private label manufacturer you find and cross your fingers that it turns out well. You have to select one that will be the most helpful for building your brand. However, you want one that will give you free rein to make important decisions, too.
Chemistry and comprehension are two basic things you must look out for when canvassing for a private label manufacturer. Do you and the people you're talking to work well together, and do they understand what you envision for your brand?
If you answer "no" to either of those, then you might want to reconsider working with that business. But if it's a solid "yes!" to both, then that's a fantastic sign. But that's not all there is to it. Here are other questions you should ask yourself when hunting for a private label skincare business manufacturer:
Do They Provide Integrated, End-to-End Services?
One of the most stressful things about running a business is having to communicate with so many teams. Not only is it a hassle to talk to numerous suppliers and agencies for a single project, but working with separate entities can also lead to misalignments and misunderstandings.
Let's say you have a design agency working on your packaging and a manufacturer formulating your actual products. Because they aren't an integrated team with open communication lines, the designer might not be able to fully capture the essence of the product in the logo and product packaging design.
That's why it's better to have a single partner working on multiple things for your private label skincare business. It would be perfect if your third-party manufacturer can also help with logistics, market research, or even logo and branding design. That way, everything is aligned and tells one cohesive and compelling brand story.
Luckily, at FLPL, we do end-to-end servicing. We help from conceptualizing your brand vision to developing the formulas, all the way to mass-producing your goods. This is what we call "The FLPL Difference" — you call the shots, but we'll do the leg work for you from the get-go.
FLPL has an experienced research and development team to help you develop and formulate your products with the best ingredients possible. We also have a marketing and design team to help with logos, slogans, and creative packaging.
And it goes beyond ideating, too. We manufacture your goods in batches and even test your products to ensure that they adhere to FLPL's high standards of quality and safety. We'll be there all the way to the end, when your final products are shipped to the warehouse for you to pick up.
Can They Help You Manufacture a Wide Range of Skincare Products?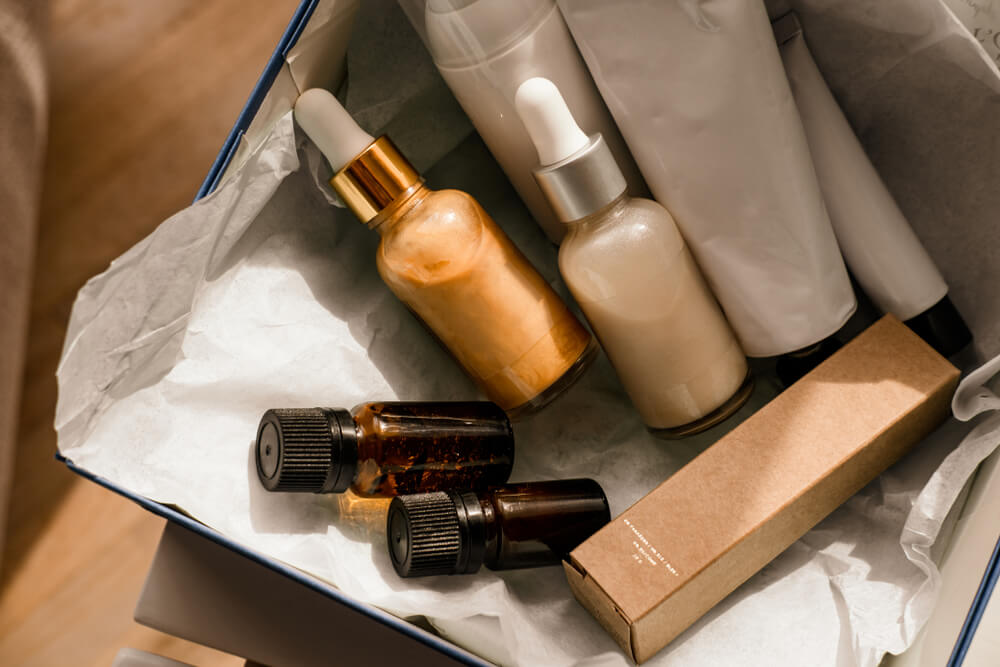 When you launch a brand new private label skincare business, odds are you'll be starting out with just a few products at first. You might opt to have the essentials as your flagship products, like facial washes and moisturizers. It's a good basic line-up of skincare goods if you're a young brand.
But the bigger your brand gets, the more you'll want to expand your line. Maybe you'll start formulating serums and masks. Not only does this provide a new flow of income within your business, but it will also establish your brand as a skincare expert that provides an extensive line of products.
So, when picking out a private label manufacturer for your brand, you must look for one that will allow you to have range in your products later on. While they must be focused on beauty and skincare, they need to be able to cater to as many products as you might want to add to your collection.
That means that just because you're launching a facial soap business, you shouldn't have to constrict yourself to manufacturers that specialize in soap only. It would be wiser to go with a manufacturer that can formulate other skincare products for you down the road, too. In short, think of your long-term business goals when choosing a manufacturer.
At FLPL, we produce every skincare product you can think of. We can go as basic as cleansers and creams, or as innovative as exfoliating peels, instant treatments, and magnetic masks. We can even help you venture into hair care and beauty accessories if you ever decide to enter that market.
Do They Allow You to Personalize Your Formulas with Signature Ingredients?
Private label brands often get a bad rap for being too similar to products made by other labels working with the same manufacturer. One way to avoid this problem is to ensure that your products are uniquely formulated with signature ingredients.
This is very effective for marketing your brand, seeing as how many skincare enthusiasts today prioritize a product's ingredient list over its label. Some brands even go as far as infusing all their products with the same key ingredient, making it central to their branding.
A luxury brand might inject some diamond dust into every cleanser or exfoliator they have for an illuminated glow. Meanwhile, it's easy to imagine a vegan, organic label infusing their goods with CBD or argan oil.
You need to partner with a manufacturer that will allow you to be creative enough to play with ingredients all you want. However, they should also have the expertise to hold your hand and guide you through what will actually work for each formulation.
FLPL has a special ingredient catalog to help you find that stand-out ingredient that will be the cherry on top of your private label skincare business. From there, you can select classic ingredients, like green tea or vitamin C, or go wild with truffles and exotic fruit extracts.
Are They in the Know When it Comes to Trends?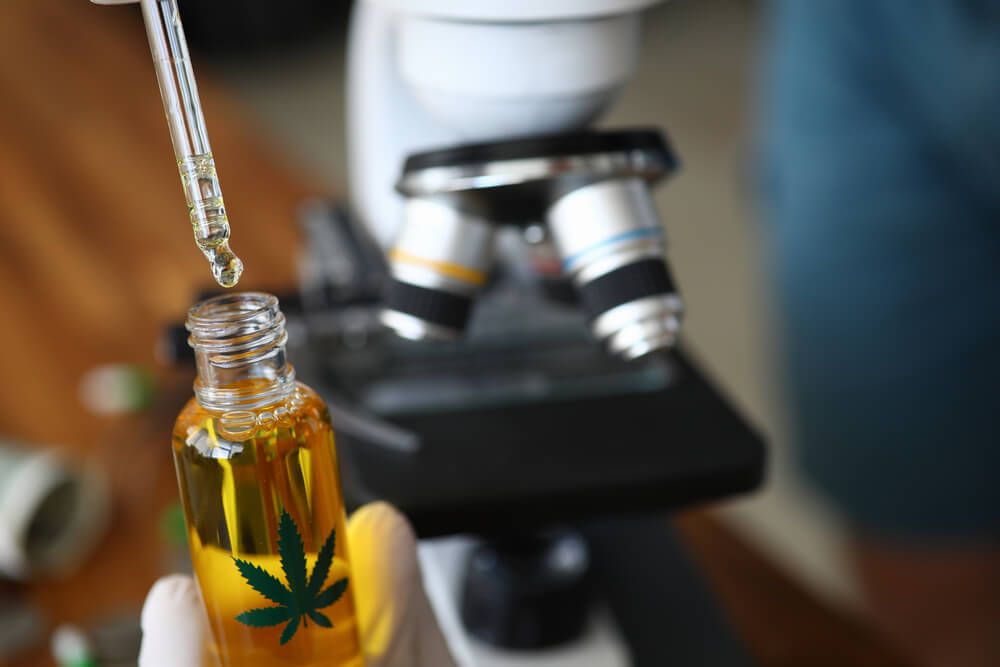 Any entrepreneur will tell you that being in the know of trends is pertinent to running a brand. When you follow trends, you become more relevant to your target audience's lives.
That's why many companies try to hire fresh graduates or younger applicants in their marketing divisions — these people know what's in or out.
Your partner manufacturer must know how to scope out trends in skincare to help you apply them to your business. They should be aware of trending ingredients way ahead of the crowd. This way, they can help you source and formulate products with them.
And it's not just about ingredient trends. Sometimes, the concept of your brand can ride on a trend that's here to last. Case in point, so many vegan and cruelty-free brands have launched in the last few years because of the clean beauty movement, where people demand chemical-free, ethical products.
Of course, it's not always smart to jump on whatever is trending on TikTok or Instagram. Many trends are just fads that fizzle out in weeks, so investing lots of money in that trend might not give you the return on investment you were hoping for. That's another reason why you need a partner manufacturer that knows which trends will work for the skincare industry in the long run.
Do They Give You Control Over Your Brand?
At the end of the day, your private label skincare business is still entirely yours, even if you get a manufacturer to help produce your goods.
So, you must ensure that your manufacturer is professional enough to understand this. They need to give you free rein to make important business decisions about the company without interfering. A manufacturer that respects you will give you ownership of your brand, even if they are an integral part of how it runs.
Because it's your brand, you should still be able to call the important shots — like pricing, the general brand direction, and what goes into the formula.
At FLPL, we give you the power to create your dream brand. But we also extend help when you need it, thanks to our team of business consultants ready to help you make strategic decisions when you need advice from the experts.
Have They Worked with Reputable Brands in the Skincare Industry?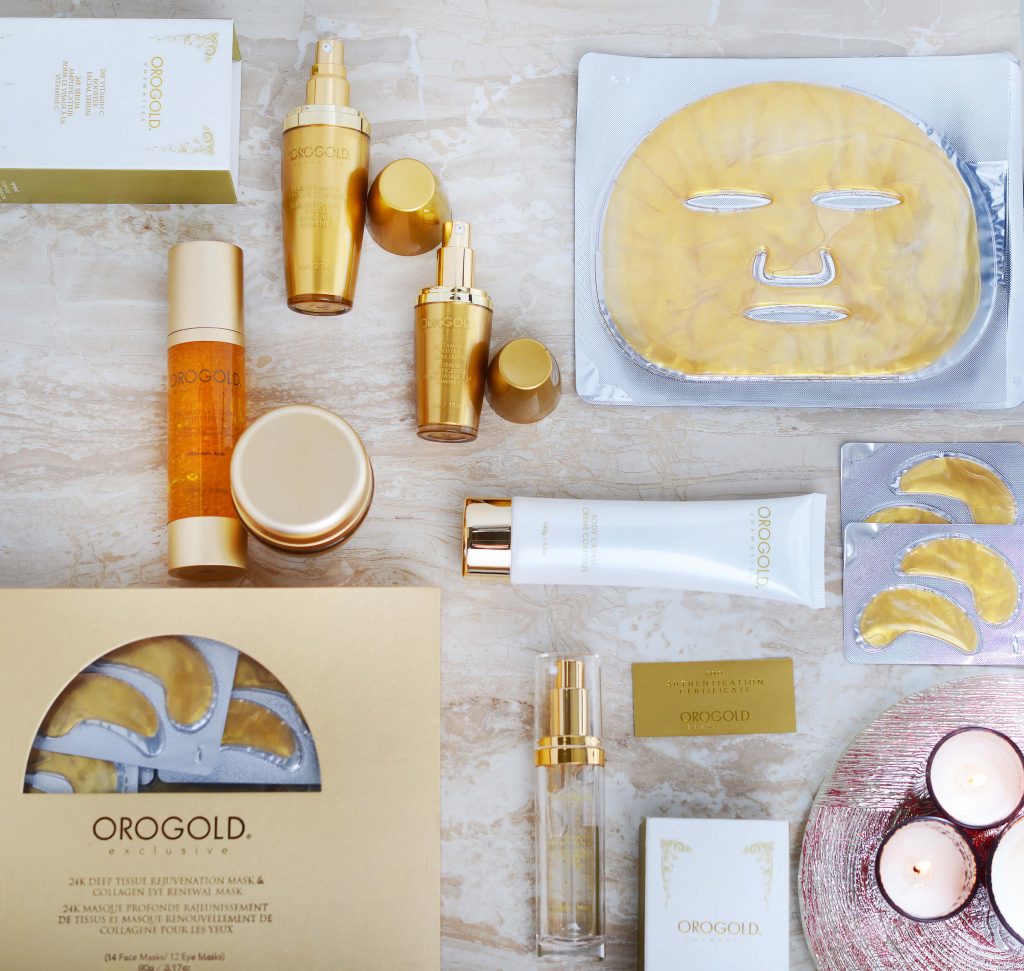 To know if a private label manufacturer has done good work before, ask them who their past clientele has been. The roster of brands they've worked with is kind of like their portfolio.
Knowing the brands they've worked with in the past is very telling of what a private label partner can do for you.
Did these brands fly? Or were they caught in scandals about bad formulations? Did they even get noticed, or did they shut down because they completely faded into the background and were forgotten after their launch? These are the questions you must ask yourself about the labels they've worked with before.
FLPL has worked with numerous luxury hair and skincare brands that had humble beginnings but have now spread their wings, some of them flourishing into internationally renowned labels.
Are They Located Somewhere That's Convenient for You?
Many business owners take up with a manufacturer that's in a different state (sometimes even another country!) to produce their goods for them. While this might have some benefits, like lower overhead costs, it might hurt your business in the long run.
Communication lines might not be as open. You can't really call for a meeting whenever you please, especially if the people working on your products live in another timezone. Plus, if your business is running so far away from you, you won't get to be as hands-on as you'd like.
Working with a manufacturer in the USA makes everything much more convenient. You can book meetings with your team whenever you want, and even check on the production of your goods in person. Plus, there's so much appeal for anything made in the USA.
Conclusion
Your collaboration with a potential private label manufacturer is a lot like a relationship. There needs to be balance and chemistry between you both for operations to run smoothly. If not, miscommunication can be a huge problem, and your private label skincare business products might not turn out the way you planned.
So, when choosing your manufacturer, make sure you get an agency that has end-to-end servicing and knows everything about beauty — like us at FLPL. We'll understand your brand to the best of our ability and create the best formulations for you, while still empowering you to build the brand you envision.
Interested in working together? Feel free to reach out to us through our communication channels, and we can start brainstorming for the private label skincare business of your dreams today!