One of the most important things you must learn to do when running your private label business is scoping out trends. Your brand needs to be able to adapt and leverage on what's trendy and popular to stay relevant at any time.
The beauty of private label is that you can easily adjust and adapt to new, fun trends you think you can play around in. There are tons of products you can offer in the cosmetics space, from hair care to skincare. Depending on what's trending, you can change up your product's look or formulation whenever you want. And because FLPL helps you create the best private label cosmetics Florida has to offer, it's super easy!
Thinking of switching up your private label beauty products to align with current trends? Stick around and see the top eight trends taking the cosmetics world by storm.
Why It's Important For Your Products to Be Relevant to the Times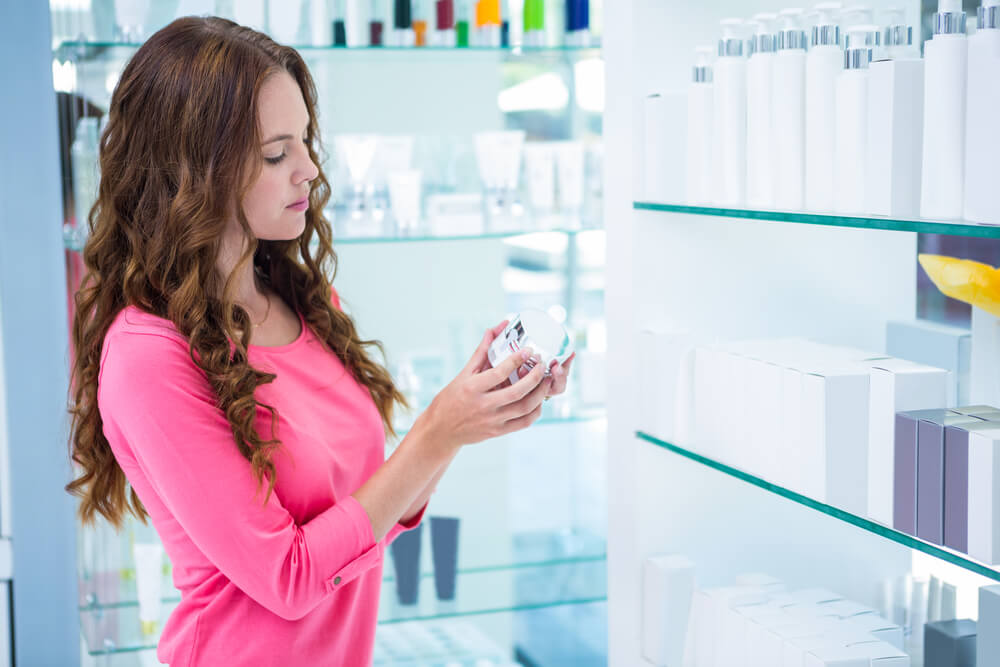 Whether you're already running a beauty biz or just laying down the groundwork to start one, you're on the right path. What's great about the cosmetics industry is that there will always be a need for its products. It's a thriving industry that is a hobby for some, but a necessity to all.
But you can't simply rely on the fact that people will always buy shampoo and soap to keep your business afloat. You need to ensure that your unique formulations are relevant to your consumers at any given time, too. And like any other industry, the top trends in the beauty world changes constantly.
To make sure your brand continues making an impact, you must listen to current trends and behaviors specific to your specialization. It's especially important in today's landscape, when the pandemic is shaping cosmetics in different ways.
Always remember that you aren't just selling products — you're selling solutions to modern problems. You can't just sell the same product forever. At some point, you will have to do social listening and check out trends to see how you can improve your product, depending on what's "in".
You can also expand your offerings to carry new products you think are trendy and will sell like hotcakes. And for that, FLPL's got your back. As a prime private label cosmetics Florida manufacturer, we can help you conceptualize, formulate, and distribute new, on-trend, timely beauty products.
But before any of that, you need to find trends your business can latch onto and take inspiration from. Here are the top eight trends in today's private label cosmetics space:
1) Lightweight and Breathable Skincare to Beat Maskne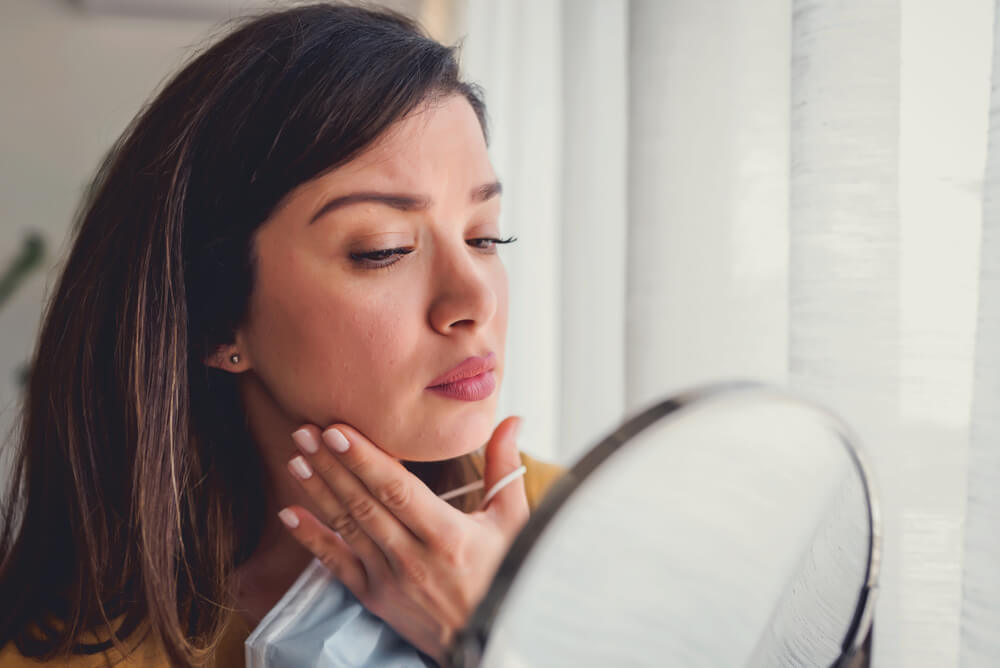 Skincare is still strong in the beauty industry game. That's why it's still one of FLPL's most sought-after categories as a private label cosmetics Florida company. Everyone wants clear, radiant, wrinkle-free skin!
But today, it's not just about keeping your skin glowy anymore. There are tons of other new factors you must consider before shopping for skincare products.
One new skin issue men and women face in these times is "maskne," or when you get new breakouts from wearing your face mask for too long. But obviously, you can't just give up wearing your mask nowadays. One way around it is by switching up your skincare routine to prevent acne.
Light, minimalist skincare is the name of the game in today's world. The heavier and creamier your skincare products under your mask, the more likely you are to break out. It can also turn your skin into a breeding ground for bacteria.
Expand your private label skincare collection to give your customers breathable serums and toners. These should absorb right into the skin and leave it feeling soft and hydrated, but never sticky and greasy under a mask.
Go for oil-free, non-comedogenic formulas to fight against maskne. Consult FLPL to see what lightweight formulas you can concoct. As we're always spewing out skincare products and the best private label cosmetics Florida has seen, we can help you out.
2) There's a Huge Demand for Clean and Organic Beauty
Another skincare trend that doesn't look like it's going to die out any time soon is the newfound love for clean beauty products made with organic ingredients. After all, there's nothing more impressive than the power of mother nature on our skin.
Some people gravitate towards clean beauty to do their part in saving the environment. Clean beauty brands usually have more sustainable, recyclable packaging, making them very attractive to those who want to beat plastic pollution.
Meanwhile, others love plant-based skincare for the safe and clean ingredients. People nowadays try to stay away from chemicals and irritants that could be harmful to their delicate skin. The stigma about the idea of applying too many unknown chemicals on skin is horrifying to many.
So how should your business react? Try adapting your formulations to include more natural ingredients, like argan oil and grape seed extracts, and less of the harmful stuff, like parabens. Be transparent with your ingredients — write it all down at the back of your packaging for your customer to see.
Make sure to label your products accordingly to show off your clean and natural formula. Use stickers that show you are "eco-friendly" or "made with organic ingredients" to capture attention with your packaging. As a creative private label cosmetics Florida manufacturer, FLPL can help you do that.
3) Self-Care through Aromatherapy Helps Calm Nerves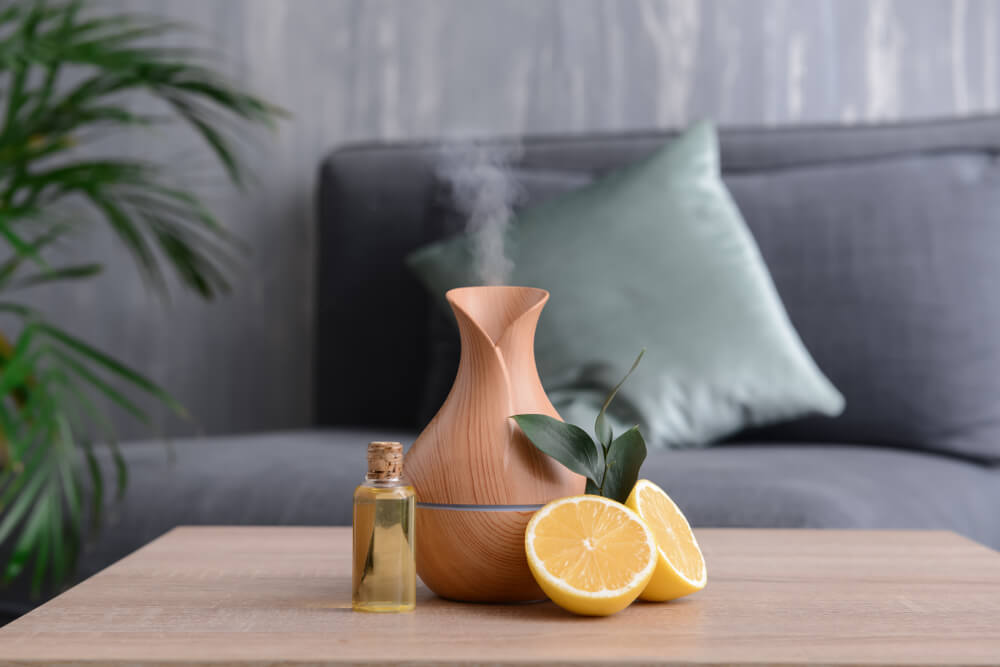 I think we can all agree that it's been a tough year and a half for all of us. That's why most people have turned to self-care practices as a way to cope. In fact, there was a 250% increase in Google searches about self-care from 2019 to 2020. Wowza!
Carving time out of your busy schedule to treat yourself to some self-care does wonders for the mind, body, and soul. And one of the most popular ways of doing that — aside from extra dessert or a little retail therapy — is through aromatherapy.
Whether it's through scented candles or a decadent bath bomb, aromatherapy is an effortless way to relax and unwind after a long day. It's a huge part of self-care because it's one of the easiest ways to instantly calm your nerves.
And what's the best way to get your daily dose of aromatherapy? By using essential oils, of course!! They're super versatile and easy to work with. You can add a few drops to your diffuser to let the gorgeous scent emanate across the room, or simply use them to give yourself a scalp massage!
Scents like lavender and peppermint are terrific for mellowing down. They can even help people sleep better (and longer) at night — an excellent way to care for one's self.
4) Men are More Open About Grooming and Hair Care
There was a time in the past when men felt like it was taboo to care too much about how their haircuts and beards looked. But this generation of men is way more comfortable than ever obsessing over grooming and hygiene, especially shaving.
Young men today care about making sure their hair and skin look great. It's a way of taking care of yourself, after all. They have an arsenal of grooming creams, gels, pomades, and more to make sure they look great before the start of the day.
Since men are more interested in grooming and care more about hygiene and their appearance, it's a bright idea to start carrying men's grooming products in your beauty biz. Focus on making men feel confident about staying on top of their looks and presentability.
5) Curly Girls are Empowered by the Natural Hair Movement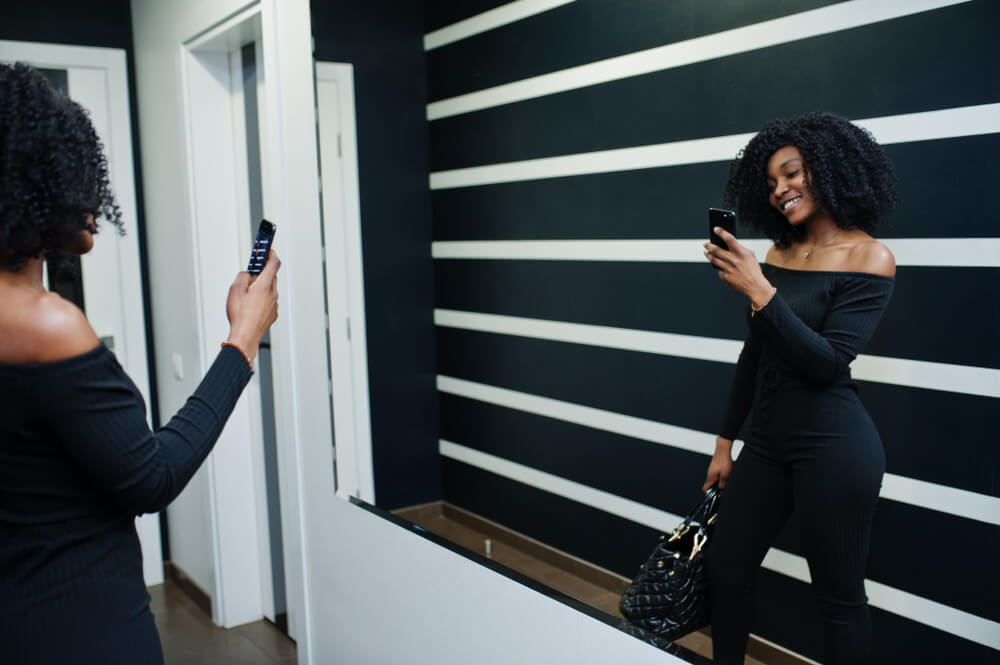 Over the last couple of years, social media has helped forge curly girl communities around the internet. These groups and YouTube channels inspire black women everywhere to embrace their coarse, curly hair and show it off more. It's kind of like the resurgence of the Natural Hair Movement of the 1960s.
It's all about bringing out your natural hair texture and making your ringlets more defined. A way to say, "Hey! My curls are beautiful, and I don't need to alter them!"
Instead of relying on relaxers to straighten and tame their hair, curly girls everywhere turn to products that can enhance their curls instead, like gels and creams.
This advocacy to wear your curls natural has empowered so many black-owned businesses focused on hair care, especially in the eCommerce space.
If you want to help curly girls embrace their natural hair, start a hair care line that allows them to bring out their gorgeous spirals and curls. Use ingredients that are best for thick and coarse hair types, like coconut oil and shea butter. As a renowned private label cosmetics Florida company experienced in hair care, FLPL can help you out.
6) Seasonal Hairstyles with the Help of High-Quality Styling Tools
If you love playing around with your hair, you'll know that every season calls for specific hairstyles. Summer at the beach is all about loose waves and curls, while the colder months call for sleek and chic locks for those office holiday parties.
Got a private label beauty business that carries hot tools, like hair straighteners and curling wands? Show off what those products can do by inspiring your customers to create trendy hairstyles according to the seasons.
And if your hair care brand doesn't offer a variety of heat-styling tools yet, it's a great time to start. After the year we've had, lots of women are excited to finally get out for the summer again and look as fabulous as possible.
FLPL may be a private label cosmetics Florida manufacturer, but we can also help your business design heat-styling tools. We'll help you come up with the best tools to inspire creativity and versatility for your customers' hairstyles, whatever the season.
7) There's a Heightened Sense of Hygiene Because of the Pandemic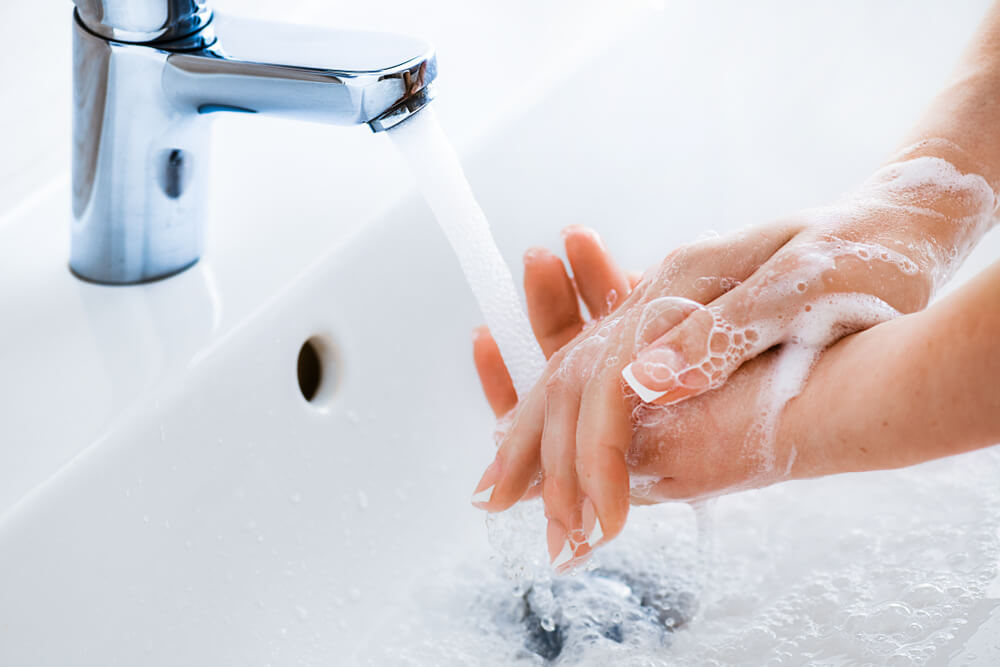 If there's one thing we've done more often this year, it's washing our hands. The pandemic has stressed the importance of good hygiene, and so handwashes and shower products are all the rage. Plus, some experts argue that showering more often is essential to avoid getting sick nowadays.
This new behavior gives you an opening to manufacture and sell more shower products. Antibacterial shampoos and soaps are a staple in any home today because they're so effective at washing away grime and viruses.
If you're a more creative and luxurious entrepreneur, play around with scented soaps and shower gels. This can give your customers a sense of luxury at a time when pampering one's self can be a little difficult. Work with FLPL, and your business can have the best soaps and private label cosmetics Florida has seen.
8) Inclusivity Has Become a Must in Beauty and Cosmetics
Last but not least, we have inclusivity. Tons of trendy makeup brands have made waves over the years for their inclusive foundation shade ranges that cater to all skin tones. But that's not the only way you can be inclusive in your private label beauty business.
One simple way to be inclusive is to make sure your private label skincare products can be used by different skin types, from oily to dry to super sensitive. If you run a hair care business, make sure there are products for thick, curly hair as well as straight, fine hair.
Whichever category you choose to specialize in, let no group feel deprioritized and forgotten. Make sure there's something for everyone so that not a single person feels excluded. The more you alienate an audience, the more negative their sentiment will be towards your brand
Conclusion
We hope that one or more of these trends inspire you to elevate your beauty business and round up new offerings that provide solutions to current problems. It's not just a matter of being cool and hip, but a way to show your customers that you're ahead of the curve.
Riding trends can be tricky since they come and go so fast, but if you have a great private label team behind you, you'll be able to make it in the nick of time. Partner up with FLPL for any of your needs if you want the best private label cosmetics Florida manufacturers can deliver.
Staying on-trend and updated with your customer's behaviors is pertinent to keeping your private label cosmetics Florida business alive. Keep your eye out for more trends your business can take advantage of, and always stay present and relevant.