Is there anything better than capping the day off with the invigorating, refreshing smell of your favorite essential oil billowing from your diffuser? Or what about washing the sweat and stress away with one of those sweet-smelling soaps in your shower. There's no denying that everyone is scrambling for aromatherapy nowadays. It has grown in popularity in recent years, with the rise of essential oils and innovative bath products to help you wind down. But is now a good time to enter the market through private label aromatherapy?
FLPL is here to talk you through things. Here's everything you need to know about how the aromatherapy world looks like at present. We'll also cover whether or not the consumer demand for it is significant. You might even pick up a thing or two you can do to enjoy the benefits of aromatherapy yourself!
First Thing's First: What is Aromatherapy?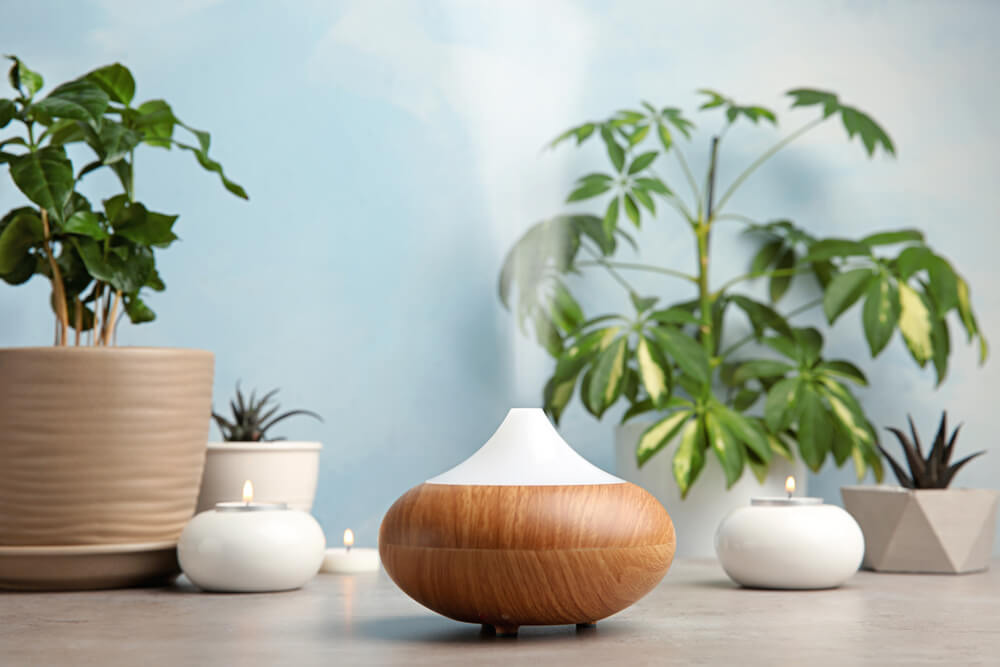 Aromatherapy has been around since ancient times. It's been present in practically every civilization, from China to Egypt. Botanical extracts were used to fashion oils and balms that served religious and medical purposes. However, it didn't hurt that they also smelled good and calmed the senses as well.
Essential oils are drawn out from plant extracts and are used in aromatherapy, a holistic approach to self-care and well-being. It aims to improve the state of your mind and body through the relaxing, soothing scents the essential extracts naturally give off.
When we inhale and smell these essential oils, it triggers the olfactory senses in the brain. This trigger then affects our emotions, giving us energetic highs or calm, mellow lows, depending on what oil you're using.
Aromatherapy is used mainly for relaxing the senses, be it in the form of candles, oil massages, bubble baths, and more.
What Benefits Does Aromatherapy Provide?
One of the most significant benefits of aromatherapy is caring for your mental state and well-being. Many essential oil fans swear by their favorite botanicals for shaking off stress and exhaustion when they're feeling extra drained.
Lots of essential oils induce deep relaxation and stress relief, such as lavender oil. Other oils, such as jasmine and other floral extracts, often have a livelier effect of lifting the spirits and making you feel happy and revitalized.
Some even rely on essential oils to get rid of physical discomfort and as a way to enhance their health. Rosemary oil, for example, is often used by hair enthusiasts to grow thicker, longer hair. Massaging the fresh-smelling oil into the scalp gives intense aromatherapy, too.
Other oils with antibacterial, anti-inflammatory properties are also used to fend off fungi and bacterial infections. You might say this goes hand-in-hand with some essential oil collectors using the oils as a type of alternative medicine.
However, you need to be careful with how you use your aromatherapy goods. Yes, they can improve your well-being and be the cherry on top of your self-care regimen to clear your head, but you can't rely on them as medical treatments.
You May Have Noticed the Growing Popularity of Aromatherapy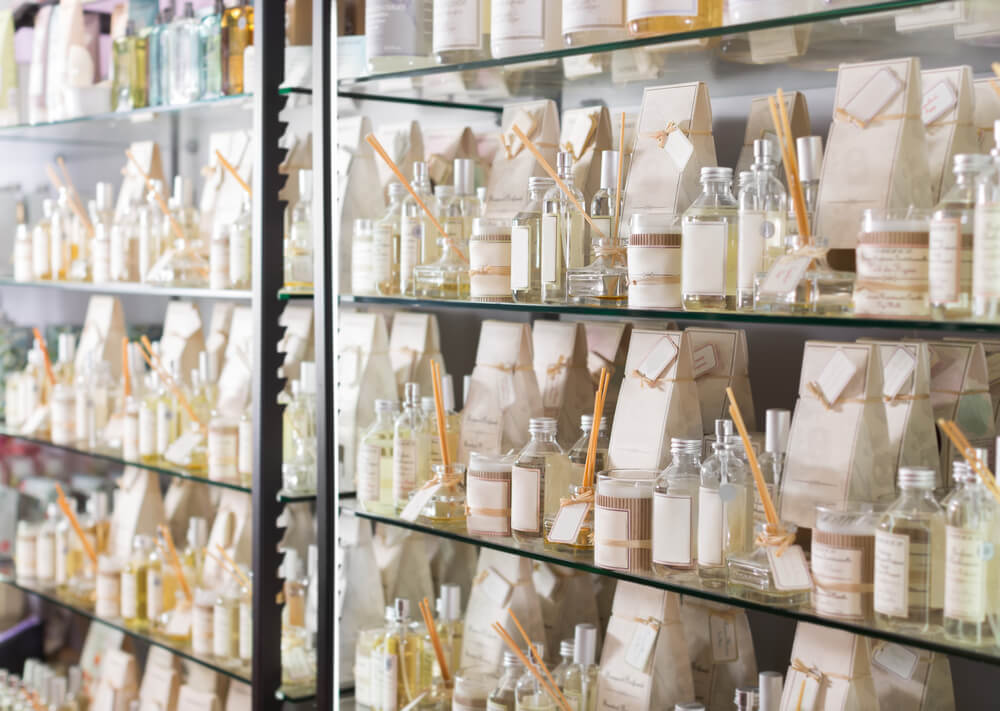 Everyone and their mom is using essential oils in one way or another nowadays. It's become so popular that people take it upon themselves to collect as many essential oils as they can. This way, they can whip out whichever one they feel like using, depending on their mood.
You've probably noticed how your aunties or roommates have rollers and diffusers to enjoy their essential oils in a creative way. But you may have been enjoying aromatherapy yourself without realizing it in another way — by buying bath products that smell good because they make you happy.
Yes, aromatherapy also comes in the form of luxurious soaps and bath salts. Some might even consider their holy grail body butters and hand creams as sources for their daily dose of aromatherapy. Tapping into products like these might be smart if you're looking into private label aromatherapy.
Today, aromatherapy is a billion-dollar industry. In fact, one-third of all Americans believe that essential oils have had significant benefits on their health and headspace. If that's not a testament to how well-loved aromatherapy, we don't know what is.
And it's not just popular with essential oil believers. People's love for aromatherapy has also forced many beauty and cosmetics companies to expand their offerings to provide soothing, pleasant-smelling goods under bath and personal care goods. f
Every big beauty company is clamoring to be present in the age of aromatherapy. With that in mind, it's not a bad time to get started with private label aromatherapy.
What Are the Most Popular Forms of Aromatherapy?
You can enjoy the many benefits of aromatherapy in numerous ways. Some of the most important ones include diffusing essential oils, putting them into rollers and inhalers, and facial steamers. Many crafty aromatherapy lovers get creative and even incorporate their fave oils into creams and body oils.
But at the end of the day, whatever form of aromatherapy you use will likely stem from popular essential oils. These potent, highly-concentrated, ultra-fragrant botanicals are extracted by cold-pressing plants, seeds, and flowers. They're then infused in the different forms of aromatherapy.
If you look at the most popular essential oils, you'll find that there are specific oils meant for certain needs. For example, soft and floral lavender oil is a favorite among fans who need help getting a good night's rest. It's a sedative that calms your mind, allowing you to fall into a deeper sleep.
For those who need a little more energy, you can turn to peppermint oil. It has a fresh, clean, and sharp scent of cool menthol. The scent quickly wakes you up and gets you pumped for the day ahead. It's also a fantastic aromatherapy weapon to combat migraines, headaches, cramps, arthritis, and more.
There are hundreds of essential oils you can experience. There are also dozens of formats you can play around with, from soaps to bath bombs to pure oils for diffusing.
How Do You Use Essential Oils for Aromatherapy?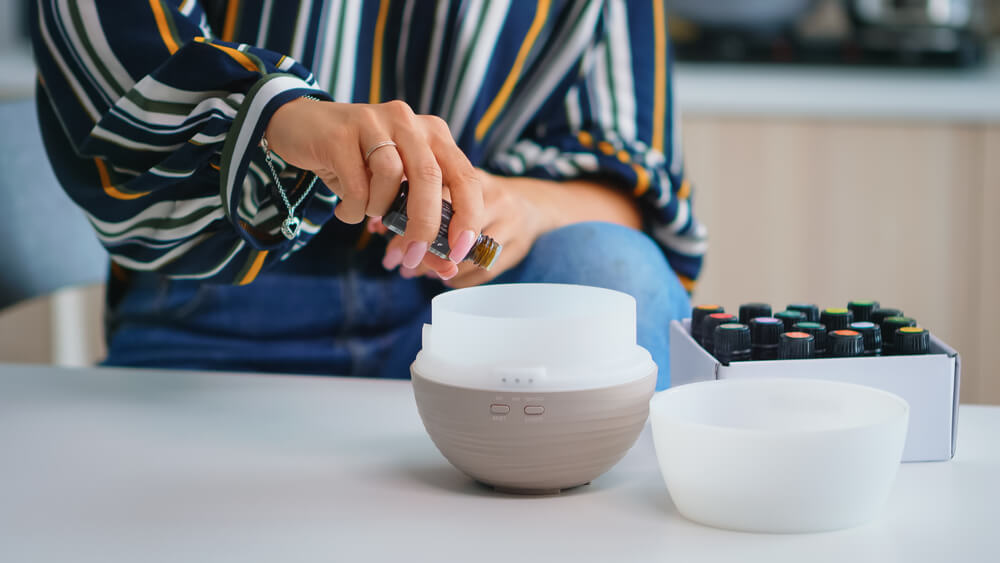 There are plenty of ways to use essential oils to get the aromatherapy benefits each one has to offer. The simplest way is to put it into a diffuser to incorporate the oil into your room's air. This method allows you to inhale the essential oil, allowing its scent to soothe your mind and senses.
You could also try using essential oils for massage therapy. Simple dilute your favorite essential oil in a carrier oil, like argan or hemp seed oil, and rub your concoction into your scalp or sore muscles. This allows you to get rid of any tension in your aching body while still smelling the aromatic oils.
Essential oils have so many uses. This makes them a great flagship product when you launch your private label aromatherapy brand.
You Can Get Aromatherapy Benefits from Bath Products, Too!
Because of the consumers' affinity to aromatherapy, many big beauty businesses have started incorporating essential oils into bath products as well. And we're not just talking about basic shower care like shampoos and shower gels, but more innovative formats that elevate the game.
Today, there are tons of different aromatherapy goods you can use in the bath to make your nightcap more fun and relaxing. There are essential oil-infused bath bombs that create gorgeous colors and patterns in your bath, or fragrant bubble bars that you crush underwater to create rich, foamy bubbles.
These liven up your bath. So, instead of just ending your day with a boring shower, it turns into something you can look forward to and unwind in.
Plus, it's been found that because of the stress of the pandemic and quarantining, finding calmness will be a huge trend in bath and hygiene. Relaxing in a bath is just one way to keep the spirits up and your well-being on point, and aromatherapy has such an important role to play in it.
Whether you want to offer classic soaps or fun and unique bath bombs with glorious aromas for your private label aromatherapy business, FLPL is here to help out.
Aromatherapy Can Make Your Average Bath Even More Relaxing
People already normally associate baths with relaxation. Hopping into your shower or soaking in the warm water in your tub signals the end of a long, hard day. Baths are quiet and spent alone. This makes them insanely comforting when you're under a lot of stress and tension.
Bathing with warm water also improves blood circulation. This helps your tight, exhausted muscles relax and wind down. This also goes for sore joints that have been feeling a bit stiff. Needless to say, bathing also has benefits for improving your physical health.
But when you top it all off with a form of aromatherapy, like a bath bomb or firing up a diffuser on your bathroom counter as you soak into the water, your relaxation will be through the roof. It's kind of like a spa treatment in your very own home. In a nutshell, aromatherapy is a way to boost your regular shower.
Would It Be Wise to Start a Private Label Aromatherapy Business?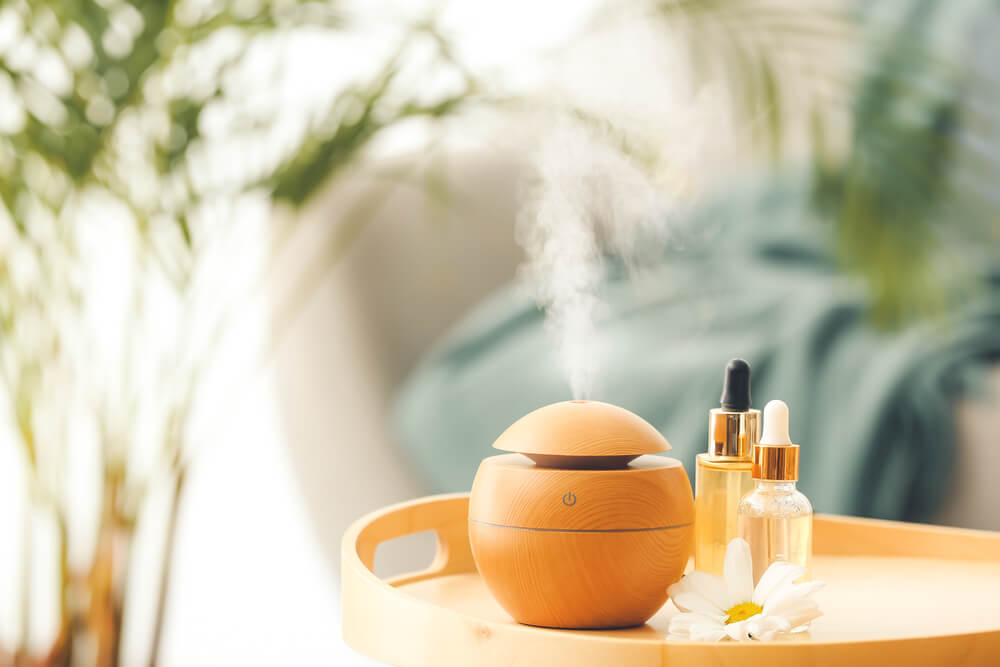 If you have a passion for essential oils and how it helps improve one's well-being, then yes, it's a terrific idea to start a private label aromatherapy business in this day and age. There's definitely an audience for it. And, with its growing popularity, it's an industry that will indeed thrive for a long time.
The demand for aromatherapy is undeniable when you take a deep dive into how much money the niche industry is making and what self-care trends are making waves right now. It's undoubtedly a lucrative segment of the beauty industry to penetrate if you're interested in pursuing it.
If there's a perfect time to jump on the aromatherapy bandwagon, it's now. Don't let yourself fall behind on this trend, and consider launching your dream private label aromatherapy business soon.
While it seems like a passing fad today, it has the potential to turn into a form of therapy people will rely on moving forward after they discover the soothing power of essential oils, diffusers, and sweet-smelling baths.
Why Private Labeling Your Aromatherapy Products is a Bright Idea
Working with aromatherapy products sounds like a lot of fun (and it is!). However, a lot of hard work and research goes into it too. Sometimes, the work can be tedious, especially for small business owners without that much experience manufacturing beauty goods.
Formulating your essential oil blends or scented soaps can be complicated. It can even be risky if you don't know how to source your materials properly. It's crucial to have experts in your team. That's where the value of partnering with a private label aromatherapy manufacturer like FLPL comes in handy.
Designing and developing aromatherapy goods requires you to think of many factors and processes. These include sourcing high-quality oils, melting and pouring soaps, understanding cold-processing to ensure your essential oils stay at their prime, designing innovative diffusers, and other complex aromatherapy principles.
But with FLPL's dedicated research and development team, you can get input from beauty experts about the products you want to offer and let experienced chemists take care of production.
FLPL also follows a stringent process for quality control. This means that you'll know that your private label aromatherapy products will always come out in tip-top condition.
Conclusion
It goes without saying that aromatherapy has found its way into the hearts of those who love its relaxing and soothing benefits. Others might argue that it's now a non-negotiable in their self-care routine, what with the crazy year all of us have had.
Making your mark in the industry with private label aromatherapy is an excellent idea. This isn't just because it's a popular trend, but because it's very promising of a treat-yourself technique that's here to stay for the long term. While it may be a niche interest now, we won't be surprised if it becomes a universal hobby.
Take the plunge into private label aromatherapy with our dedicated R&D and quality control teams at FLPL. It's a great way to create your small aromatherapy business from the ground up but still have the experts in your corner to help you build the foundation.