One of the most challenging things to work on for your new skincare brand is how to stand out. The beauty industry is saturated with so many big and small skincare brands, so it takes a lot to get noticed.
A surefire way to grab people's attention is to front a key ingredient in your formulations that is intriguing, exciting, and can address multiple skin issues. As a top private label skin care Florida manufacturer, FLPL can help you create exquisite formulas with a selection of powerhouse ingredients.
There are tons of star ingredients you can choose from. Some are holy grails and cult faves, while others are up-and-coming botanicals and minerals that have only scratched the surface of the skincare world. With the right key ingredient, your brand can be one of the best go-to's for private label skincare Florida has ever seen.
Here are eight prime examples of the most sensational ingredients you have the chance to work with when you team up with FLPL.
Resveratrol to Keep Your Skin Even and Youthful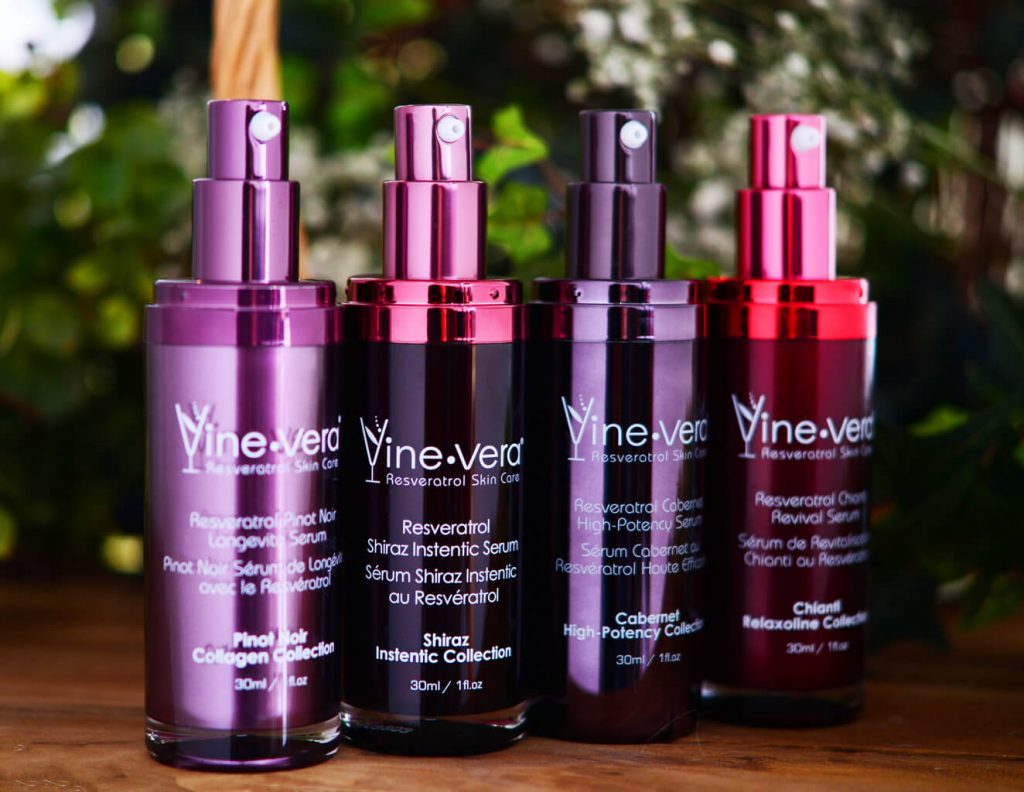 First up, we have resveratrol. This antioxidant is found in red wine, grape skin, delicious berries, and rich, dark chocolate.
Resveratrol is known to help out with a bunch of skin conditions, like eliminating redness and evening out your skin tone. It also has anti-aging properties that boost collagen production, keeping your skin plump, volumized, and younger-looking.
As an antioxidant, it helps fight free radicals in the air that can age up your skin faster, like air pollution and secondhand smoke. It also protects the skin from UVA and UVB rays, protecting your skin barrier from age spots and sun damage.
High-end private label brand Vine Vera is just one skincare company that uses resveratrol in their products. They believe in caring for the largest organ in your body — your skin. And since resveratrol is more effective than vitamin C and other popular skin vitamins, Vine Vera proudly calls it their star skincare ingredient.
Intimidated by how resveratrol is extracted from wine and grapes? We've got your back! A perk of partnering with an experienced private label skin care Florida manufacturer like FLPL is that we do the leg work. Just give us the go signal to infuse your products with resveratrol, and we'll formulate it for you.
Bee Venom to Boost Blood Circulation and Collagen Production
Yes, bee venom, not bee honey. What's cool about bee venom is that it tricks the skin into thinking it's been stung by a bee. Because of this, it works double-time to get a good blood flow going, delivering oxygen and much-needed nutrients to your skin. This makes your skin instantly plump and radiant.
Luxury skincare brand Venofye believes so much in bee venom as an anti-aging superstar that they infuse all their products with it. Because it encourages collagen and elastin production, bee venom is the secret to Venofye products making your skin look tighter and more youthful.
Bee venom protects the collagen in your skin by inhibiting the enzymes that kill it, like the ones produced by stress, smoking, and excess sun exposure. Because it helps keep your skin intact, it delays aging.
This ingredient may be eccentric and a bit terrifying if you don't know that much about it. But it's one of the best ingredients private label skincare Florida manufacturers use for high-quality formulations. Don't knock it 'til you try it!
Diamond Dust for Exfoliation and an Illuminated Glow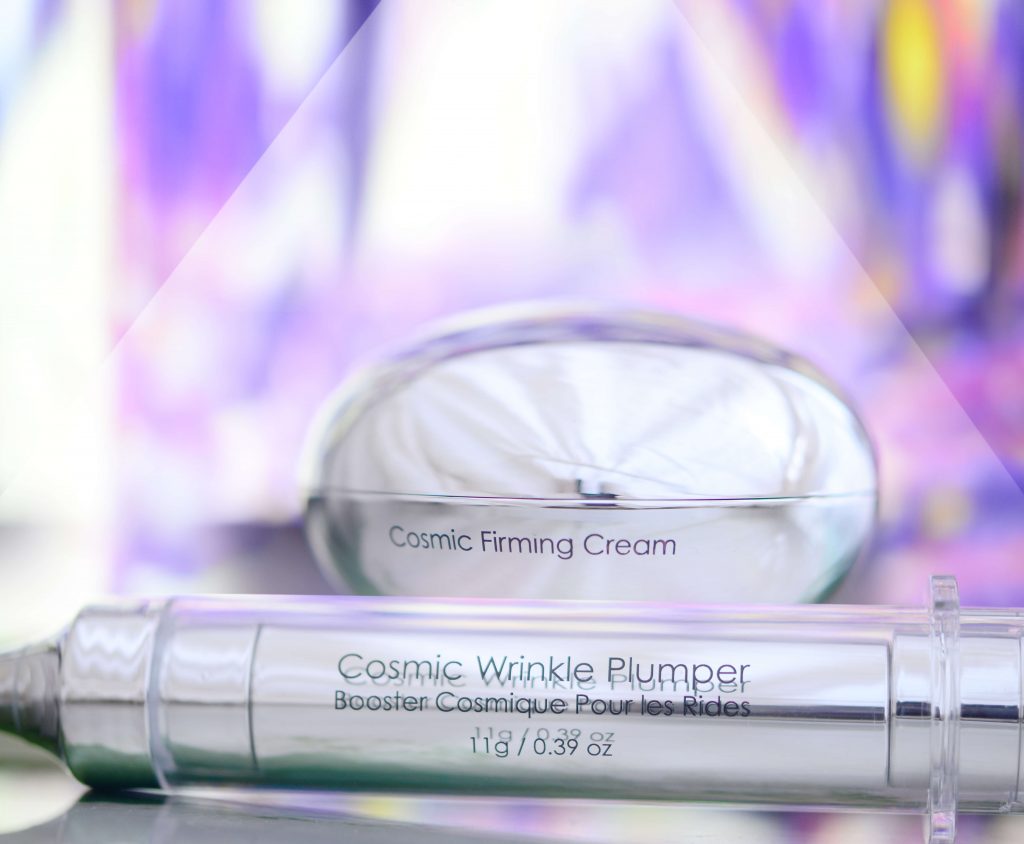 Known as the hardest gem in the world, diamonds are loved for their brilliance and sparkle. What many don't know is that finely ground diamond dust can impart the same shimmer and glow to your skin.
When infused in skincare products, diamond dust is amazing for exfoliating the skin. It sheds dead skin cells on the surface of your complexion, speeding up cell turnover to reveal younger, healthier layers of skin.
It also evens out your complexion by fading dark spots and acne scars over time. Plus, it has light-diffusing properties that make your skin look luminous, giving you both dimension and brightness.
High-end skincare brand Celestolite focuses on cosmic skincare, inspired by the galaxy and planets. Most of their products contain meteorite powder, but once in a while, they dabble in diamond dust to bring that starry glow to your skin.
Seaweed Extracts to Leave Your Skin Clear and Silky Smooth
Seaweed is rich in amino acids and antioxidants that strengthen the skin and protect it from oxidative stress it can pick up in the environment. It also boosts collagen production, keeping wrinkles at bay.
It's also an excellent active ingredient for combatting acne. For one thing, it manages your skin's sebum production levels, keeping breakouts at bay. Seaweed extracts also have anti-inflammatory properties that can reduce any active pimples or flare-ups from rosacea.
One luxury skincare brand that fronts seaweed as their hero ingredient is Lavelier. They specifically use red coral seaweed because of its strengthening and moisturizing properties. Red coral seaweed is a terrific natural moisturizer, leaving your skin conditioned, hydrated, and silky smooth to the touch.
Partnering with a prominent private label skin care Florida company like FLPL allows you the flexibility to choose exactly what type of seaweed you want to use in your skincare products.
Gold for that Luxurious, Opulent Feel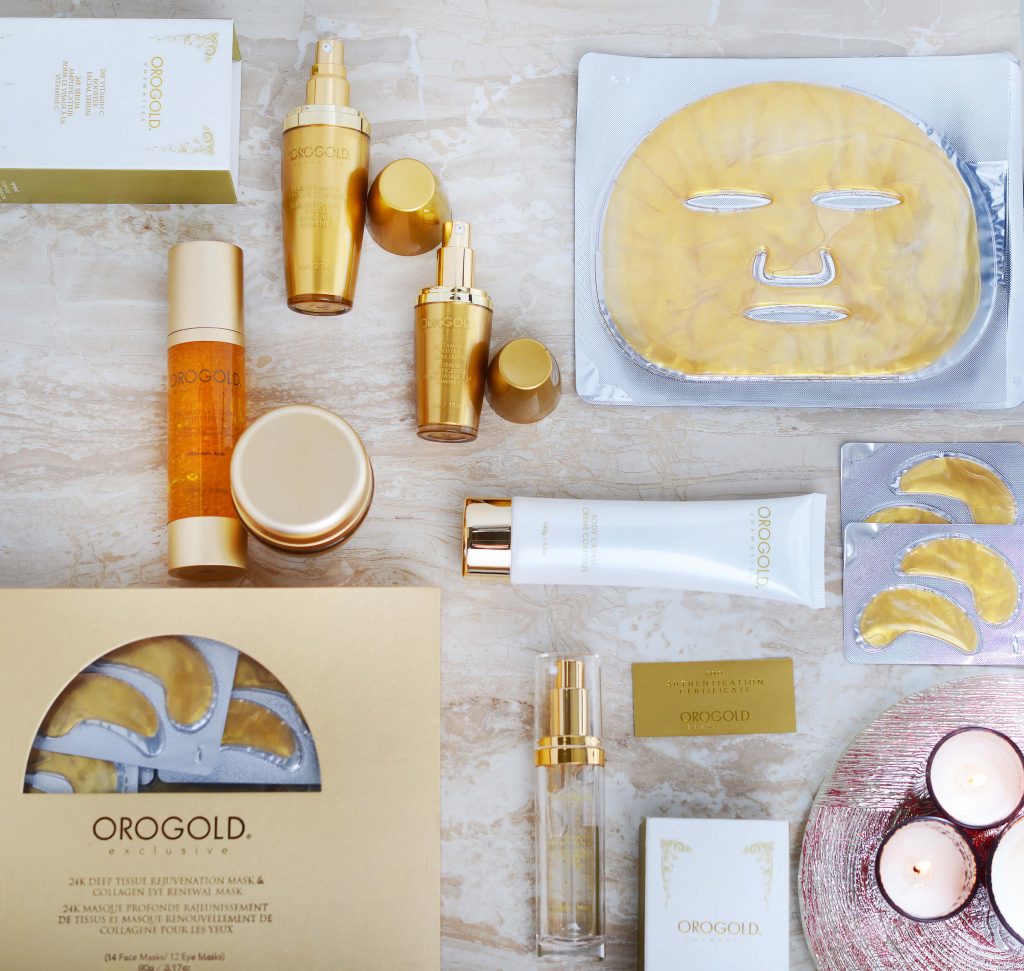 There's nothing more luxurious than pure gold. It's a symbol of luxury and decadence that people have loved for centuries. So to give people a taste of opulence even if they aren't royalty, OROGOLD decided to put pure 24k gold at the forefront of their skincare products.
But it's not just the lavishness of gold that makes it a terrific skincare ingredient. It actually has tons of benefits for the skin, from calming it down to boosting elasticity.
For one thing, gold has anti-inflammatory properties, making it a great healing ingredient for anyone with easily irritable skin. That's why gold-infused masks are all the rage—they're super soothing.
Gold also works to fortify and protect collagen for breaking down as you age, allowing you to keep your skin's volume and elasticity intact. This delays the sagging of your skin in your older years, keeping the appearance of young, tight skin for longer.
It also brightens up the skin, making it look more glowy and dewy. This is excellent for dull, dry skin that needs an extra pick-me-up.
Dead Sea Minerals to Reduce Inflammation and Let Your Skin Relax
The Dead Sea is known to be filled to the brim with unique minerals. Many of these are unique to this legendary sea. It's made of 32% sea salt, one of its key minerals, as well as other nutrients like magnesium, calcium, and potassium. All of these are terrific for the skin.
Aside from salt and minerals, the Dead Sea is also rich in mud. It's kind of like clay in that it's super soothing when used as a face mask. In fact, it's used as a treatment for bad psoriasis flare-ups. It also helps suck out impurities in your pores while exfoliating your skin gently.
Luxury skincare brand Vivo Per Lei has everything you want Dead Sea minerals to offer, from moisturizing serums to mud masks that decongest tired skin.
Black Onyx to Soothe and Stimulate the Skin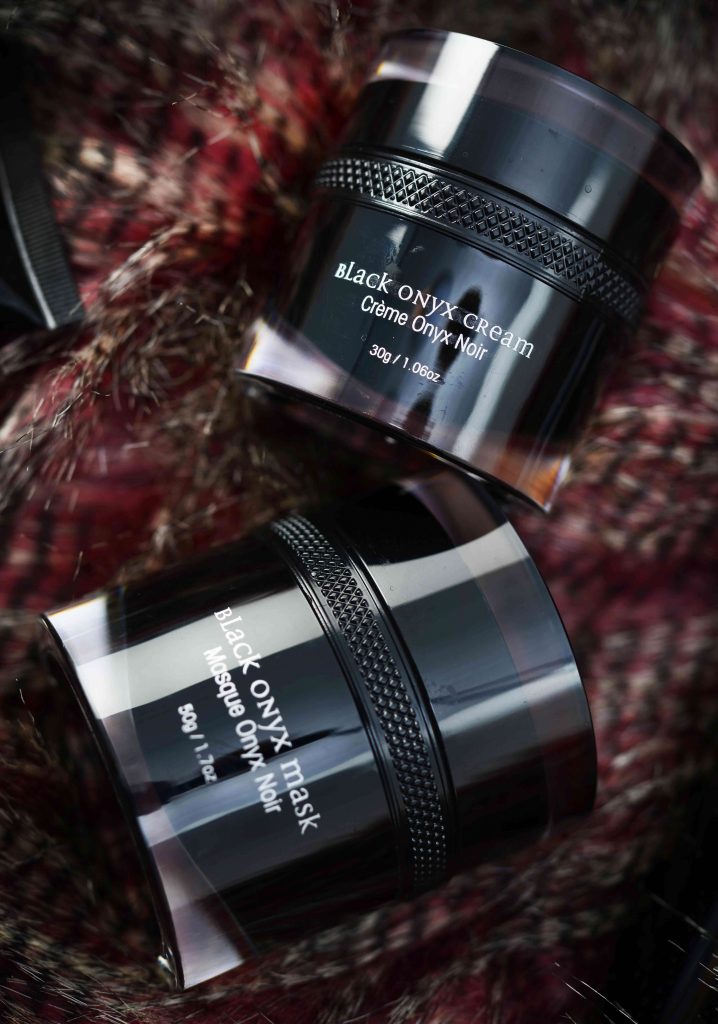 Black onyx is a gemstone that's been used for centuries to heal and soothe the skin. It's finely ground and infused in skincare for you to easily reap all its benefits. One skincare brand with numerous onyx-infused serums and creams to choose from is Lionesse.
Onyx helps boost blood circulation, making your skin look more lively and glowy. As with many gemstones in the beauty world, black onyx also reduces stress, therefore delaying the onset of the signs of aging, like wrinkles and fine lines.
It also has some anti-inflammatory properties, protecting your skin from any impending infections and irritations.
Grape Stem Cells to Regenerate and Repair Skin
Similar to resveratrol, grape stem cells are extracted from the seeds and skin of grapes. Stem cell science is quite a modern innovation in the skincare realm, making it super trendy.
Introstem is among the few brands that incorporate this new stem cell technology in their skincare products. Grape stem cells can mimic human skin cells upon contact, helping to repair and rejuvenate your skin faster. This helps if you have older or damaged skin that needs regenerating.
In Introstem's products, grape stem cells are paired with other anti-aging ingredients like peptides and green tea. Together, they work to keep wrinkles and deep lines away for as long as possible. A great feat, but not impossible if you work with a food private label skincare Florida manufacturer like FLPL.
Why Your Beauty Business Needs a Great Ingredient Story
Many new private label business owners worry about carrying products that are way too similar to that of their competitors. After all, they could have the same ingredients as those other brands. The only difference could be the packaging.
But at FLPL, you can stand out by calling the shots as to what ingredients go into your serums and moisturizers. And we're not just talking about your everyday coconut oil and shea butter. No, FLPL has a more special plethora of unique, skin-loving star ingredients.
You can go for safer ingredients that have been tried and tested for decades, like ascorbic acid or retinol. But it's going to be hard to differentiate yourself from competitors who could be using those same vitamins.
Why is it important to stand out? Because having an edge and offering something no other brand can gets you noticed, and that's what helps drive your sales. In the marketing world, that "edge" is called the unique selling proposition (USP) — the one thing that makes your brand different and memorable.
Your USP is a promise only your formula can deliver, making you a cut above the rest. One way to craft a terrific USP and be remembered easily is to feature a unique active ingredient.
An active ingredient is a special compound or botanical that treats your skin directly. It's the star of the show of your skincare product, if you will. And the more unique your active ingredient, the more your brand will stand out.
Tips to Properly Communicate Your Brand's Star Ingredient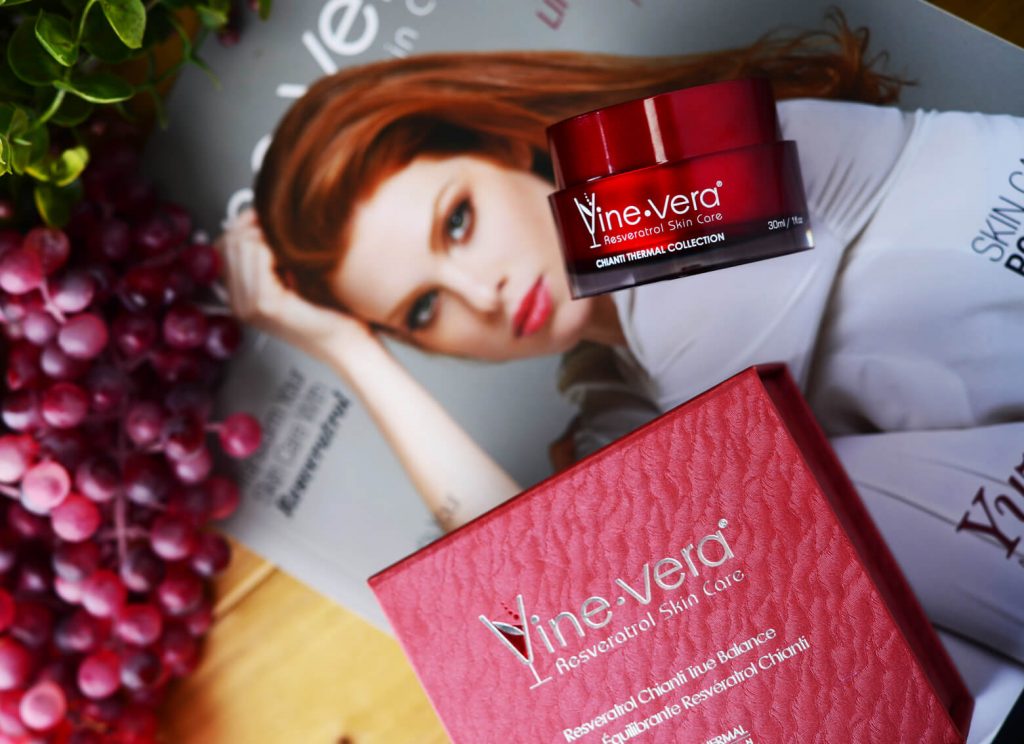 Formulating your skincare products with these key ingredients won't amount to anything if you don't do a good job communicating it to your target market. Here are a couple of ways you can go about making noise to put your unique ingredient in the limelight:
Incorporate the Ingredient in Your Brand Name
If your brand hasn't launched yet, think of name studies that allude to your key ingredient. This gives your brand extra ownership of your star ingredient, making it easy to remember what is unique about your products.
Take inspiration from OROGOLD, which uses pure 24K gold in all of their products, or Introstem, which infuses all their goods with skin-boosting grape stem cells.
Put Your Ingredient on the Packaging
Be creative in showing off your star ingredient on the product packaging. Use cute drawings or sophisticated logos on your bottles, a la Venofye's honeycomb pattern as a reference to bee venom. Or, Vine Vera's signature logo of grapes.
If you need extra help planning out your product packaging, tap a top private label skincare Florida manufacturer like FLPL. We have a talented art team to help you execute the perfect packaging design!
Educate Your Consumers About it Online
Once you have social media accounts and a website set up, use those channels to talk more about your key ingredient. Talk to your followers about what seaweed, resveratrol, diamond dust, or whatever active ingredient can do for their skin!
Conclusion
There are lots of ways to get your private label skin care Florida brand to stand out. You can play around with bright packaging, have a catchy tagline, or even get popular influencers to grab extra attention.
But at the end of the day, using a signature, one-of-a-kind ingredient in your formulations is one of the most effective ways to captivate an audience. Not only will it intrigue customers, but the right active ingredients can help solve dire skin issues, too.
Create the best, most high-class private label skincare Florida has to offer by incorporating the finest ingredients above. Not only will it make your brand stick out like a sore thumb, but it will keep people coming back for more of that uniqueness and mystique