When it comes to the hair care market, competition is stiff. That said, it has been steadily growing. Experts predict that this segment is only going to continue to expand, which is great news for your private label hair care business.
However, if you want to bag yourself a hefty slice of the hair care market, you need to be savvy. The only way to do this is by selling products that stand out from the crowd. Your hair care products need to be items that your customers come to rely on, so that there's no question in their minds about coming straight back to you once their purchase runs out.
So, which products should you be selling to catapult your private label hair care business to the stars? Here at FLPL, we're very familiar with the hair care market. We've worked with so many different brands, so we're well aware of what's hot, as well as what's not. If you're looking for some new product inspo for your private label hair care business, here are six that we would recommend.
A Shampoo That Caters to a Specific Hair Type/Need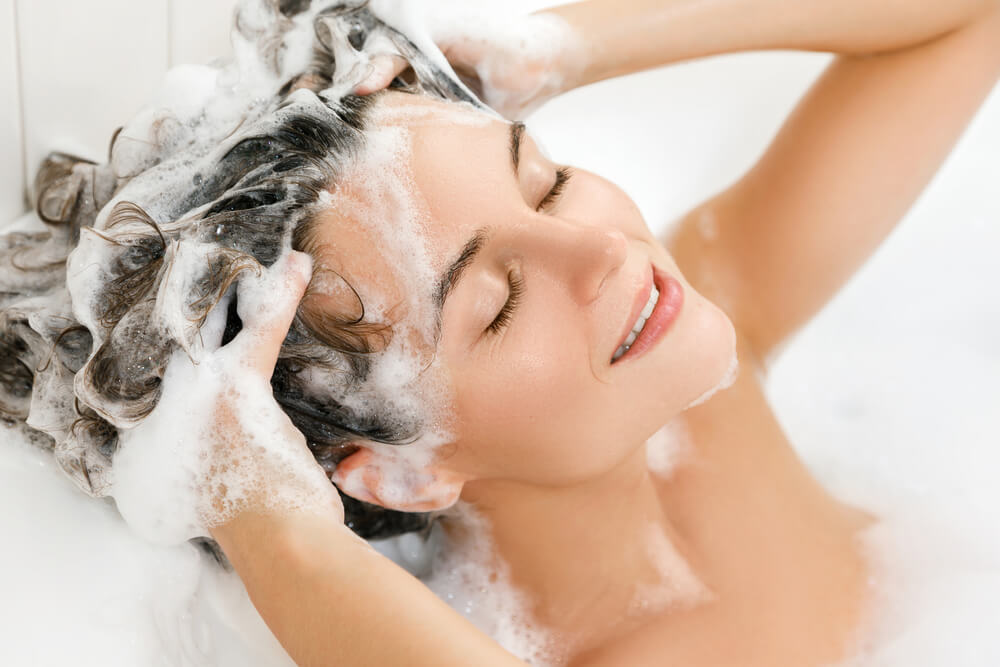 Let's face it, when it comes to general, multi-purpose shampoos, there's plenty of choice out there. Chances are that you can already think of several brands that sell these. Plus, many of these brands are already household names. This makes them difficult to compete with, even though shampoos are the bestselling hair care product out there.
However, you can ensure that the shampoo sold by your private label hair care business stands out by catering to a specific niche. Your options are endless. Look into what your target market needs and then create this for them (with FLPL's help, of course!). For example, consider a shampoo designed specifically for people with dry, curly hair. Alternatively, come up with a formula that nourishes thinning, aging strands. The more specific you get, the less competition you'll have.
Of course, the ingredients that you use in your shampoo will make or break it. This is why, at FLPL, we have a product development team that will work alongside you to create the perfect formula. From classic ingredients, such as argan oil, to trendy must-haves, such as hemp and rosehip oils, we'll work together to create a blend that truly stands out.
A Hair Mask That Promotes Self Care and Me-Time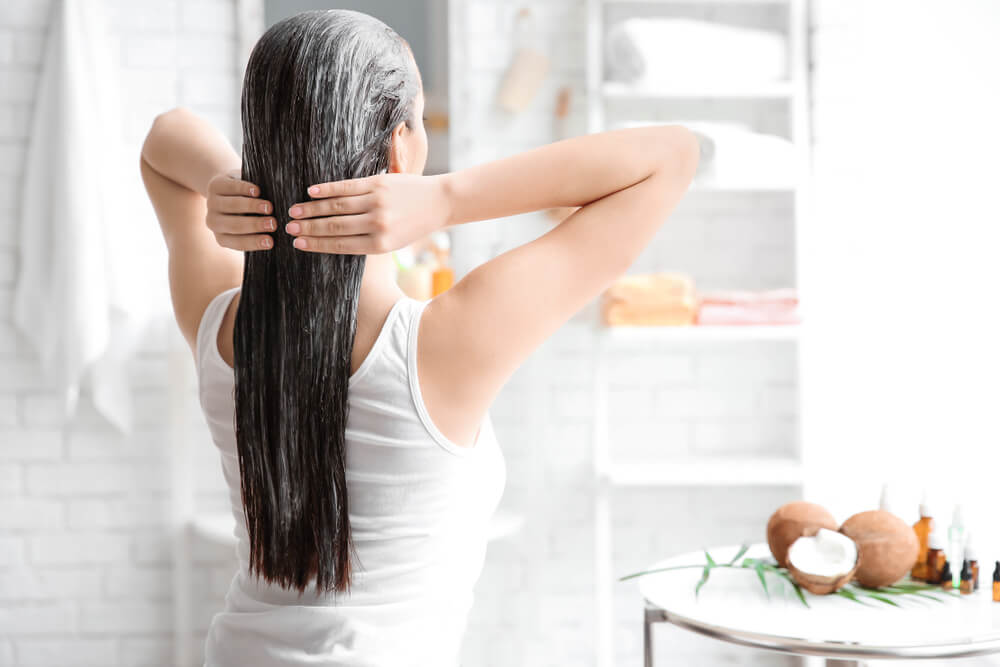 The products sold by a private label hair care business, or by any business for that matter, usually fall under two categories; necessities and luxuries. A shampoo would be in the former, while a hair mask would be in the latter.
If you're new to the private label hair care business, then you may mistakenly think that necessities would do better than luxuries, especially with all that's currently going on in the world. However, the opposite is true. Sure, people will always need necessities, but the pandemic taught us that luxury self care items soar in sales during troubled times.
Products such as hair masks encourage people to take some time out and focus on themselves. That little chunk of me-time is a must for a person's mental health, and this is becoming widely recognized.
So, sure, by all means, sell a variety of necessities. However, every successful private label hair care business will also have a few luxury items in their product line-up too. And a hair mask is the perfect example of one.
Just about every hair care expert now recommends the use of a hair mask. Why? Because they can do so much, from repairing chemically treated hair to adding volume to limp locks. Whatever may be going on with a person's hair, chances are that there's a hair mask to fix it, and ideally, that will be one from your own private label hair care business.
A Protective Product for Use Before Heat Styling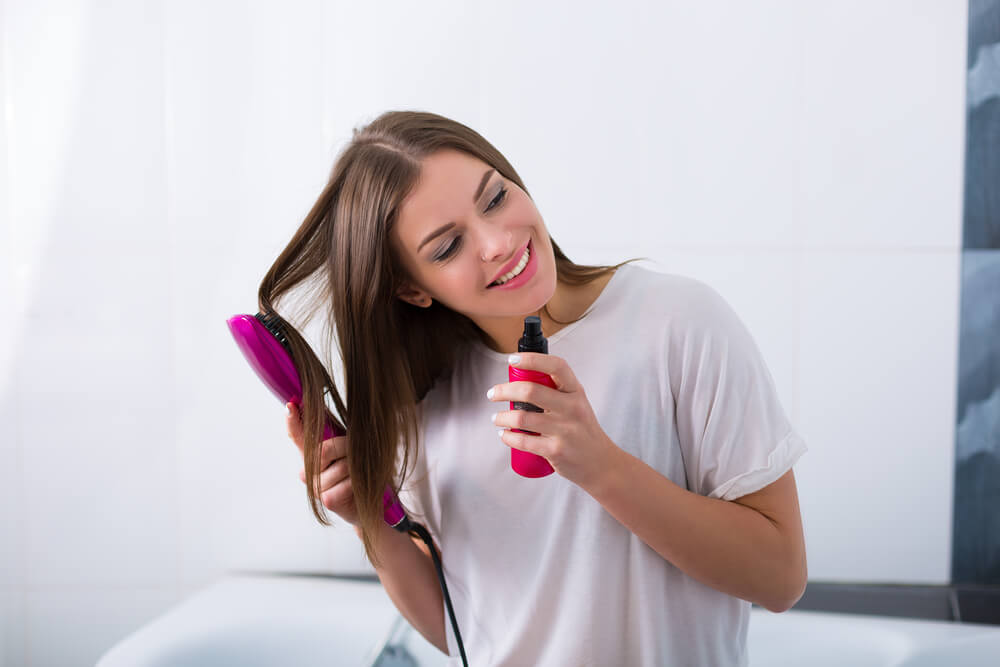 Does your private label hair care business already sell heat styling tools? If so, then adding a good heat protectant to your repertoire is a no-brainer.
A heat protectant forms a physical barrier over the hair shaft. This means that when a person uses a heated styling tool on their hair, the heat won't damage hair cuticles in the same way that they would have without a heat protectant. This is a product that makes heat styling safer, while keeping the hair so much healthier.
Plus, in addition to selling your heat protectant directly to your customers, you'll also be able to target salons and individual hairstylists. This is a product that hair professionals simply love. Create one that works well and they'll soon flock to it.
If you've never used one before, it's worth noting that heat protectants come in a few different forms. Partner up with FLPL and we'll help you to figure out the best one for your private label hair care business to sell. Should you go with a protective cream that offers thicker and heavier coverage? Would a lightweight but easier-to-use protective spray be better? We'll talk you through the pros and cons of each to pick the formula that your target market would most appreciate.
A Hair Serum for Damaged or Frizzy Hair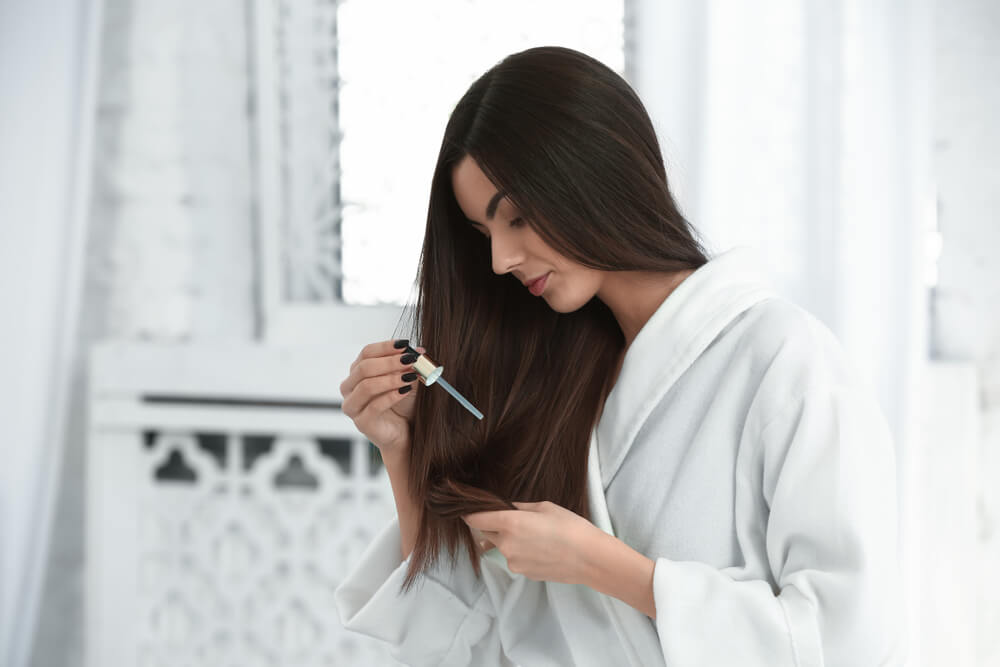 Just like all other hair care products, hair serums can be created to cater to a variety of different hair types and concerns. However, certain types of hair serums do better than others. If a hair serum is on the must-sell list for your private label hair care business, then you'll need to figure out these bestselling niches.
That's why it's always handy to partner up with a private label firm that really knows their stuff when it comes to the hair care market. Over the years, FLPL has created a wide range of different hair serum formulas, and there are two types that always seem to do really well.
The first is a serum for damaged hair. Hair damage is hard to avoid. Even those who don't use heated styling tools still have to deal with it. How come? Because everything from UV rays to air pollutants to dry winter air can damage a person's mane. This gives you a huge market to target.
There are also plenty of healing ingredients that you could potentially include in your serum to make it stand out even more. From organic honey to aloe vera to jojoba oil, keeping things natural is usually the best way to go when producing a product designed to treat damage.
If you'd prefer to go a different route, consider a serum designed for frizzy hair. This is another very common issue. Those with frizzy hair are always on the lookout for a product that will smooth those flyaways without weighing down or greasing up their locks. Let the hair serum from your private label hair care business be that formula they're seeking.
Different Types of Hairsprays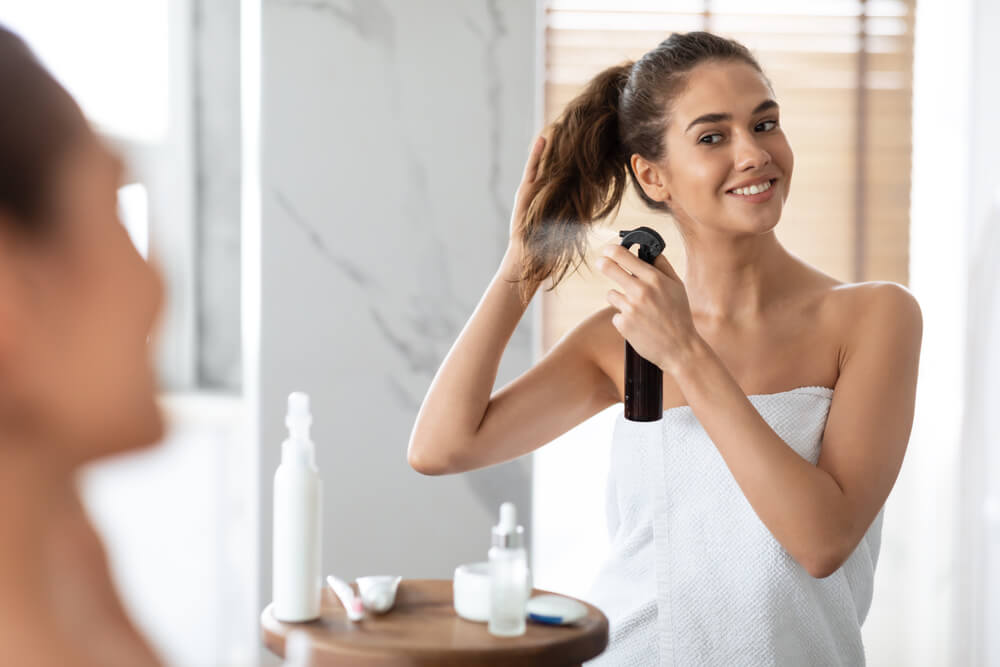 It's common for a private label hair care business to sell a hairspray. However, what would make your brand stand out from the crowd is if you were to specialize in hairspray. This means selling multiple different types, each one designed for a specific purpose.
Didn't know that there were different types of hairsprays out there?
There are several! Let FLPL talk you through some of the most popular types:
First up, we have your standard everyday hairspray. The purpose of this product is to simply hold the hair in place after it has been styled. It's key when it comes to certain styles, yet it isn't exactly an attention-grabbing item.
Next up, we've got working hairsprays. These take longer to dry than standard hairsprays. They leave the hair tackier and more flexible. This means that they're perfect for those who want to create a more intricate hairstyle.
Another one to consider would be volumizing hairsprays. For people with thin or limp hair, these sprays are a godsend. They coat each stand of hair to give an overall look of volume and fullness.
Texturizing hairsprays are great too. They work in a similar way to dry shampoos, except that they can be used all over the hair, rather than just the roots. Formulate yours correctly and they won't leave that dreaded white residue behind either.
Finally, let's talk shine sprays. This is more of a finishing spray. It doesn't have as much hold as a standard everyday hairspray, but that's because its purpose is to add shine instead. Give your hair a few spritzes of a shine spray once you're done styling and your mane will look significantly glossier.
A Hair Oil to Treat Dryness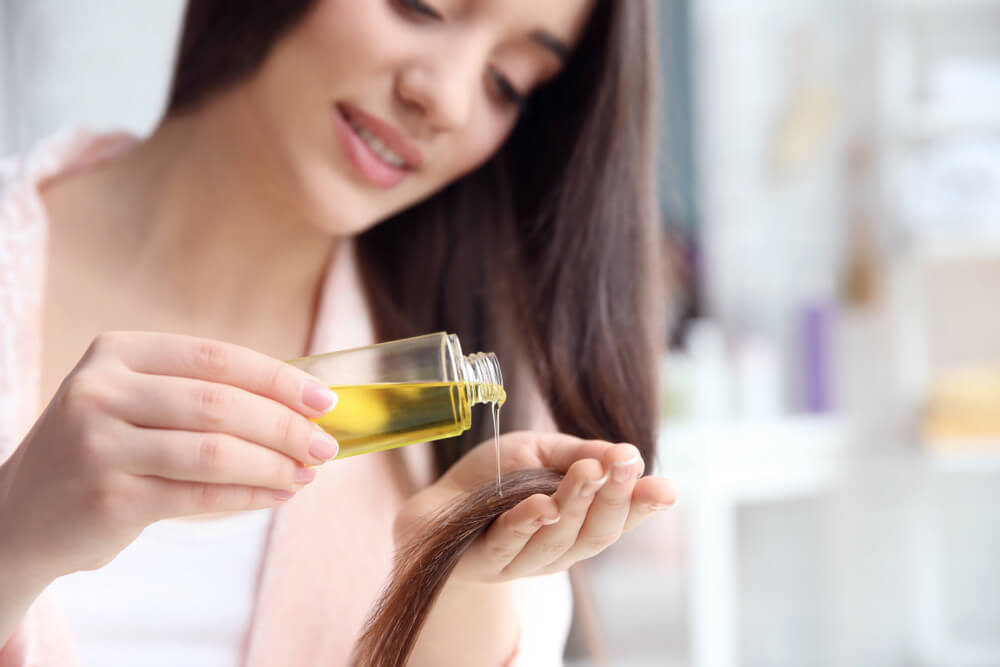 Moisturizers are huge in the skincare sphere, and a hair oil is the hair care equivalent. A hair oil is a must-have for those who deal with a dry and itchy scalp. The right oil blend will soothe irritation and inflammation, reduce the itch, and improve the overall health of the scalp. As a result, this will then give you healthier hair to boot.
When it comes to hair oils, many people choose to go the DIY route. It's easy to see why – there are so many pure oils out there that can easily be purchased and then used directly onto the hair. You don't need much know-how or a special formula to apply a natural oil to your locks.
This is why you'll need to get creative if you want your private label hair care business to sell a hair oil. If you're able to do this, then a hair oil is a fantastic product to go with.
How can you make a hair oil stand out?
It all comes down to the ingredients that you choose to incorporate in your oil blend. Look for oils that are packed with fatty acids and antioxidants. Not only will these work wonders on hair, but they give your product additional selling points too. After all, why buy a hair oil that only moisturizes when you could instead buy one that repairs damage too?
Here at FLPL, we have plenty of ingredients for our clients to choose from. However, when it comes to hair oils, some of our favorites are avocado, almond, argan, coconut, and olive. They've all been tried, tested, and proven, which will help to give your private label hair care business some credibility.
Ready to Take Your Private Label Hair Care Business to the Next Level?
Knowing how to expand your hair care product line isn't as easy as it may initially seem. The direction that you choose to take could either spell success for your private label hair care business, or it could do the opposite.
It's a big risk to take, which is why picking a private label partner like FLPL would be a wise choice. We've seen it all before so we're definitely the right people to be advising you on product choices.
Even better, unlike many of the other private label manufacturers out there, we don't require huge minimum orders. Currently, our minimum is 1000 pieces, which should be just right for you to be able to determine whether or not you have a winner on your hands.
If you'd like to discuss any of the ideas above, or want to know more about FLPL's services, feel free to get in touch with us today. We're aways happy to help – after all, your success is our success.