When you're walking through the aisles of your fave skincare store, it's almost physically impossible not to see a product labeled as "for anti-aging." From firming facial creams to serums filled to the brim with collagen (aka the golden child of anti-aging), products that turn back time and boost youthfulness get tons of love.
It's like everywhere you turn, a brand always comes out with a line that caters to zapping away those pesky wrinkles that make your skin look less smooth. But is "anti-aging" a buzzword that only makes unnecessary noise, or a trend that's deserving of the hype. More importantly, is it worth pursuing in your business?
Today, FLPL will go through whether or not it's worth it to dabble in private labeling anti-aging skin care. We'll also give you some suggestions on how you can leverage the love for this niche skincare segment in your private label company.
Why Picking a Skincare Niche is Important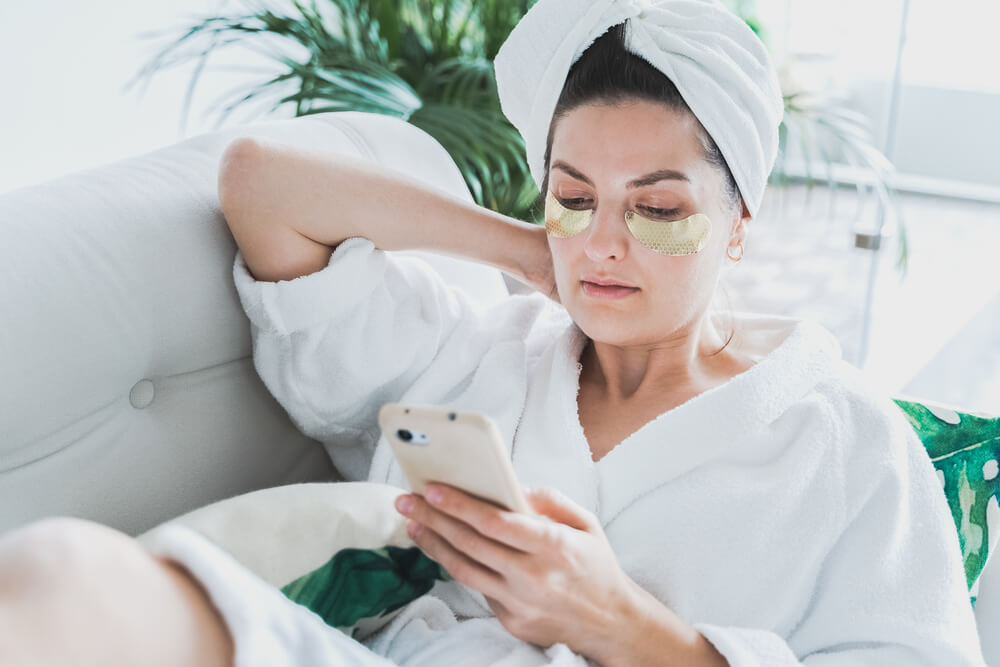 Skincare is a huge industry, especially now that people all around the world are into self-care. It's easy to get lost and overwhelmed by all the trends and offerings you can provide when planning which products to offer your customers.
You might think that the best way to play the skincare business game is to create products that are suitable for everyone. But that's not always the case, especially when you're still establishing yourself as a brand.
Instead of trying to get everyone to like you, it would be smarter to focus on one specific skin concern. Then, you can perfect your formulations and branding around that. This is what you call a niche market.
By private labeling anti-aging skin care, you'll be talking specifically to an older audience that needs help beating wrinkles and age spots. Any businessperson knows that this is a company's true goal — to find ways to solve a customer's deep need. And by providing a solution to their unique skin problems, they're more likely to be loyal and patronize your brand in the long run.
Simply put, if you build your brand to be known as an innovator and pioneer working in the space of anti-aging, you'll forever be known for that. People who have anti-aging concerns in the future will gravitate to your brand when they need help getting rid of deep lines and saggy skin.
Anti-Aging is One of the Biggest Segments of the Skincare Market
But of all the niche markets in the skincare realm, why get into private labeling anti-aging skincare? The simplest answer is this: it's an incredibly popular type of skincare that every beauty junkie will have to get into when they reach a certain age.
Unlike ultra-specific skin conditions, like oily, acne-prone skin or sensitive skin prone to eczema flare-ups, aging is something everyone will go through. It's part of getting older.
The skin will start to deteriorate over years of exposure to oxidative stress. The collagen and elastin in our skin that once gave us bouncy, supple, smooth skin will start to falter. The result will be a thinner dermis that loosens and forms the crevices and lines we call "wrinkles."
Of course, this only starts to be a concern for people when they get older. When people get to their early thirties, they get more stressed and anxious about day-to-day problems at work or at home.
This is also the time of your life you'll be exposed to a lot of oxidative stress, whether it's from drinking, smoking, or just being out under the sun for long periods.
All these age the skin, hastening the onset of wrinkles, fine lines, age spots, constant dehydration, and more. Thus, the high demand for anti-aging skincare products.
In fact, the anti-aging skincare segment is expected to be worth a staggering $83.2 billion by 2027, from an already huge $52.5 billion in 2020. This part of the skincare world is super lucrative. So, if your business is in any way competitive, private labeling anti-aging skin care is a must.
Not convinced yet? Here are several more reasons why private labeling anti-aging skin care is worth it:
Women Want to Look Youthful Forever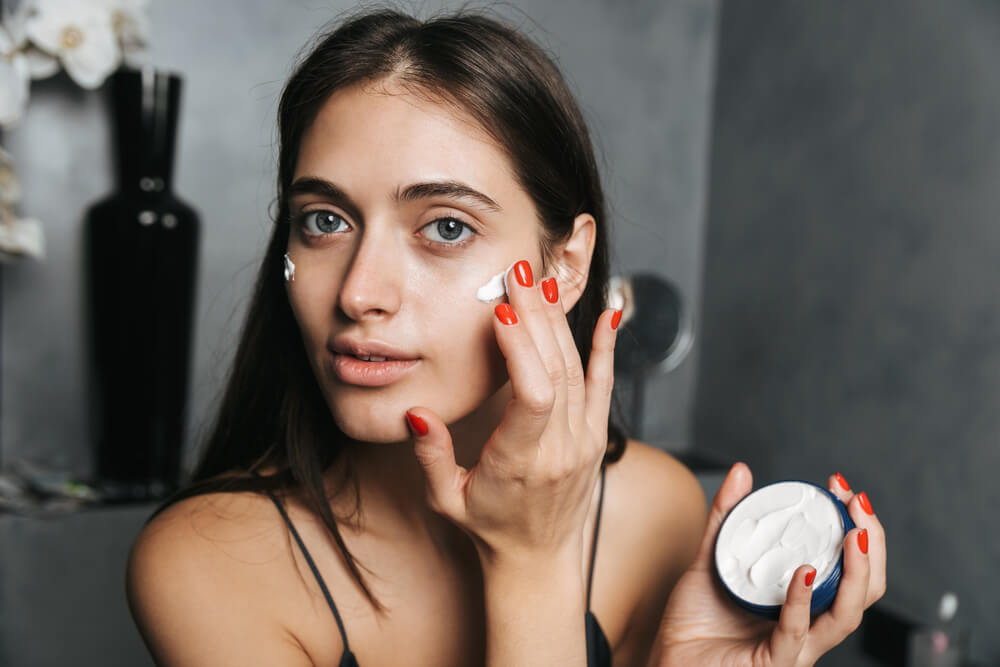 One of the top reasons private labeling anti-aging skin care is a great idea for your business has to do with the whole point of this skincare niche: women love looking younger than they actually are, and they want it for life.
It's completely natural for women to want to look younger. It's a desire that's almost innate in everyone and has roots in women centuries ago wanting to remain fertile and able to conceive children.
Through the years, it's become way more than just for conception. Youthfulness has become a symbol of beauty, energy, and vitality — things people dread losing when they start to get older.
The result? Lots of women in their thirties and forties scrambling to get their hands on anti-aging products. Youthful skin has become a goal that everybody is chasing after. And when private labeling anti-aging skin care, your brand can be their eternal fountain of youth.
And that desire doesn't go away over time. Some of the biggest proponents of anti-aging skincare are more mature women that want to turn the hands of the clock back and look decades younger. And because of this constant want, you won't run out of business.
Anti-Aging Ingredients are Extremely Popular in the Beauty Space
Another terrific reason to start private labeling anti-aging skin care is that the most popular anti-aging ingredients out there are extremely popular. Active ingredients like peptides, enzymes, and collagen-boosting natural extracts aren't loved just by an older crowd, but younger audiences too.
For example, we have vitamin C. This is everyone's favorite skincare ingredient, thanks to its antioxidant properties that protect the skin from damage and even keep hyperpigmentation at bay. This much-loved vitamin also helps prevent the onset of wrinkles and fine lines.
You also have ingredients like vitamin A, hyaluronic acid, peptides, and green tea. These ingredients are associated with anti-aging, but they're also loved by those who deal with acne or dry and sensitive skin.
These ingredients are amazing for anti-aging, but they do more than just that. Vitamin C brightens dark spots on the face, while green tea extracts soothe sensitive skin. And peptides? They are amazing for smoothing out the texture of the skin.
That means they can appeal not just to mature women, but anyone struggling with those skin concerns too. So, it may be easy to market your private label anti-aging skincare products to many age segments, as long as you use interesting ingredients you know skincare enthusiasts love.
FLPL has an entire ingredient catalog that showcases top anti-aging ingredients. You'll find compounds such as vitamins A, C, and E, resveratrol, bee venom, algae, dead minerals, and many more.
There's a Wide Range of Skin Concerns Surrounding "Aging"
Wrinkles and saggy skin aren't the only skin concerns associated with aging, although they're the most popular ones. When your skin deteriorates through the years, you'll also experience age spots, discoloration under your eyes, and weaker moisture retention.
That makes your anti-aging skincare products more versatile. Not only does your hyaluronic acid-based moisturizer volumize the skin and keep wrinkles at bay — it helps hydrate dry skin during the winter too! And sure, vitamin A is great at amping up collagen production. However, it also clears up pimples!
For younger customers with no aging concerns yet, it's kind of like getting a twofer. You'll target a specific skin concern while preventing wrinkles. There will be much more to appreciate in your anti-aging formulas. Even better, this may translate into good numbers sales-wise.
You Can Charge a Premium for Anti-Aging Products
To be clear: just because an anti-aging product is more expensive, doesn't mean it's better than more affordable ones. A drugstore night cream may be just as effective as a luxury one.
However, investing in good, high-quality ingredients that are sourced only from the right places allows you to put a premium on your anti-aging products' price. And when you have a reputable private label company like FLPL to formulate your products for you, that part is super easy.
And you can't forget that many people will pay big bucks to get rid of those annoying wrinkles. Leverage on this insight to rake in a little extra for well-thought-out formulations. Just make sure your products are effective and give a relaxing skincare experience. This way, your customers get their money's worth.
Anti-Aging Products Should be Used Every Single Day
When people with acne have less inflammation and breakouts, they'll likely stop using their spot treatments. When you finally get rid of that dark spot left behind after a zit after months of using vitamin C serum to fade it, you'll likely stop using that too.
But when it comes to anti-aging products, you can't simply stop using them. Once you start, you'll be in it for the long haul.
Some people think that once you've seen results in your skin (e.g. your face is smoother and has fewer wrinkles than before), you can toss that anti-aging cream to the side. But that's not how it works!
You need to continue to use those anti-aging products consistently to see good results. It's a preventive type of skincare that works to delay the onset of wrinkles and age spots. The aging process won't stop. The best thing you can do for your skin is maintain your anti-aging routine to combat it.
For example, SPF. It has been proven to prevent photoaging and the loss of elasticity in your skin. It should be used daily, not just when you're planning to hit the beach. Otherwise, not only are you exposing your skin to wrinkle-causing UV rays, but you'll be more likely to develop skin cancer.
Because anti-aging routines are a long-haul kind of thing, you can be sure you won't run out of business. Customers will have to come back for more when they've run out of their anti-aging creams and serums.
How to Incorporate Anti-Aging Products Into Your Product Line
The best part is that incorporating anti-aging products into your brand's collection isn't that hard.
With the right blend of ingredients, any skincare product can contribute to beating the signs of skin aging. You can have anything from a rich, nourishing cream infused with resveratrol or a lightweight gel serum with vitamin A or C.
A moisturizer is one of the most common anti-aging weapons. It's a nighttime product, so when your customers catch some Z's, the ingredients can absorb into their skin and work overnight. Then, they'll wake up to supple, smooth, youthful-looking skin.
Plus, just the mere act of hydrating your skin a little more than usual improves the elasticity and smoothness of the skin. That's why creams rich in natural oils, peptides, proteins, and urea are excellent when you're private labeling anti-aging skin care.
Another popular anti-aging product is eye cream. It's common to develop lines and wrinkles in the corners of the eyes called crow's feet. Dark, discolored under-eyes are also another sign of skin aging. Creating eye creams that brighten and tighten the eyes is another thing you should consider when private labeling anti-aging skin care.
But you can also formulate cleansers, toners, serums, and more to prevent skin aging. So long as you utilize ingredients that work to boost collagen production and plump up the complexion, you'll be on your way to creating the anti-aging collection of your dreams.
Conclusion
Aside from the fact that anti-aging products are amazing for the skin, there are tons of reasons why private labeling anti-aging skin care will do wonders for your business.
It's not a fleeting fad but a non-negotiable that many women consider a must in their routine, so you'll never run out of business. Anti-aging ingredients like green tea, vitamin A, and hyaluronic acid are extremely popular too, so you could pull in younger audiences with your line as well.
Private labeling anti-aging skin care is a great niche to explore if you want to grow your business. Not only is it sure to sell like hotcakes and promise you terrific revenue, but you'll be spreading more awareness about how to care for one's skin as they get older — the way any competent skincare brand should.
Want to find out more about private labeling anti-aging skin care? Get in touch with FLPL today!