The beauty industry is always on the rise — we all know that. Makeup will forever be one of women's guiltiest pleasures in life. Skincare has also been becoming more and more popular, especially because many of us have been staying indoors for the last two years.
And with the growth of all things beauty and personal care also comes a rising demand for beauty accessories as well. You can't use your makeup without trusted brushes and sponges, and skin and hair care will be made better with a few complementary tools too.
But how do you choose which beauty accessories to carry in your brand's collection? And what packaging will be right for them? Well, FLPL's got your back! Today, we'll talk about how decision-making when it comes to beauty accessories & packaging is made easier when you avail of our services.
Product and Packaging: The Two Things That Will Attract Your Customers the Fastest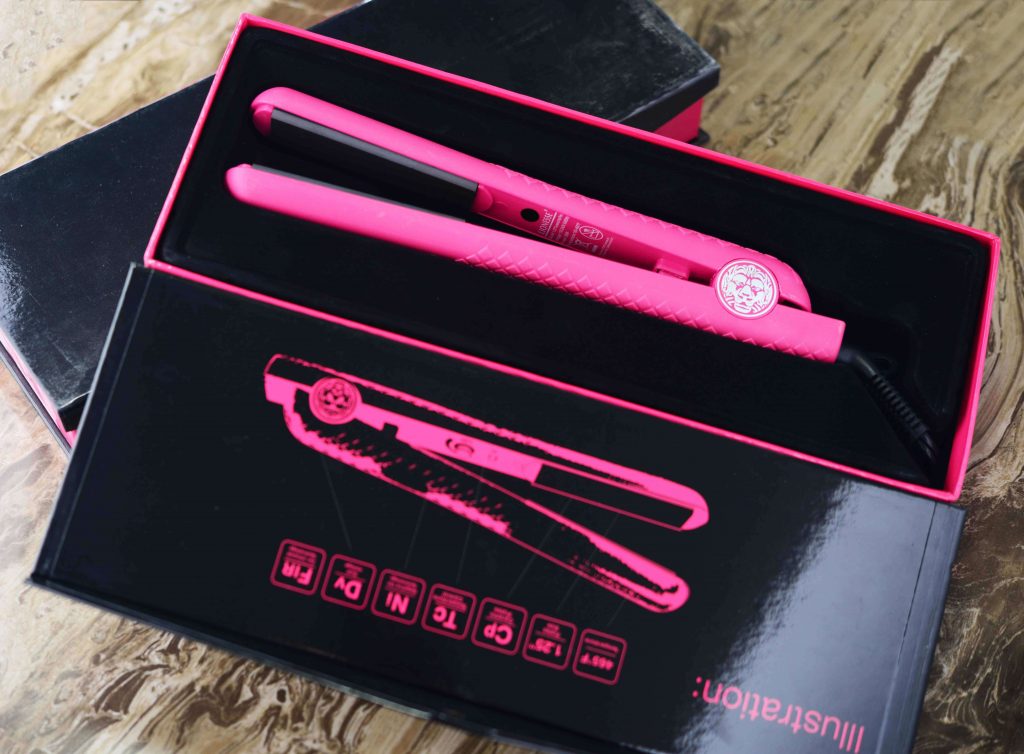 Many things about your brand and products should make a lasting impression on your customers. Your beauty products' efficacy, for one, should be terrific if you want to drive loyalty and repurchase. Your brand voice and tone should be memorable too, so that your name will stick.
But if there are two things you want to have down pat to land new customers, it's these — product and packaging. Sure, branding and efficacy will matter in the long run. But these two key factors are the hook. They're extremely pertinent when it comes to winning the hearts of your intended customer base.
Product
Let's talk about product first. You need to be selling items that will be beneficial to your customers' lives.
Don't ride trends that are just "cute" but don't offer any real solutions to enrich their lives. Make sure what you have to offer is useful, or something that will complement the things they already have.
Packaging
Then, there's packaging — the first thing your customer will see and touch as soon as they have your product. They need to be able to keep your product in good condition. At the same time, they should still look aesthetically attractive to your target audience.
Packaging is also arguably what will give people their first impression of your goods. Is the packaging cheap? Cute? Sustainable? One look at your packaging, and judgments and opinions will be formed about your brand just like that.
So, let's talk beauty accessories. If you want to win in this space, you need to tick the boxes for both your specific beauty accessories & packaging. Of course, choosing which accessories to sell and deciding how to package them isn't easy. Sometimes, it's better to get the help of the experts.
FLPL Can Help with Both!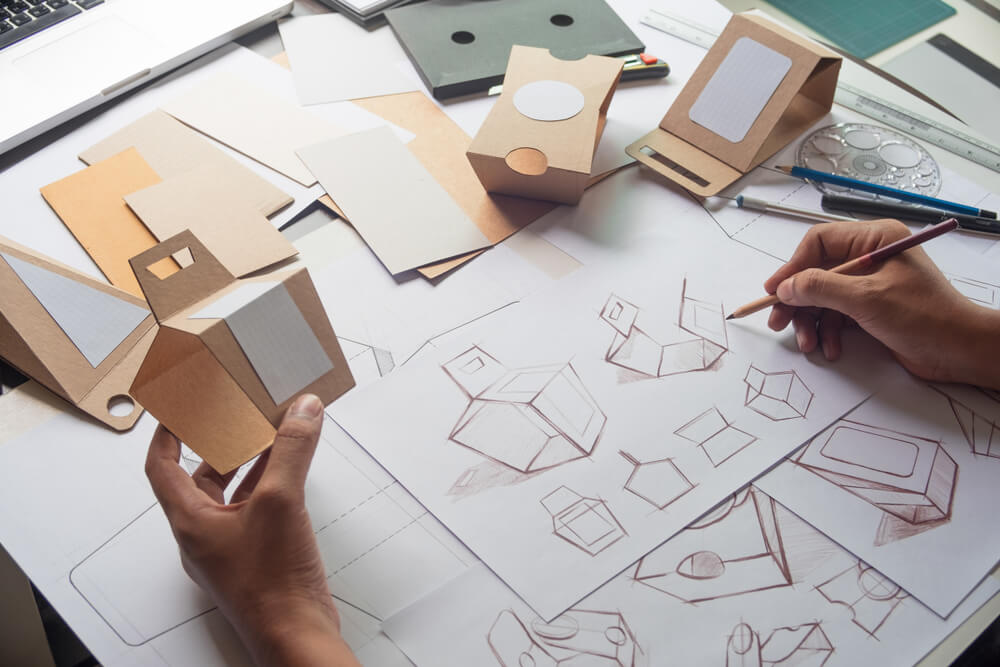 As a renowned private label manufacturer in the beauty space, FLPL can help you when it comes to choosing your beauty accessories & packaging.
We pride ourselves on being a full-service private labeler. We hold your hand from the very beginning stages of product brainstorming, all the way to shipping your goods. Plus, it's always better to liaise with one team for all your private label business needs than multiple ones.
So how does FLPL help out with you designing your beauty accessories & packaging? Let's go step by step.
First up, we have the development of your main products. We have an in-house research and development team that can help turn your vision into a reality. They'll come up with the exact designs for the products you want.
The team helps you figure out what kind of features you want in your products to make them more unique. Then, we pass it over to the manufacturing arm for large-scale production.
After that comes packaging. One of the most common myths people have about private labeling is that because your manufacturer is also making beauty products for other brands, you'll end up with the exact same product, from the design and formula down to the packaging. But that's not the case at all.
In fact, when you're the owner of your own private label business, you have total control of the packaging. You call all the shots, from what material the packaging will be made from, to how it looks on the shelf.
Plus, FLPL has an art and marketing team to help you design your products' outer box. They'll also help you with a brand logo and slogan to make your packaging even more attractive. This is key when it comes to making your packaging stand out — but more on that later.
Why Sell Beauty Accessories Instead of Skincare and Makeup?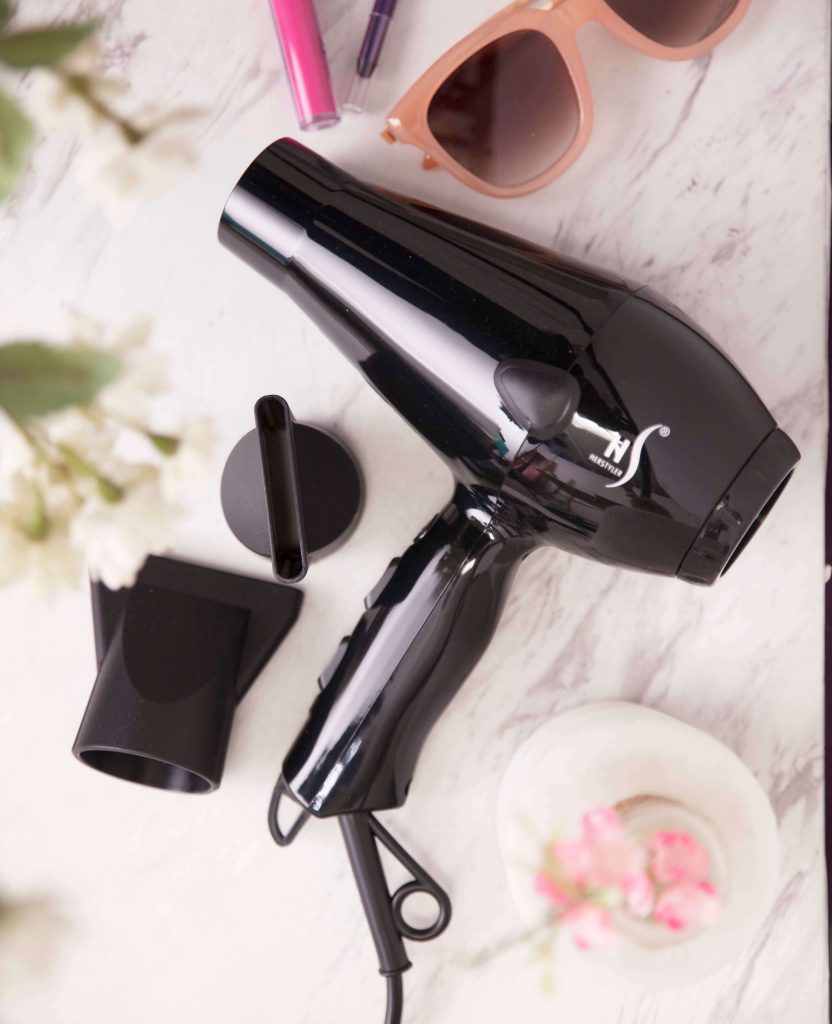 If you're trying to grow a beauty empire through your private label business, you might be thinking…
Why not focus on actual skincare products instead, like serums and moisturizers? Why go for beauty accessories, which seem like an afterthought in the industry and don't shine as bright as skincare and makeup?
One answer is that the skincare industry is already incredibly saturated. There are too many beauty brands out there right now all selling the same exact things. Just in the last two years, over a hundred new beauty brands debuted. And that's just in the high-end beauty categories!
It's easy to formulate creams and foundations — everyone else has done it. But focusing on beauty accessories is more niche. It makes all your other beauty products easier to use.
Focusing on beauty accessories gives you a chance to be more unique. It's an ownable category. You could be the brand that's known for the best beauty accessories, a la Real Techniques for brushes, or Beauty Blender for sponges.
Selling beauty accessories is also a great way to expand your already-flourishing beauty business. For example, if you have a successful makeup line, you might want to start looking into adding makeup sponges and brushes into your collection.
Choosing Your Beauty Accessory Niche
Picking what type of beauty accessories you want to specialize in can be overwhelming. There are accessories for hair, skin, body, and more. Luckily, FLPL can help you design beauty accessories & packaging for any of these markets.
What's important is you pick a niche beauty market that will allow your brand to grow. Think about a specific segment of the beauty industry that you're passionate about. It has to be something you know a lot about.
Go for skincare if you love wellness and are a big advocate of me-time and self-care. If you love playing around with different hairstyles and colors, you might want to zero in on hair tools and accessories.
If you're not too sure where you're headed yet as a brand, don't worry! At FLPL, we have a roster of marketing consultants that are ready to give you business advice about your private label beauty business' direction.
So, if at any point during the planning process you feel like you need a second opinion from an expert, all you have to do is reach out to one of them.
Finalizing Your Product Line-up and Their Features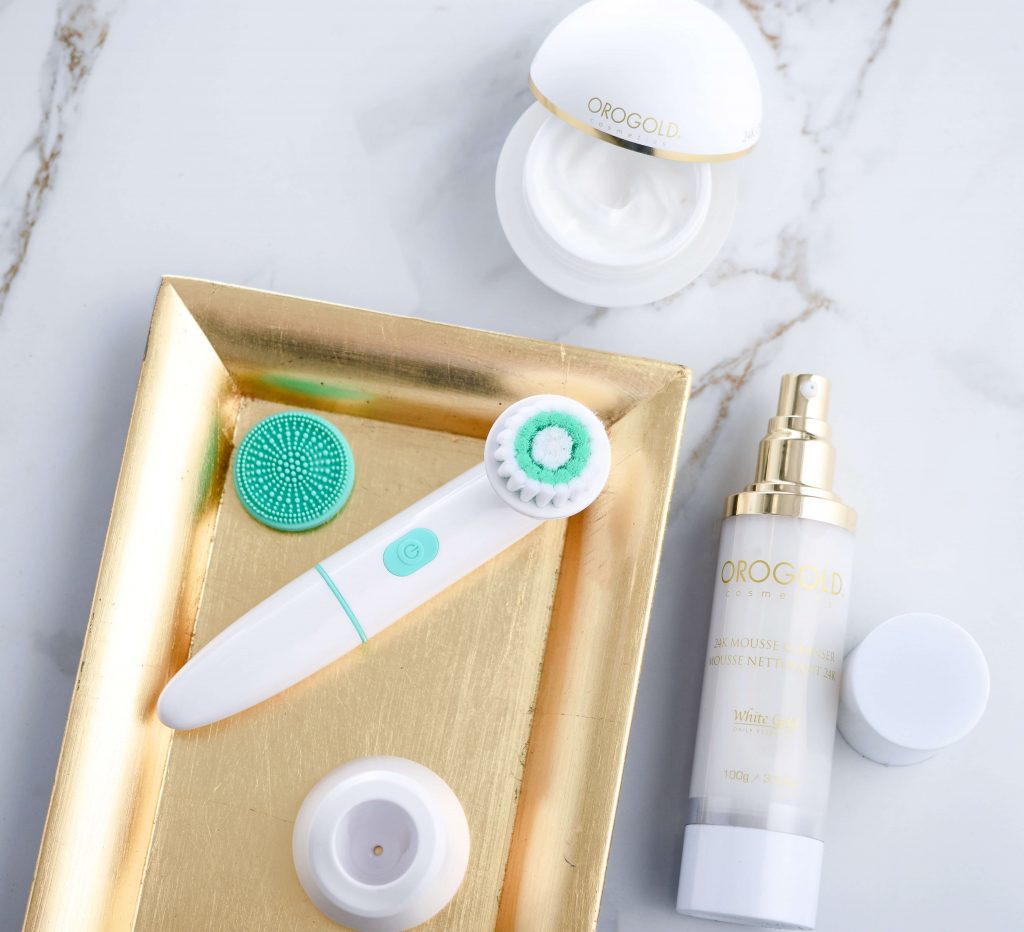 Choosing which private label beauty accessories you're going to invest in might be stressful, but having your list down pat is a necessary step before your goods go into production. That way, you can think through every product offering you have, and how they work together to tell a cohesive brand story.
If you own a makeup brand, it would do you good to go into face accessories, such as eye and face brushes or blending sponges for a smoother application of foundation. You could also start carrying eye accessories, such as eyelash growth serum, to complement your eye products like mascara.
The face accessories in the FLPL catalog include cleansing tools, such as a facial brush and massager. These kinds of beauty tools will make a fabulous addition to your lineup if you have a skincare line that includes facial cleansers.
Another facet of the beauty industry that's booming right now is nail care. If you have a passion for nail art and want to help your customers perfect their nail shape, look into nail accessories like nail files.
And if you have a brand centered on hair and how to heat-style it, there are options for you too! You can give your customers a way to organize their favorite curling wands and flat irons better with styling tool holders and stands.
Whatever beauty space your brand is in, the possibilities are endless for beauty accessories!
Packaging Your Beauty Accessories in the Best, Safest Way Possible
Aside from it being the first thing a customer sees as they hold your product, packaging is important because it keeps your beauty accessories safe and damage-free. Adequate packaging will keep your goods in tip-top shape and preserves formulas to keep them in fresh, prime condition.
This is very important now that online shopping is incredibly prevalent. Most products will have to move from one city to another via freight transport before getting to your customers, which can sometimes lead to damaged and dented products.
In short, your beauty accessories & packaging have to be the right fit for each other. Your makeup brushes or heat-styler holders should fit snugly into their cases and boxes to avoid bent bristles or dents on the base.
When you work with FLPL, you can choose the most, most durable type of packaging you want, whether it's thick cardboard or paper boxes that are just the right fit for your beauty accessories.
Make Sure Your Packaging is Aligned with Your Brand and Target Market
But it's not all about functionality. Both your beauty accessories & packaging have to be a visual representation of the brand, too.
Your packaging must have your brand logo and slogan (things that FLPL's art team can help you nail!) slapped on it. Studies show that when your brand's logos are cute, the public usually has better sentiment toward your label, so make sure you evoke good emotions by using colors and icons that appeal to your market.
It should also reflect your brand colors and fonts, if any. Packaging is essentially a creative marketing tool. Use it so that your customers remember you.
Another way to translate your brand purpose and vision into your beauty accessories & packaging is to use materials aligned with what your brand stands for.
For example, are you a brand that cares about sustainability and being a little kinder to the planet? Then use eco-friendly, recyclable packaging.
This type of packaging is very appealing to younger generations. Millennials and Gen Z are very concerned about single-use plastic, so it makes sense to use paper or carton packaging if your beauty accessories brand aims to target them. Many of them would pay a premium to buy from a brand that cares for the planet.
You'll be hitting two birds with one stone — your beauty accessories & packaging will be good for the environment, and they'll be extra attractive to your customer, too!
Another example is that if you're a brand that stands for locally made products, you should mention that your beauty accessories & packaging are made in the USA. It's a great way to showcase pride in your beauty accessory designs, and how they were made for Americans by Americans.
Conclusion
Beauty accessories play a huge role in anyone's personal care regimen and beauty routine. Without brushes, curlers, sponges, and stands, your beauty products will be rendered useless. So, getting into this market is a huge opportunity, especially if you want to grow your already-flourishing beauty biz. The trick is to make sure you choose the best ones to invest in.
Then we have packaging. Packaging isn't just any old cardboard box or plastic tub — it's what protects your product and catches your customer's eye first. It's of the utmost importance to plan your packaging well so that your goods can soar with flying colors.
Picking the right beauty accessories & packaging them well can be stressful for businesspeople who are still learning the ropes. Luckily, FLPL can help you with every step, from planning your beauty accessory lineup all the way to packaging them in a way that's equally gorgeous as it is practical.