It's easy to fill a beauty collection with foundations, lipsticks, and premium skincare products. But without high-quality beauty accessories, the rest of that personal regimen will be rendered useless.
Beauty accessories, whether it's makeup tools or grooming products, are a must for beefing up a skincare and makeup arsenal. They're secret weapons for smooth makeup application, properly pampered skin, and organizing all your favorite beauty goodies.
So if you're a new businessperson looking to invest in private label beauty accessories, know that this is a wise venture to partake in. If you want your small business to target those who are more serious with their personal care regimen, then beauty accessories are definitely where the money is at.
Not sure how to choose which private label beauty accessories you want to bank on? Check out these tips to help you perfect your game plan about what your business should sell.
Why Get Into Beauty Accessories Instead of Makeup and Skincare?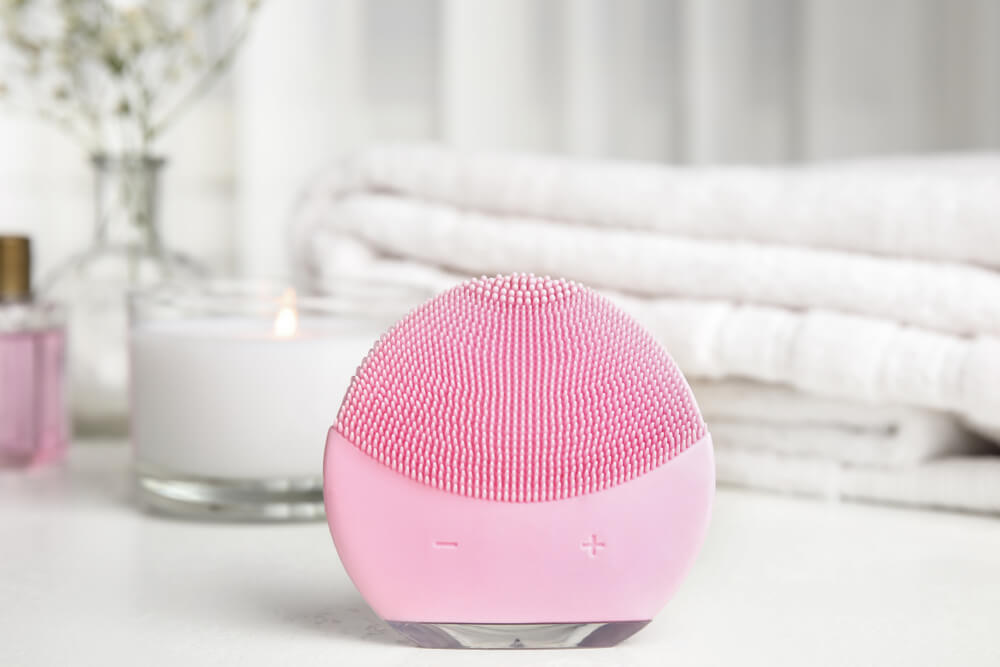 The cosmetics industry is rapidly growing. People are becoming more conscious about how they feel and look and turn to beauty and skincare for their daily regimen. Cosmetics is such a thriving industry that it's expected to grow from a 288 billion USD market to one worth over 400 billion USD by 2028.
And there are lots of different sub-segments in the cosmetics industry too. Among the most popular ones are makeup, skincare, and hair care, each with its own niche markets. As the industry continues to expand, it makes more and more sense that the beauty and wellness trend will never go away.
But products you apply topically or ingest to boost skin and hair health aren't the only things gaining traction among beauty shoppers. There's also a rising demand for advanced beauty tools and accessories as well. So it might be smart to make a business move into private label beauty accessories.
This makes a lot of sense because beauty products are already heavily saturated as a market. There are one too many foundation, moisturizer, or shampoo brands. Focusing on private label beauty accessories is a great way to stand out without having to compete with established beauty giants.
Beauty accessories are unsung heroes in the world of skincare and makeup. As a result, beauty lovers will be sure to eat them up. People are passionate about making their skin and hair glow. They might be willing to invest in your line of private label beauty accessories so long as they are useful and high-quality.
Think About the Specific Industry You Want to Tap Into
When picking which specific industry you want to specialize your private label beauty accessories in, make sure you have a personal passion for it. It has to be something you know like the back of your hand and are highly interested in so you can be invested in the project 100%.
Starting a business from the ground up can be stressful. So, making sure your business is something you genuinely love will make it easier to stay motivated and afloat during the more challenging days.
For example, if you love all things makeup, you can sell private label beauty accessories such as blending sponges and brushes. With enough planning and drive, you can easily turn that passion into a well-oiled business.
Alternatively, if skincare is your game, try cleansing brushes or pore extraction tools.
At the end of the day, you just have to go with products that are aligned with what your brand believes in. For example, if you want to start a brand that promotes loving and enhancing your natural beauty, you can come out with supplementary beauty accessories, like an eyelash growth serum.
The options are endless. You just have to decide in which game you want to play by assessing your passions, experiences, and motivations.
Figure Out Who Your Target Market Is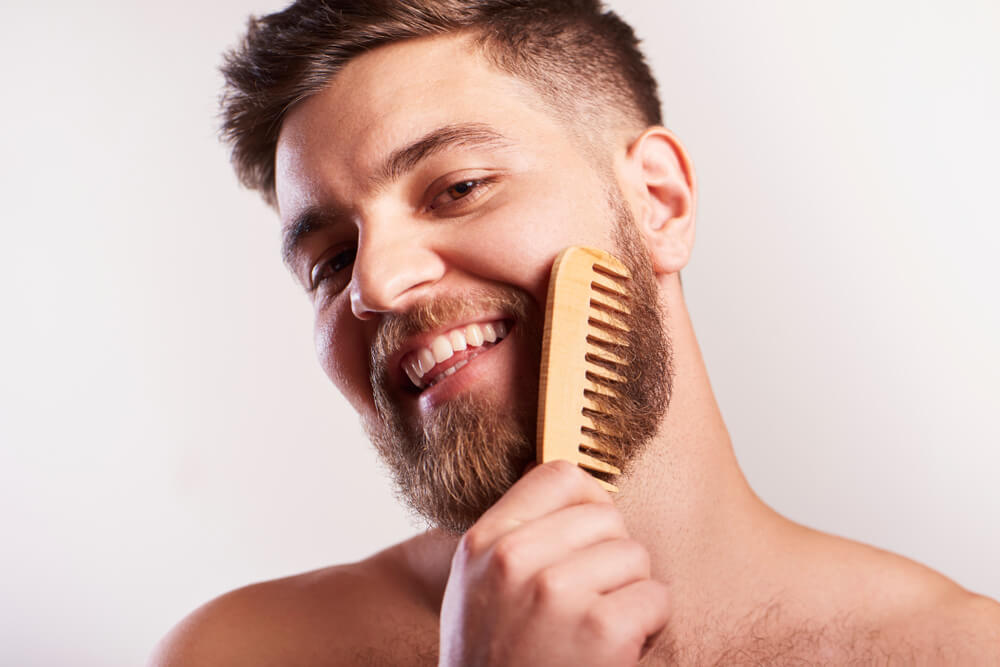 One of the best things about starting your own private label beauty accessories biz is that you can pick any target market you want to sell to. It can be broad, like Millennials, or very specific, like women suffering from eczema and other sensitive skin conditions.
Choosing your target market plays a huge role in what kind of private label beauty accessories you should invest in and sell. They have to be aligned with your customers' current beauty behaviors.
For example, if you're looking to target people who have been working from home since the pandemic, you should focus on skincare-related accessories. That's because these people have been wearing less makeup now that they don't have to go out on a daily basis and are instead focusing on their skincare routine at home.
Another terrific and unique idea for a private label beauty accessories business is to market to men. Men everywhere are becoming more in tune with grooming today. They're not ashamed of caring for their skin and facial hair. You could cater to them by selling grooming and shaving accessories.
Find a Growing Trend to Leverage On
Still don't know what private label beauty accessories to leverage on? Another thing you can do is to scope out what's trending in the industry for ideas. The earlier you jump on a trend, the bigger business you can win. It's a great way to establish yourself as a pioneer in the beauty accessories market.
Keep an eye out for trends on the rise. Ones that don't seem like they're going away anytime soon. Make sure it's a trend and not just a temporary fad that will fizzle out in the next few months. Then, think of what accessories can be aligned with that trend.
Take the clean beauty trend, for example. If you want to hop on this trend and be known as a clean and non-toxic beauty brand, design your accessories to be friendly to the environment. Minimize your plastic packaging as well.
Another beauty trend that seems like it's here for the long haul is personalized products. Your business can be innovative and allow people to customize their very own makeup brushes or skincare tools depending on their skin concerns.
You can check out up-and-coming trends and topics with a quick search on Google Trends. You can also do some social listening by simply scrolling through social media channels, like Instagram and TikTok, to see what people are loving when it comes to beauty and self-care.
Make Sure Your Product Provide a Solution to a Problem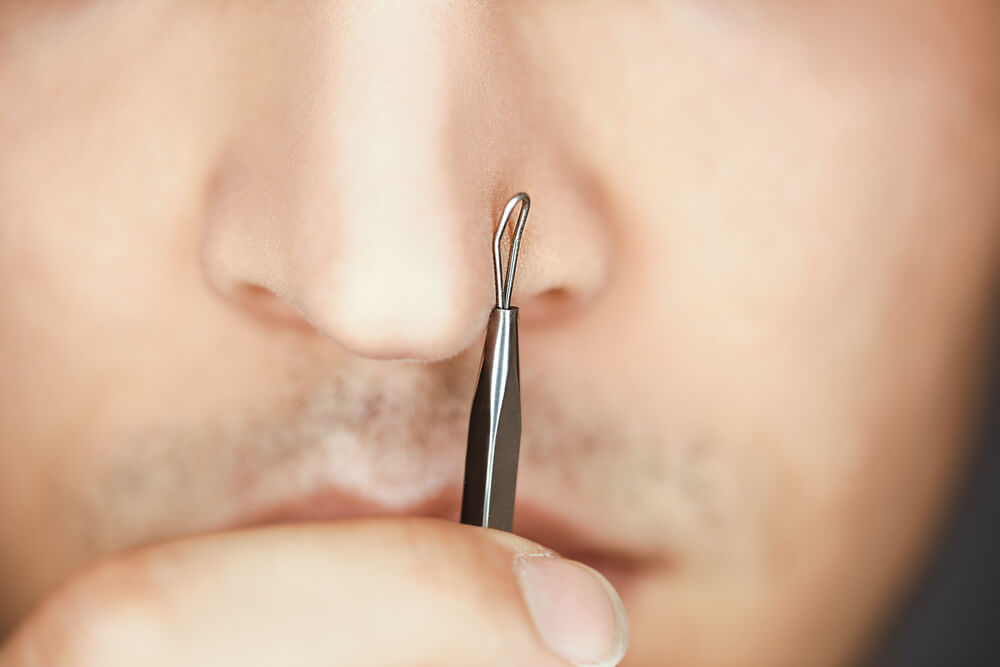 It's also pertinent that you choose beauty accessories that will address a specific pain point of your target market. It's easy to just pick products to sell that are cute or that you would personally like to own. But at the end of the day, you must remember that people don't buy products, they buy solutions.
It's one thing to support a brand because your values are in line with theirs. But it's a completely different game if the brand carries beauty accessories that can make your life richer and more convenient. Make sure the products you choose to buy improve their lives, or your private label business might fail.
Your customers will likely not care so much that your ingredients are medical-grade or are made with 20 different botanicals they can't even pronounce. What they want to hear is that your beauty accessories can help smoothen their skin and make their skincare routine feel like a spa experience at home.
So if you do your research and find that your customers are say, washing their face the wrong way, you could market cleansing brushes as a solution for a quick and thorough cleanse. If your target market is women with oily, acne-prone skin, offer them pore extraction tools to help get rid of those pesky blemishes.
Research on What Other Brands Have Failed to Provide
If you already have an idea of what private label beauty accessories you want to sell, do some research on your current competition. Pay attention to the things their customers are frustrated with and plan your product design around that.
Are their brushes' bristles too hard, causing skin irritation? Then try producing a line of makeup brushes made only with soft, skin-loving bristles that blend makeup flawlessly. Do your competitors' blending sponges suck up all the makeup? Design yours so that it doesn't suck up foundation and concealer.
Read up on customer reviews on your competitors' websites to see what they might be missing in terms of product features. You could also take a look at their range of products and sell beauty accessories they don't carry yet.
Customize the Product's Design and Features to Make It Your Own
Before you select an arsenal of beauty accessories for your business, make sure you can do something different with them. You won't go anywhere if you just sell the exact same products as other accessories brands.
Your private label beauty accessories need value-added features. There's no need to completely re-invent a product — they exist and are loved already for a reason. But a few tweaks and adjustments can make them more relevant to your customers' lives.
If you're thinking of coming out with beauty sponges, try fashioning them from a softer material than usual. Consider making them different sizes and shapes as well for different parts of the face. Another idea is to make a more ergonomic handle design for brushes, like adding an easy grip feature.
Have a Solid Game Plan for How You'll Source or Manufacture Your Products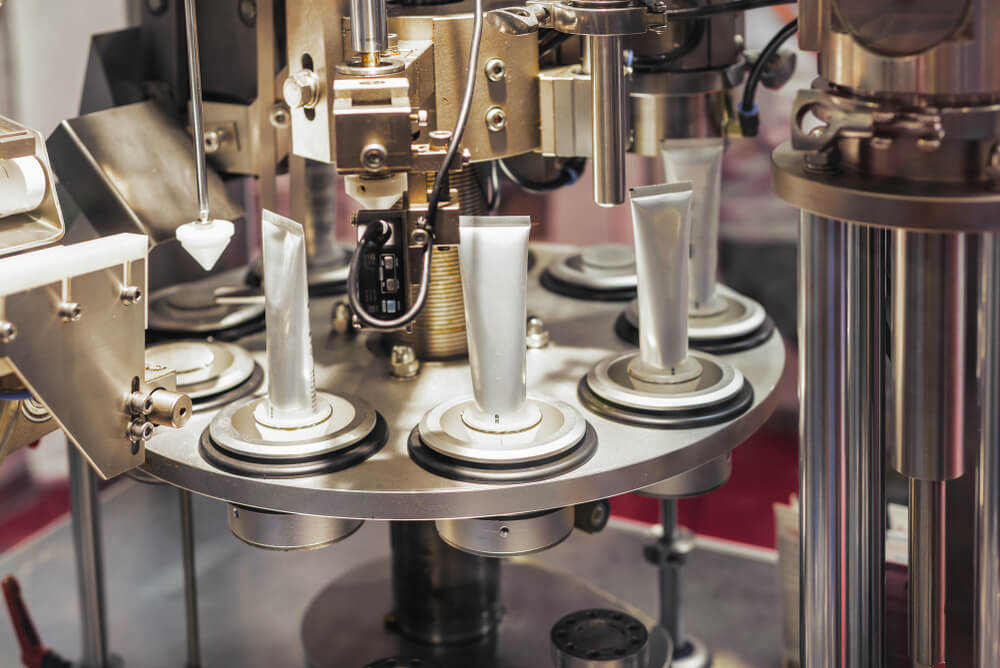 Before choosing what beauty accessories you want to carry, make sure manufacturing them is actually feasible. There are many ways to produce beauty goods, depending on what you're comfortable with and how hands-on you want to be with the process.
The simplest way to do it is DIY. You can craft all your beauty accessories by hand if you want, but you'll need to learn exactly how to do it. This can take a lot of time. It's also a hassle if you're a one-person team and have lots of orders to fill.
You can also buy and sell from wholesalers who can supply you with the inventory. But because you'll just be buying a ready-made product, it won't give you an edge because it doesn't have the value-added features you can customize.
Private labeling seems to be the best option. This gives you a way to design and call all the shots about your beauty accessories. And then, you can sit back and relax as a private label company produces your goods for you. It's convenient and gives you the control you want.
Be Sure You Partner Up with an Esteemed Private Label Company
Partner only with a good, well-established private label company like FLPL. That way, you can be assured of high-quality products in every batch of manufactured beauty accessories. After all, consistency is key when selling beauty products.
FLPL will help you brainstorm what products you want to sell and what features they should have, thanks to our expert R&D team. With the number of beauty brands we've worked with in the past, we know exactly what we're doing.
And it doesn't stop there. We'll also help you create a brand look aligned with what you want to stand for as a businessperson. We'll even help out with imports and logistics. We'll take care of your products in our warehouses until they're ready to be shipped out to your stores or customers.
Conclusion
While all these strategies and ways of thinking are pertinent for selecting private label beauty accessories for your business, the most important thing to remember is to be open to new ideas.
Roll with the punches when new, innovative beauty tools come out. Don't dismiss any opportunities to sell what might be the hottest new commodity in the beauty realm. Private label beauty accessories may seem secondary to makeup and skincare, but they might be the key to successful beauty biz.
Whatever accessories you end up choosing, make them your own. Design them in a way that will be beneficial to your main market, and you'll be sure to find success in your business. Most importantly, only work with a renowned private label company, like FLPL, for top-tier private label beauty accessories.