Over the years, FLPL has helped a multitude of beauty and personal care brands reach their full potential by launching products that make people look and feel good. By listening to what the customers want, they were able to cater to the needs of beauty lovers across the country.
But we understand that that type of success doesn't happen overnight. It takes a lot of brainstorming and a thorough understanding of the market to get there. The first step is the biggest and most crucial: figuring out what you want to sell as a new business owner.
It can be overwhelming to choose between so many possible private label products for small business ventures, especially in a growing market like beauty and self-care. To help you make up your mind, FLPL has rounded up seven products you may consider as you launch your very own private label brand.
Why Focus Your Business on Beauty and Self-Care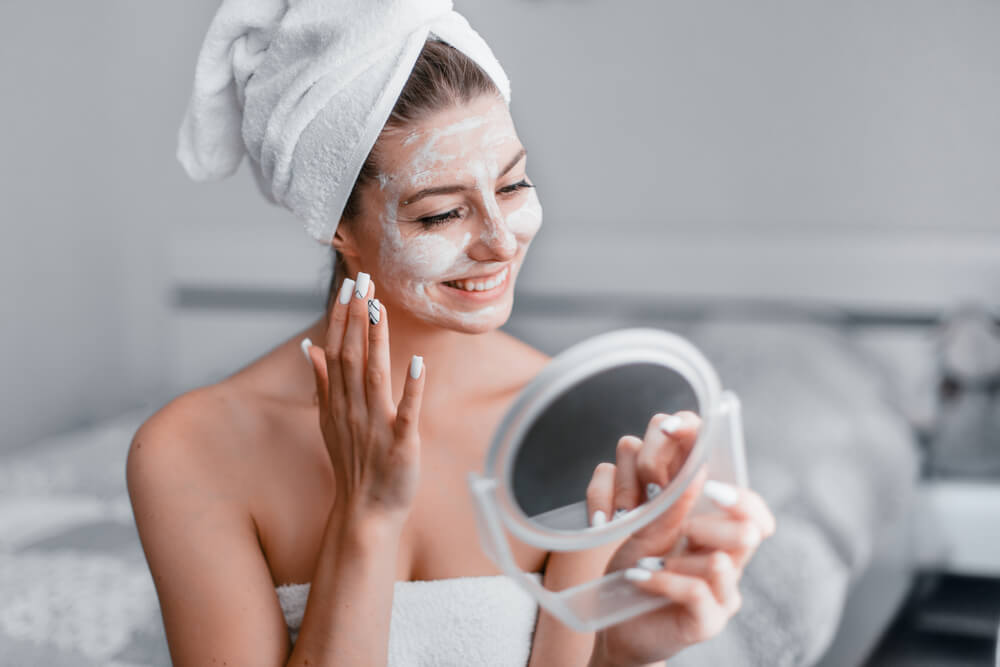 There are tons of industries you can go into when searching for private label products for small business ideas. So why get into beauty and personal care? The answer is simple: it's a booming market projected to grow more and more with each passing year.
As of last year, the global beauty market was worth about 423 billion US dollars, and five years from now, it's expected to breach the 558 billion mark. That only goes to show you how more and more people throw their wallets at anything and everything that will enhance and bring out their beauty.
Aside from just beauty and skincare, people have also found self-care to be a necessity in this day and age. Self-love is pretty much a universal principle now, especially after the super stressful last couple of years we've all had.
Millennials and Gen Z are more aware of the struggles of anxiety and living in fear, so they're the greatest proponents of self-care through skincare, aromatherapy, and more. Because of that, now is the opportune moment to penetrate the market with private label products for small business ventures.
But aside from numbers and timing, you should also consider growing your small biz in the beauty industry because of sheer passion.
If you love all things beauty and believe in taking care of yourself by pampering your skin and body once in a while, there's no reason you shouldn't anchor your company to this booming industry. After all, to sell a product effectively, you have to care about and enjoy it yourself.
Choose A Product You Know Will Solve Consumer Problems
It's not as simple as picking out a product you like, pressing a button to manufacture lots of it, and then start selling. A lot of thinking has to go into choosing private label products for small business ventures.
You have to consider the "why" of your customers. Why will they like your item? Why will it have a place in their everyday life?
In short, you have to sell not a product, but a solution to their everyday woes and problems. If you don't show them how your beauty products can help them out, they won't find your brand relevant and you can kiss that profit goodbye.
Highlight the benefits of what your brand sells. Talk about which ingredients nourish the skin and can alleviate their pressing skin concerns. You're not selling shampoo; you're selling a way to get bounce and shine back to the hair. And you're not marketing eye cream; you're giving them a youthful glow to otherwise dull skin.
Need a bit of help deciding how you want to run your private label beauty brand? Here are seven of the best beauty and self-care products you can consider for your small business, and the "why" you should focus on when creating and marketing them:
1. Anti-Aging Serums to Beat Pesky Wrinkles and Age Spots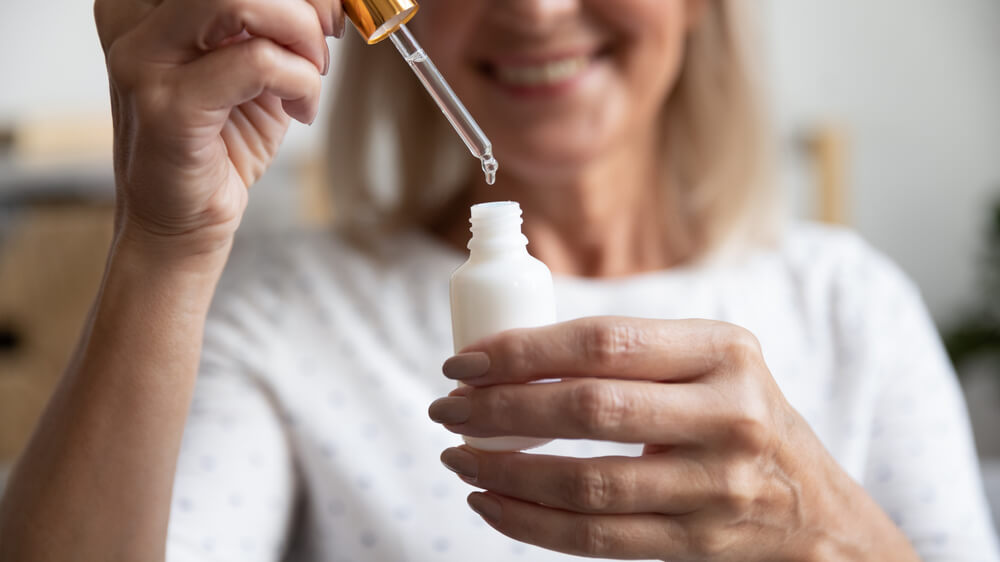 Any skincare lover knows that there are many types of skincare routines you can build. Some will benefit the most from an acne-fighting routine, while those with dehydrated skin are in dire need of a moisturizing one.
But it may surprise you to learn that one of the driving forces of the skincare industry today is the more mature women building up their anti-aging regimens. The older you get, the more your skin needs help to maintain firmness and hydration. Plus, it's older women who have the cash to splurge on high-end skincare.
There are lots of good anti-aging products out there, like rich night creams and exfoliators that shed dead skin cells from your face. But the crème de la crème of anti-aging lies in the serums.
When formulating your anti-aging serums, use holy grail ingredients like retinol, hyaluronic acid, collagen, and vitamin C. For something more creative, FLPL can help you make serums with encapsulated star ingredients, or add a little more opulence by infusing the formula with gold or caviar.
When it comes to private label products for small business ventures in the beauty world, anti-aging serums should be at the top of your list. Not only will your brand name be a staple in every woman's anti-aging journey, but you'll win the entire skincare game by offering age-defying products.
2. Soaps, Scrubs, and Bath Salts for the Ultimate Shower Experience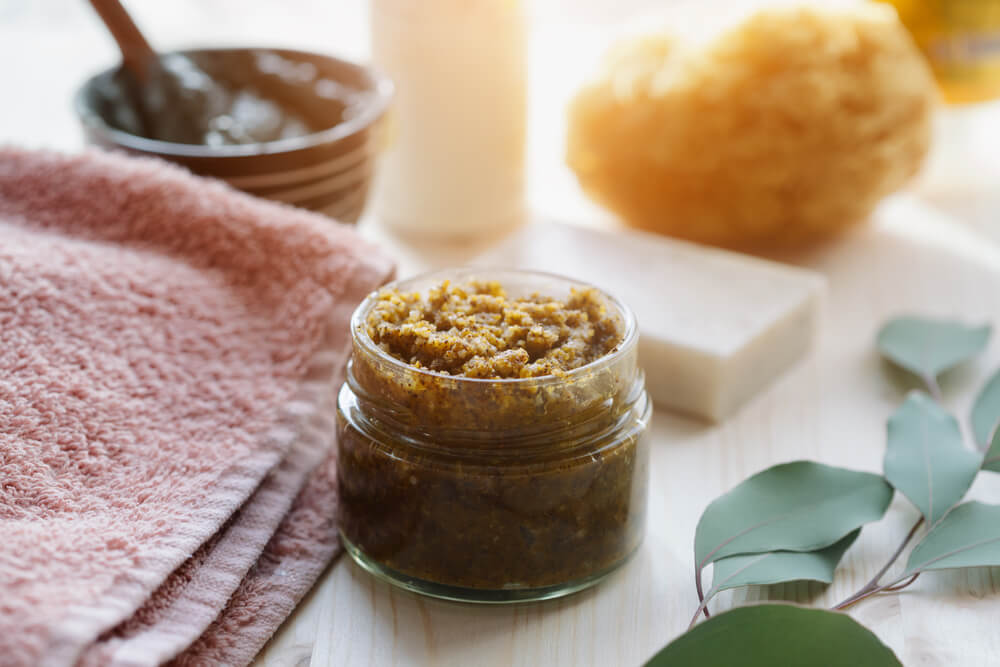 The face isn't the only part of the body that needs pampering. You also have to make sure the rest of the skin isn't being neglected. The best way to give your customers a bit of royal treatment from head to toe is with a great bath. You can do that by offering them a range of luxurious bath products.
Soap is an everyday necessity, so many would say it's a parity product. Every brand carries it and all soaps do the same thing anyway, so why bother going for a new brand? Make sure your soap has something new and special, whether it's a powerhouse hero ingredient or a unique scent.
Next up, we have scrubs. What's fantastic about scrubs is that they come in many forms, depending on how abrasive you want the exfoliating effect to be. You can choose between crushed espresso coffee, mineral-rich mud, salt, matcha, and more. Infuse them with your fave nourishing oils, and you've got yourself a winner.
Scrubs leave the skin super smooth, which is very helpful in the dry, winter months. It also makes your complexion look brighter and more even in tone.
Lastly, you can look at bath salts too. It's a simple way to give your customers a spa-like experience in their very own tub. These salts make an average bath feel like a dip in real hot springs!
3. Makeup Tools to Elevate One's Beauty Collection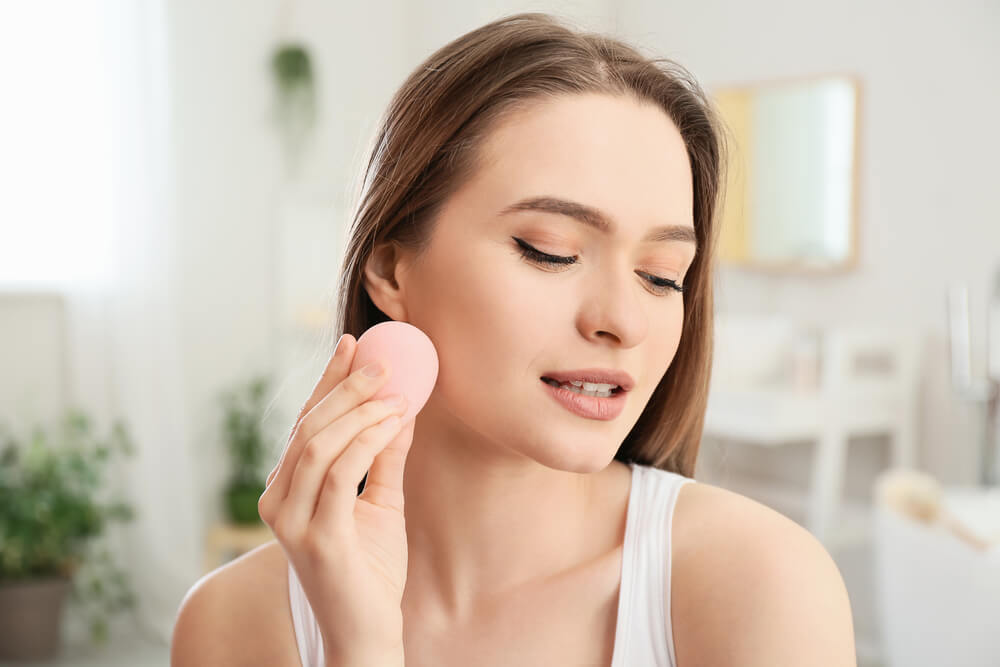 Having a good makeup collection isn't enough. If you have expensive foundations and buttery eyeshadows but only use your dirty fingers to apply them, it's a waste of a good product. For smooth, easy, hygienic application, make sure your business carries tools like sponges and brushes.
The rise of the Beauty Blender has paved the path for all kinds of beauty sponges, from teardrop-shaped balls to ones made of plush microfiber material. Some might feel they're unnecessary and over-the-top, but using your fingers to put on makeup can pose a health hazard.
See, you touch hundreds of things every single day, from money to elevator buttons to the sweat you wipe from your forehead on a hot day. That means your hands can have millions of germs and bacteria crawling all over them.
When you touch your face with these fingers while putting on foundation or eyeshadow, you could expose your complexion to p. acnes — the bacteria responsible for pimples due to clogged skin.
Protect your customers from breakouts by carrying tools like soft brushes and precise beauty sponges. They might not be essentials, but they're an awesome way to help your loyal customers apply their makeup properly.
These tools are among the best private label products for small business owners who love beauty, not because they're beneficial for all makeup users, but also because it gives customers a chance to elevate any existing beauty collection.
4. Ride on the Aromatherapy Trend with Essential Oils
Another option for private label products for small business owners in the self-care space is therapeutic essential oils. These oils are potent essences extracted from plants and flowers. They smell of sweet, citrusy, floral, or earthy scents that calming the nerves — perfect for unwinding when you're stressed.
Wellness and holistic health are of the utmost importance now, especially to younger audiences. And their use of aromatherapy and essential oils is not about vanity — it's about alleviating anxiety, a prevalent issue among women today.
Mix and match the best essential oils to create signature sets and blends for your private label business. Make use of crowd favorites like lavender, orange, and peppermint oils to make sure your flagship blends sell like hotcakes.
Create calming, soothing formulas with your essential oils that anyone will love to diffuse in their homes to relax after a long week or use to give themselves a scalp massage when they have headaches.
These little bottles of botanical goodness are your key to jumping on the aromatherapy bandwagon to be a sure hit. When it comes to private label products for small business ventures under self-care and wellness, nothing compares to essential oils.
5. Heated Tools to Inspire Creativity in Hairstyling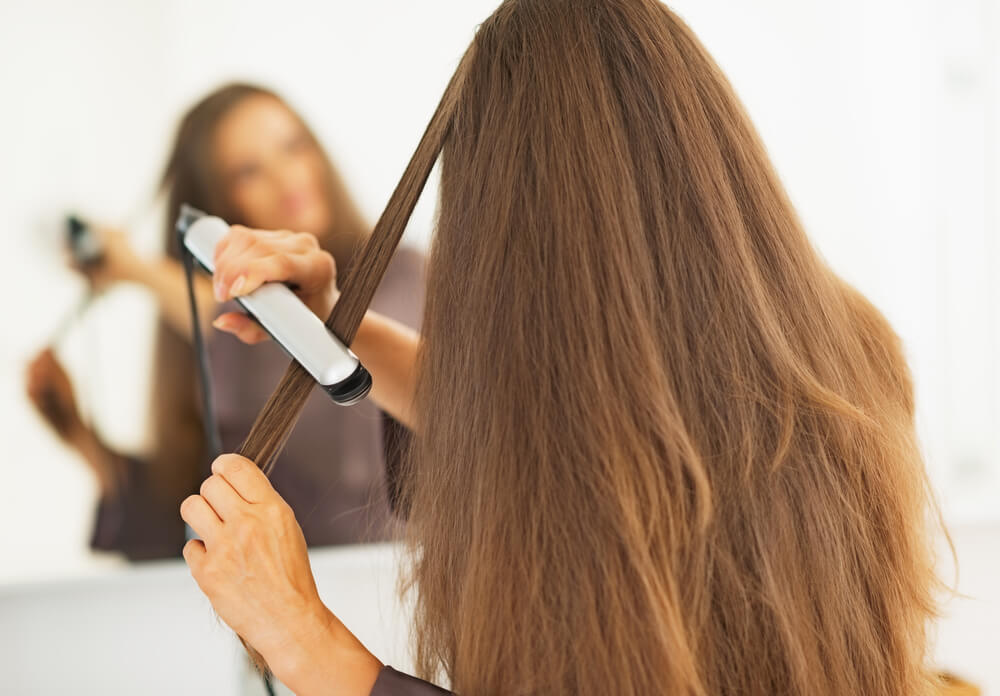 Wearing your hair the same exact way every day can get boring. Allow your customers the flexibility and creativity of styling their hair in different textures with a collection of hot tools.
Flat irons, curling wands, and blow dryers are terrific weapons to change up their hairdo every day. They're great for catching up on the latest hair trends, from shaggy curtain bangs to voluminous retro waves a la Farah Fawcett and Cindy Crawford.
To make your heat stylers extra appealing, make sure they're less damaging than those from generic brands. Design your tools to have temperature controls and advanced, ceramic plates that are healthier for the hair. The R&D team at FLPL can help you out with those hair product details.
6. Hair Masks and Conditioners to Repair the Tresses After Styling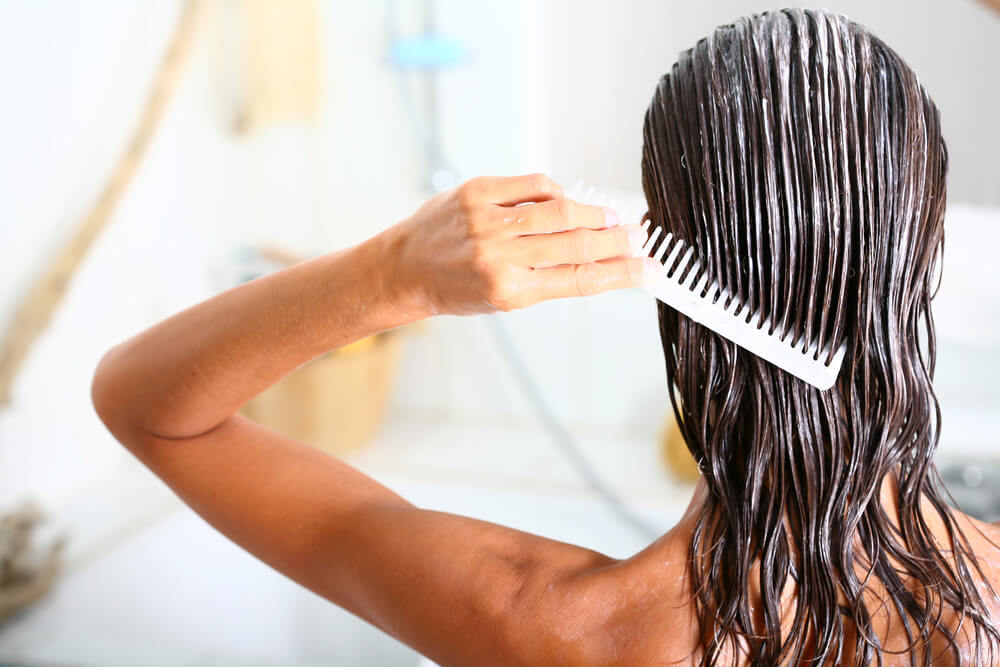 Styling your hair with heat daily causes damage to your precious strands. See, hair is made up of keratin proteins to give it strength and structure. And when your hair is exposed to high levels of heat, you end up obliterating those protein bonds, leaving your hair brittle and dry.
So if you're considering hot tools as some of your private label products for small business ventures, you should think about carrying reparative hair masks and conditioners as well. Moisturizing, nourishing hair care products help strengthen and fortify the hair again, no matter how many times you straighten or curl it.
You can even formulate a leave-in conditioner to be used as a heat protectant before styling with your brand's hot tools. This leave-in can coat the hair to keep burning and heat damage at the minimum, protecting your customer's hair from dehydration and fragility.
7. Grooming Products to Give Men the Smoothest Shave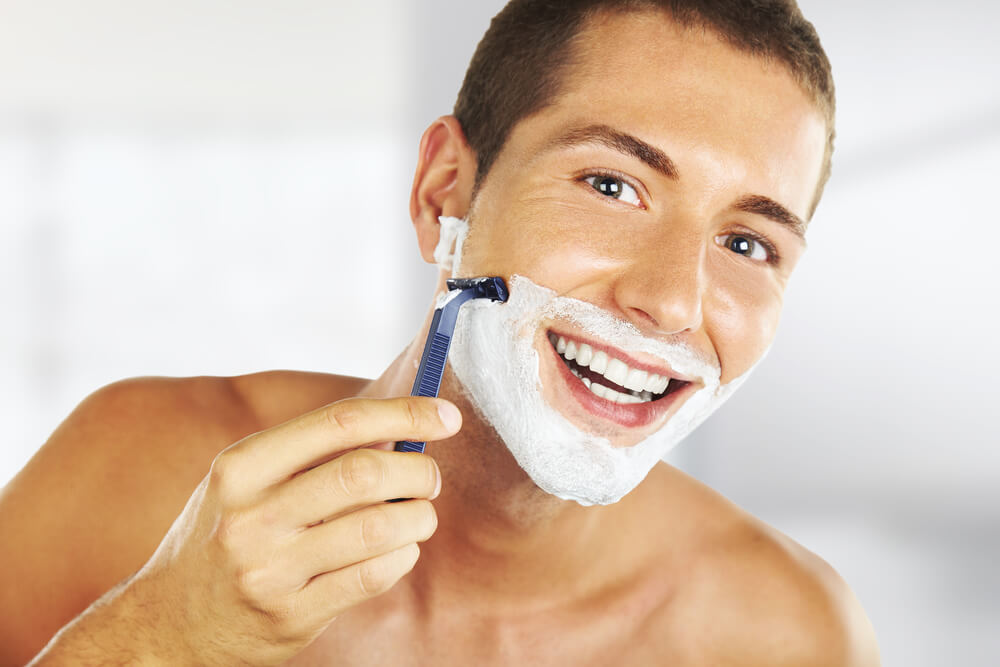 We can't forget the men in our lives. They need personal care too! Carry products for this often neglected segment of the cosmetics audience with grooming products, from shaving gels to aftershave balms.
Encourage your male customers to be more open and confident about practicing self-care. After all, everybody has to have good hygiene, and having fancy shaving products is nothing to be ashamed of! It's just a bonus if they use high-quality products — and that's what your private label will give them!
These products make for excellent presents for Father's Day and birthdays. It saves the female customers the trouble of finding the special guys in their life a gift!
Conclusion
There are dozens of beauty products you can choose from when thinking of what to sell in your new company. The cosmetics industry is huge and continues to boom every year, and there are tons of sub-segments to consider. There's bound to be one you'll have your heart in.
Whether you go for luxury skincare or accessible makeup and hair tools, the most important thing is that you know what solution or purpose your brand provides.
Private label products for small business ventures aren't just goods with pretty packaging — they should be able to make your customers' lives better, too. Put all the effort you can into formulating and designing your products to be able to keep your brand promise.
Already have a beauty or self-care product in mind for your private label? Hit us up and let's make some magic happen!