Nowadays, it seems like it's every brand's goal to go viral. It's always a fight to see which label can make it to the top trending topics on Twitter to gain more traction and awareness among potential customers. And it's a reasonable goal. After all, being on-trend means more word-of-mouth.
One quick way to catch people's attention and get everyone talking (and buying!) your private label beauty brand is by banking on the top industry trends. A brand will not survive if it doesn't know how to adapt to what people want at any given moment. Instead, it will lose relevance.
And no, following a private labeling customer beauty trend doesn't necessarily mean selling out and randomly jumping on a bandwagon. It's a technique in itself, from scoping out relevant trends related to beauty and then using it as inspiration to enrich your business and product offerings.
Not convinced that staying on top of a private labeling customer beauty trend will help your business? FLPL is here to explain how it can make your beauty biz more timely and relevant.
Private Label Brands Have an Advantage When It Comes to Trends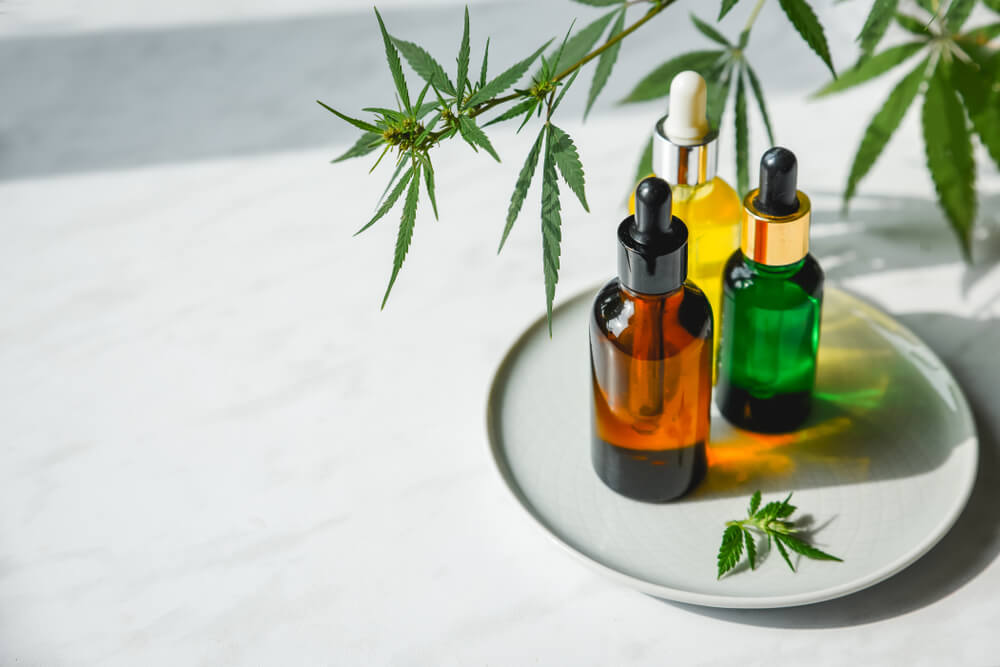 When private labeling beauty products, you control most if not all of what your product is. You brainstorm your label's name, brand promise, and the product offerings you want to sell. Then, a third-party private label manufacturer (like us at FLPL!) helps you produce those goods on a grand scale.
Aside from the convenience of it all, the best thing about private labeling your business is that you call the shots on every single thing. And since you'll likely work with your private label partner to produce just small batches of your goods each time, it's easier to tweak your formulas and packaging.
That means that you have the advantage of quickly adjusting and tweaking your products according to any new private labeling customer beauty trend that makes waves.
Bigger, more established companies have to go through a long process to come out with new products in line with these industry trends. But since you have a small operation and are working with a private label partner, you can beat them to the finish line and ride on the trend before they do.
That's a huge business opportunity if you want your brand to catch attention and be remembered. Private label brands often need an edge to compete with bigger companies. Acting fast and riding on a trend first is an excellent one.
Following Industry Trends Will Make Your Brand Fresh and Relevant
Following trends is a great idea if you want to breathe new life into your brand, especially if it has the reputation of seeming traditional and old-fashioned. It's a way to be more creative with your offerings and find a newer, more relevant place in your customers' lives.
Embracing a private labeling customer beauty trend may be just what you need to make your business feel more modern and create a connection with your audience. It will help you stay top of mind especially with younger audiences who like to keep up with trends of any form.
And it's not just about being "hip" or "cool." Being aware of trends and rolling with the punches when they get popular are also signs that your brand doesn't live in its own bubble. It's not detached from reality and knows how lifestyles change, and can therefore adjust to it.
Trends Can Help You Expand Your Product Lineup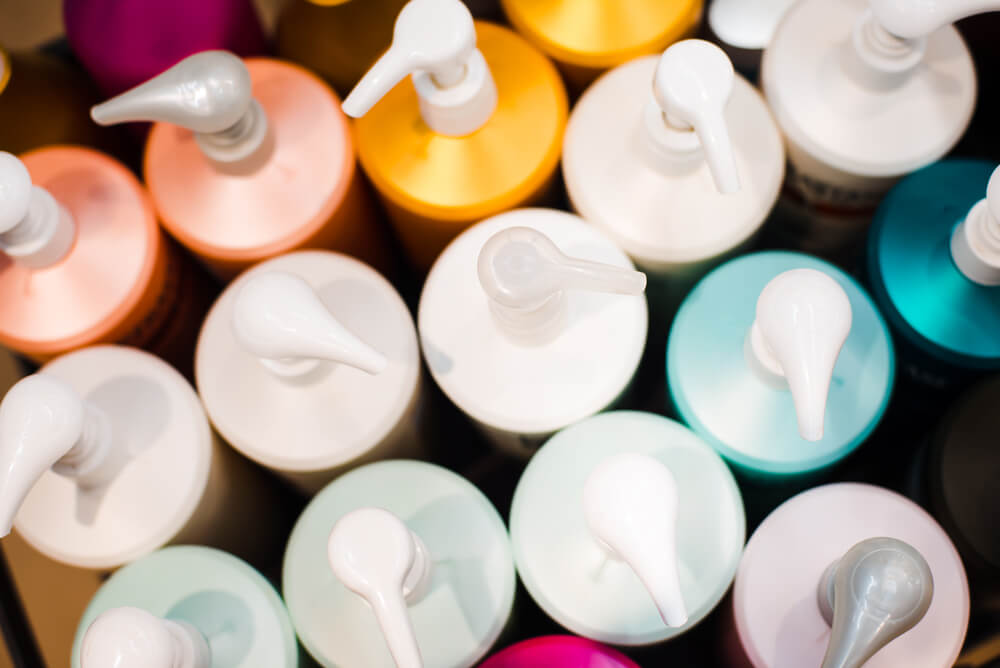 You can also use a private labeling customer beauty trend of your choice to inspire what other products you want to carry in your small business. Understanding trends and new behaviors among your customers can spark business ventures that can improve your brand as a whole.
Let's say you have a beauty business that's focused mainly on hair care products. Your goods' main goal is to moisturize and strengthen hair, especially when it's damaged by chemical processes and environmental aggressors.
But then, while doing some market research, you scope out a new trend about people being able to glam up and go out now that travel restrictions are being lifted. People are excited about looking cute for Christmas and New Year's parties with friends and family again.
One way to adjust to this is to expand your line of items to include hairstyling tools, such as flat irons and curling wands.
You'll be growing your brand positioning from a merely essential haircare brand to something more fun that encourages creativity when it comes to styling hair. That way, your label is present not just during shower time, but also for glamming up afterward.
So, expanding your line doesn't just create a new source of business for you. It also carves out extra space for your brand in your customers' lives.
The More You Follow Trends, The Better You'll Be at Predicting the Next Big One
Like any business tool, digging up trends is a skill that you can master if you do it frequently enough. Always being on top of beauty trends will one day grant you the power of being able to forecast trends that might get popular in the future.
Predicting what trends will take the beauty world by storm sounds impossible since the industry evolves in unimaginable ways every day. And while it's true that no one can tell what the future holds, trends like the newest "it" hair color or best lipstick texture will be easier to spot if you read up on it daily.
Understanding current trends will make it easier for you to tell what new products people will likely lean toward in the future. It's simple cause-and-effect; you just have to be strategic about it.
For example, if bleached, platinum blonde hair becomes all the rage today, more and more people will get damaged, dehydrated hair later on. So, in a couple of months, there may be a bigger demand for nourishing hair care products, like deep conditioners or DIY masks.
Another example that just recently occurred is the trend of skincare as a mental health and wellness tool for de-stressing. It would have been easy to spot this trend one year ago when more people started staying home and getting stressed out about the worldwide pandemic and lockdowns.
What Are Examples of Beauty Trends and How Brands Can Adjust to Them?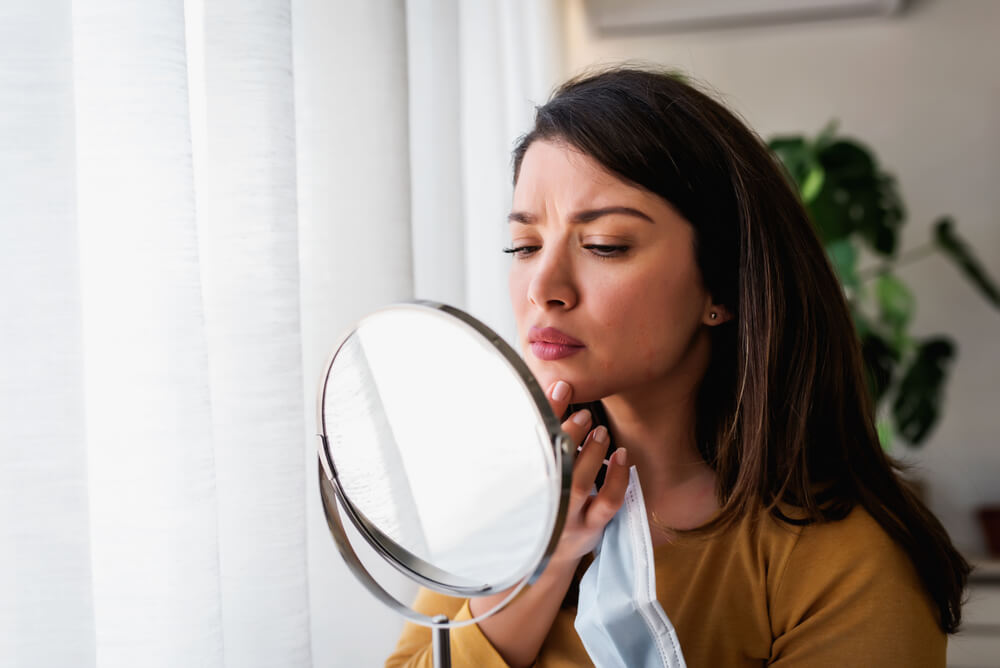 Like any industry, the beauty and cosmetics world changes every day, especially when there are huge world events that cause a shift in customers' behaviors and preferences. Some of them are small, others drastic. But regardless of how big a trend is, there's always a way to use it as leverage.
Here are a few examples of how to turn a current private labeling customer beauty trend into inspiration for what your small business can offer:
Natural and Vegan
First, we have the trend of natural and vegan beauty products. This is a huge private labeling customer beauty trend now that people wish to be more responsible with their personal care options. There's also more consciousness as to what chemicals are applied to the skin.
Today, many people prefer clean, organic ingredients, trading preservatives and dimethicone for coconut oil and shea butter. To ride this trend, focus your products on plant-based formulations. To make it even cleaner, go for environmentally friendly, recyclable packaging. Here at FLPL, we can help you with all of that.
Maskne Solutions
Another super popular trend is solutions for maskne. Now that we have to wear masks whenever we go out, it's more likely that our skin will break out. This is due to the friction caused by cloth or plastic masks rubbing on our cheeks, nose, and mouth area.
To jump on this private labeling customer beauty trend, offer extra skincare products designed to treat acne. Make sure they're lightweight enough to feel comfortable on the skin, even if it's under a mask. That's because thicker creams and serums can end up clogging the pores when wearing one.
You can even go the extra measure of designing practical protective equipment that can prevent acne, such as cute antibacterial masks.
Moisturizing Hand Sanitizers
One more private labeling customer beauty trend that's relevant to the times is sanitizers that disinfect and moisturize at the same time.
Most people spray alcohol on their hands to be extra safe against germs and viruses nowadays. It's a behavior that likely won't change any time soon. But sanitizing often leaves the hands feeling dry and cracked, which calls for more hydrating options.
If you're interested in distributing private label moisturizing sanitizers for your business, formulate them with glycerin, aloe, and other ultra-hydrating ingredients. Get in touch and we at FLPL can help you to come up with the perfect ingredient list.
Trending Topics on Social Media Can Generate Convos for Your Brand
Trends aren't always about what's on the shelves of the biggest beauty brands. They can also come from whatever hot topics, viral memes, and world events your customers are talking about online.
You can use social listening tools to check out what buzzwords and hashtags they're using on popular platforms, like TikTok and Instagram. Then, base your brand's social media posts on that. That way, you're joining an important conversation while still ensuring that your brand is front and center.
Is your target market talking about the changing seasons? Put out content on your brand's socials about building a winter skincare routine. Is International Women's Day coming up? Create a hashtag that celebrates women and then empower them with your line of products.
Staying relevant not just in-store but also online can increase awareness for your private label brand. It can help build your relationship with your audience, making them more loyal to you when they see that you're relatable and can keep up with matters that are important to them.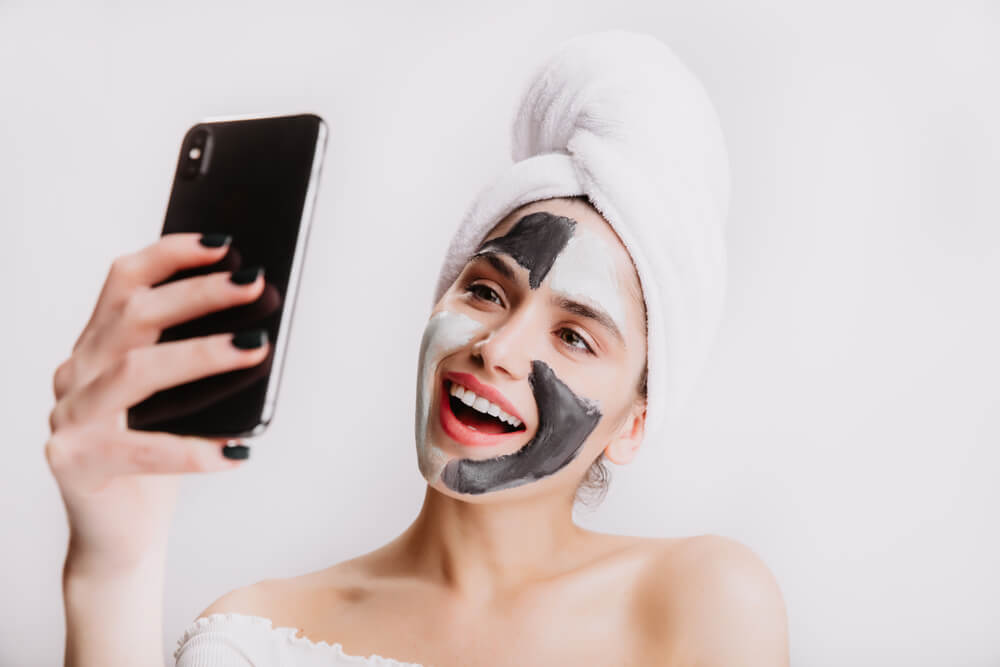 Friendly Reminder: Jumping on Every Trendy Bandwagon Can Be Bad Too
Using trends as inspiration for your business is great for tactical moves, like promotions or social media posts. But if you rely on trends to keep your business going, you might lose sight of your brand's long-term mission and positioning.
You might start making business decisions based on what you think is a sustainable trend but is actually just a fleeting fad. Once that "trend" fizzles out, you'll be left without a solid foundation for your brand to carry on.
Trends are a fun and easy way to get people's heads turning. However, you need to give them something to make them stay. Whether it's a powerful brand promise or a cause that is relevant to women, center your beauty brand on something that won't just lose popularity.
How to Spot New Beauty Trends Your Beauty Business Can Leverage On
There are lots of ways to go out and look for beauty trends for your private label biz to leverage on.
One of the easiest ways to keep track of hot trends in the beauty industry is to do market research. You can do that by conducting surveys (whether online or offline) to ask your customers directly what kind of products they've been looking for recently and why. It's an easy way to gain insights into the market.
You can also simply stay up-to-date with what influencers, publications, and popular online beauty channels are talking about that's related to skincare, makeup, and hair care. Thought leaders usually talk about trends first anyway, and then it slowly trickles down to the rest of your audience.
Conclusion
Running a business takes lots of work already, from sourcing ingredients and materials to thinking of logistics and packaging. Although it takes more effort and added work, following a private labeling customer beauty trend increases your business' potential even more.
Scoping out and adjusting your business to current industry trends makes you more relevant to the ever-changing, day-to-day life of your consumers. It also signals that you aren't out of touch with reality and what your customer base wants in their beauty products.
The more you take your chosen private labeling customer beauty trend seriously, the more your customers will gravitate to your brand. Look for relevant trends to follow without losing sight of your brand vision, and you'll be the talk of the town and swimming in profits in no time.
Need a helping hand? Get in touch with FLPL to learn more about the trends that could drive your brand.