One of the best things about private labeling hair care products is that you can customize them according to your preferences. You get to choose what goes into your formulations, how you present your brand, and the cuteness level of your packaging.
But with this power comes an intimidating problem all private label brand owners face — how to make their goods stand out. This is a huge issue because the market is saturated with hair care brands already. Being memorable is non-negotiable if you want yours to succeed.
Just because you call the shots about every single factor in your products, it doesn't mean you can do so mindlessly. You always run the risk of blending into the background because of how much you have in common with other existing brands in the market.
So, when you are private labeling hair care products, you have to work extra hard to be unique. Here are a few of FLPL's top tips on how to achieve just that.
What Kinds of Hair Care Products Can You Private Label?
There are a plethora of hair products you can venture into, from styling creams to moisturizers that help extend the lifespan of color. It's quite a broad industry. As a result, it can be a bit difficult to choose what you want to focus on when private labeling hair care products.
One thing you can do to narrow down your options is to think about the typical steps in a hair care routine, from cleansing to styling. Then, you can base your lineup of products on that.
The first step in any good hair care routine is washing your locks. To get rid of all the grime and sweat from the day, you need a high-quality cleanser. You also need to follow up with something to bring the hydration back to the hair afterward. If you want your label to cater to that, you should include a shampoo and conditioner in your collection.
Next up is moisturizing the hair. If you wish to help your customers get smooth, hydrated, frizz-free locks, formulate hair masks, leave-in conditioners, and serums for them too.
And if you want to focus on styling, the last step of any basic routine, you can go for products like hairspray, curling gels, and more. These will allow your customers to have a bit of extra fun with their tresses, with your brand still at the heart of their daily hairstyling.
When you know what specific products you're interested in for private labeling hair care, you must move forward to the next challenge: how to make them stand out. Here are several ways you can do that:
Target a Niche Market That the Industry Often Neglects
One of the best ways to stand out when private labeling hair care is to build your entire brand to cater to a niche target instead of a broader audience. This makes an even bigger impact when you focus on a group of people who are often forgotten when it comes to mass-produced beauty products.
A terrific example of a niche market for private labeling hair care is the curly hair community. There are plenty of rules that make caring for coarse, curly hair different, so there's an opportunity to cater to this group if you yourself have thick, coily, curly locks as well (or at least know enough about them!).
For example, super curly hair is a lot more prone to dehydration than straight hair. So when formulating shampoo, make sure it doesn't strip the hair of hydration. And to make sure the curls get enough moisture, your products need to be filled to the brim with nourishing humectants and oils.
Sure, you might not have as wide a customer base as other established brands if you focus on a niche community. But if you do it right and create products that are useful for a specific hair type, you'll have a small yet strong, loyal following that can catapult your private label brand into a household name.
Handpick Ingredients that are Good for the Hair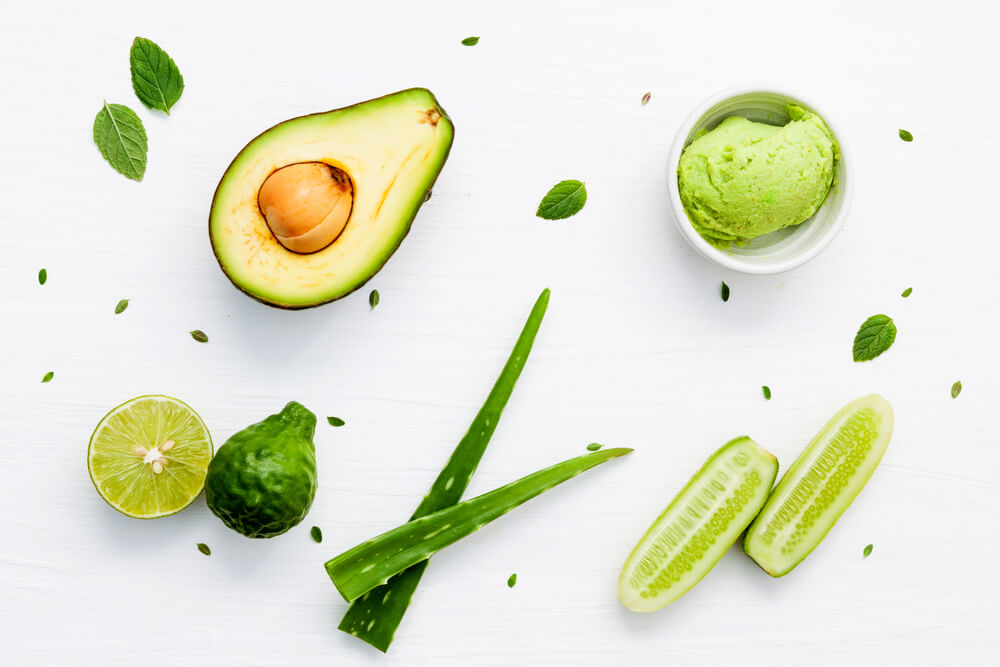 Another way to stand out is to focus on one unique star ingredient across all your products. Intrigue is an important factor when it comes to launching a new brand. Innovative, unexpected ingredients are sure to catch people's attention and pull customers in.
You should still formulate with cult-favorite ingredients you know your customers will love. These can include different kinds of protein to strengthen damaged hair, or argan oil to add sleekness, shine, and hydration back to dull locks. But going against the grain will make your brand stick out more.
Among the strangest but incredibly effective ingredients that can pique anyone's curiosity is beer. Because this party fave is fermented, it contains yeast, which is known to plump up the hair and make it bouncier. It's a super unique ingredient you can experiment with and base your branding around.
If you want to go for something a little less intense or controversial, you can go for more familiar natural ingredients that are still relatively unique in hair care. These include bananas, which are rich in potassium for extra hair strength, and avocados, which are packed with so many healthy fats for intense moisture. There really are so many options out there, and FLPL will be here to talk you through all of them.
Carry Hair Styling Tools and Accessories Too
Although hair care products are a must for maintaining a healthy mane, the real fun is in trying out different hairstyles. It would do you well to include accessories and tools to help your customers achieve this. It also helps you stand out against brands that focus solely on hair health.
Along with hair care products, you can sell blow dryers, flat irons, curling wands, and more. That way, your brand will play an important role in your customers' daily transformation from crazy bedhead to glammed up and ready to head out for the day.
If you're concerned about the damage their hair will incur when using hot tools, you can design your products in a way that will be friendlier to hair. After all, private labeling hair care goods gives you the freedom to improve on existing product designs in the market today. This will really help you to make a name for yourself. After all, your customers want to feel cared for.
One way to do this is to use ceramic plates and barrels instead of titanium ones. Ceramic plates are safer and deal less damage to tresses because they heat up slowly and have a more even distribution of heat.
Make Your Packaging Attractive and Relevant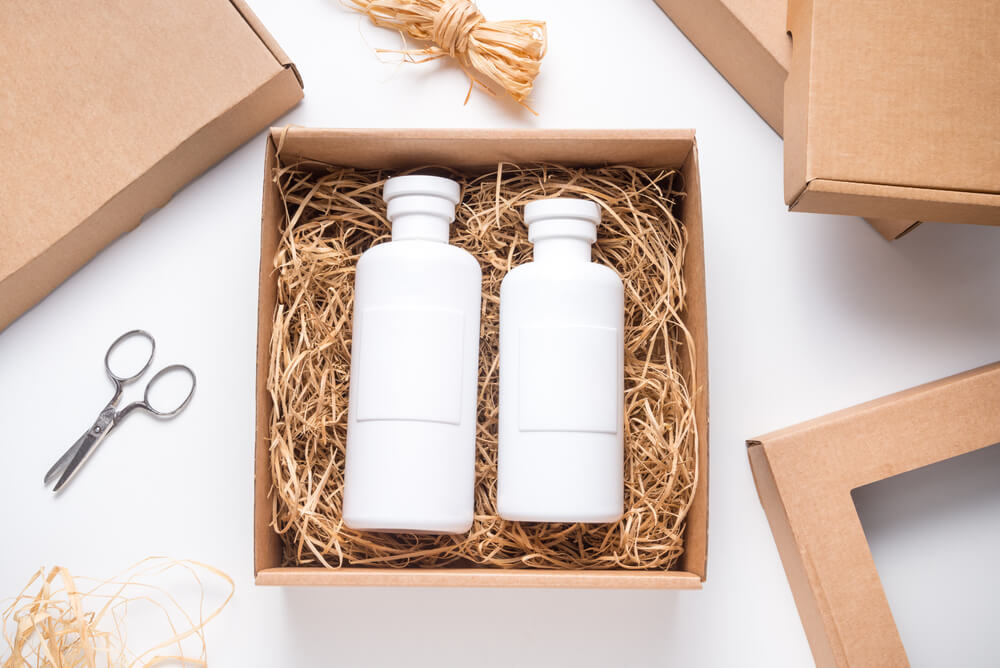 Let your creative juices flow when you work with FLPL's design team to perfect your packaging. As experts in private labeling hair care, we can help you decide what kind of outbox to use for your products — whether it's carton, cardboard, or something a lot more eco-friendly.
But the most important thing you want to achieve when working on packaging is ensuring that it stands out and looks different from your direct competitors. And it's not all about looking flashy with huge fonts and neon colors. It has to be relevant and helpful to your buyers too.
Be strategic when coming up with brand colors because that will help attract people right away. Don't choose colors that have a strong association with other hair care brands. Go for colors that are ownable but are trendy and likable for your target audience.
Another thing you can do to make your packaging stand out is to bank on personalization. Make different box designs per product or maybe even include a nice postcard addressed to the buyer's real name. Anything that will make your customer feel special and heard.
Create Systems to Offer an Entire Hair Routine to Beginners
Most brands offer multiple hair products, and it's up to the customer to pick and choose which ones they want to include in their routine. To stand out from this norm, you can create sets of hair essentials and then sell them as a system.
After all, private labeling hair care doesn't always mean creating multiple products that aren't tied together. Often, it makes more sense to create a cohesive line of products. But it's selling them as an entire set that will make you stand out against other brands.
You can curate hair care routines for specific hair needs too, from moisturization to repairing hair that's been damaged by chemical processes.
This can be very helpful for hair care beginners who don't know yet how to build a hair care regimen on their own. It's also great for low-maintenance women who want to care for their hair, but don't want fussy and complicated shopping sprees just to achieve a well-oiled hair routine.
Ensure That You Have Products for All Hair Types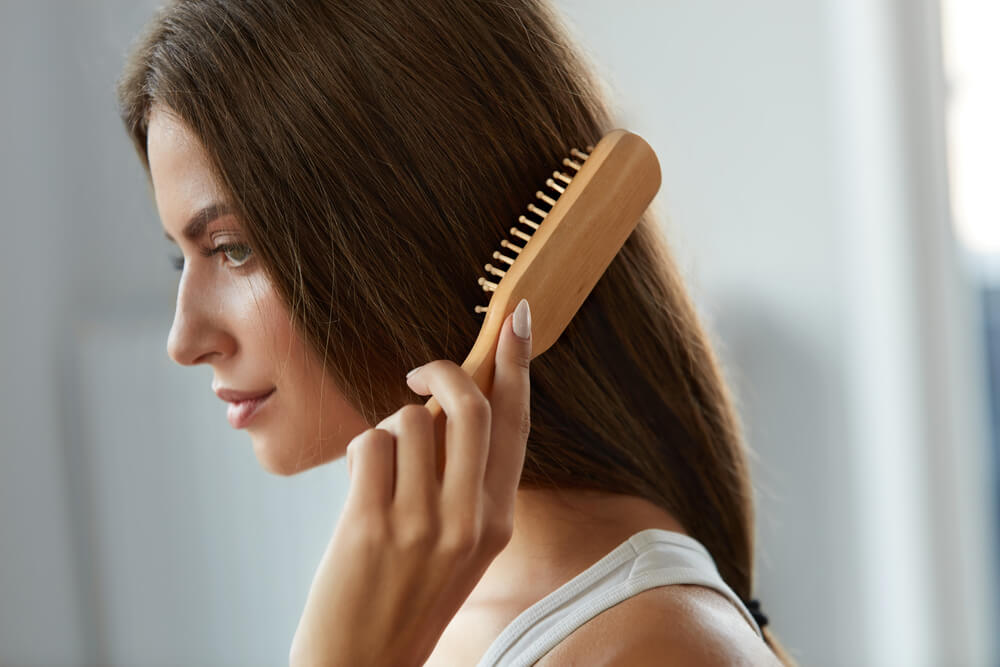 Although it's on the opposite side of the spectrum of targeting niche hair communities, you can also target every hair type to stand out.
Make inclusivity the main mission of your brand by ensuring you have products that can cater to all hair types. That way, you have something to offer everyone. No one will feel out of place when shopping your label. It's kind of like having a wide range of foundation shades, except for hair care products.
Straight and wavy hair types, for example, tend to be finer and less dense. So, you need to have some lightweight options in your range that won't weigh their hair down. Clarifying shampoos also work great for them to add some volume and body to their tresses.
However, you can't leave out those with thick, curly hair that need deep nourishment. Make sure your line also has insanely moisturizing products infused with shea butter or coconut oil. These deliver intense hydration to dry locks while defining curls simultaneously.
Be Clean, Vegan, and Cruelty-Free
The green movement is taking shape not just in food and lifestyle, but also in beauty products. In fact, the number of vegan cosmetic products increased by 175% from 2014 to 2019.
Many people prefer vegan formulations that aren't tested on animals in an effort to make more responsible purchase decisions. So, to be unique vs the many brands that aren't vegan, formulate your hair care products to be gluten-free and mark them as "100% vegan" on the packaging. They'll attract a growing crowd.
Another thing you can do when private labeling hair care is to make sure to include only non-irritating, natural ingredients. This is a great move if you want to ride the clean beauty trend.
Market your label as a brand that never includes potentially drying ingredients, like harsh alcohols and non-soluble silicones. Instead, use coconut-derived surfactants or moisturizing oils like coconut, grapeseed, and jojoba oil.
Have Creative and Engaging Social Media Presence
Standing out from the crowd isn't just restricted to your products on the shelf. Sometimes, you can be remarkable by relating to your audience better than other brands.
And the best way to do that is by being active on social media. After all, this is where your customers likely are all the time. If there's anything the digital age has proven, it's that brands who are present online are remembered more.
Create a content calendar for your brand's social media channels. This will help you to stay active all the time. Make sure your posts are aesthetically appealing. Allow for interaction with your customers through giveaways or interactive Q&A posts.
Other creative posts you can come up with can be to educate your customers on your products' key benefits and ingredients. Or, show off your cute products and packaging in Insta-worthy photos. It won't be long before influencers are doing the same!
Conclusion
Turning your passion for hair care into a private label business is a wonderful idea if you know the ins and outs of taking care of your hair. But you can't just design products based on what you've seen and enjoyed from other brands in the past. You'll need to take extra measures to stand out and be remembered.
Whether it's through a unique star ingredient or careful attention to a hyper-targeted audience, there are lots of ways you can make your hair brand stick out like a sore thumb. Just listen to FLPL's tips above, and private labeling hair care products that people will gravitate toward will feel like a breeze.