You've formulated the perfect skincare products and have proven through stringent testing that they're effective. You and your trusted private label manufacturer have already talked about which warehouse your products will be sent to. You've even picked out the cutest bottles and boxes for packaging.
Now, all there's left to do is create your beauty label design that's going to be slapped on every product for customers to see. But the question is, what needs to be on a beauty product label? Is there a formula to follow? Are there non-negotiables that every beauty product must have on its label design?
Perfecting your label design is important if you want to grab attention and convince your customers to buy your product. It's a way to bring your products to life through descriptive words, important information, fun facts about the formula, and pertinent safety information.
But again — what needs to be on a beauty product label? FLPL is about to explain every single thing you need to ensure is on your label design before you launch your next product.
Why It's Important to Have an Attractive and Informative Beauty Product Label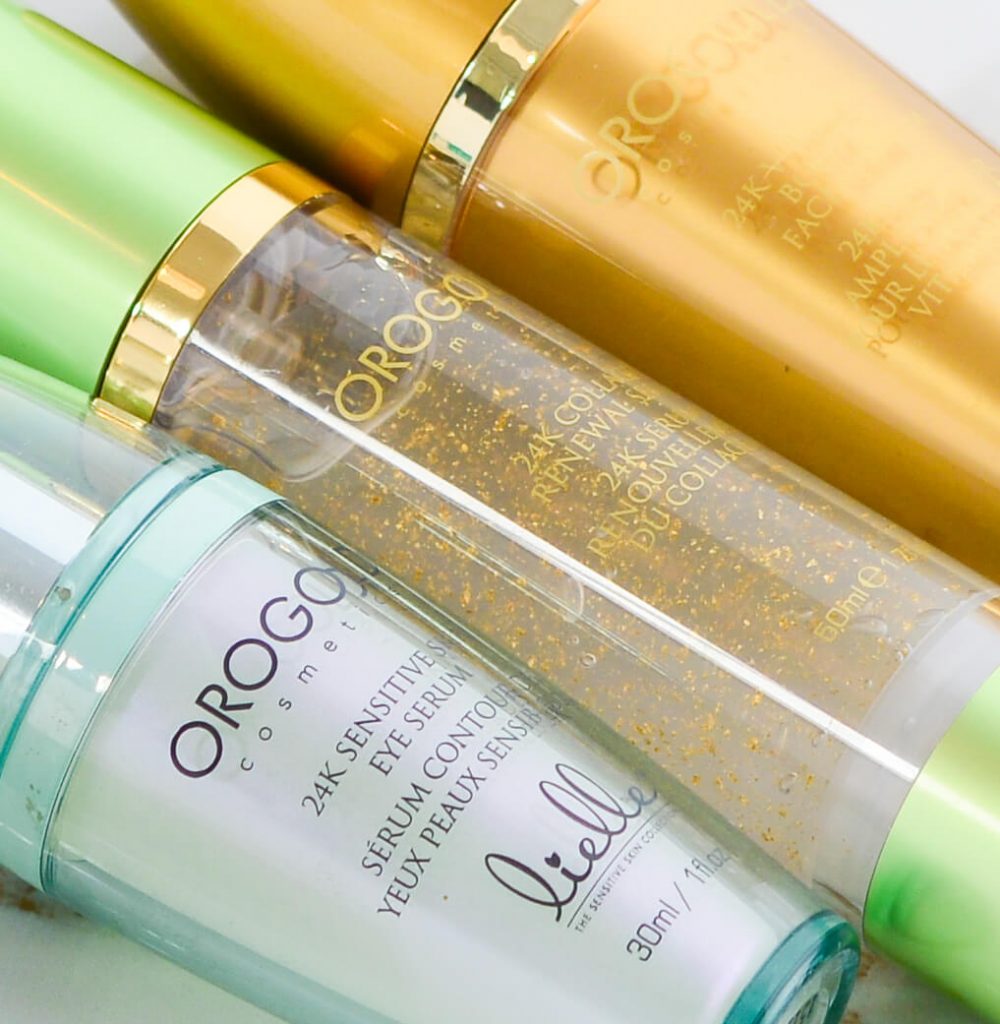 There are two major reasons why the labels and the information plastered on your product packaging matter.
The first has to do with the creative bit. When your product attracts and excites the customer reading through the label, you make a good impression as a brand. This will likely lead to a successful sale. Or, if not, at least a way to make your mark and be remembered by the customer.
So, it's highly important that your label design stands out, much like your product packaging. Whether it's an everyday beauty accessory or luxurious soap, it needs to have creative copy and information that will entice people to try it out.
Standing out is a must because you have so much competition in the beauty space. You need to engage the customer as much as you can to make sure they pick your product above every other option. You can do that by talking to them through your product label design.
The second reason why you need to think your label design through is that you want your customer to take away as much information as possible about your brand and beauty product. However, you need to do so in a way that won't overwhelm them. You need to strike a balance.
Today's skincare lovers place a lot of value on information (we'll talk more about that later on!). Your label design is an awesome way to tell them everything you can about what you have to offer.
So, you need to know how to maximize that space. You need to think thoroughly about what info to include, and what can be omitted.
FLPL's Art and Design Department Has Got Your Back
Here at FLPL, we help not only with researching the best formulas and making beautiful packaging for your beauty products. If the need arises, we can also help you perfect your label design.
Our experienced art and marketing team and brand consultants can help you discern what information you need to include in your label design, plus craft it in a creative way that resonates with others. And since design is their forte, they'll even help you put it together in a look that's cohesive with your brand.
So, what needs to be on a beauty product label? Here are the seven things you should consider including in yours.
1. Your Beauty Brand's Name, Logo, and Slogan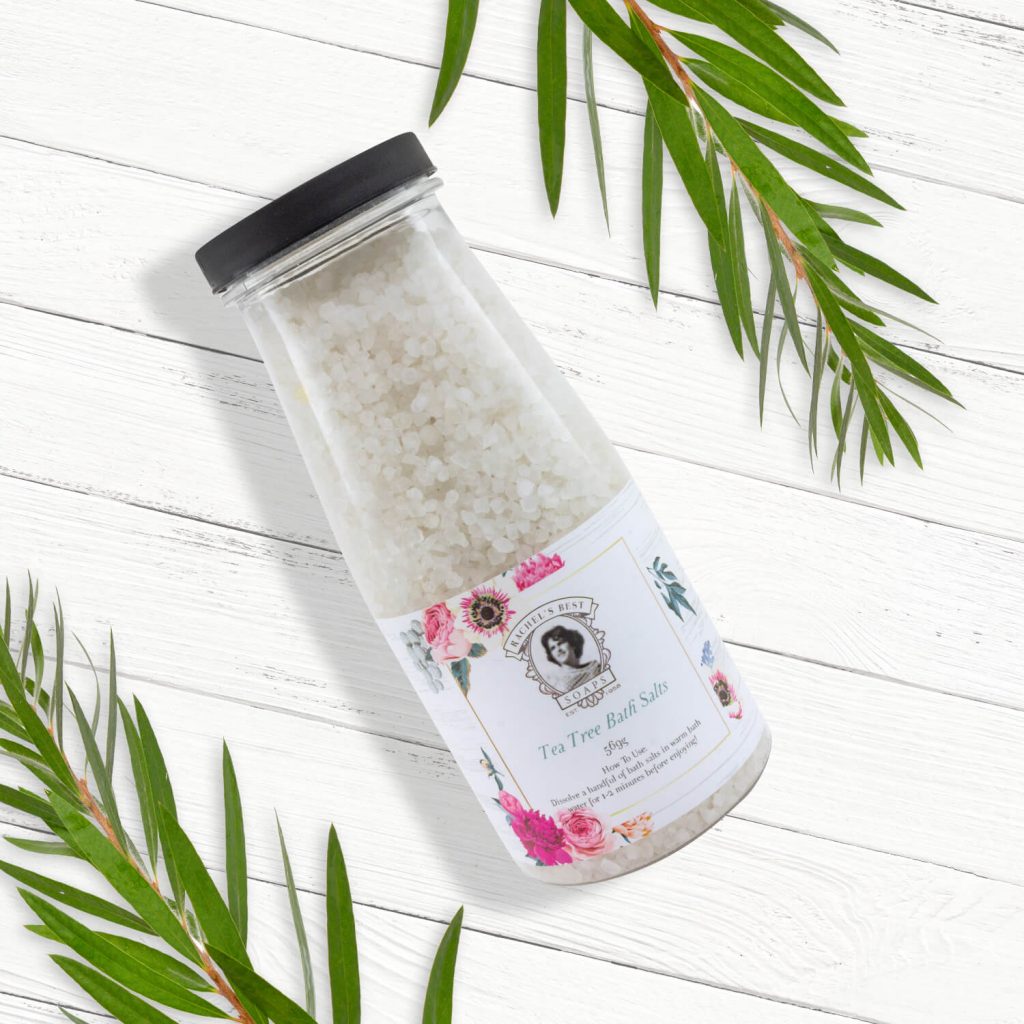 When you ask yourself, "what needs to be on a beauty product label?", you should have two very easy answers in mind: your brand name and its slogan. This is as basic as it gets in a product label design. Without slapping your name onto the product, how will anyone know it's yours?
Putting your brand name in your label design is a no-brainer — a non-negotiable even amateurs don't forget. If you have a cute little logo, you can include it beside or above your brand name.
Make sure the name of your brand is front and center on the label design. You could have it in a bigger font size than the rest of the information on the label to make sure people remember your company name.
If you're a new brand that's trying to get its brand personality and advocacy across, you might also want to include your slogan if you have one.
A slogan is a great way to communicate the essence and purpose of your brand — something that your brand name can't always do. So, if you think it will help people remember your products, put your short, easy-to-remember tagline underneath your brand name too.
2. A Description of Your Product and How it Benefits the Buyer
Before asking yourself "what needs to be on a beauty product label?" related to the formula and manufacturing of your product, you must first tell your customers the most basic, obvious facts — like what your product even is.
Craft a creative, enticing name for your product, and then fool-proof it with a definition of what it is. You can't just say you're selling the Radiant Dewy Glow Cream — you need to be descriptive about it and label it as a "daytime moisturizer" underneath too.
This is super important for basic hair care products, too. Shampoos and conditioners from the same line of products usually come in similar bottles. To differentiate them, label them straight-up as "Step 1: Shampoo" and "Step 2: Conditioner", so your customers know which is which.
If you want, you can also explain the benefit of the product to your customer. Your night creams can have a qualifier of "hydrates and softens the skin as you sleep," while specialty serums can be touted as a "lightweight hydrator before moisturizer" on your label design.
3. Instructions on How to Properly Use Your Product
Clear directions are a must for skincare and beauty products. This is especially the case for products that aren't exactly staples and are only supplementary in a beauty routine.
Putting instructions on your product label ensures that your customers will use it properly and will get the intended results. If they don't use it the way it was designed, your product formulation and creation will be for naught.
For example, bath bombs aren't found in your average bathroom. It's more of a luxury bath accessory for those who like to pamper themselves as they wash their body. So, if you're selling bath bombs, make sure your label has instructions on unwrapping and dropping the product into the bath.
The same goes for the likes of instant anti-aging syringes. Directions can make a product like this seem less intimidating. Explain how easy it is to use the product to make it less scary for first-timers. Enumerate it step by step to make it even simpler.
4. A Splash of Your Brand Personality Through Colors and Creative Elements
Creating your product label isn't related to words and information alone. You also want to inject a bit of creativity and design elements into it.
Make sure you use your brand's signature colors in the label, as well as icons and symbols that relate to your brand. For example, if you're an organic brand, like a CBD beauty brand, use lots of greens and drawings of leaves and plants.
Meanwhile, if you're a minimalist, subdued brand, go for pastels and neutrals. You don't need to inject drawings and icons if you think it's not aligned with your brand. Don't be tempted to put design elements in your label just to fill it up. Sometimes, negative space is easier on the eyes.
You might get overwhelmed by the info overload as you ask yourself, "what needs to be on a beauty product label?" But whatever you do, don't forget to be playful and creative.
5. The Product's Key Ingredients and What They Do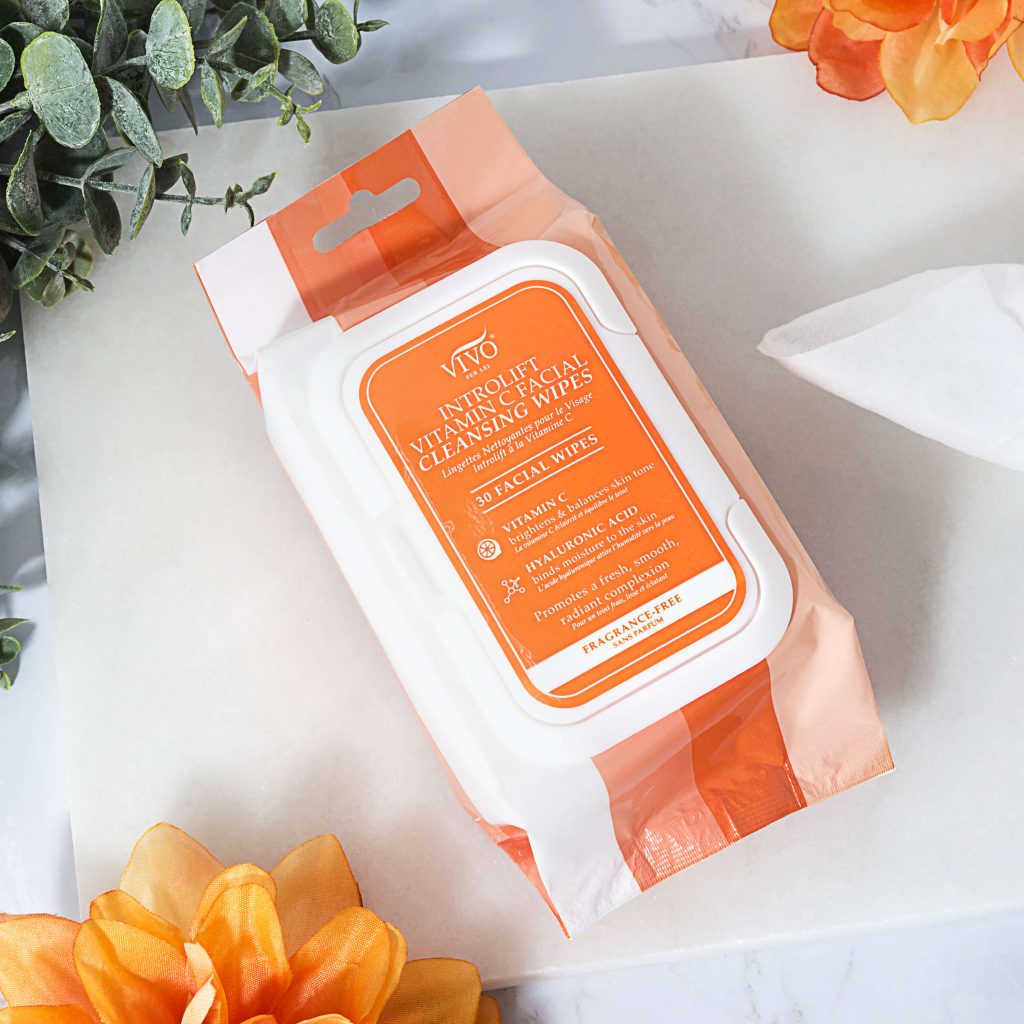 The new generation of skincare lovers (namely, the Gen Z and Millennials) are proud "skintellectuals." A skintellectual is the kind of beauty product lover that knows their stuff — someone educated about all things skincare and the science behind it.
This can be attributed to the younger generation's access to the internet, where they can do research on their favorite thing in the world: skincare. They know which oils are comedogenic, which AHAs fit each skin type, which ingredients are bad for the oceans, and more.
Next time you ask yourself, "what needs to be on a beauty product label?" think of the skintellectuals. And what do they want to see on your product? Easy: ingredients.
You can't win skintellectuals over with fluffy marketing words. They want to see every ingredient in your product. So, make sure to list it down at the back of your label. If you can, make a few key ingredients stand out a bit and share information about what they do for the skin.
So, if your face mask contains coconut oil, shea butter, or hyaluronic acid (fan faves for moisturizing goodies), say it outright on your product label. If you have ingredients that give you an edge, like resveratrol, gold, diamonds, or bee venom, say this too.
6. Important Cosmetic Labeling Claims Your Customers Will Gravitate Toward
Today, skincare shoppers are incredibly conscious about how clean their products are. Organic, vegan, sustainable skincare and beauty isn't just a trend anymore — it's a way of life. So, it's important to include claims that might attract them to your product.
Luckily, you don't need FDA approval for cosmetic product labels. But if you want to put a claim on your label, you must provide proof that your product falls within that category. Here are some of them you might want to include in yours:
"Certified organic" if you have proof of agricultural ingredients in your formula.
"Cruelty-free" if your products didn't undergo any animal testing
"Vegan" if it doesn't include animal byproducts
"Hypoallergenic" if it's proven that there are fewer allergic reactions when using it
"Made in the USA" if it's locally manufactured (this one's great for targeting patriotic customers!)
7. Manufacturing Details, Like Best-By Dates, Weight, and Other Technicals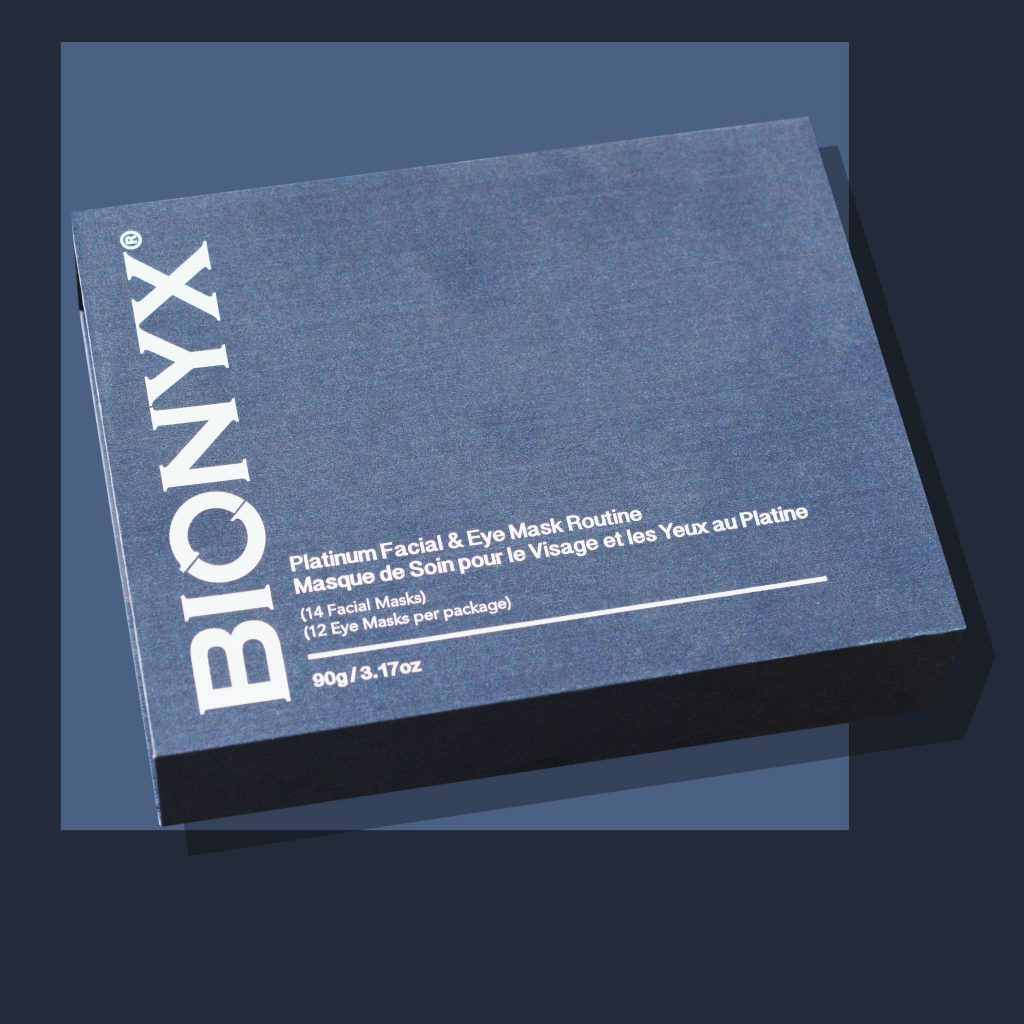 What needs to be on a beauty product label? Not just the fun, creative stuff, we'll tell you that. You also need to put all the manufacturing and technical information on it as well. Here is some of the data you might want to include for full transparency with your buyers:
Net weight: This is important so buyers know how much product they're getting in your bottle.
Expiration date: You don't want your customers using products when they're no longer good for the skin, do you? Make sure you have a best-by date or at least a "period after opening" symbol on your label so people know when to toss it.
Manufacturer: Put details about your company, like a telephone number they can call in case of adverse effects and serious complaints.
Health hazards: Note if the product is flammable, not recommended for certain people (children or pregnant women especially), etc.
Conclusion
Creating a formula with the best ingredients and most attractive packaging is one thing, but making sure that every bit of information about your product is on the label design is a whole different ball game. So, just one last time — what needs to be on a beauty product label?
The answer is simple. In a nutshell, you need to make sure to tell your customers what they need to know about your product within five minutes of reading your product label. It should contain what the product is, what it can do for them, and the proper way to use it.
Hopefully, this article will be the end of your days asking yourself, "What needs to be on a beauty product label?". Bookmark this article and make it your checklist when you're working on making the most informative, strategic, and creative beauty label design ever.
Ready to start brainstorming about your beauty product label? Reach out to us and we'll get you sorted!