When you want to create a business from the ground up but have no idea how to manufacture products, private labeling is a good way to start.
By working with a private label company, you don't have to sweat about the nitty-gritty of formulating and mass-producing your goods. This gives you more time to focus on the business aspect of things, like branding, marketing, and your distribution channels.
Choosing a private label manufacturer is going to be crucial. You need to find the best one for your specific needs. But finding the best one is difficult because every other private label manufacturer claims to be the best.
If your business is based in the USA (especially in the South), you might consider looking for the best private label manufacturers in Miami. Perhaps you're from Florida and want to work with a company within your vicinity. Or maybe you want to reap the state's business benefits.
Regardless of your reasons for wanting to work with private label manufacturers in Miami, you still need to be discerning when selecting one. Today, we'll go through what your criteria should be when narrowing down your options so you end up with the best one for your business.
Choosing a Private Label Manufacturer Isn't Easy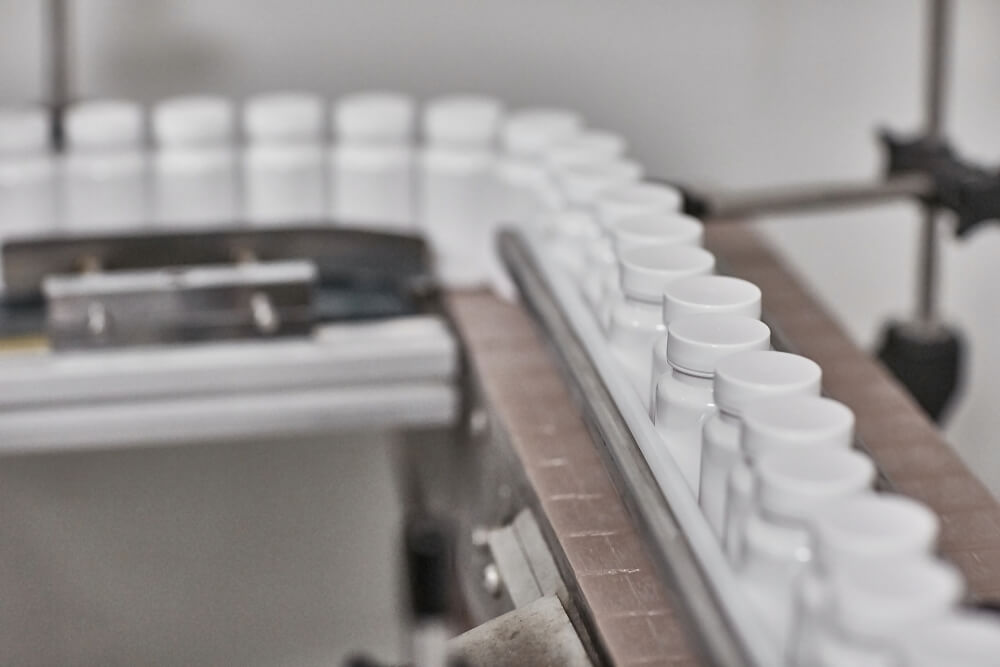 Private labeling is a convenient way to get your business up and running. Upon signing with a private label manufacturer, they make your products for you. And though they do all the manufacturing, the goods will have your brand name on them.
There are so many reasons to get into private labeling when you want to launch a business. By partnering with a manufacturer, they mass-produce your goods. That way, you don't have to stress about hiring a team to create your products for you — or worse, make all of them yourself.
You also get extra help with research and development to perfect your formulas and designs. This is important for industries like beauty and personal care, where the products have a lot of health implications and need to be safe and high-quality.
Since private labeling is a great technique for anyone just starting out, many new businesspeople flock to it. Because of that, there are tons of private label manufacturers in Miami. This means many options for you to choose from. This paradox of choice makes it even harder to pick a good private label partner.
It's important to pick the right manufacturer because it's your key to success. Even if you have top-notch entrepreneurial skills or high-tech marketing tools, none of it will get you anywhere without a competent private labeling manufacturer. After all, it's them that create your brand's final product.
Why Choose a Private Label Manufacturer Based in Miami?
It's always smarter to find a local private label manufacturer. You can partner with a company that's overseas if you really want to, but it's going to pose a lot of problems.
If you import your private label products from another country or continent, communication might be slower because of the time difference. And you can't just visit the site and talk to your partners in person. Plus, shipping and logistics will be expensive since your products will be coming from abroad.
If you're in Florida or any state near it, it makes so much more sense to work with private label manufacturers in Miami. That way, you can keep tabs on the progress of your production. You can also have in-person meetings with your team to discuss timelines, strategies, and the entire workflow.
But even if you aren't anywhere near Miami, there are so many good reasons to pick a manufacturer from the area. Florida is fast becoming a hotspot for businesses, especially in tech.
It's a thriving state that is bound to grow in the business sphere. You might even want to put up your business there if you want to cut down on costs — taxes are much lower!
So, how do you choose among the many private label manufacturers in Miami? FLPL is about to explain. Here are some criteria you can use to see if they're going to be a good fit for your business. If they tick all the boxes, they have the potential to be an excellent private label partner.
Specializes in the Industry You Want to Penetrate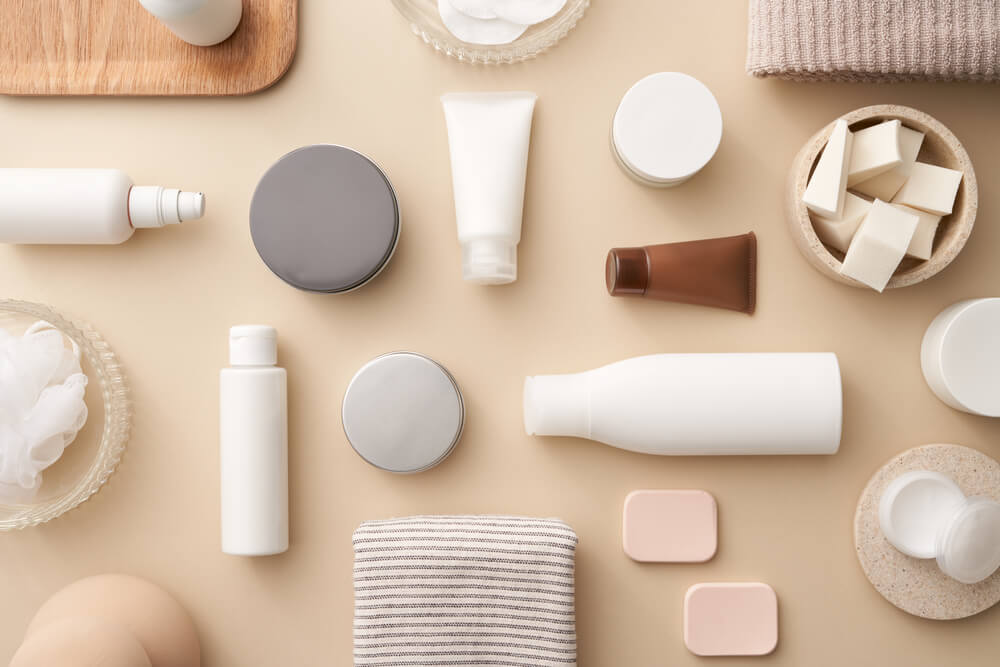 There are so many private label manufacturers in Miami, each with its own specialization. Some companies are great at food and beverages, while others have a knack for producing cute clothes. That means there are so many business industries you can consider when private labeling.
The private label partner you work with must know exactly how to handle the industry you want to penetrate. You can't just hire a manufacturer without knowing what you want to sell yet. Decide what products you want first, and then look for a manufacturer that has experience producing that.
You need to find a private label manufacturer that you can trust, not only on the business relationship side of things, but also on an expertise level. If this is your first private label business, you want to work with someone who already knows the ropes of the industry and how to launch successful brands into it.
Let's say you want to start a beauty and cosmetics business. This market is thriving at the moment and is projected to be worth over $400 billion in 2028, so it makes sense to want to dive in. For a business relating to all things beauty, you'll want to partner up with a beauty expert, like FLPL.
FLPL has experience crating beauty products of all kinds, from luxury skincare to fun-loving hair care. We can even help you with more niche wellness and self-care product lines, like essential oils for aromatherapy.
With lots of beauty industry experience under our belt, FLPL can help bring your beauty biz idea to life.
Allows You to Make Unique Products With Features That Stand Out
Private labeling is sometimes confused with white labeling. But white labeling doesn't involve you in the production process. That means you buy ready-made products and merely slap your brand packaging on them.
Private labeling is a lot better because it gives you full control of your brand, from the ingredients used in each formula to how the goods are packed. Your manufacturer must allow you to play around with your product offerings, not just resell a formula they already have.
Find a private label manufacturer that will allow you to be as creative as you want about your unique products. They should also be flexible and amenable to making tweaks in the formula should you want to change it up a bit.
FLPL knows that at the end of the day, your private label brand is exactly that — yours. So, even if we're the experts in formulation and mass production, you still have full control of how you want your products to end up.
Whether you want to create soaps, night creams, or any other kind of beauty product, you're always going to have your own special formula — one that you create.
Can Help You Come Out with Multiple Product Lines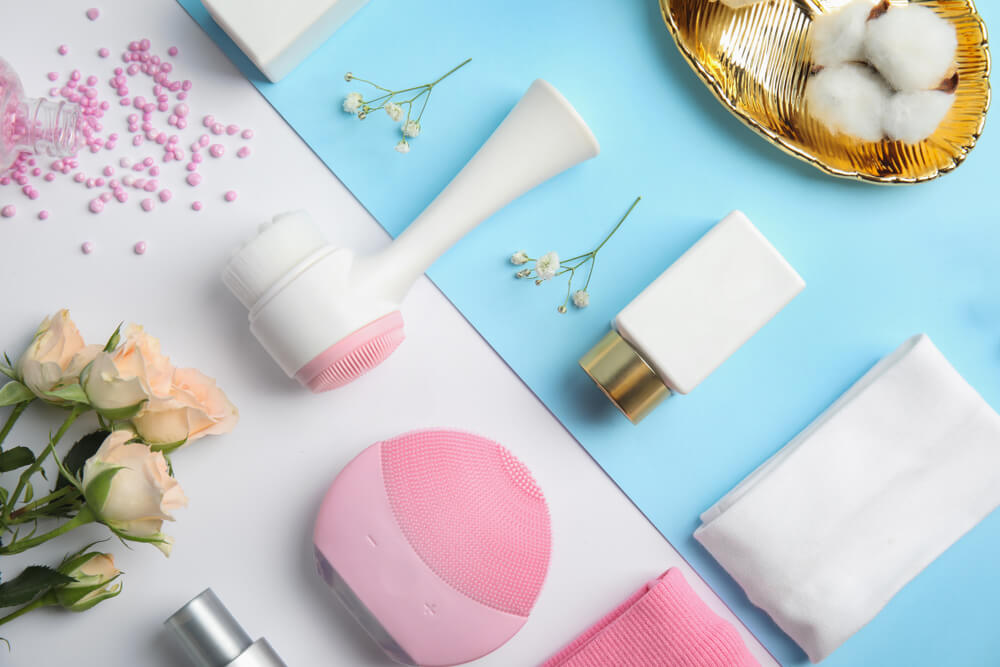 Expanding your product offering is very important if you want your business to grow and thrive for years. You can't expect to keep selling just a few flagship products forever.
So, when scouting for private label manufacturers in Miami, look for ones that can manufacture a wide range of products for you.
Launching a beauty biz with just a few staple products is great at first. But over time, and as you build a better name for your company, you'll be expected to come up with new product lines that align with beauty trends and new customer needs.
Offering more products is also very important for keeping your customers coming back for more. Studies show that product diversity has a positive effect on customer satisfaction and loyalty.
Provides More Services than Just Production
Many private label manufacturers in Miami specialize only in producing your goods. You'll often need to hire another agency or team to do your bidding for art, design, marketing, transportation to the warehouse, and more.
All this can be a hassle. It's much smarter to work with a manufacturer that does everything from start to finish.
At FLPL, we help you every step of the way as you launch your products. We're an integrated manufacturer that offers 360-degree services.
We're present at the very beginning stages when you need brand strategy consultations with our marketing experts, to the logistics and transport of your final products to the warehouse.
Here are just some of the things we can help you with outside of manufacturing your products:
Research and development team to help you develop formulas
Art and design team to craft your branding and product packaging
Importing your goods if you're doing overseas production
Product storage at our LA warehouse
Maintains a High Standard of Quality Across All the Products They Manufacture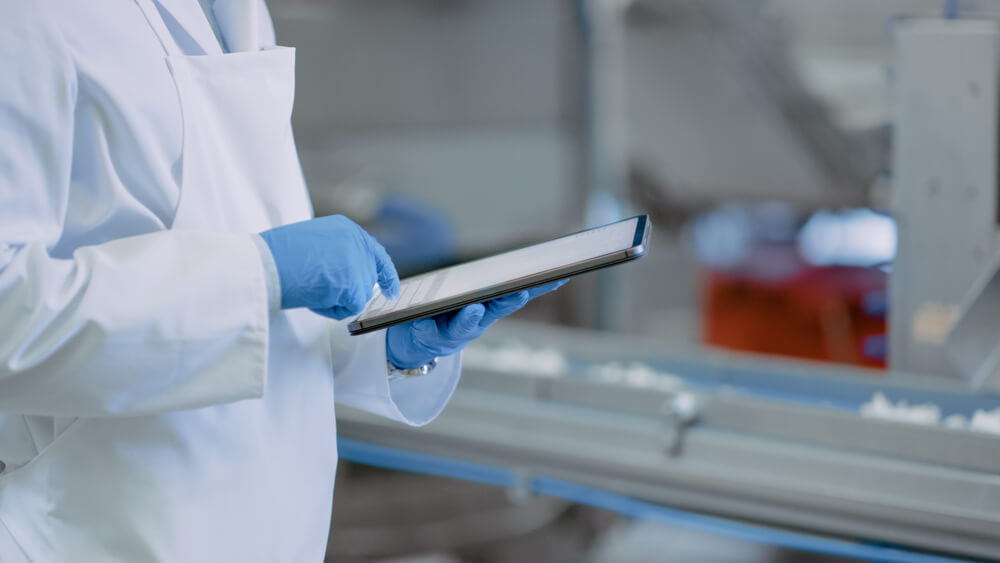 Any competent private label manufacturer should be able to assure you that your products will be of the highest quality. You don't want to sign with a private label partner that will end up giving you flimsy, ineffective finished products. This will only ruin your name as an up-and-coming brand!
Double-check if the private label manufacturer you want to partner with has good-quality products by asking for samples. That way, you can evaluate the quality of both their manufactured goods and their packaging.
FLPL ensures that your products are made only in an FDA-approved facility. We also make sure that before delivery of each batch of products to the warehouse, they go through strict quality control to ensure that every single one is in tip-top condition.
Can Provide Product Certifications and Showcase Them on Your Packaging
We all know that in the beauty world today, one of the hottest trends is clean beauty. Because of their drive to save the planet and be more conscious shoppers, Millennials and especially Gen Z gravitate towards clean and green brands that use organic ingredients.
Consequently, that means they're also anti-anything that is harmful to the oceans and the environment. They will surely prefer skincare and hair care that is free of parabens, sulfates, phthalates, silicones, and the like. They like products that are vegan and cruelty-free as well.
If you're thinking of launching a clean beauty brand (or have a selection of products that fall within the above categories), it's important that your private label manufacturer can help you get certifications for them.
Certifications are what allow you to slap on labels like "USDA Organic," "vegan," and "non-GMO certified" on your goods. Including these tags and stickers will help make your brand more appealing to many audiences, especially younger ones.
Boasts a Good Track Record of Brands They've Worked with in the Past
And lastly, you should always make sure that the private label manufacturers in Miami you're eyeing have a good reputation within the industry. One way to double-check that is to see what brands they've worked with in the past.
Check the reviews and general sentiment of customers about the brands your potential partner has worked with before. Make sure their most recent partner companies haven't flopped, lest your brand falls victim to another failed venture.
FLPL has worked with plenty of high-quality, renowned beauty brands. These include lavish, well-loved brands worldwide. These labels are the epitome of luxury and have been well-received by customers even on a global scale.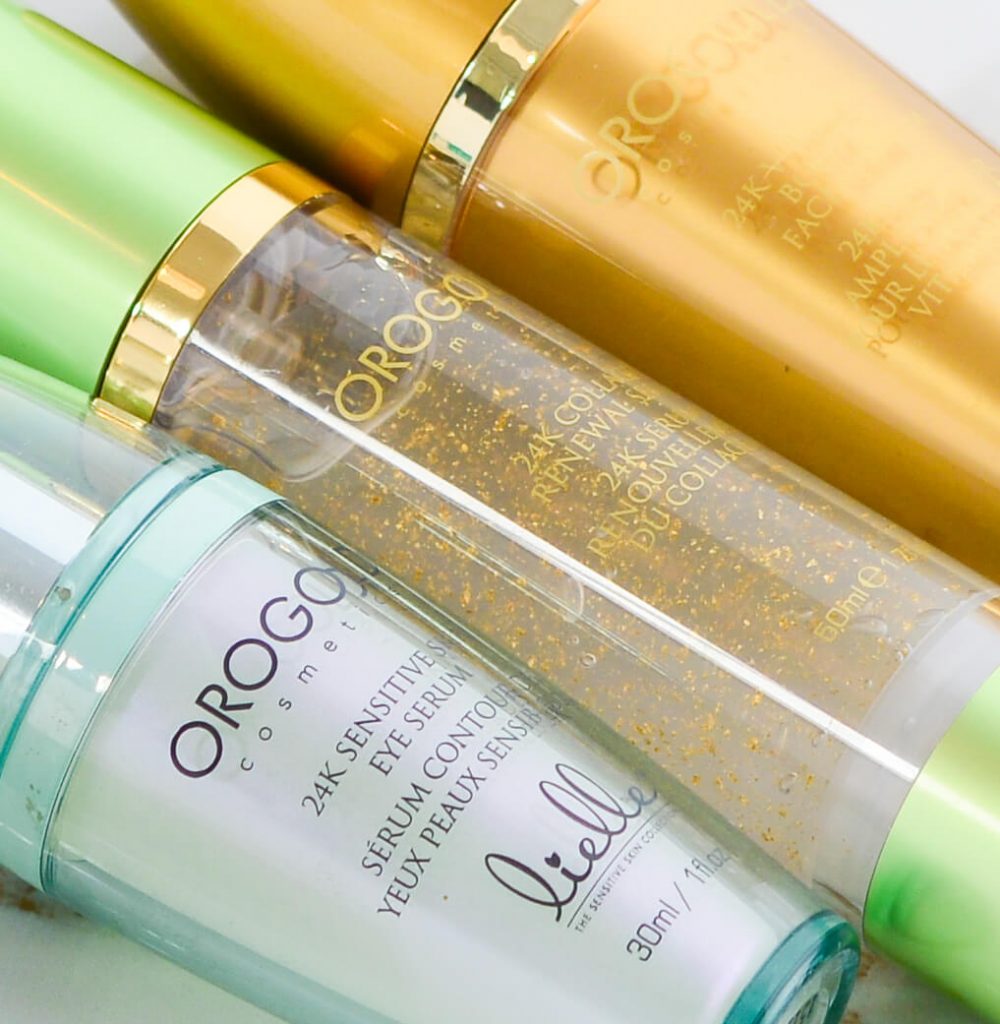 Conclusion
Although creative thinking and marketing strategy are key in running a successful business, you can't undermine the impact of working with an excellent private label manufacturer either.
If you choose the right one, your small biz may turn into a private labeling success story in your chosen industry.
Let the criteria above guide you as you choose among the best private label manufacturers in Miami. Always think of their expertise, the way FLPL is renowned in beauty and wellness. Make sure the manufacturer provides end-to-end services and high-quality formulations, the way FLPL promises.
Interested in working with FLPL, one of the growing private label manufacturers in Miami? Let us help you meet your beauty business goals. Contact us and get in touch with one of our specialists today!