Dry, chapped lips can be the bane of anyone's existence. It ruins how an expensive matte lipstick glides on the lips. And be honest — how many times have you been distracted by someone's super chapped, flaky lips and couldn't stop glancing at their mouth as they spoke?
Everybody and their mother wants smooth, luscious, kissable lips. The good news is that anyone can get them! But you don't just sit and pray that it happens. One needs to use the right products to get those ultra-smooth, flake-free lips.
That's where private labeling lip care products come in. These products aren't as popular as say, facial moisturizers and eye creams, but they play a huge part in anyone's self-care regimen. So, is it a good cosmetics product to consider for your small business?
You might be nervous about starting your own private label lip care business. But believe us when we say you have nothing to worry about! Today, FLPL will be talking all about lip care and why private labeling lip care products is a smart business venture for your growing cosmetics company.
Is Lip Care a Smart Business to Get Into?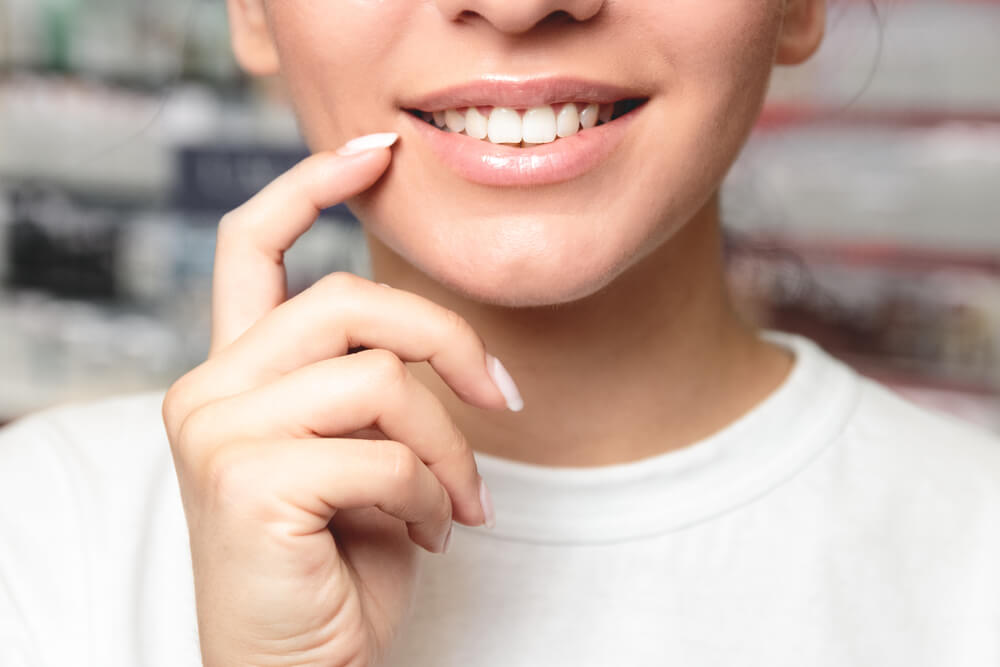 This quick and simple answer is that yes, private labeling lip care seems to be a bright idea. This is because, numbers-wise, lip care as a market — although small — is expected to grow in the next few years.
As of 2020, the global lip care market had a value of almost 2 billion USD and is expected to grow 6% by 2028. This may be because people are becoming more concerned about the signs of aging on their lips, or specific issues like lip pigmentation and dryness.
So, if you're worried about entering this cosmetics segment because it feels too niche, don't be. It will grow bigger and better with time.
What Lip Care Products are There to Choose From?
If you're thinking of private labeling lip care, you'll be happy to know that there are plenty of products in that market that you can add to your brand's roster of cosmetic offerings. Here are some of the most basic ones you can explore:
Lip balm: Whether it's because of the dry winter air or the hot sun, everyone's lips get dry and chapped at some point. The only way to make it better is to moisturize your lips with a trusty lip balm. And no, we're not talking about petroleum jelly or Vaseline. We mean decadent formulas, like those made with glycerin, aloe, or coconut oil — ingredients that actually add moisture to the lips.
Lip scrub: Next up, we have an exfoliating scrub. This is similar to body scrubs, except formulated to be gentle to the lips. A scrub speeds up the shedding process of chapped skin, allowing the soft, smooth skin underneath to resurface.
Lip mask: The variations between lip masks are very similar to those of face masks. Some come in a one-time sheet format, where you place the mask on your lips for 15 minutes to let it soften. Or you could go with a leave-on moisturizer that hydrates your lips overnight.
The Two Ways to Go About Private Labeling Lip Care Products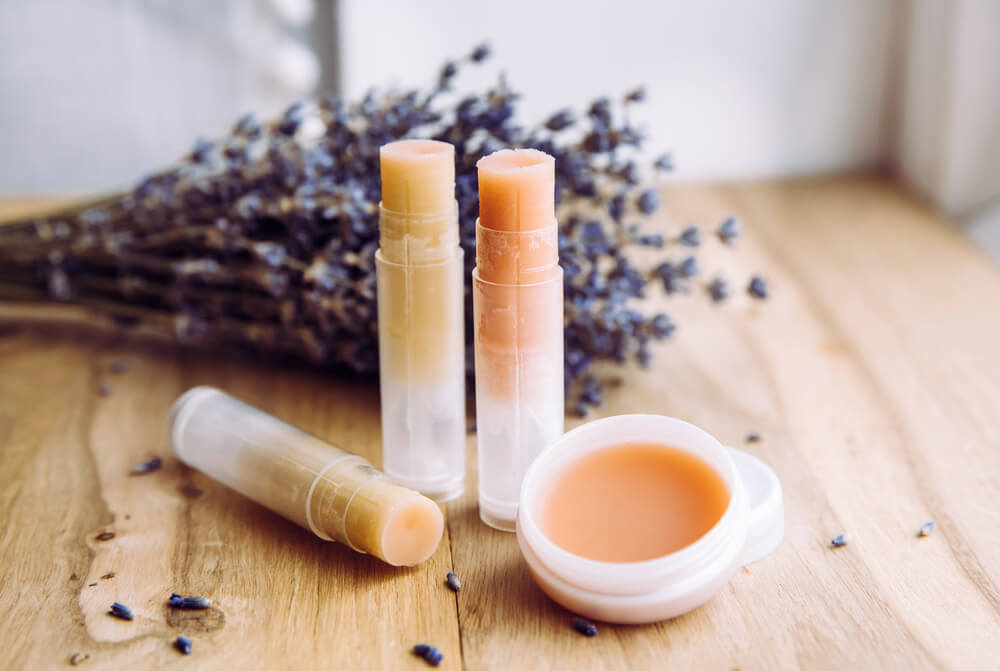 The way we see it, there are two main ways to get into private labeling lip care.
The first is by incorporating it as a new product in your skincare line, if you already have an existing cosmetics business. Although lip care as a market is steadily growing, it's nowhere near as huge as the skincare market. This was valued at 131 billion USD in 2021 and is expected to grow way bigger.
You can introduce your new lip care products as kind of a complementary collection to your facial skincare products. It would be the same way you would introduce a body lotion line.
Or, if you're up for the challenge, you can attack it a different way by building a new lip care brand from the ground up. You could position your brand as the lip care expert and attempt to own a big chunk of this up-and-coming market.
Regardless of how you want to launch your new products, always go for private labeling. There are many reasons why you should trust professionals to private label your cosmetics. FLPL's dedicated R&D team knows exactly how to formulate your products to make them the best in the market.
Still not sure about whether private labeling lip care will pay off? Here are all the reasons why we think your new private label lip care business venture will take off.
1. Lip Care is Part of the Overall Skin-Pampering Experience
It's undeniable that more and more people are falling in love with skincare every day. And those who have loved it for years never go back to a life without their luxurious creams and brightening serums. But the lips are part of the skin too, and pampering them is a part of any extensive beauty regimen.
However, the lips don't have any sebaceous glands. These are the glands that produce sebum to coat and moisturize the skin naturally. That means they're incredibly prone to dehydration and chapping. In the same way one would moisturize dry skin, lip balms are a must for dry lips.
Since lip care is part of skincare, target seasoned skincare enthusiasts when doing your marketing campaigns. Speak to people that place value on creating the most extensive self-care routine for themselves, and educate them about the importance of lip care in their life.
You can talk about how dry lips are a part of aging, which is why it makes sense to add your lip care products to their anti-aging routine.
2. There's a Growing Trend of Juicy, Glossy, Sheeny Lips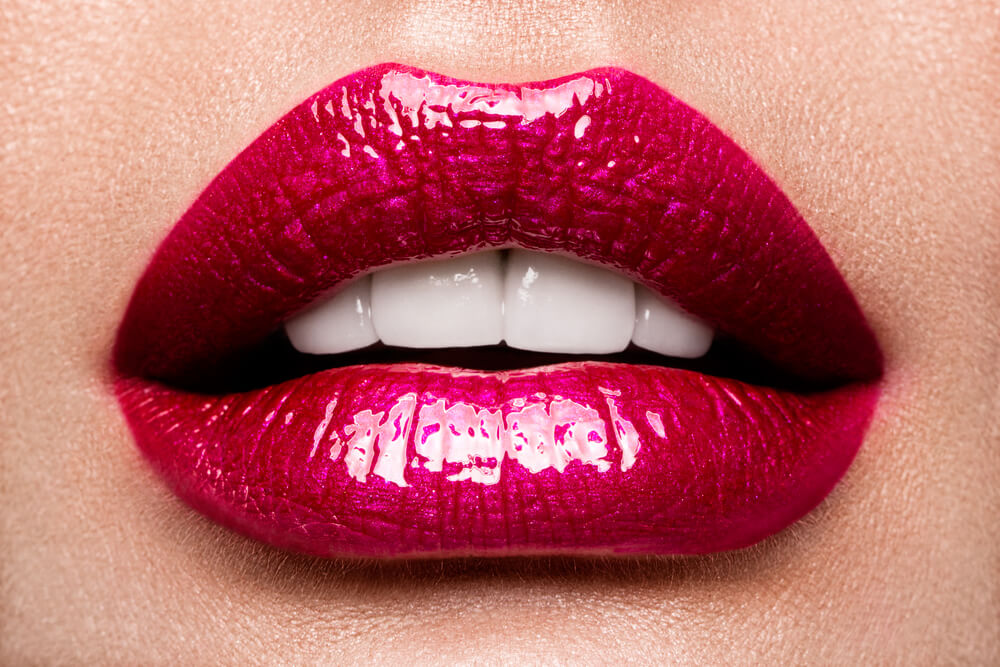 One of the biggest lip trends making a resurgence in recent months is glossy lips. People are clamoring to get the newest lip gloss launches and getting their favorite matte colors in a satin or sheen formula for that extra juiciness. They're perfect for everyday looks, not too bold, and complement any eye look.
#GlossyLips is huge on social media, too. This is a true testament of the younger generation's newfound love for this trend that comes and goes as it pleases.
But there's one problem with this trend. Not everyone has the lips to rock them. Only those who take good care of their lips using lip balm and an exfoliating scrub can pull it off.
If you apply lip gloss or shiny lipstick to dry, chapped lips, all it does is accentuate the flakiness in our mouth. Instead of your lips looking smooth, plump, and shiny, people will see the cracks in your dry lip skin even more. Yikes!
So, if you're private labeling lip care products soon, take advantage of this trend by positioning your lip care as the gateway to the #GlossyLips movement. Without proper lip exfoliation and moisture, there's no way to look as good as those Instagram photos even with the trendiest glosses and lipsticks.
3. Dryness and Flakiness is a Huge Nuisance to Many of Us
Even when it isn't accentuated or obvious through glossy lipsticks, that dry, flaky feeling is super annoying for anyone wearing their lips bare. It feels as if some might even go to the lengths of picking at their lips to try and tug off the flaky skin hanging from them — a huge no-no if you want healthy, smooth-looking lips.
There are lots of reasons why the skin on your lips gets incredibly dry. Sometimes, it's because of the harsh winter air that dries it out, the same way it does your skin. It can also be because of exposure to the sun and pollution when you're on your commute to work.
But more often than not, the reason one would have dry lips that don't seem to feel better is that they constantly keep licking their lips. It's understandable to get the instinct to lick your lips to wet them a little when they're feeling extra dry. But saliva isn't hydrating — it just dries out the lips even more. In some cases, it can even lead to dermatitis.
The only solution then to dry, cracked lips is to moisturize them properly with a lip balm or mask. When private labeling lip care, try to get your customers to switch from their lip-licking behavior to forming the habit of applying lip balm whenever their lips feel dry.
4. There's a Deeper Understanding of Lip Darkening Now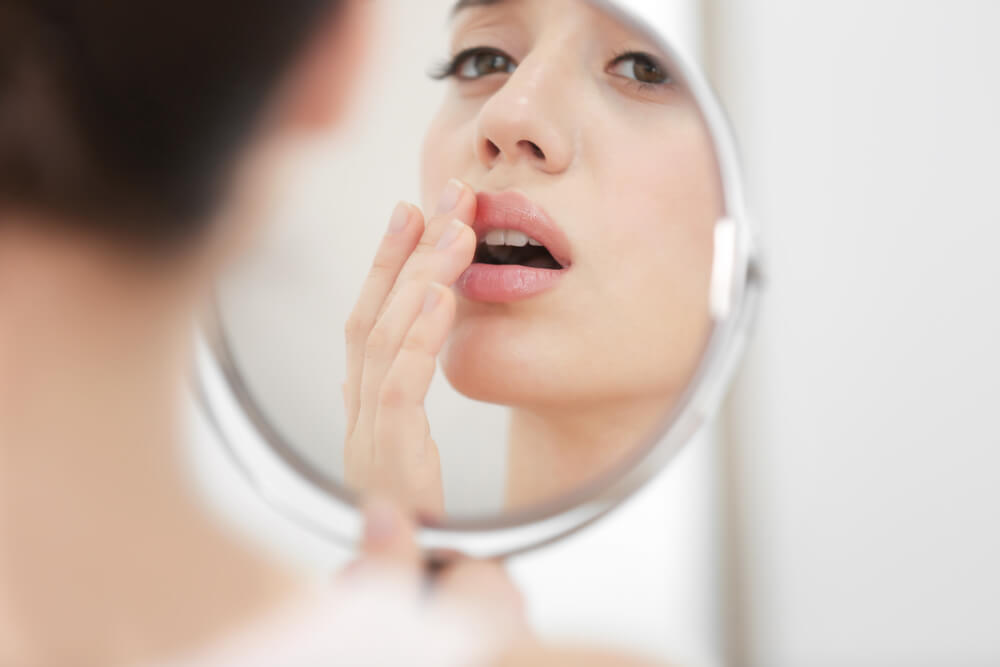 Everyone's lip color is different. Some are born with light pink lips, while others have a deep, luscious brownish purple pout. But no matter the color of your lips, you can always be prone to lip pigmentation, aka the darkening of your lip color.
One of the reasons lip care products are expected to grow in the next few years is because people are becoming more aware of the effects of sun exposure.
Lip darkening is one of the biggest effects of the sun on the lips. So, over the next few years, people are probably going to work extra hard to protect their lips from the sun to prevent darkening. You can market your private label lip care products as a way to protect your skin from the sun, if you want.
Yet another reason for lip darkening is smoking too much tobacco. When you get lip pigmentation from smoking, it looks even worse. Only some areas of your lips are darkened, making it look like you had a little too much squid ink pasta.
Educate your customers about the effects of their habits on the shade of their lips, and your lip care products will sell like hotcakes.
5. People Gravitate Toward Natural Ingredients, Which are Common in Lip Care Products
Every private label business owner knows that it's important to follow industry trends if you want to be successful. It's no different when private labeling lip care.
One of the biggest trends in the cosmetics world today is clean beauty. People are looking for products with natural, organic ingredients. This is so that they can avoid the detrimental effects of toxic chemicals.
This is huge for the lip care market because it's very common to see natural ingredients in these types of products. For example, while plastic microbeads are common in body scrubs, it makes more sense to formulate a lip scrub with sugar instead. This way, there are no issues with toxicity should some of it enter your mouth.
When formulating your lip care products, always go for ingredients that are very moisturizing. Emollients and occlusives, like coconut oil, beeswax, and shea butter, would be an awesome base for your lip balms and masks. Don't forget to slap on that "organic" sticker on your product label design to make it sell like hotcakes!
You might also want to incorporate other ingredients that will give your products an edge, such as diamond dust for a little extra shimmer in your lip balm or coral seaweed extracts for softer lips.
6. Men are More Concerned About Personal Care Now, Too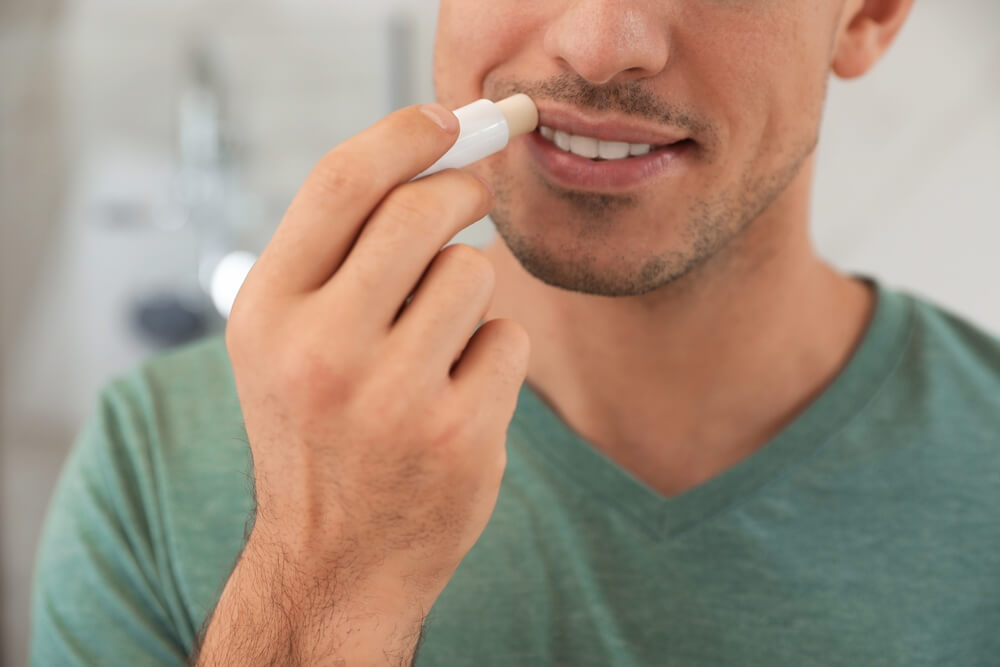 The last reason why we think there's a future in private labeling lip care products is that the target market for it is growing, too. Women aren't your only audience for cosmetics now. Today, men are very open to pampering themselves with personal care products, and that includes lip care.
There's been an uptick in men's skincare and beard grooming products in recent years. This is because men are getting more comfortable with the idea of caring for their skin and body. Their love for lip care might grow in the future as well.
But not every man is into grooming. While some men may not yet be comfortable wearing sheet masks or following a 10-step skincare routine, lip balms don't carry that same stigma of being too "girly," especially when marketed to be unisex. So, it's something they might open up to more, allowing it to sell well to men.
Conclusion
Now that glossy lips are back in and people prioritize self-care more than anything, we wouldn't be surprised to see significant growth in the lip care market.
All signs point toward the fact that it has a bright future in the beauty and personal care industry. So, private labeling lip care can be very profitable for your cosmetics business in the long run! Whether you add it to an existing line-up of cosmetics under your label or launch a new brand dedicated to lip care, we're willing to bet your new business venture is going to be a fruitful one.
Interested in launching a lip balm or scrub in the coming months? Give us a call! We'll give you the lowdown on all things lip care so that you can learn how FLPL can help make your private labeling lip care brand a huge success.