Skincare is a tricky industry to dip your toes in. On the one hand, it's growing in popularity year on year, so it's a great market to be in since it's thriving. On the other, you have to be ahead of the curve and have perfect and unique formulations every single time. Since there are already so many options in the market, no one is going to settle for sub-par skincare!
So, while there is always going to be potential when you run a skincare business, you also need to ensure that everything you come out with is high-quality, made with the finest ingredients, and super effective. But how on earth do you do that if you don't know the first thing about skincare?
Don't worry — FLPL is here to hold your hand through it all. Skincare is something we know like the back of our hand. Just check out any of the top luxury skincare labels we've worked with in the past! If you're looking for a manufacturer for your private label skincare business, we've got you.
There are plenty of ways FLPL can help your skincare brand succeed. And we'd love to tell you about them! Here are all the reasons why FLPL is the best manufacturer for your private label skincare business.
We Can Supply an Extensive Range of Skincare Products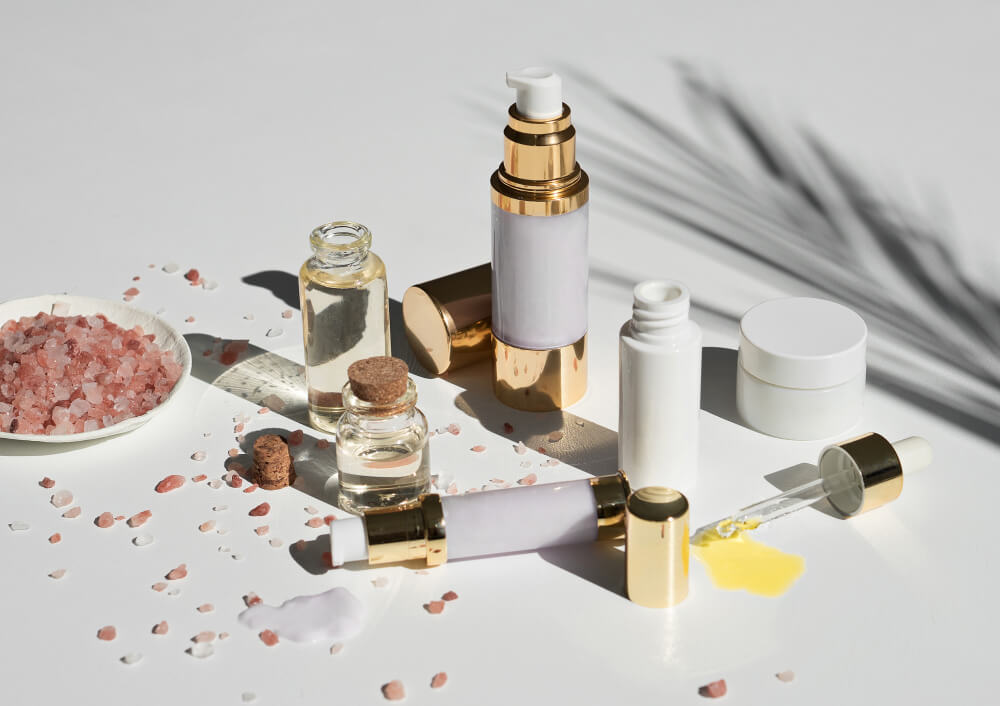 As a private label manufacturer specializing in cosmetics, FLPL is known to carry a bunch of beauty and personal care products in almost every category you can think of. But our range of skincare offerings is incomparable to any other segment in the beauty market.
The manufacturer for your private label skincare business should be able to produce all kinds of skincare for you — not just the basics. That's why we make sure that we have an extensive range of products that we can help you create.
With our expertise, we can help you whip up high-quality formulas for the basic skincare steps. We can do everything from facial cleansers that thoroughly wash dirt and sweat off the skin without stripping it to moisturizing night creams that keep the complexion soft and supple as your customers snooze.
But we won't stop there. We can also help your brand manufacture innovative specialty products that supplement the basic skincare products. Our team can help formulate serums infused with luxurious sea extracts and high-performing actives, or exfoliants that get rid of the nasty grime and dead skin on the surface of the skin.
We can even help you create skincare for specific parts of the face. We have a range of eye care products, like creams and masks, for younger-looking under-eyes, as well as lip care goodies, like balms and scrubs, for smooth, juicy lips!
Whatever you want in your skincare repertoire, FLPL can help you make it. That's our promise when we sign on to be the manufacturer for your private label skincare business.
We Create Skincare for Both Men and Women
At FLPL, we believe that skincare isn't just for a few — it's for everyone. Lots of people are still in the mindset that only women should be able to indulge in the wonders of skincare, but not us.
We know that even men should be able to pamper and take care of their skin the way they want. What's awesome is that men are starting to believe so too. One of the biggest trends in the men's grooming market today is having a basic skincare routine. That's why we make sure we can also develop skincare products for the male audience.
Our men's products include skincare, which is formulated for the thicker, more acne-prone skin of men. We work with the art teams to make sure these are packaged in a more masculine or unisex way too to appeal to the audience.
We can also help your brand come up with personal grooming products for men, such as beard balms, beard oils, and aftershaves. This may be another branch of skincare you want your brand to be competitive in, since it's getting more popular.
There are lots of other private label men's products guaranteed to sell well. And as your chosen manufacturer for your private label skincare business, FLPL will strive to produce all of those for you. That way, your brand can be more inclusive and rake in more profits from a diverse set of target audiences.
We Have a Wide Selection of Ingredients to Make Your Products Stand Out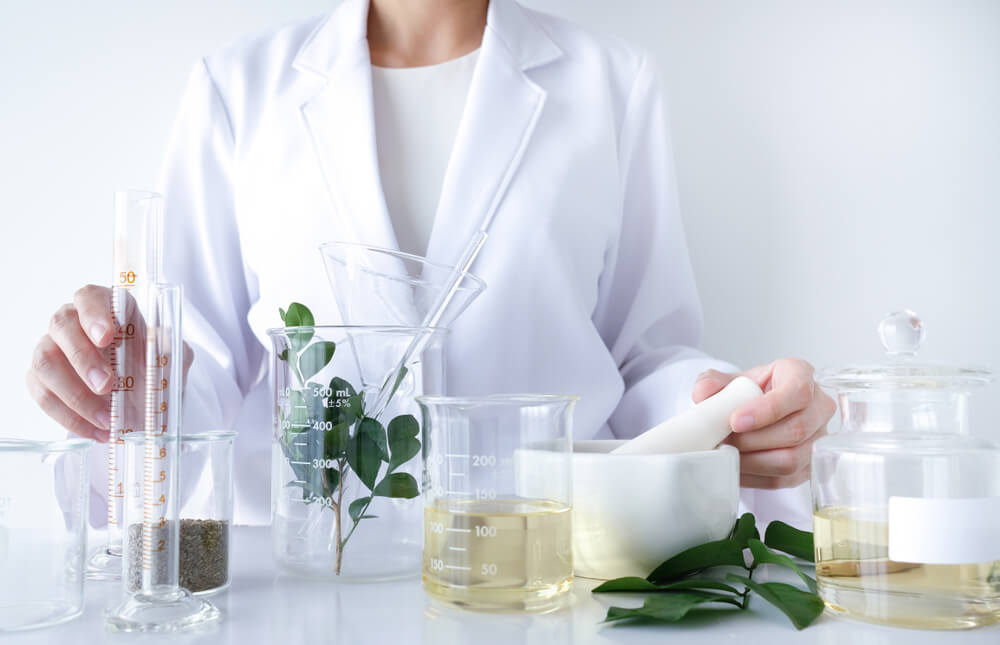 FLPL has an experienced and dedicated research and development team that works closely with you when you're figuring out how you want your skincare products to perform. One of the things the team helps you out with is selecting which ingredients you want to be included in your formulas.
Picking the right ingredients is key when it comes to creating skincare. It's what will make or break how effective your product will be. Choosing a unique star ingredient can also build your branding by making your collection stand out.
At FLPL, we have an entire ingredient catalog with dozens of powerhouse actives, extracts, and botanicals to give your brand that coveted edge. When looking for a manufacturer for your private label skincare business, this kind of range is a must.
We've got everything from classic ingredients, like retinol to minimize the appearance of wrinkles, to trendier ingredients that are just starting to get noticed, like resveratrol for calming down redness.
We also have a bunch of super unique ingredients that go against the grain. These options are fantastic if you're looking for a way to intrigue your customers and get noticed right away. Want to be known as the diamond dust skincare brand? We've got you. Got a thing for truffles? Make it your superstar ingredient and feature it in every skincare product when you work with us!
We Have an Art and Marketing Team to Help with Branding and Packaging
A point of pride that we have at FLPL is that, unlike other private label companies, we offer integrated 360 services. While other manufacturers only specialize in production, we also help you with packaging design, marketing and branding, and even logistics (but more on that later!). We're pretty much a one-stop shop for private label businesses; that is the FLPL difference.
One of the most important services we offer outside of skincare production is helping you out with brand and logo design for your brand. We have an art and marketing team to do that.
A service like this is useful for many reasons. We can help you pin down the best look and visual aesthetic of your brand, from the color palette to the logo you'll slap on every product. But it also helps a ton with creating the perfect packaging that will entice your customers to try out your products.
And our team won't stop at just the aesthetic of your product. As a responsible manufacturer of skincare, we know exactly what needs to be on a beauty product label. So, we'll make sure your packaging has all the information your customer needs to know before buying your goods.
We Can Help You Expand to Other Beauty Segments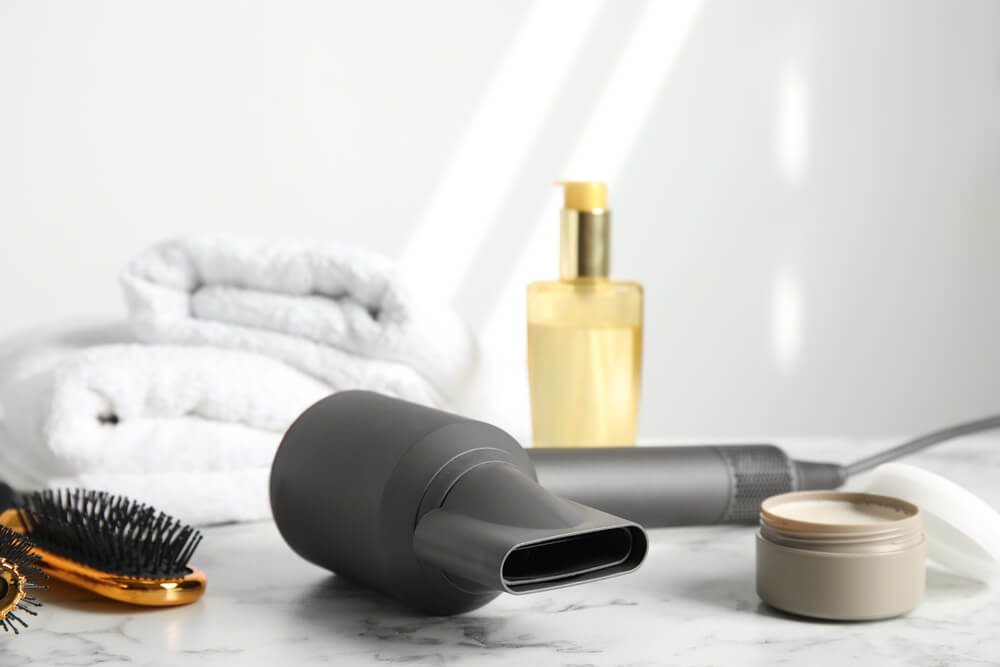 When looking for a manufacturer for your private label skincare business, you want to find one that can also help you branch out into other segments of the beauty market.
Once you've made it big as a skincare label in the future, you may want to expand to hair care or even bath and body care collections under your brand. Having one private label partner for your skincare products and everything else that will follow means you don't have to go through the hassle of liaising with multiple manufacturers at a time.
This is something that FLPL can make happen. We have a lot of hair products under our roster, such as shampoos, conditioners, and hair masks.
What about body care? We can help you formulate the most luxurious soaps, exfoliating body scrubs, and even innovative bath bombs to give your customers an indulgent bath experience.
We Have Business Consultants to Help You Gain Leverage on Industry Trends
When you hire a manufacturer for your private label skincare business, you probably expect them to help you only with making your products. But that's not how we roll at FLPL. We care about how you craft your brand too!
That's why we have a line-up of brand consultants you can tap and ask advice for whenever you need it. They can help you map out a plan for where to take your brand, whether you're just about to launch or have been around for a while and want some leverage on industry trends.
There are always trends on the rise in the skincare industry, from odd and intriguing ingredients like cannabis to the trendy new concept of skinimalism. Our branding and marketing experts can help you brainstorm which trends you want to take advantage of. They'll also help you decide how you want to strategically move forward with your company in general.
We Offer a Warehouse Service for Safe Storage of Your Skincare Goods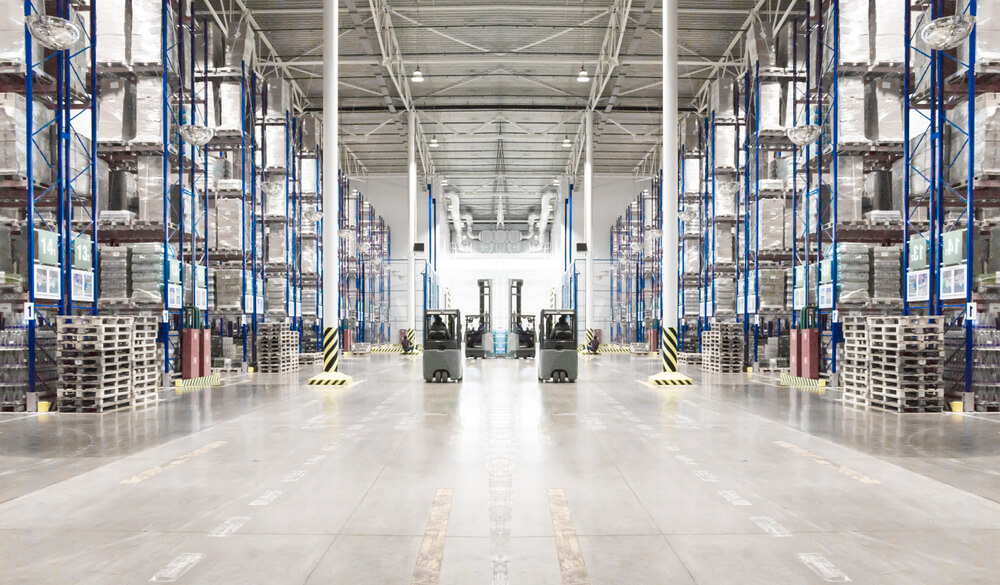 Some private label manufacturers require you to pick up your products at their factories as soon as possible, while others ship them to you right away. This sounds great, but it can be a hassle if you don't have a plan yet on how to store these products safely.
FLPL offers logistics and warehousing services so that you don't have to worry about storing your finished skincare products at home or in your office.
Once your products are done with the safety and quality check at our plants, we ship them directly to our Los Angeles warehouse. Here, we can keep them cool and safe for as long as you need.
Because you'll be keeping your products in an industrial-grade warehouse, you don't have to worry about them going bad or spilling. You can keep your products there until you wish to pick them up or ship them straight to your customers.
We Make it Easier for You to be Hands-On if You're Based in Florida
One of the biggest factors you need to consider when choosing a manufacturer for your private label skincare business is how close their location is to you.
While some entrepreneurs are okay with offshore private label companies, those who are really committed and hands-on with their business want a manufacturer that's more easily accessible. If the latter sounds like you, you'll want to find a partner that's located in a city you can go to at any time.
If you're from Florida, working with FLPL for your skincare business needs will be fantastic. We're based in the Miami area, so staying on top of everything we work on will be much easier. You can always pop in to have face-to-face meetings with the team or even check on the production line.
Being hands-on is a huge deal if you want your business to succeed. So, if you have the choice, always go for a manufacturer within reach geographically — like FLPL, which is in the heart of Miami.
And while there are tons of private label manufacturers to choose from in Miami, we can proudly say that we're the best when it comes to all things skincare.
Conclusion
Creating skincare products isn't a walk in the park, especially if you're launching a brand for the very first time. You have to think about what products you want to sell, what ingredients they should be infused with, how the packaging will look, and loads more.
It can be stressful thinking of all these without the help of an experienced team. For all of those and more, you need the help of a renowned expert — like FLPL.
We have an awesome portfolio when it comes to successful skincare brands, and we want to help your label get there too! So, if you're looking for the best manufacturer for your private label skincare business, don't hesitate to give us a call so we can tell you how we can help your business.