We at FLPL are known for cooking up engaging brand ideas and luxurious formulations for women, whether it's for skincare to plump up the appearance or hair care for a gorgeous, healthy-looking mane. We've helped plenty of lavish and edgy women's brands soar high and fly to the top of the beauty industry.
But even we can't deny what research and marketing forecasts everywhere are saying — that men's personal care is the next big target for the industry.
We know. The male species isn't exactly who comes to mind when you talk about pampering yourself with skincare and enhancing your features with a bit of makeup. But it's a segment that's getting more and more popular (we'll get into the numbers later). If there's an excellent time to get into the production of private label men's products, it's now.
If you're interested in creating private label men's products for the male audience, you need to keep in mind the top personal care trends that involve this target market. That way, you can pick the best private label men's products that are guaranteed to sell well. Let's go through some of them today.
Men are Into Grooming and Personal Care Products Too!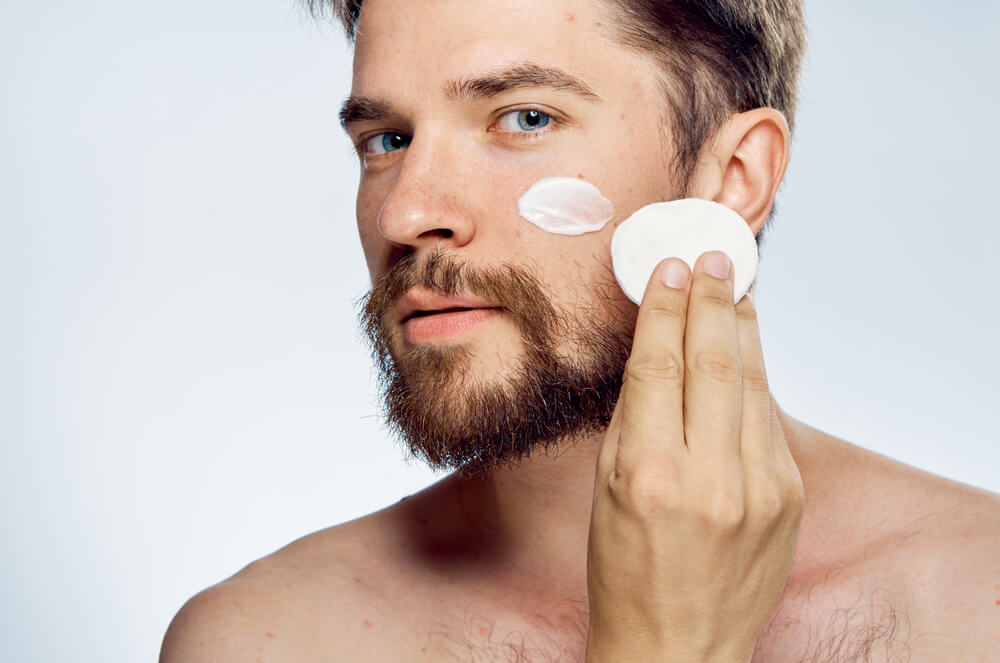 Think skincare and personal grooming are only for women? Get with the times! The men of today aren't afraid to show their body and skin a little extra love. Skincare and grooming are becoming huge industries, not just for females, but males as well.
It's been a long time coming for men to embrace the benefits of skincare, beauty, and grooming. The global pandemic was just the extra push the demographic needed to go all-in with personal care.
Because more people have been staying home in the last two and half years, women and men have put a focus on self-care. And that always means elevating your personal care regimen, no matter your gender. With this, how men view skincare and grooming has changed significantly.
Modern men are way more comfortable giving their skin, facial hair, and body more attention now. In fact, they no longer rely on their girlfriends and wives to buy their skincare and bath products for them. They take a more active role in this regard, shopping for their grooming products on their own.
The men's personal care industry is expected to grow to a worth of $166 billion in 2022 alone. The main driver? Men's skincare, which accounts for around 45% of the market. Men everywhere are getting excited over serums, toners, and creams — products once thought to be only for women.
With all this in mind, right now is the perfect opportunity to enter the market with private label men's products. But you can't jump into the category headfirst without understanding the current landscape.
It's important to follow industry trends if you want to successfully penetrate a new demographic, like the male audience. So, here are eight trends you need to keep in mind when developing your roster of private label men's products:
1. Skincare for Men is Growing More and More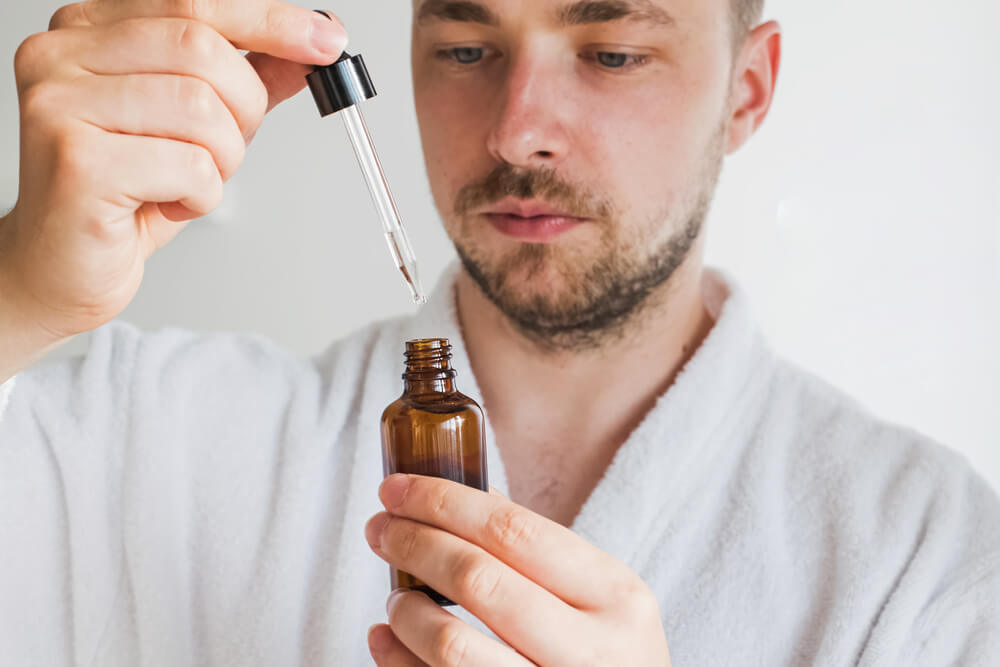 The notion that skincare is for women only is nothing short of silly. Men have skin too, don't they? And they deserve to pamper it with the best products and take care of it to make sure they have a glowy, healthy-looking complexion.
There's an increasing knowledge among men about skincare — they're not as careless or ignorant as they used to be about it. Because of that, there's a rising demand for face masks and moisturizers that have the benefits and ingredients they want to try out.
Because men are getting more conscious about how their skin looks, they are also curious about anti-aging. Even botox (fondly called by some as "brotox" in this context) is becoming more popular. And for a good reason.
Everyone gets wrinkles, not just women. So, men are sniffing around for anti-aging skincare products, like serums infused with vitamin A or night creams filled to the brim with hyaluronic acid. This is an awesome potential niche you might want to tap into for your private label men's products.
2. Grooming Facial Hair Using Beard Care Products
But for many men, caring for the face doesn't stop at cleansing and moisturizing their skin. For those who love good old facial hair, beard care is also all the rage. Gone are the days when men rough it out with dry, rough, coarse beards. Now, they go for smooth, touchable ones that smell oh-so-fresh!
Everyone knows that a lot of work goes into maintaining a beard. You have to shave often, get trims, and ask a trusted barber for a good fade. But that's not all that goes into beard care. Men also need to invest in grooming products, like aftershave, beard oil, and even a beard wash exclusively for their prized facial hair.
This is a terrific category to get into if you want something niche but also common enough to you'll have enough returning customers. So, if you want to target men with facial hair, make private label men's products with a focus on beard care.
3. Multifunctional Products, Especially in the Shower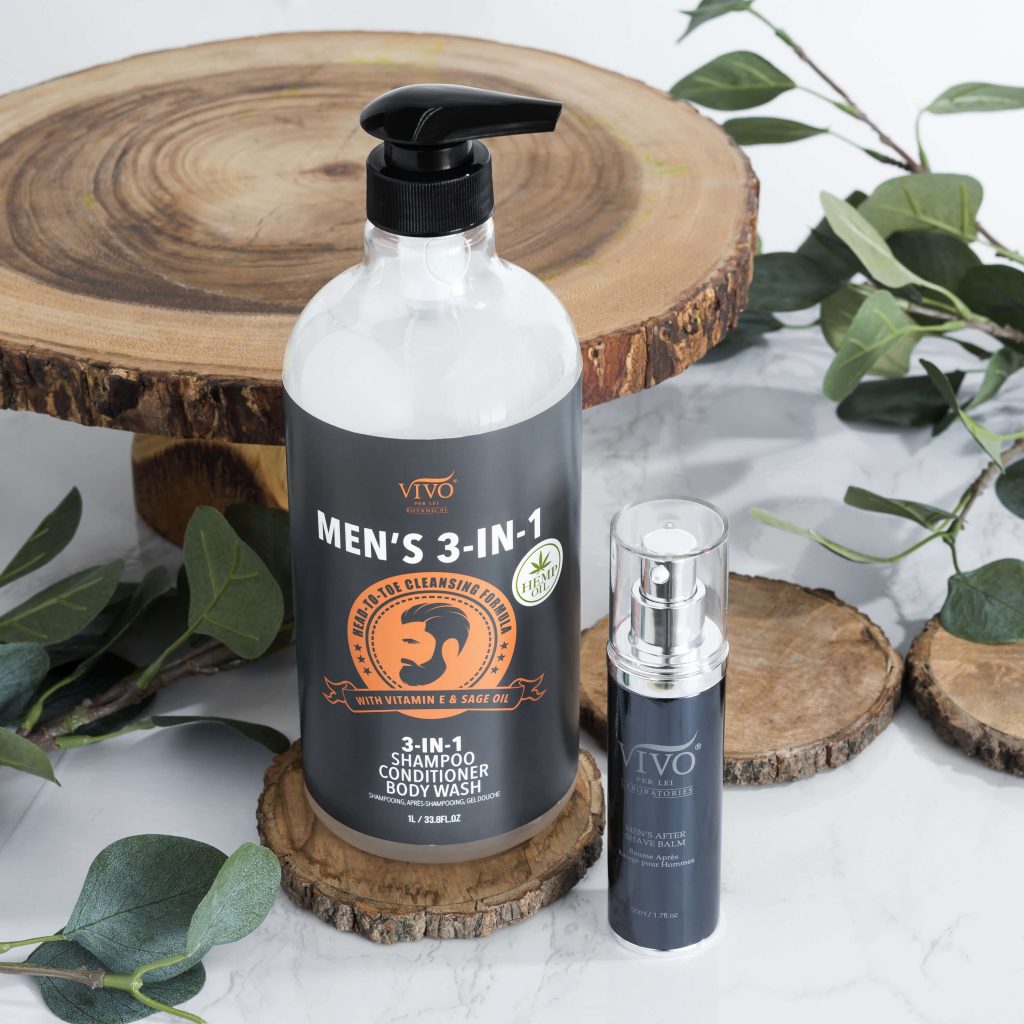 Skincare isn't only about the face. It also includes the skin from the neck down, too. So, think about carrying private label men's products centered on bath and body care.
Even if men are into personal care nowadays, they're still not as fussy as women. They're learning more about moisturizing their skin and what step goes before what, but you can't trust them to do a full 10-step skincare routine from start to finish.
So, many men appreciate when products are multifunctional and do more than one thing. This is especially convenient in the shower, when guys want to be in and out as fast as possible. There are many trends in bath and body care, but this is one that we think will be huge for men.
One such product that FLPL can help you produce is a 3-in-1 shampoo, conditioner, and body wash. It's quite a unique product, but one that will blow your male customers away if formulated perfectly!
4. Anti-Acne Products that Can Beat Maskne
One skin concern today that transcends gender is maskne — aka the irritation that comes from the friction of wearing a face mask all day.
Sure, masks are great for protecting you against viruses and pollution. But the price you pay is clear skin. Instead, many people suffer from acne breakouts because of masks. Masks tend to trap bacteria in the skin too because they don't let the skin breathe, making you even more prone to pimples.
Fun fact: men produce more oil than women on the skin because of overactive sebaceous glands. That means their pores are more likely to get clogged, especially when covered with a mask all day. So, it's safe to assume that many men gravitate toward anti-acne skincare.
If you're looking to carry men's skincare in your collection, put in more anti-acne products. These include exfoliants with AHAs to treat your acne, and perhaps a vitamin C serum to help brighten dark spots pimples tend to leave in their wake.
5. Clean Beauty for the Socially, Environmentally Conscious Man
Another trend that's quite universal to men and women in the skincare realm is the growing love for clean beauty.
Today, many of us are obsessed with all things organic, whether it's in the food we eat or the creams we slather onto our skin. People try hard to avoid products infused with harsh toxins and chemicals, opting instead for more natural ingredients that are vegan and non-GMO.
So, if you're planning on launching men's skincare products, focus on your ingredient list. Make sure you don't have too many harsh chemicals and substances people can't even pronounce. Take out sulfates and parabens from your formulas. Include natural oils and botanical extracts that are good for the skin and the environment instead.
But the clean beauty movement doesn't stop at skincare ingredients. The product packaging you choose matters a lot as well. More people prefer eco-friendly options over packaging that does nothing but contribute to plastic pollution.
To appeal to the socially conscious man, go for packaging that is recyclable, refillable, and won't hurt our oceans.
6. Personalized Products Customized to Their Unique Skin Concerns
In a world where flexibility and inclusivity are becoming more and more mainstream, personalized skincare has become a huge trend.
Instead of doing research and sifting through hundreds of products to buy the right serum or moisturizer for you, it's way more convenient to be told exactly what your skin needs. That's exactly what personalized skincare does.
Most skincare products try to be beneficial for everyone. But that's not the case most of the time. It's better to have a highly effective product tailored to you and your top skin concerns instead of doing trial and error on multiple products until you find something that works.
There are lots of ways to customize skincare. Some brands have a skin quiz on their website. Based on the answers, they recommend the best products — or better yet, create a formula just for the client. It's kind of like going to a dermatologist's clinic and being prescribed a treatment unique to your skin issues.
Personalizing your private label men's products is a great way to make your customers feel special. It's also a smart way to ensure that they will use only products that are well-suited to their skin type.
7. Makeup is Slowly Being Embraced by Men Everywhere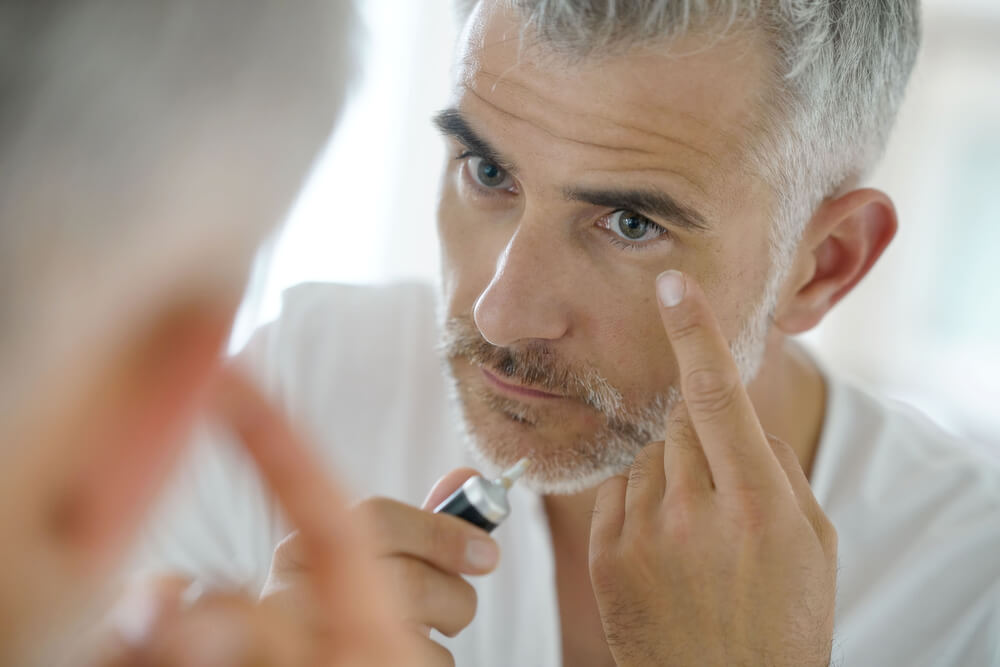 Slowly but surely, more and more men are starting to wear makeup without that many people batting an eye. Although some people still (wrongly) believe that makeup is only for women, men who like to take care of how they look are wearing a little extra concealer or filling in their brows a bit before work.
Men of fifty years ago wouldn't be caught dead with foundation on their faces. But today, the biggest Korean actors and even your average Millennial yuppie might be wearing the latest BB cream to enhance their skin's dewiness.
If you have a beauty accessories and makeup brand that you used to target women alone, be a little more inclusive of your potential male audience as well.
Tweak your social media voice or product packaging so that you're communicating to all genders, not just one. That way, you're doing your part in making men even more comfortable with being in touch with their love for personal care and grooming.
8. "For Men" Packaging Still Isn't Going Anywhere
That said, not all men are comfortable with gender-neutral skincare. Oh well, you win some, you lose some — they're likely just taking baby steps to be more open about their skincare and personal care habits.
A study has shown that men from high-income households actually still prefer brands that are designed for and targeted toward men. That means masculine branding and dark and boyish packaging. The same study shows that only about 30% of these men prefer gender-neutral brands.
So, if you want to target the high-earning man with a penchant for luxury, try to design your skincare product label to be as masculine and sleek as possible. If you want, you can even slap "for men" on your bottle to be extra clear, especially if you have an existing collection geared toward women.
Conclusion
Men's personal care and grooming is a business that is sure to boom in the next couple of years. Men, both young and old, love looking and feeling good. That's why caring for their skin and appearance gives them that boost of confidence they need to command a room day in and day out.
Now that men are more comfortable buying their own personal care products and breaking gender norms about grooming and beauty, we doubt they'll ever go back to boring soaps and cleansers. So, if you've been considering adding private label men's products to your lineup of skincare and grooming products, it's best to do it sooner than later.
Interested in learning what FLPL can do to help grow your business through private label men's products? Feel free to contact us to book a consultation!