When a business idea pops into your head, you don't just start working on it the next day. A lot of thinking and decision-making is involved before you even commit to launching a company. For plenty of aspiring business owners, this usually leads to cold feet.
Still on the fence about working with a private label manufacturer to launch the private label cosmetics business of your dreams? Don't worry, we understand your qualms. Today, FLPL wants to help lift your spirits and get you pumped about finally biting the bullet and getting your business on the road. How? By sharing some of our favorite inspiring private label success stories.
We've already shared a few inspiring private label success stories in the past, but we wanted to give you extra motivation and tell you about even more stand-out private label brands! Hopefully, these stories give you a fresh lens on what it takes to make your own private label business succeed.
How Do You Know When a Private Label Brand is Successful?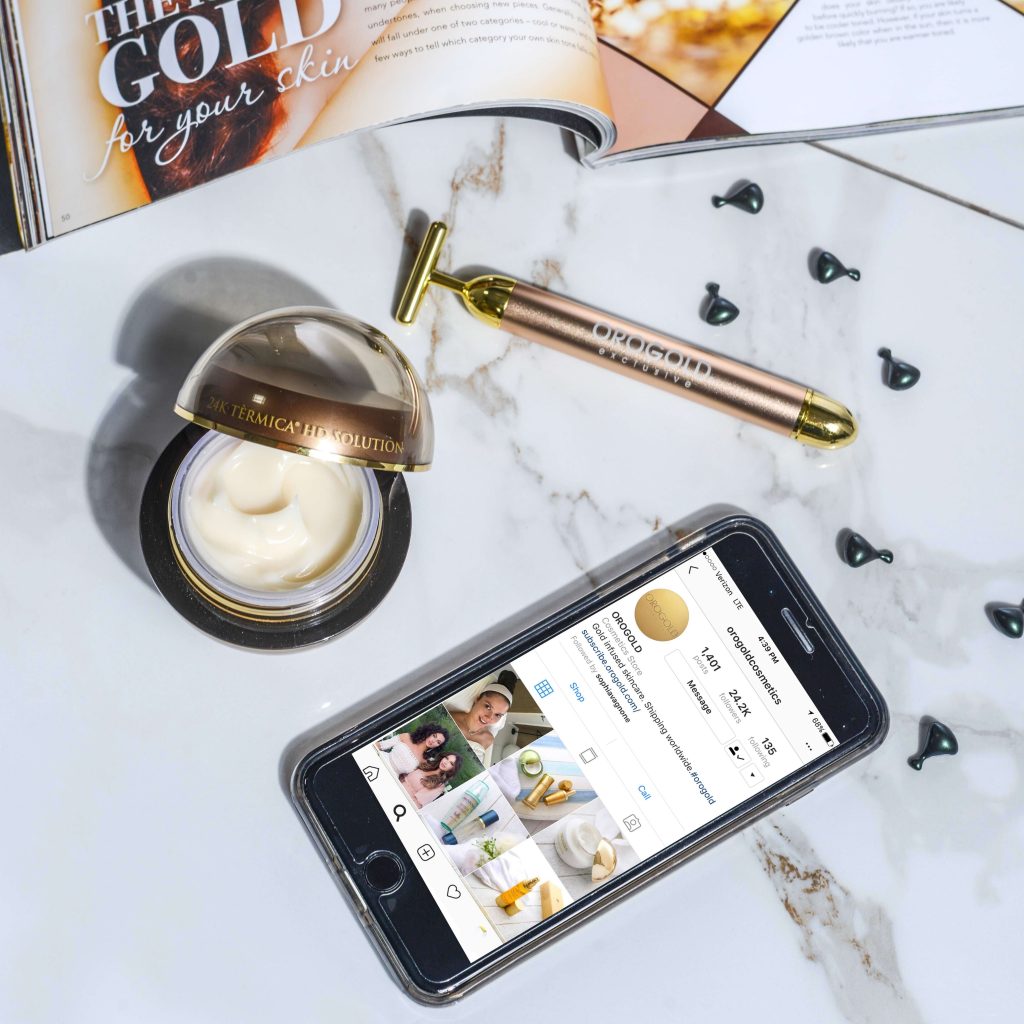 Before we get into six of the coolest, most inspiring private label success stories ever, let's touch base on what it means to be a successful business in the first place.
Many signs point to the success of a private label brand — aka a brand that hires a third-party manufacturer (like FLPL!) to produce their products for them on large scale. But every brand defines success in its own way.
For some businesses, it's all about sales and return on investment. As long as you're raking in those profits, then the business is considered to be running smoothly. For others, knocking out and grabbing shares from their competition is the biggest goal, especially when the competitors are big-name brands!
But success lies in more than just numbers. It's also about establishing a deep, emotional connection with your audience. Here are some key performance indicators for strengthening that relationship:
Being memorable and kept top of mind among your target audience
Offering products that help solve your customer's pain points
Becoming indispensable and irreplaceable to your loyal buyers
Having stellar engagement scores with your community of followers on social media
If you tick all these boxes, you can consider your brand to be quite a success.
So, now that you know what makes a successful brand, let's dive into the case studies. Here are some of our favorite inspiring private label success stories, and what you can learn from them!
1. ColourPop: Once the Trendiest Makeup Brand on Instagram
In the late 2010s, everyone was raving about a young, fun, playful makeup brand that offered the most pigmented, colorful eyeshadows, blushes, and liquid lipsticks. And get this — the brand didn't even have a brick-and-mortar store! We're talking about ColourPop Cosmetics, the "it girl" of the makeup world years back that is still going strong up to now.
The brand was intended to cater to young adults, specifically the millennial audience. That's why they were incredibly active on Instagram, where they have over 10 million followers as of writing! It just goes to show you that social media is an essential marketing tool a business can't survive without.
Aside from their high-quality makeup, people also loved their affordable prices. Another thing that worked nicely for the brand is that they marketed their products as "made in the USA," which played on American pride and made them even more popular.
ColourPop got so successful that they landed collabs with the likes of Bretman Rock, Becky G, KathleenLights, and even Disney!
But many ColourPop fans may be surprised to learn that their holy grail brand is actually a private label brand. It even got in some hot water when people found out that they had their products made by the same manufacturer as Kylie Cosmetics.
The founders handled it with grace, admitting to having the same manufacturer as Kylie Jenner's brand but also explaining to the public that private label brands have their own unique, exclusive formulas. In doing so, they singlehandedly debunked the myth that private label products are all the same.
2. Vine Vera: Offered a Promising New Skincare Ingredient as It Made Waves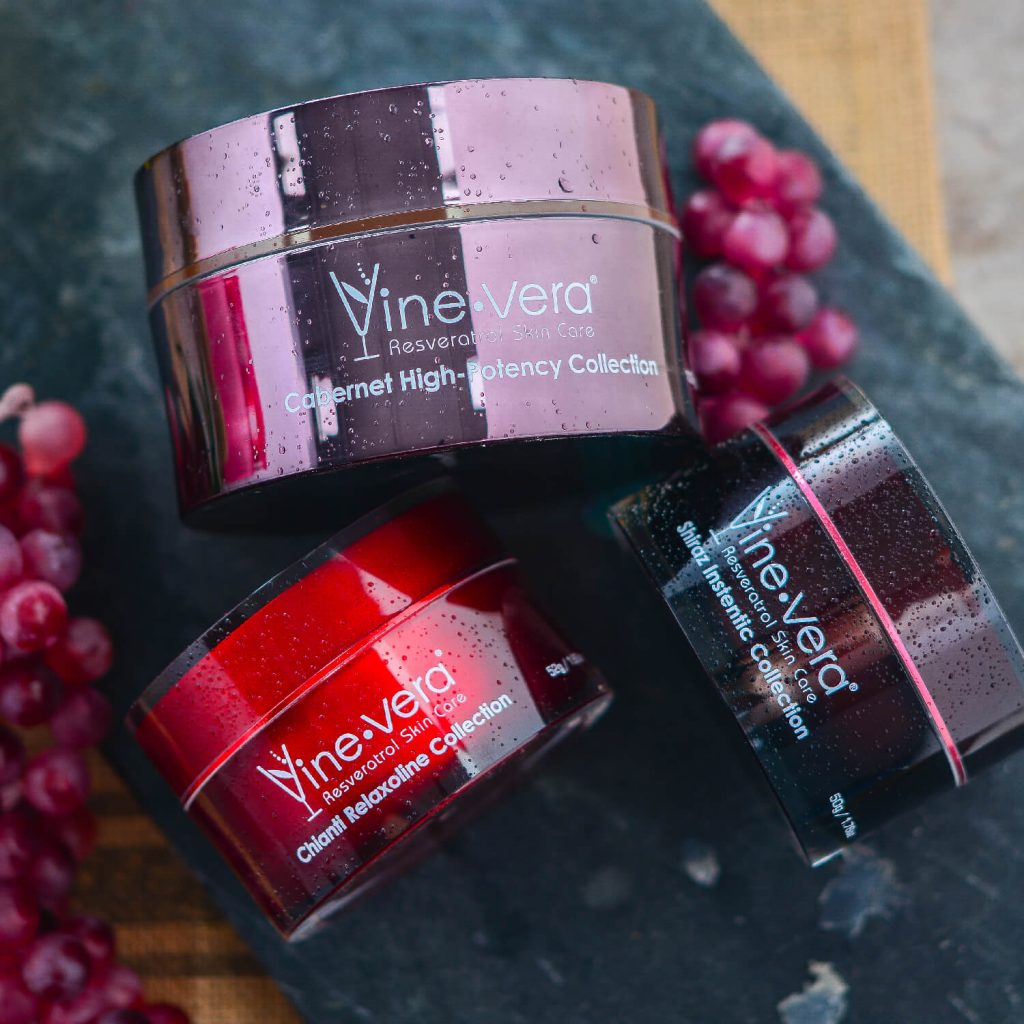 One of our most inspiring private label success stories has got to be that of one of our own beloved brands — Vine Vera. Their strategy for success? Perusing FLPL's extensive ingredient catalog to choose a promising, effective skincare ingredient to base their entire business around.
Vine Vera is a skincare label with a collection of luxurious skincare products infused with resveratrol, an antioxidant found in wine, grapes, and even dark chocolate. When they launched around a decade ago, the ingredient wasn't so popular yet. The risk paid off massively because now they're an aspirational brand with an international audience.
Latching onto one powerhouse skincare or hair care ingredient and building an empire from there is an excellent strategy for new businesses. Even if your brand is young, it will be easy for your audience to remember you right away.
Plus, it makes your product line super cohesive. Even if you have different collections under your brand name, the products will all still have one thing in common: your signature ingredient. For example, at Vine Vera, everything is infused with resveratrol, from their hydrating serums to their lush moisturizers.
3. Strawberry Leopard: Formulated Products for an Ultra-Specific Niche Audience
Sally Beauty is a popular retailer that carries numerous hair brands in its store. What's cool is that they've also explored private labeling, expanding their brand to include a label called Strawberry Leopard — a hair care line for color-treated hair.
The goal of Strawberry Leopard is simple: help people with bright, vivid hair colors maintain their shade with products designed for that very purpose. They have shampoos, conditioners, and even a unique "sealing spray" to help lock in people's hair dye, thereby extending their color's lifespan.
Much like the hair they care for, the brand personality of Strawberry Leopard is wild, colorful, and intense. That's why their product packaging has lots of bold, eye-catching colors.
They doubled down on a niche market — people who love coloring their hair in outrageous hues — and focused on that community's specific pain points. The result? Loyal customers who feel understood and swear by the brand and its offerings to keep their color from fading too fast.
4. Nubi Hair: Became a One-Stop Shop for Hair and Skin Care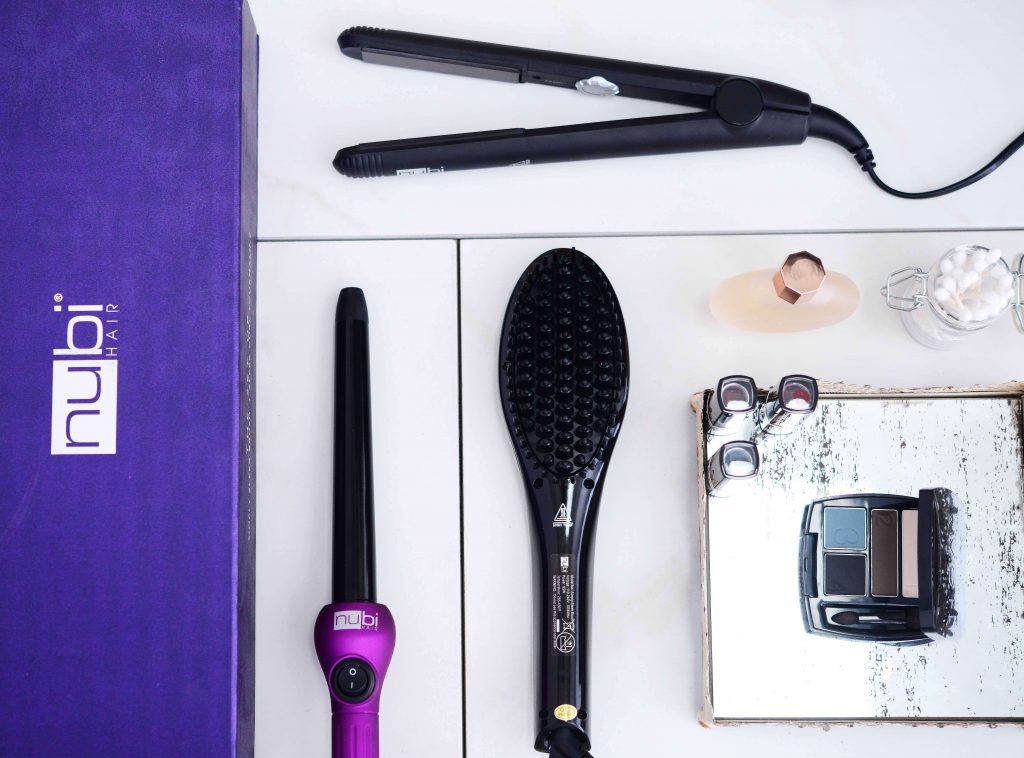 Another of the inspiring private label success stories we want to zero in on is that of Nubi Hair, another beauty brand we're proud to say we've worked with.
Nubi Hair is all about enhancing your natural beauty. As the brand's name suggests, their flagship products are for making your hair look beautiful. They have an extensive product list of hair tools, from trendy straightening brushes to classic flat irons and hair dryers.
But Nubi Hair didn't stop there. When they worked with FLPL, they didn't settle only for hair tools, even though their high-quality tools remain the crème de la crème of their company. They also wanted to create hair care products to complement their heat stylers, allowing their customers to enhance their natural hair's beauty and maintain its healthy shine and smoothness.
And that's not all! Nubi Hair also offers skincare products so that you can feel radiant and glamorous literally from head to toe.
Over the years, the brand has become a one-stop shop for all things beauty. Their customers who loved their hair products didn't need to look for another shop to buy their skincare from, and vice versa.
The cool thing is that even if Nubi Hair had multiple product lines under its brand, its beauty product label and packaging were consistent and cohesive, so you could tell everything was from the same company.
5. Amazon Essentials: Plays Well Against Huge Competitors Through Affordability
Amazon is known for its awesome deals and having everything you can ever wish for in its online marketplace. But did you know that they've also experimented with private label brands?
One of their most popular ones is called Amazon Essentials, a clothing line for men, women, children, and even babies.
Like the name of the private label brand suggests, the collection offers essentials and basics. They sell everything from pajamas to outdoor wear to plain T-shirts and trousers. It's perfect for anyone with a minimalist aesthetic.
The best part about Amazon Essentials is that the prices are extremely affordable. These low prices allow them to rival bigger, more popular minimalist clothing brands such as Uniqlo and Fear of God, which are in the mid and high price range, respectively. It's no wonder why Amazon Essentials is growing in popularity nowadays.
6. Good & Gather: Banked on the Clean, Organic Movement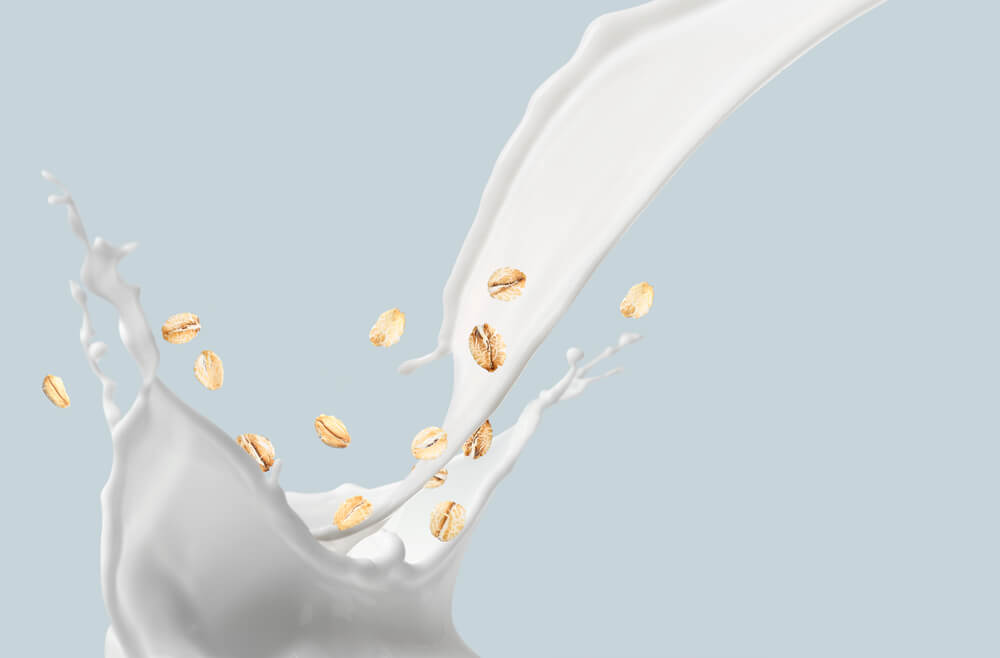 The last entry in this roundup of inspiring private label success stories is that of Good & Gather, Target's biggest food and beverage private label brand to date. The brand offers affordable but high-quality pantry items for the cash-strapped family, from meats and produce to snacks and coffee.
And just last year, the Good & Gather label came out with a plant-based product line of meat and dairy alternatives. They had everything a hungry vegan could dream of, from luscious vanilla oat milk to hearty meat-less meatballs. It was introduced as "a new way to eat well every day", which drove massive success.
This bold move could be attributed to the trend of clean, organic, vegan movement — a trend very much alive in the realm of skincare and cosmetics as well. It was a great idea because healthy food doesn't seem like a trend that's going to die out any time soon. More and more people are looking for healthier alternatives to their everyday pantry items, which is why Good & Gather shines.
What New Private Label Owners Can Learn from These Stories
All of these inspiring private label success stories are meant to excite and motivate you. But we also shared them with you for another, more practical and important purpose — to make sure you can glean some learnings and lessons about building your own private label brand.
Too long; didn't read? Here are some key takeaways you should get out of the inspiring private label success stories above:
Experiment with innovative ingredients. Vine Vera was brave enough to build its brand around resveratrol — an ingredient that wasn't so popular at the time. Needless to say, their risk paid off.
Follow industry trends. When you offer products that are in line with the hottest trends in the beauty industry, you'll find success fast. Good and Gather's new plant-based line was a product of the "clean movement," which is why all eyes are on them now.
Beat the competition with lower prices. If your private label brand is competing with big brands, offer products of the same quality for a lower price, the way ColourPop and Amazon Essentials did.
Be a one-stop shop. Nubi Hair made sure that their customers can go to them for all their beauty needs, from hair to skin. Expand your product line to do the same. For example, if you have a skincare brand for women, think of expanding that to include men's products, too.
Cater to a niche audience. Strawberry Leopard is hyper-focused on one specific audience — people with colored hair. It was easy for them to gain loyal followers that way. You might want to consider creating products for a super-specific demographic as well.
Conclusion
We hope these inspiring private label success stories gave you some ideas about how to move forward with your brand, or even just the guts to start your own beauty label if you don't have one yet.
These stories aren't just cute anecdotes. They're real, actionable strategies that can turn a small business idea into a huge success. Use them as a blueprint when you're trying to navigate your own private label business. Follow trends, listen to your audience, use the right marketing tools, and you'll be well on your way to a successful, well-oiled cosmetics business.
Ready to start your own journey to building a successful brand? We'd love to be the private labeling team working on it behind you! Give us a call and let's get to work. Your dream business might just be waiting around the corner!