The cosmetics industry is booming at the moment. Growth has been steady across the globe and the rapid increase in demand has made room for new brands and products to squeeze their way into the market.
With that said, starting from scratch when it comes to launching your own cosmetics line brings with it a high level of risk. One way to minimize those risks while still being able to make a name for your brand is with private label cosmetics. Read on as FLPL explains how going down the private labeling route could give your cosmetics brand the competitive edge it needs to thrive.
What Are Private Label Cosmetics?
Private labeling is when a third-party company handles the manufacturing of your cosmetic products, rather than you having to organize everything yourself. Once your products have been shipped to you, you'll then be in charge of marketing and selling those products.
In a way, private label cosmetics are very similar to going it on your own, except for the fact that you'll be working alongside a team of experts who will oversee the manufacturing process. With that said, some private labeling manufacturers, including FLPL, go the extra mile and offer other services too, which you'll find out about soon…
How Does Private Labeling Give You a Competitive Edge?
So, how exactly do private label cosmetics give a brand a competitive edge? Here are just a few of the ways:
It's Easy to Get Started
Launching a cosmetics line can be daunting, especially if you've never done this before. It's a difficult endeavor to attempt on your own, particularly when it comes to the manufacturing process. Every stage of this needs to be meticulously controlled in order to adhere to safety protocols. Not to mention, formulating cosmetic products is a minefield in itself. From weighing out ingredients to knowing what can and can't be combined, this is a process that requires some expertise.
Choosing to go with private label cosmetics will enable you to avoid these roadblocks. You won't need to put together your own workforce as you'll have access to a ready-made one with all of the experience and knowledge that you need.
At FLPL, our services take things a step further for our clients who need some extra guidance. Even if all you have is an initial idea or concept, that will still be enough to get started if you choose to work with us. We'll help you with everything from expanding your concept to creating your products to marketing them. We'll make it easy and hassle-free for you to get your foot into the door of the cosmetics industry, after which the pure quality of the products that we manufacture for you will help your brand to shine!
Your Products Will Be as Unique as You Want Them to Be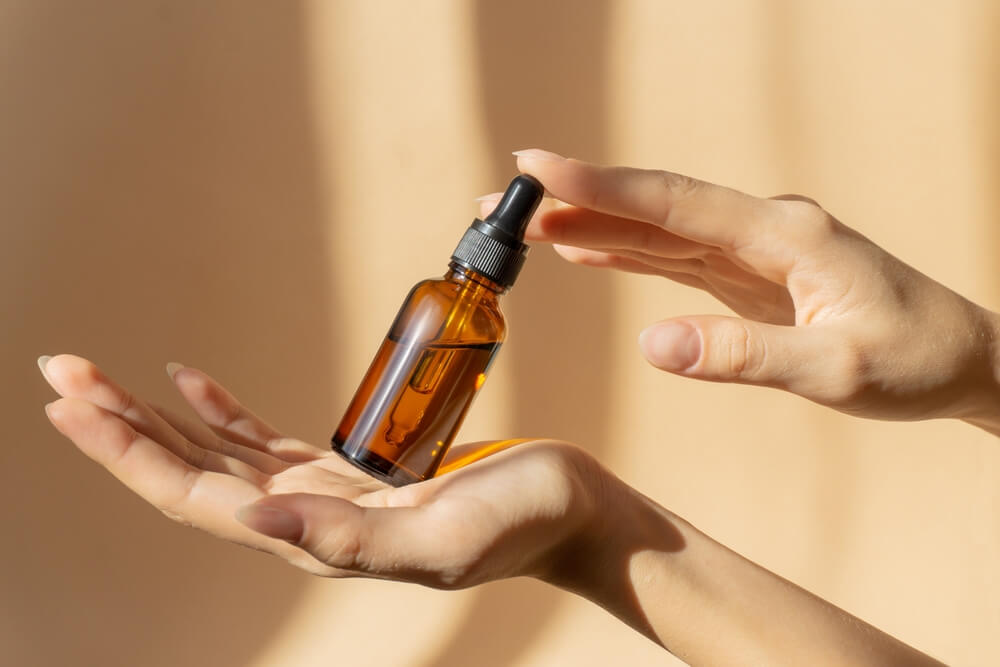 Many equate private label cosmetics with generic products. However, this couldn't be further from the truth. Instead, private label products can be as unique as you want them to be. This will immediately give you an edge over competitors that are actually selling generic, white labeled goods.
One way to go about things would be to identify a few cosmetic products that you think you could improve on. Your private label manufacturer can then recreate these products to the best of their abilities, incorporating the unique twists that you want to add in.
Alternatively, you could start from scratch when it comes to formulating your private label cosmetics. Whether you've thought up an idea for a revolutionary face mask or have big dreams about creating your own aromatherapy blends, private labeling gives you the option to be as creative as you want.
You'll Have More Financial Flexibility
Launching any product line can get quite expensive, and cosmetics are no exception. Not only can the research and development stage cost a pretty penny but you'll also have to cover costs for everything from manufacturing to shipping to advertising. For most new brands, budgets are tight. This can end up restricting how they move forward with their business.
However, if you decide to go with private label cosmetics, you'll likely find that you have more financial flexibility than a brand that's doing everything itself. The entire manufacturing process will be streamlined, not only directly saving you on costs but also saving you time, which many would agree equates to money!
You also won't need to spend as much on rectifying mistakes. This is largely down to how mistakes are minimal when you have a private label manufacturer working with you. At FLPL, for example, our team has decades of experience in knowing what works and what doesn't. We'll share this knowledge with you to save you from making costly errors or decisions. This will help to boost the budget for other aspects of your business, which is a luxury that many of your competitors won't be able to enjoy.
Minimum Orders Tend to Be Lower
One of the biggest risks that new cosmetic brands have to take is investing in large quantities of stock. If, for whatever reason, things don't go well, this then leaves you with a warehouse full of goods that have nowhere to go. Not only will you have all of that wasted inventory, but you'll also likely be paying for the warehouse space to store it in.
Why don't brands simply manufacture smaller quantities? Because when you work directly with a factory, they tend to have high minimum order requirements. It's not worth their time to reconfigure their machinery to create small batches of products. Those who are able to do this will often charge high prices for this service, making it an unrealistic option for a new business.
However, when you work with a private label manufacturer, minimum orders tend to be much lower. At FLPL, ours is 5000 pieces. This may seem like a lot if you're new to the game but, in comparison to the tens of thousands that some factories would require you to order, it's much more doable.
How does this give you a competitive edge? Once your brand gets going, you'll be able to offer more variety to your customers. From multiple collections to limited edition products, a low minimum order will give you more flexibility in how you run your business.
Turnaround Tends to Be Faster
Long lead times are another issue that many brands face when trying to enter the cosmetics industry. Once you've sent an order off to a factory, it can sometimes take several months before those products are in your possession. In some cases, this may not matter. However, if you want your brand to stay relevant and up-to-date with trends, then long lead times can be problematic.
When selling private label cosmetics, turnaround is usually much faster. Depending on your products, it could be just a few weeks before they're ready. This will enable you to take them to market much sooner. As a result, you'll enjoy a return on your investment much faster.
Being able to respond to ever-changing consumer demands will also set you apart from other brands. If you notice an upcoming trend that would work well for your business, you'll be able to jump onto the bandwagon before your competitors do, grabbing that slice of the market for yourself.
You'll Have Assistance With Packaging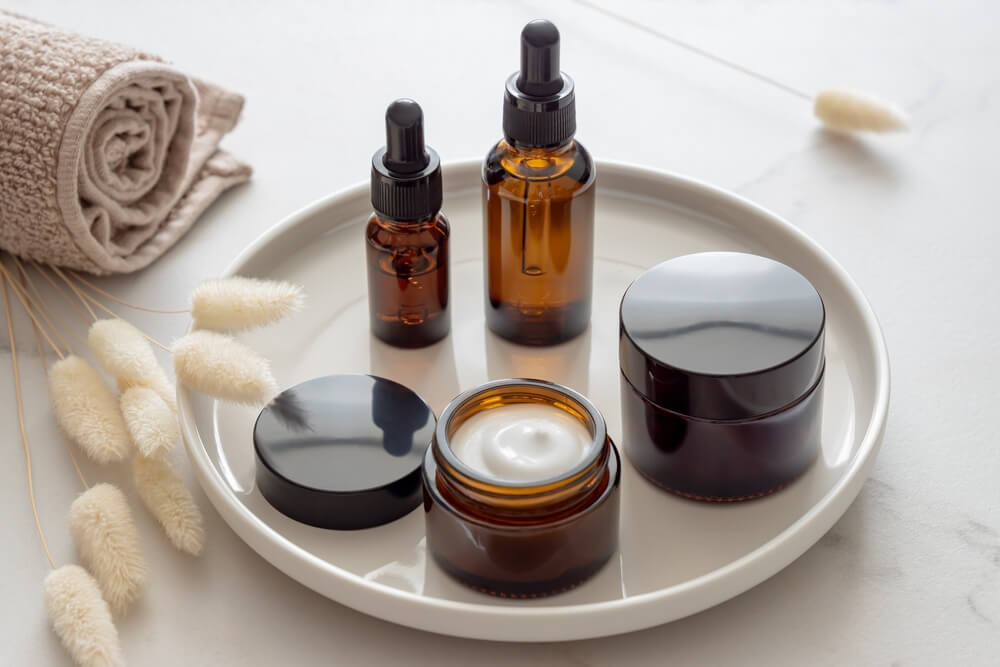 For most brands, manufacturing products and manufacturing packaging are two separate processes. They use different designers and manufacturers for each. This not only adds to the hassle and stress of getting everything together but it can also end up costing more.
Fortunately, some private label manufacturers, including FLPL, can take control of packaging manufacturing too. We believe that the two should be intertwined, so it only makes sense for them to be created together. We can give you a wide range of components and packaging materials to choose from. Each will have already been tested in the real market for quality and durability, saving you from having to do this yourself.
Some Private Label Manufacturers Help With Branding and Marketing Too
At FLPL, packaging design and manufacturing isn't the only way in which we go the extra mile when working with you to create private label cosmetics. We also have an experienced art and design team that will be at your disposal if you need help with branding and marketing.
Both are vital when it comes to a business' success in the cosmetics industry. They promote your brand image and give consumers a reason to choose your brand over your competition. The right branding and marketing will set you apart from the crowd. This will give your business the edge that it needs to succeed.
Scaling Up is Simple
Once your business has experienced some success, what happens next? Ideally, you should be thinking about the various ways in which you can scale up and expand.
However, when you're working on your own, this can be a whole new headache. You'll pretty much have to start from scratch when it comes to formulating new products, arranging for them to be manufactured, organizing packaging, and everything else that you did when you launched your initial product line. Sure, you may already have some connections in place but there will still be an immense amount of work involved. This will end up taking you away from running your business' daily operations.
With private label manufacturing, scaling up is simple. In the same way in which it was easy to get started at the beginning, it's also easy to grow. You'll have an experienced team working with you to create the new cosmetic products that you hope to sell. This will allow you to focus on your business' current needs while the manufacturing of your expanded product line is taken care of by someone else.
Create Your Own Private Label Cosmetics With FLPL
There's no denying the number of potential pitfalls that you may encounter when launching a new cosmetics line. However, taking the private label route will allow you to avoid so many of these. You'll still be able to create one-of-a-kind products but, at the same time, you'll be minimizing risk, saving yourself some money, and will have access to a team of experienced people. All of this will undoubtedly give you a huge edge over your competition!
Want to know more about the private labeling services offered by FLPL? Click here to contact us today!