Year after year, the beauty industry has proved to be one of the most lucrative sectors around. 2023 sees the global beauty market worth roughly $579 billion, with experts predicting this to continue to consistently grow until at least 2028.
If you've been thinking about launching a beauty brand of your own, now is most definitely the time to do so, and going down the private label route will make your journey so much easier. Read on as FLPL talks you through the benefits of selling private label beauty products. We'll also explore some of the most profitable sectors of the beauty industry to venture into.
Why Do Beauty Products Have Such a Wide Appeal?
The beauty industry is thriving to the point where it manages to stay relatively untouched during economic fluctuations. Demand, and therefore growth, remains consistent, even when other industries may be floundering. 
What exactly is it that makes the beauty industry so resilient?
One reason is how diverse its customer base is. Beauty products are sought after by a wide range of consumers of all ages, genders, and ethnicities. Sure, they may have different needs and budgets, but this also means that there are so many niches within the beauty industry for brands to explore.
The beauty industry is also heavily driven by innovation. Regular technological advancements and evolving trends lead to a constant stream of new product launches, product repackaging, marketing campaigns, and more. This keeps the industry creative and exciting, which encourages its consumer base to steadily grow.
Although, at first glance, the beauty industry may seem saturated, this is definitely not the case. Delve in a little deeper and you'll likely find a number of potential niches that your private label beauty products could cater to, which will quickly propel your brand to success.
Why Sell Private Label Beauty Products?
As you can see, there are plenty of reasons to launch a new line of beauty products. However, why should you go down the private label route instead of doing things another way?
Well, let's think about your options…
Option 1: Custom Manufacturing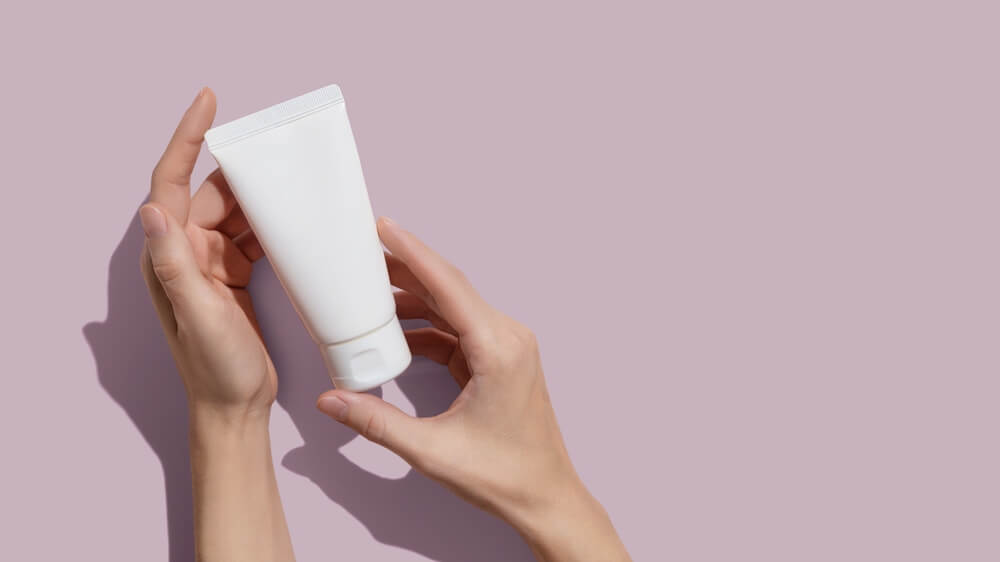 Your first option would be custom manufacturing. This is basically where you're in charge of everything to do with creating, developing, and manufacturing your products. It gives you complete control over the entire process, but this isn't necessarily a good thing. Unless you have experience in all of the different areas when it comes to producing beauty products, you could struggle.
Plus, working directly with factories means that you'll most likely have to place high orders in the tens of thousands. As you can imagine, this would be a very risky move for a new brand.
Option 2: White Labeling
Another way to go would be white labeling. This is when you buy beauty products that have already been designed and manufactured. You then slap your branding onto it and sell it as your own.
This might be an effective way to make a few quick bucks but, if you're hoping to build a long-term beauty business, then white labeling has quite a few downsides. Your products won't be unique, and it won't take your customers long to figure out how generic they are. This will also make it much harder for your brand to stand out among competitors. Of course, if anything goes wrong with your product, such as defects or safety concerns, this would affect your brand's reputation, even though your business didn't have any part in the manufacturing of it.
Option 3: Private Labeling
With private labeling, you get the best of both worlds. You're able to create your own original products, but with the helping hand of an experienced team. They'll also take control of the manufacturing process, saving you a huge amount of hassle. You won't need to spend time and money sourcing factories, carrying out quality control checks, and dealing with shipping-related logistics. Your private label manufacturer will organize all of that for you.
At the end of the day, the products that are manufactured for you belong completely to you. None of your competitors will be selling the same product, enabling your beauty brand to really shine.
With private labeling, you also won't need to worry about high minimum order quantities. At FLPL, for example, ours is 5000 pieces, which you would struggle to find when liaising directly with a factory.
Another reason to go private label with your beauty products is because of the additional assistance that some private label manufacturers offer. Work with FLPL and we can help you with everything from your branding and marketing to the setting up and running of an online store. The full spectrum of our services will really help your beauty brand to succeed, particularly if you're a new entrant in the beauty industry.
The Most Lucrative Private Label Beauty Products to Create and Sell
All of this talk of the beauty industry as a whole is pretty vague. Such a huge industry has so many smaller segments, and some of those are, by far, more lucrative than others. If you want to start raking in profits as soon as possible, then narrowing down a promising niche for your brand is crucial.
Here are a few niches worth considering when coming up with a concept for your private label beauty brand:
Micro-Niche Skincare
The skincare market is one of the best-performing sectors of the beauty industry, accounting for roughly 27% of all of the sales that the industry receives.
One way to make a mark on the skincare world is by finding an untapped micro-niche. A micro-niche is essentially a niche within a niche. An example of a skincare product niche would be face creams. Going micro with this would mean narrowing down that face cream niche even further by, say, creating a face cream for a specific skin type or a certain skin concern.
Many brands choose not to do this because it limits your audience. However, find the right micro-niche and you could end up dominating that sector of the market, which is something that you would struggle to do when it comes to the main niches. In the end, becoming a known and reputable brand among that micro-niche will be so much more profitable than simply being yet another company that sells regular face creams.
Grooming Products and Cosmetics For Men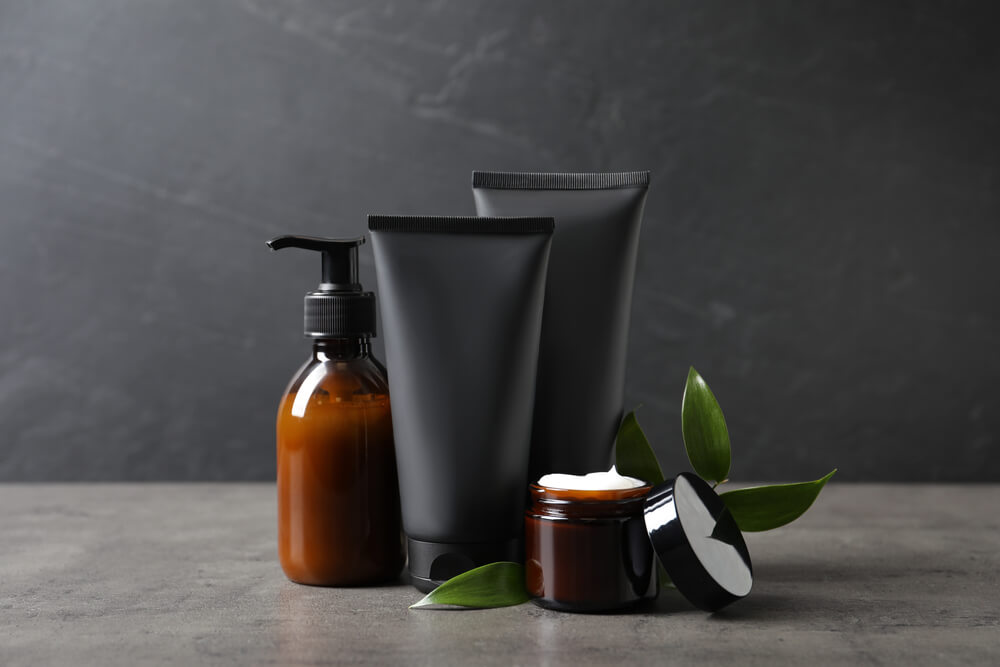 Shifting perceptions on the idea of masculinity have led more and more men to seek out grooming products, along with other cosmetics, which is why the male grooming market has been booming. Experts predict its value to sit at around $115 billion by 2028, showing the potential for a huge amount of growth.
If you want to earn a slice of that pie, now is the time to get in on the action. There are so many private label men's products that you could choose from. Again, the key is to find yourself a good niche. Whether you want to create exfoliating skincare products for male skin or go down the beard care/general grooming route, this is a very lucrative segment of the beauty industry that could really pay off for a new brand.
Beauty Accessories
Let's forget about actual beauty products for a moment and talk about beauty accessories. They form an important part of the beauty industry yet they often aren't considered by new brands.
What do we mean by beauty accessories? We're talking everything from makeup sponges and cleansing brushes to manicure kits and eyelash growth products. 
As you can see, it's a very diverse market, with a broad audience to boot. Not only will you be able to market your products to the general public but play your cards right and you could also end up creating accessories that are loved by professional makeup artists, hairstylists, and so on.
Natural and Organic Skincare Products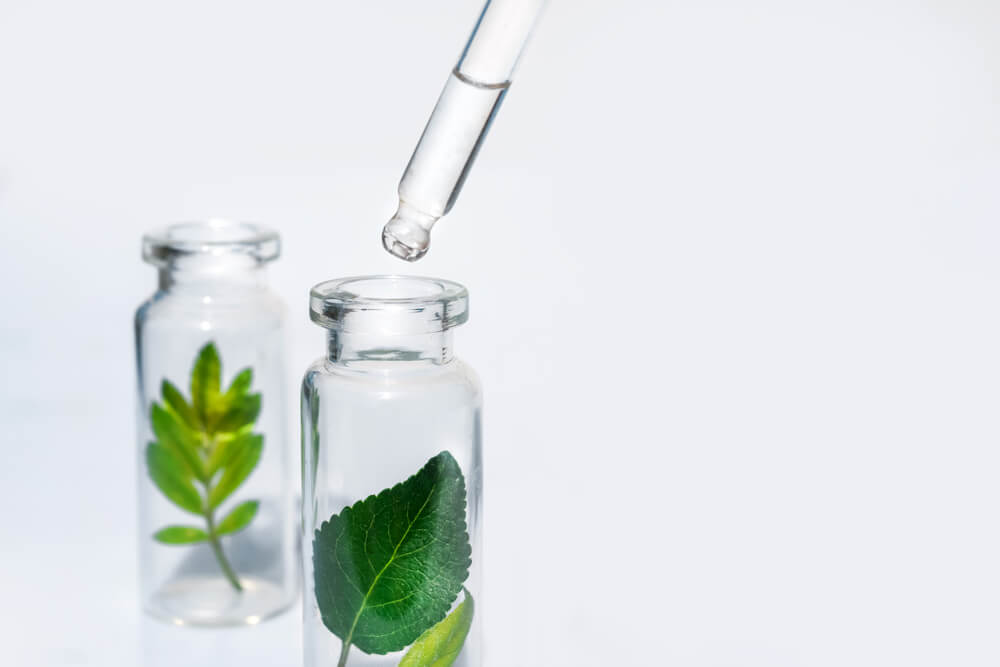 Back to skincare but, this time, we're going down the natural and organic path. It's a path that more and more consumers have been taking due to some of the concerning ingredients that have been traditionally used in cosmetics. Parabens, which have been linked to cancer, sulfates, which dry out and damage the skin, alcohol, which dehydrates, fragrances, which cause sensitivities…the list goes on!
It's hardly surprising that people are now opting for the other extreme and choosing to go completely natural and organic with everything they apply to their skin. This is why the natural and organic skincare market, which was worth just $9.9 billion in 2021, is predicted to soar to $20.4 billion by 2030. 
It's a huge jump that just goes to show how in-demand these products are. This means that there'll be plenty of room for new entrants.
Vegan and Cruelty-Free Cosmetics
The cosmetics industry has earned quite a bad rep for its ethics when it comes to its treatment of animals. From its use of animal-derived ingredients when other alternatives are available to, of course, animal testing of ingredients and products, all of this has recently led to a massive surge in demand for vegan and cruelty-free cosmetics. 
So many more consumers are now becoming increasingly aware of how their beauty choices impact animal welfare and the environment as a whole. This is something that your brand could potentially tap into. Create products that align with the values of your target audience and you'll soon be a big hit!
Of course, the product development process may be a little trickier. However, this is something that a good private label manufacturer will be able to help with. Work with FLPL and we'll not only be able to aid you in sourcing cruelty-free ingredients but we also ensure that the products we manufacture are never tested on animals, even when working with brands that aren't prioritizing this.
Summary
There is so much opportunity out there when it comes to paving a path for yourself in the beauty industry. From niches that haven't yet been explored to trends that create a demand for a new type of product, the right knowledge could enable your beauty brand to succeed from the get-go. While you can acquire this knowledge yourself after decades of experience, a faster route to take would be to work with a private label manufacturer, like FLPL. Our expertise combined with your ideas will give your brand the edge that it needs to win the hearts of your consumer base.
Click here to contact us to find out more about how our private label services could be of use to you.