The lure of private label manufacturing is strong. This is a process that can quickly catapult a brand into the big leagues, allowing even a small startup to compete with larger labels.
With that said, more and more established brands have been recently opting to go down the private label route too. With so many benefits to be harnessed, it's often a no-brainer for businesses that want to turn a sizeable profit as quickly as possible.
Why is this? How exactly can private label manufacturing help your business to succeed? Keep reading as FLPL explores the many benefits that private labeling has to offer.
What is Private Label Manufacturing?
A private label manufacturer is a company that produces products for another business. They take care of the full manufacturing process, which, as you can imagine, can save a business a lot of time and stress.
The full extent of the services offered by a private label manufacturer will depend on the manufacturer itself. Most will help with research and development before manufacturing the products and shipping them to you. Others, like FLPL, take things a step further by also offering assistance with everything from concept and design to marketing and e-commerce.
A Cost-Effective Business Model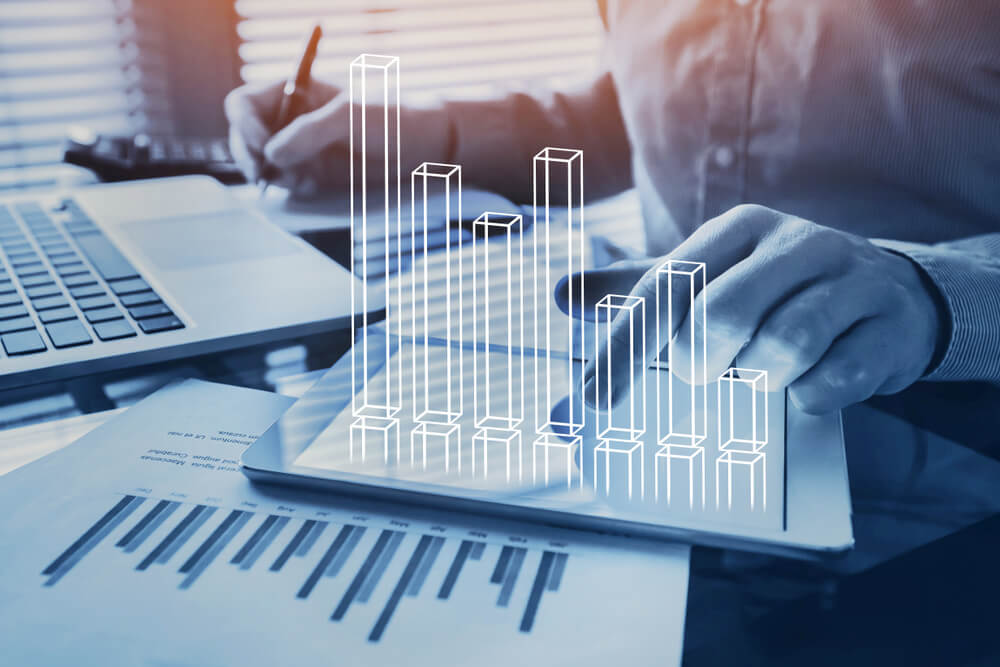 For many businesses, one of the biggest obstacles that comes from launching a new product line is the cost. From research and development to overheads to production and logistics, each stage of the manufacturing process comes with a price. It's an expensive endeavor, especially since returns aren't guaranteed.
However, opting for private label manufacturing can save your business a pretty penny. For starters, you won't have to invest hefty sums into research and development. Your private label manufacturer will have already done this. The shortened R&D timeframe, thanks to the expertise and existing network established by your private label manufacturer, will do your bank account the world of good.
You'll save big bucks on the production process too. You won't need to waste money (and time) sourcing and trialing factories. Your private label manufacturer will already have all of the right contacts. At FLPL, we work with factories based in the USA as well as in Asia. This gives our clients plenty of choices.
Even if you already have a factory in mind, paying for the labor to produce and test, as well as package, your products can be eye-watering. You don't want to skimp on this area either. After all, you need to ensure that everything is carried out to a high standard. Again, private label manufacturing will allow you to save on all of this. At FLPL, we have strict quality control measures that all of our factories adhere to. This is something else that businesses often have to pay more for when they go it on their own.
Full Control Over Pricing and Profitability
Another aspect that makes private label manufacturing so cost-effective is how your business will have full control over the pricing, and therefore the profitability, of your products. Even though a third party will be manufacturing them for you, the products are yours to price.
This is where all of the savings that you made during the private label manufacturing process will really be noticed. If you want to keep your products at budget-friendly prices and try to capitalize on selling volume, you'll be able to. Likewise, if you want to aim for the luxury market, you'll be increasing your profit margin for each product even further!
Involvement in Every Stage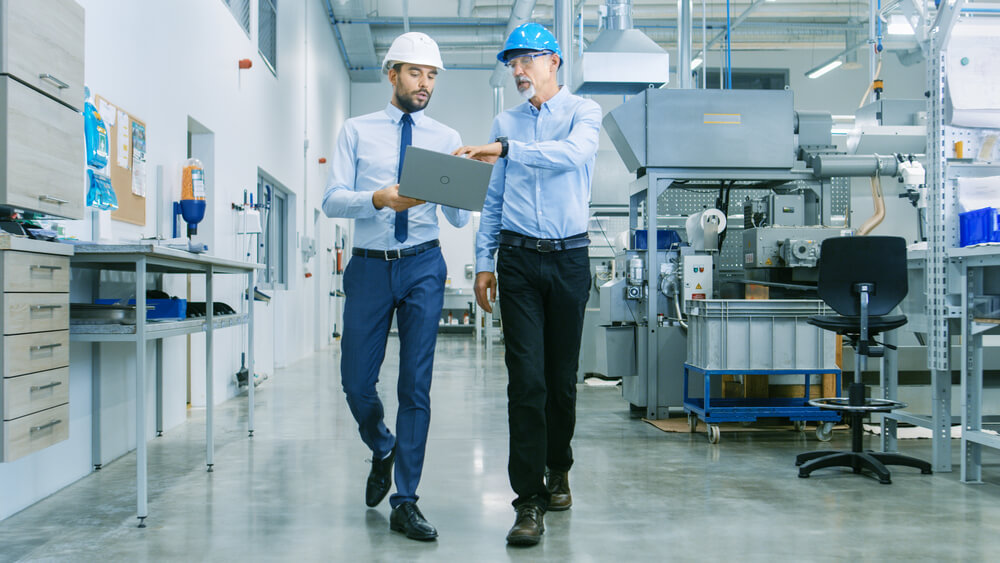 Many people worry about losing control over their business if they opt for private label manufacturing. However, this is most certainly not the case.
Although you'll be working alongside a private label manufacturer, your business, along with the products that you're creating, is still yours. At FLPL, our clients are able to get involved throughout the entire private labeling process. This gives them a sense of ownership over every stage.
This all begins with research and development. This is an important part of the production process and it's one that you'll have full input in. You'll be able to work alongside our R&D team to create the perfect product. If you're planning on producing topical cosmetic products, we even have a substantial ingredient catalog that you'll be able to choose from.
Packaging decisions will be down to you as well. We'll help by providing you with plenty of options to pick from, be it glass jars for your skincare products or sleek recyclable boxes for your hair styling tools. However, you'll make the final call.
As we mentioned earlier, you'll also be able to choose which factory your products are manufactured at. You can get involved in the quality control stage too, after which we'll handle shipping and logistics to ensure that your products safely get to where you need them to be. If you aren't quite ready for them yet, we can store them at our LA warehouse until you've confirmed your next move.
Less Risk
Launching new products always comes with a huge amount of risk. Forget the fact that they may not even sell – the design, development, and manufacturing stages could all implode for whatever reason, leaving your business with nothing.
However, if you choose to go with private label manufacturing, you'll be able to significantly cut back on that risk. For starters, you'll be able to have confidence in the experience and expertise of your manufacturers. You won't have to worry about long delays causing you to miss deadlines, or shady factories producing sub-par goods that could harm your reputation.
What about the risk of whether or not your products will actually sell? Again, if you go with a reputable private label manufacturer, this risk is minuscule. At FLPL, we've teamed up with so many different brands over the years. As a result, we know what works, as well as what doesn't. Since we'll be working with you when it comes to designing your product, you'll be able to benefit from that knowledge. This will ensure that you create something that consumers will immediately be drawn to.
If you don't have much experience when it comes to marketing and sales, then this is something else that a good private label manufacturer, like FLPL, can help with. Our art and marketing team can assist you with your branding while also helping you to come up with a promising marketing strategy. Even better, we can set up, and even run, an e-commerce site for your business. This will make it easier than ever for you to nab sales!
The Ability to Quickly Respond to Trends and Consumer Demand
When working with a private label manufacturer, it's so easy to adapt your brand to different trends. Say you start producing a line of face masks and soon discover a trending new ingredient that consumers are clamoring for. All you'll need to do is reach out to your private label manufacturer and tell them that you want to create a new mask that contains the ingredient. They can then do everything else for you, allowing you to focus on your business. Since lead times are generally much shorter with private label goods, you'll be selling your trendy new products in no time.
It also helps that many private label manufacturers don't ask for extortionate minimum order requirements. When working directly with a factory, you'll often find that you need to place an order for tens of thousands of items if you want them to even consider producing your goods. This will leave you with a huge amount of stock, making it difficult to add even more in if you want to jump on a new trend bandwagon.
At FLPL, our minimum order requirement is just 5000. Not only will you be able to sell these in no time, but you'll also be more likely to have the capacity for some extra stock if you see an exciting opportunity to expand.
Easy Growth and Expansion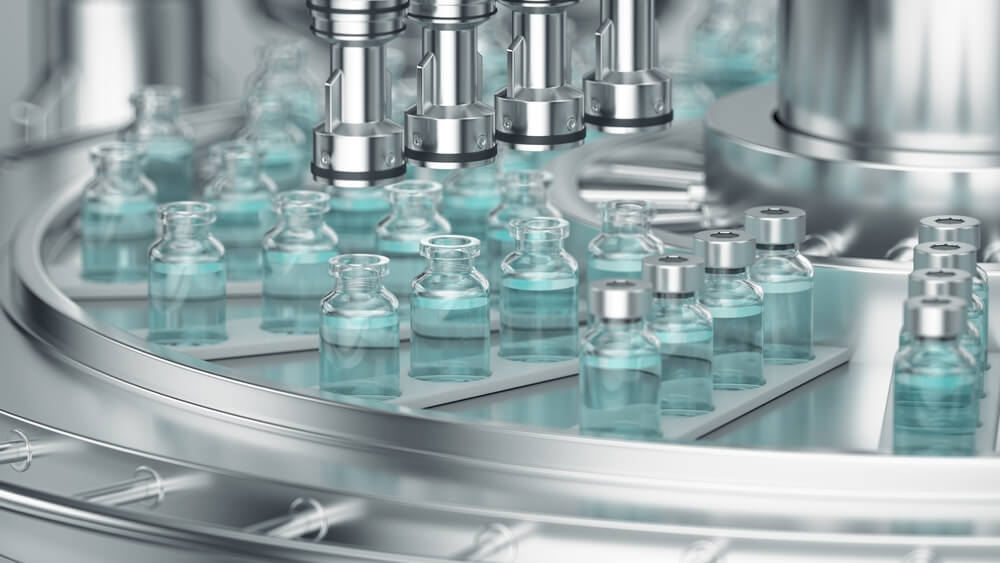 Speaking of expansion, this is something else that's so easy to do when you're working with a private label manufacturer. We've already mentioned how you'll be able to add new formulas to your product line with ease. Well, this also applies to expanding your product range with different types of products.
Work with FLPL and you'll be able to pick and choose from a huge range of products to sell. If your moisturizer is doing well, then add in a face mask or a cleanser, or both! Likewise, if your hair tools are popular, you'll be able to quickly expand by offering your customers a line of hair care products too.
Increased Brand Loyalty
There are a number of different factors that contribute to brand loyalty, with exclusivity being a big one. If you're the only brand that's producing a particular product, and people happen to fall in love with that product, then it goes without saying that they'll quickly become loyal to your brand. Once this happens, not only will they repeatedly purchase the initial product that drew them to you, but they're also more likely to try products from your other product lines. The result? Bigger profits for your business.
With private label manufacturing, it's easy to produce an exclusive product. After all, you're the one that's creating it, so you can make it as unique as you'd like. The right market research will point you in the direction of products that consumers are desperate for. Combine this with your imagination and the sky is the limit!
Of course, if you want people to fall in love with your products and feel a sense of brand loyalty, then your pricing needs to be right too. However, as mentioned earlier, this is something else that's completely under your control!
Summary
Private label manufacturing is becoming increasingly popular. Sought after by both new brands as well as established companies, this is a process that enables a business to produce new goods in a low-risk but high-reward manner. With profits soaring for companies that adopt private label manufacturing, this is very likely to be a beneficial move for your business, no matter which industry you happen to be in.
Click here to contact FLPL today to find out more about the private label manufacturing services we offer.