There is so much involved when it comes to launching a new brand. From research and development to manufacturing and marketing, it's no surprise that an increasing number of businesses are now turning to the private label option for a more hassle-free approach to turning a profit.
Of course, in order to decide whether or not private labeling is for you, it always helps to have a few examples to study. Learning how other brands have harnessed the benefits of the concept to produce their own successful private label products will teach you so much about whether or not your business should also take this route. 
So, keep reading as FLPL shares a few examples of private label brands and products. We're certain that some will surprise you!
But First, What Exactly is Private Labeling?
Before we talk about some of the many private label brands out there, let's briefly summarize exactly what private labeling is.
Simply put, private labeling is when you partner up with a third-party company, such as FLPL, to develop and manufacture your products. This allows you to benefit from our knowledge and experience, along with our contacts. However, you'll still have control over the product creation process – your ideas and input will lead the way. The end product is also 100% owned by you, and you get to decide how you (or we) sell it.
While many might assume that private labeling is something that only new brands do, it's a technique that many large and well-known brands depend on too. After all, it makes it so much easier to launch a new product line since you won't need to spend time sourcing factors, establishing distribution networks, and more. Turnaround times are usually pretty fast as well, allowing larger companies to stay in tune with the flow of trends.
Private label products are all around us. In fact, research shows that private label brands now represent 19.5% of all retail sales in the USA, attesting to how much this sector has grown. 
So, now that you know exactly what private labeling is, along with how popular it has become, let's take a look at some examples of private label products.
OROGOLD's High-End, Gold-Infused Cosmetics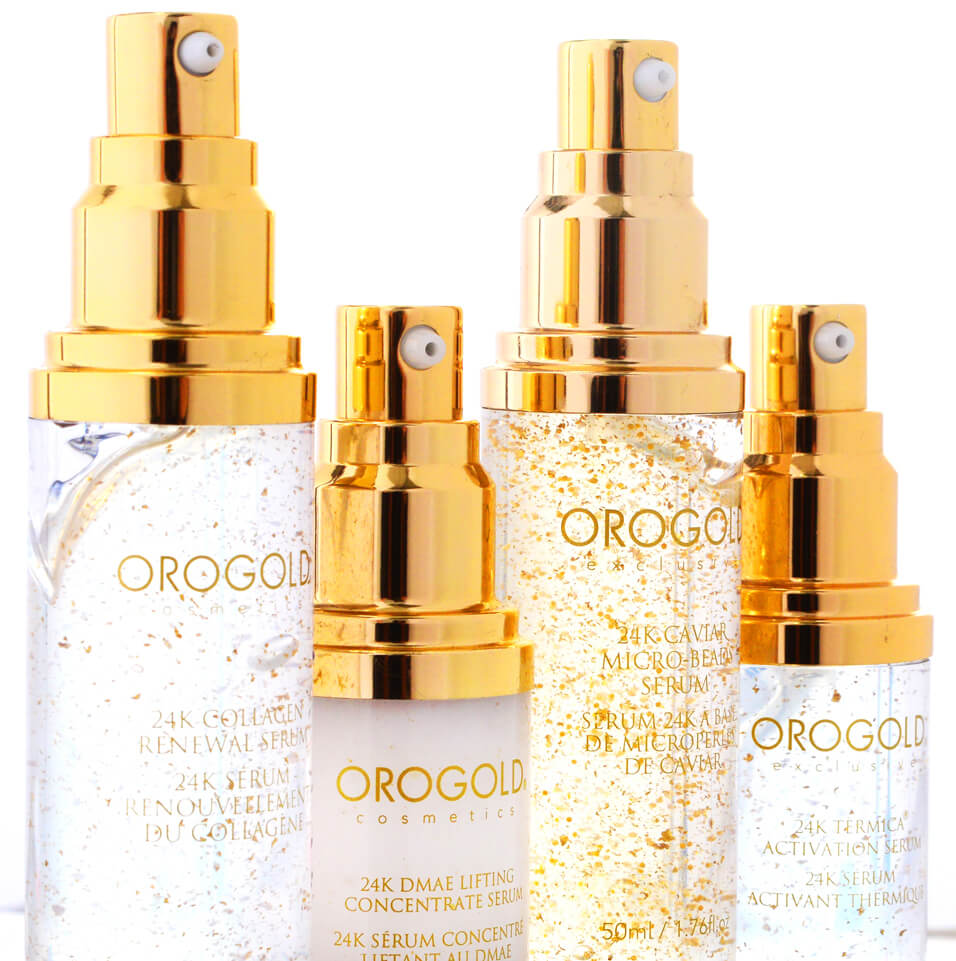 Let's start with a brand that FLPL has worked with for many years; OROGOLD.
Founded in 2008, OROGOLD is all about creating premium skincare products that contain 24K gold. Many view gold as a trend but this ingredient has actually been used for beautifying purposes for centuries, and OROGOLD has based its entire brand on the cosmetic wonders that this luxury ingredient can be used to create.
Not only does OROGOLD produce cutting-edge skincare formulas that are proven to be effective, but the brand is also loved for how it is constantly pushing boundaries. Research and development is always ongoing with this brand, something that FLPL plays a big role in. With our help, OROGOLD is able to create a wide selection of advanced formulas that cater to people's ever-changing needs.
AmazonBasics: Clothing, Tech Accessories, Kitchen Gadgets, and Everything in Between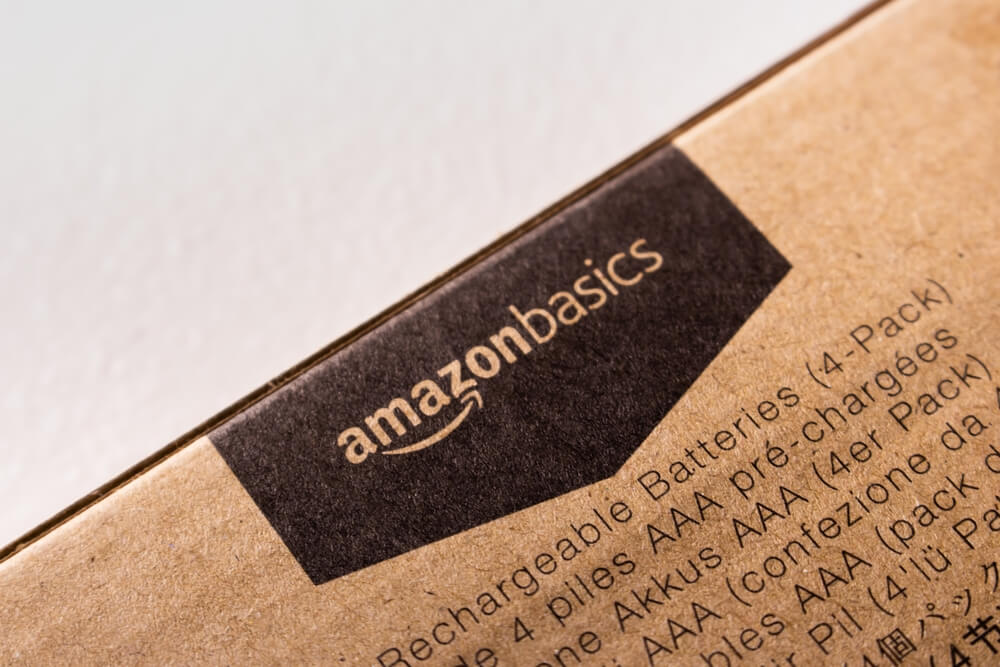 Whether you love them or hate them, Amazon is a brand that has become a household name. However, in addition to using their own brand name, Amazon also owns more than 100 private label brands. These operate in a range of different markets, from electronics to food and beverages.
Out of all of Amazon's private label brands, their most successful is currently AmazonBasics. It was launched back in 2009 but started to really take off in 2017. It wasn't long before it soared its way to the top of Amazon's bestselling private label brands.
While some private label brands hone in on a particular niche, AmazonBasics offers a little bit of everything. Their unique selling point is the low price tag that their products come with. They usually cost a fair bit less than competing products. However, their quality is on par with the competition. This is something that Amazon is only able to do because they've chosen the private label route.
Jelessi: Anti-Aging Skincare Devices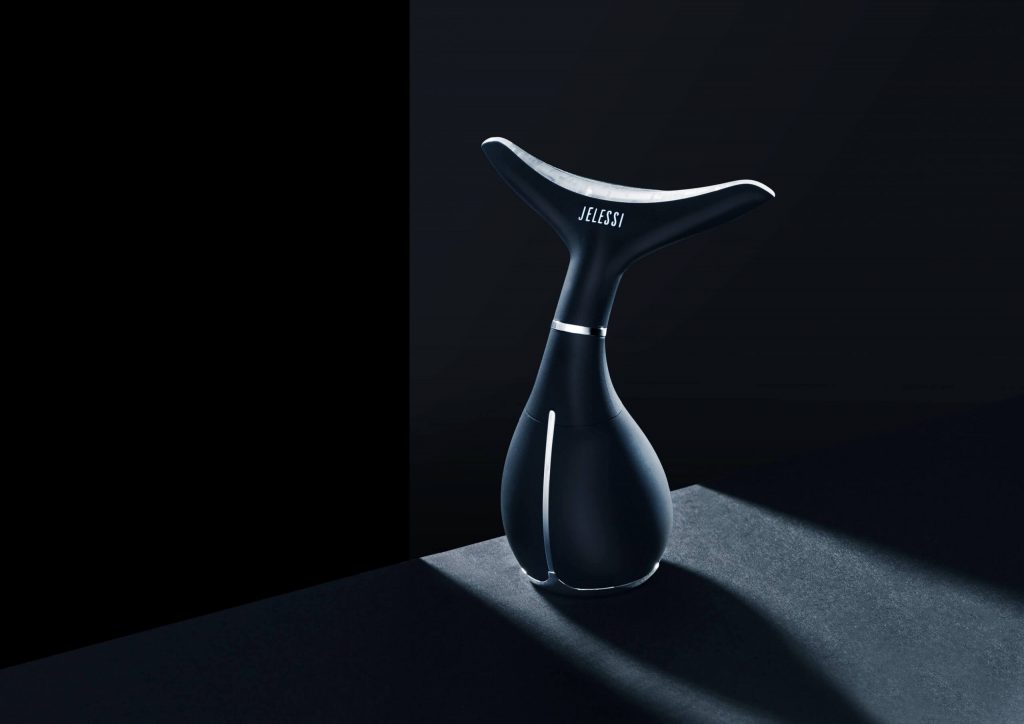 Jelessi is another one of the brands that FLPL has helped to create. Like many of FLPL's brands, Jelessi is all about providing skincare solutions to enhance the complexion. However, they make use of the latest technology in order to do so.
Jelessi's USP is high-tech skincare. In addition to advanced topical skincare formulas, the brand produces a range of different medically-approved LED devices. These are designed to help with everything from fine lines and wrinkles to dark spots and discoloration. Each device comes with different modes to give customers flexibility on how they treat their skin. More and more people are looking for ways in which they can truly customize their skincare routines, and Jelessi helps to meet that need.
The studies carried out on these devices have confirmed just how effective they are. This makes it no surprise that Jelessi is a private label brand that is quickly becoming very popular.
Sephora Collection: Cosmetic Collaborations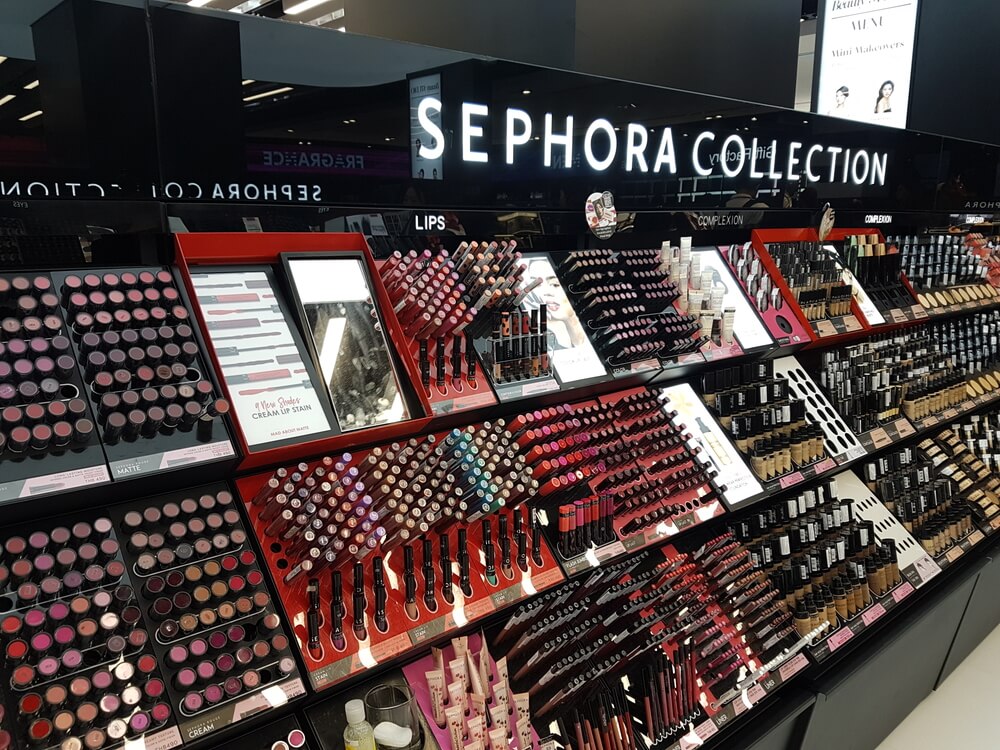 Sephora is a French retailer that's famous for stocking a wide variety of different beauty brands. With more than 340 brands on their roster, people shop at Sephora for the huge range of products available. No matter what you need, chances are that Sephora will have it.
It was only a matter of time before Sephora wanted to produce their own cosmetic collections too. However, in order to set theirs apart from all of the others that they sell, they came up with Sephora Collection.
The brand is all about collaborations. Since its launch, Sephora Collections has partnered up with a number of influential names in the beauty industry and beyond. From makeup products created with Coach to cartoon-inspired offerings with Hello Kitty, each of these product lines has been manufactured by private label companies. They allow Sephora to focus on the creative and collaborative part of the process. After all, this is what helps to really promote and sell each product range. People love the personalities behind the products, so they're therefore more inclined to love the products themselves.
Kirkland Signature: Household Goods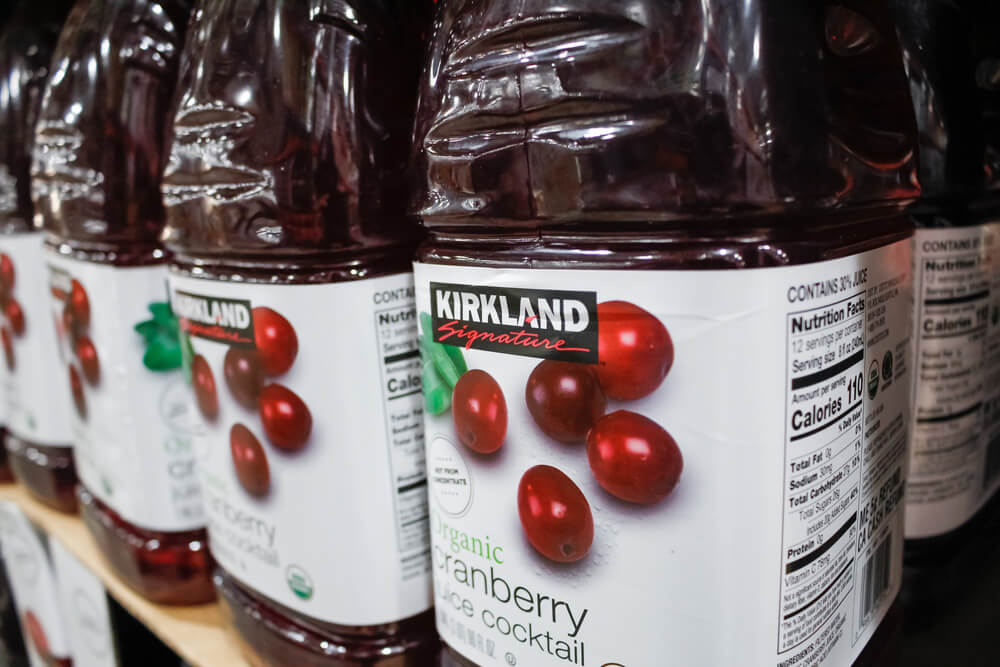 If you shop at Costco, then you're likely familiar with Kirkland Signature. You probably already have a few products from the brand in your home.
Well, Kirkland Signature happens to be a private label brand. It sits among 30 or so other private label brands also owned by Costco. However, Kirkland Signature is, without a doubt, the most popular. It is currently the biggest brand for consumer packaged goods in the USA. It's even bigger than Hershey and Kellog.
Its claim to fame is how all Kirkland Signature products are known for being reliable in quality yet low in price. Unlike many of Costco's other private label brands, which are more on the niche side, Kirkland Signature has been marketed in a way that appeals to a wide demographic. Since it's exclusive to Costco, it keeps people coming back. The low prices also encourage competitors to lower their prices. This helps to maintain Costco's reputation of selling the best bargain bulk buys.
Lego: Children's Toys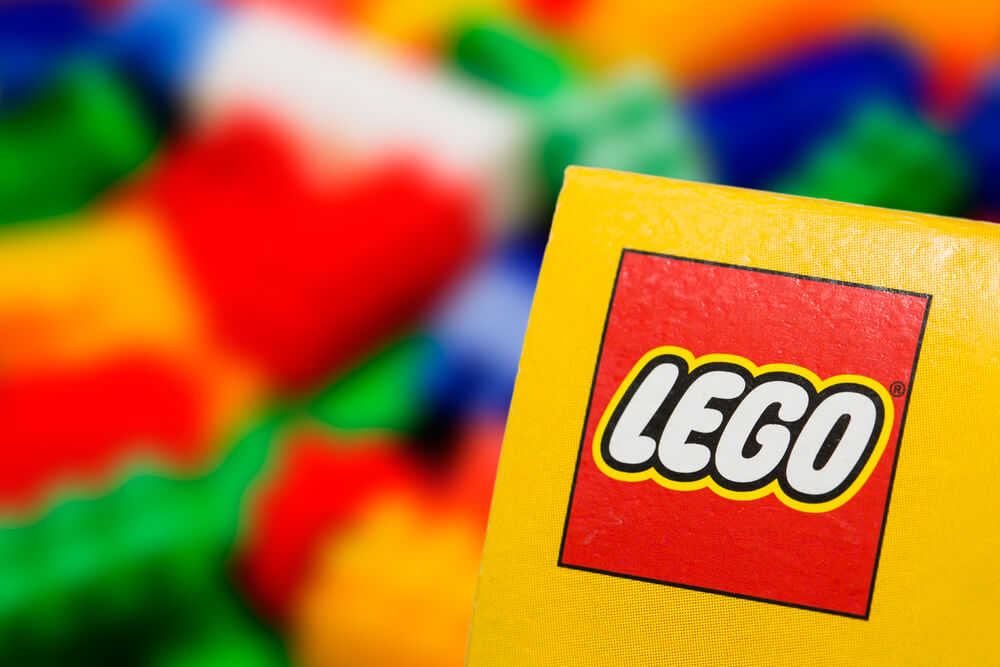 Whether you played with Lego as a kid or your children are now obsessed with those colorful plastic bricks, Lego is a brand that has been around for generations. They're known for their excitingly expansive product lines. And, many of these are actually private label products.
With many experts believing Lego to be the most powerful brand in the world, it's not a brand that many would imagine would make use of private label companies. However, just like the other larger companies that we've featured on this list, Lego's adoption of the private label strategy has enabled them to meet consumer demand in a way that they never previously could.
ASOS: Clothing in Diverse Sizes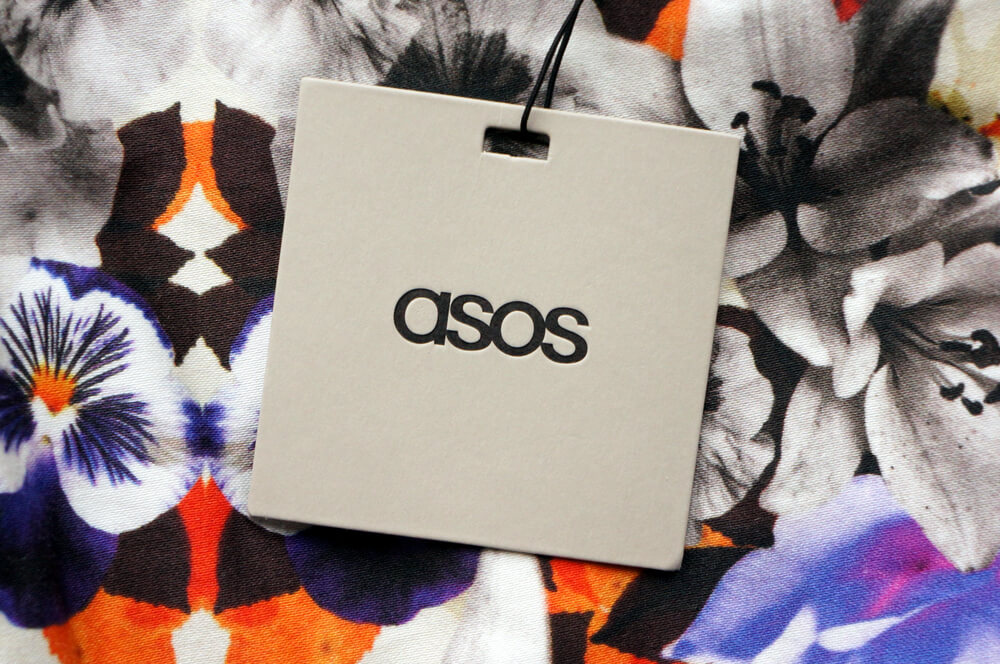 In the same way that Sephora is known for selling a wide selection of cosmetic brands, ASOS's reputation lies in how it stocks more than 850 different clothing brands. However, in addition to acting as a retailer for others, ASOS also sells clothing from their own private label brands.
There are 17 brands operating under the ASOS name. From ASOS Curve to ASOS Petite to ASOS Tall, there's a thread that connects the conception of all of these different brands; filling a niche that hadn't yet been met by the other clothing companies stocked by ASOS.
By creating their own private label brands, ASOS was able to target people of varying sizes. This opened them up to more consumers. They started to nurture a loyalty toward ASOS, who weren't overlooking them in the way that other brands were. The result? ASOS's private label sales soared in a way that their branded offerings didn't, which helped the company to grow to the heights that it's at today.
Lavelier: Skincare Infused With Marine Botanicals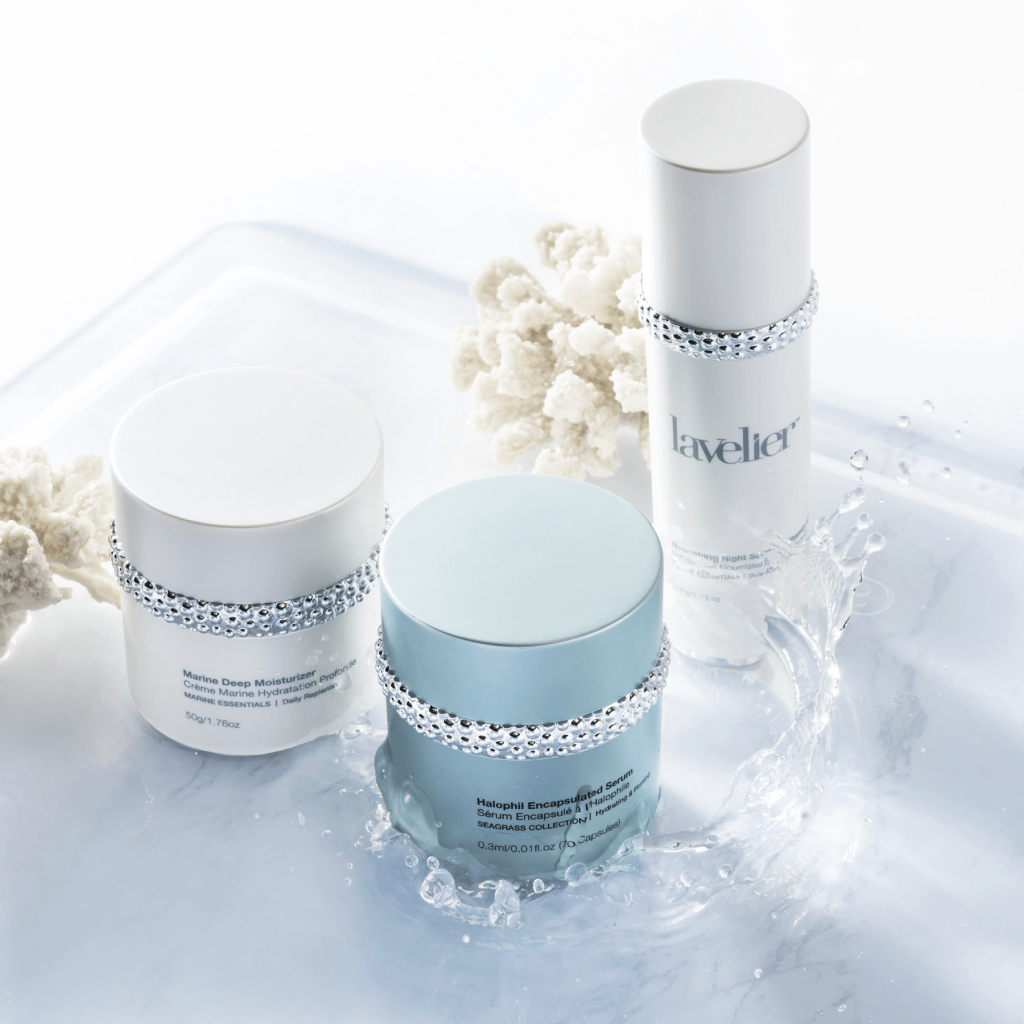 Let's round things off with another one of FLPL's skincare brands; Lavelier. This is a brand that has really flourished in recent years. You'll now find Lavelier stores all over the world! From the USA to Asia, Lavelier has taken the skincare world by storm.
What sets Lavelier apart from the crowd? Their high-quality skincare formulas that are infused with powerful marine botanicals. They're packed with antioxidants, which has been a big buzzword of late. Lavelier combines these natural ingredients with advanced lab-produced compounds, resulting in skincare that really packs a punch.
Lavelier's private label products are designed to target specific skin concerns. Their collections make it easy to understand exactly what you need for whatever your skin may be going through. This means that even skincare newbies feel confident when shopping from the brand. People that try Lavelier's products quickly fall in love with them. As a result, all of the positive reviews on social media and beauty blogs have also helped this private label brand to succeed.
What Can We Learn From These Private Label Examples?
The main takeaway from all of these examples of private label brands is that private labeling is utilized in just about every industry, by companies big and small. The benefits of private labeling are vast, enabling you to quickly create a thriving business once you've honed in on your niche. You have full control over your concept, the products that you create, and your overall brand, meaning that you'll be able to build a company that you can truly be proud of.
Want to know more about the private label services offered by FLPL? Click here to contact us today!